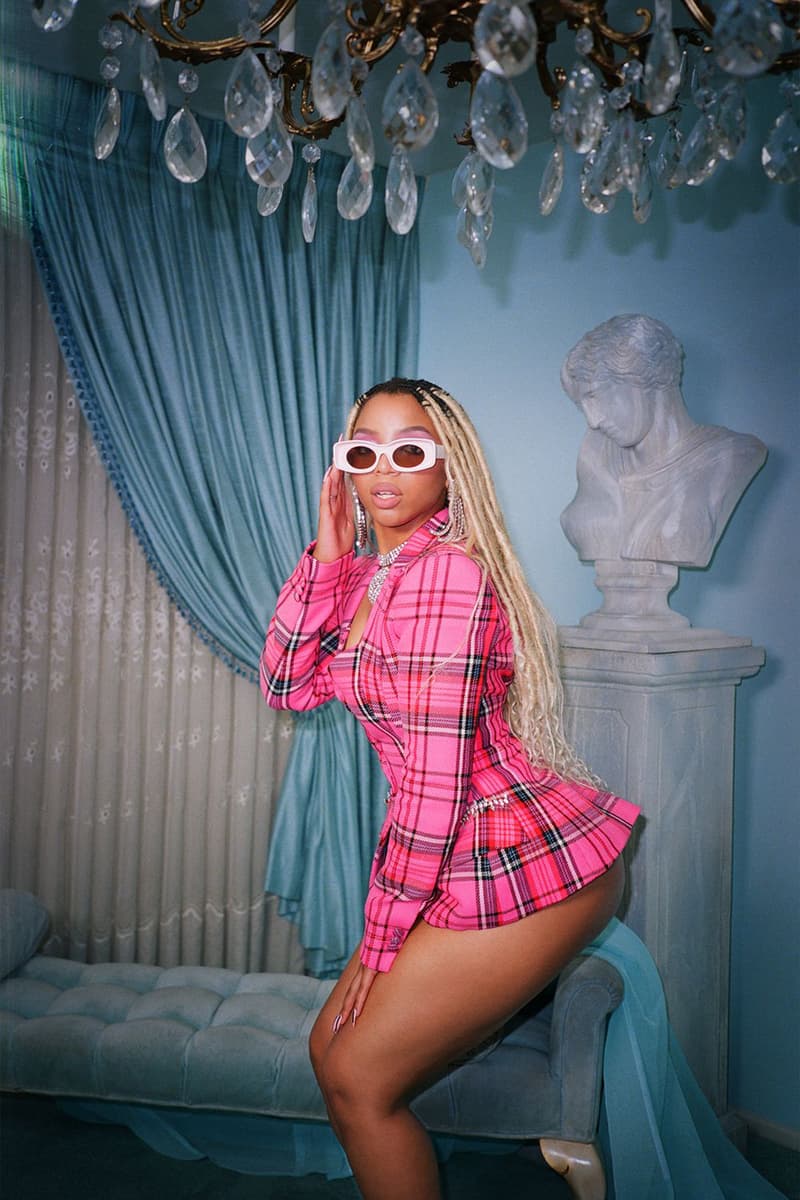 Chlöe Teases New Single "Treat Me" With Seductive Video
The singer raises the bar — again.
Chloe Bailey is continuously raising the bar on what a successful solo debut looks like. This week, the singer teased her new diamond-studded single "Treat Me" on her Instagram. Going by the moniker Chlöe for her new releases, Bailey has not only been serving looks, but she's also giving us a new bop that the girls truly deserve. But then again, who would expect anything less from Beyoncé's mentee?
From the hypnotizing vocals to the blinding diamond lights, Bailey's latest single promo is absolutely captivating. Fans have taken their opinions to Twitter and let the world know they had no doubt about Bailey's upcoming solo album. Granted, dating back to her Chloe x Halle days, the singer consistently served looks and immaculate vocals. Her solo debut takes it up a notch and gives fans sensual, bold and unapologetic energy.
Bailey's debut single "Have Mercy" portrayed her as Medusa, the sensual goddess who turned men into stone and truthfully, "Treat Me" is giving the same energy.
Recently, the songstress starred in the "you & me" music video with rapper Gunna, and had the world wondering whether the two were the music industry's newest power couple. Now, her new single gives a different edge. Bailey wants you to treat her like she treats herself. And if her current press tour is indicative of anything, this will be a seductive track for the ladies.
Share this article