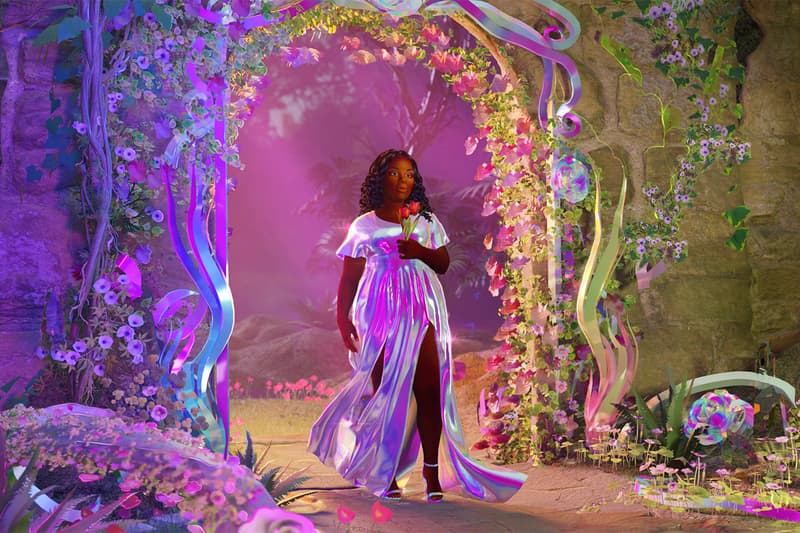 SXSW To Remember Breonna Taylor With AR Experience
"She who plants a garden, plants hope."
This year at SXSW, patrons will be able to visit Breonna's Garden, a revolutionary framework for veneration through augmented reality. Artist and curator Lady Pheønix originally created the garden as a safe space for Taylor's younger sister Ju'Niyah to peacefully grieve last year, after noticing that she received death threats while mourning the loss of her sister.
Lady Pheønix realizes that not only does Ju'Niyah deserve a safe space to grieve, but the rest of the world also does too. "It's a sanctuary where Breonna's name can be said without negation," a press release states. Now, SXSW is offering the experience as a way to tell Taylor's story and keep her memory alive.
Breonna Taylor was an innocent 26-year-old Black woman who was wrongfully murdered after police raided her home while she was sleeping. Although she was innocent and did not incite any violence, she still has not received justice.
Lady Pheønix, a digital artist that channels her creativity to make a social impact, created the garden in solidarity with Taylor's family as a form of veneration. In under a year, her creation has evolved into a community space where all people congregate to remember their loved ones. The transition to SXSW allows for a new form of storytelling and social justice to enter the mainstream.
The artist shares that her goal is to keep Taylor's legacy "in bloom." Lady Pheønix says in a press release, "I trust that audiences will connect with the greater truth, that Breonna deserves justice. I hope this experience softens hearts and that audiences are receptive to the massive amount of love present in such a way that they stand in solidarity heart to heart with Breonna's family and the rest of the globe."
Breonna's Garden will be available as an experience from March 13-15 at SXSW.
Share this article