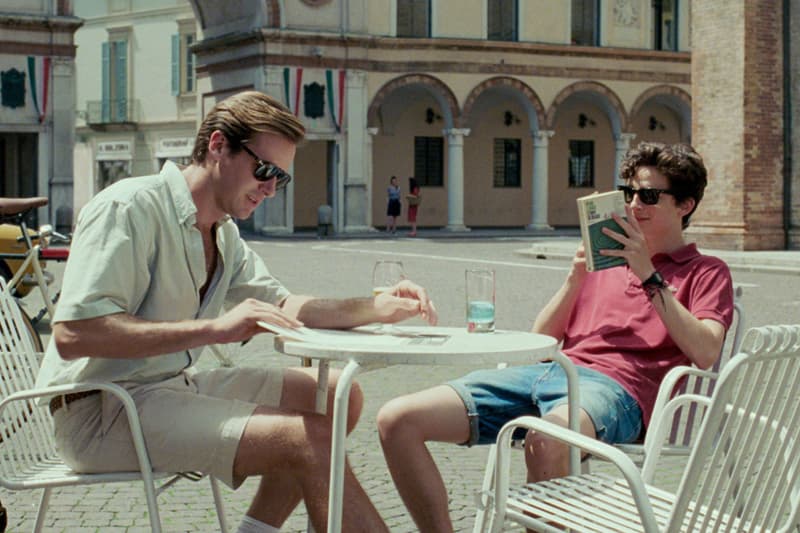 Film & TV
Luca Guadagnino Defends His Take on Sex Scenes in 'Call Me By Your Name'
The director never intended to satisfy a mainstream audience.
Luca Guadagnino Defends His Take on Sex Scenes in 'Call Me By Your Name'
The director never intended to satisfy a mainstream audience.
While many have mixed feelings about Call Me By Your Name, director Luca Guadagnino is setting the record straight when it comes to a few things, including the reason for the lack of explicit sex scenes.
Editor's Note: This article contains spoilers for Call Me By Your Name.
If you recall, there is one memorable sex scene in the 2017 gay coming-of-age film between Elio (Timothée Chalamet) and Oliver (Armie Hammer). However, there is no actual nudity with the exception of their behinds. Guadagnino, who directed the film, felt that it was important to convey their love in a way that didn't lend too much focus on their lust.
"In my opinion, that was the moment when I was leaving the lovers alone. I didn't want to make a movie about the lust of two bodies," Guadagnino recently told Fantastic Man. "Call Me by Your Name is a movie about love. It's never about showing a raunchy moment of sex, or whatever kind of sex they were having. I don't know how these guys were having sex. That's not the point."
Instead, the Italian director-slash-producer used less obvious yet very specific forms of symbolism to represent the temptation, among other things, they were feeling towards each other. Yes, I'm referring to the iconic masturbation scene with the peach.
Guadagnino made it clear he never intended to make a "mainstream film," which is what it sort of ended up becoming when Call Me By Your Name transformed into an Oscar-winning period piece.
"I never con­sidered whether anything we were filming would annoy a mainstream audience," Guadagnino continued. "That was never a consid­eration. Nobody thought while we were filming that we were making a mainstream film about gay love, or that we were going to have a huge audience. Who could have known? The idea of us deciding that we didn't want to show what it means when two boys f–k — it's preposterous!"
Additionally, he clarified that although CMBY is about love, it's not necessarily romantic. "People think it's very romantic, but I think it's tragic," Guadagnino said. "The honesty of Elio is crushed by the dishonesty of Oliver, and when Elio cries, he cries over the fact he's being stabbed to death by Oliver's lies, which happens to us every day in relation­ships."
He added, "It's not a romantic movie or a vanilla version of gay love, and to read the movie in that way is a bit silly. And ironic."
Share this article