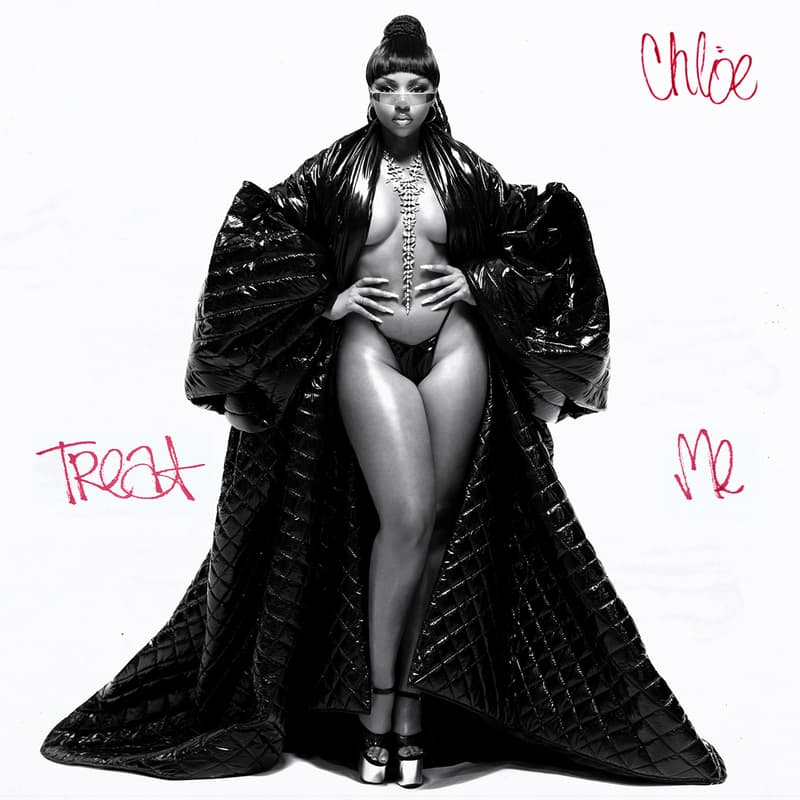 Fashion
Chlöe Enters a New Era of Self-Expression With Her Seductive Solo Debut
How the singer's unapologetic energy influences her fashion choices.
Chlöe Enters a New Era of Self-Expression With Her Seductive Solo Debut
How the singer's unapologetic energy influences her fashion choices.
Since making her solo debut in 2021, Chloe Bailey — now using the moniker Chlöe — has served up sex appeal in almost every form possible. From her first single "Have Mercy" to her intimate collaboration with rapper Gunna, "you & me," the 23-year-old songstress has proven that she's a force to be reckoned with.
With the release of her second single, "Treat Me," the singer and Beyoncé mentee shows true versatility in her vocals, as well as how she presents herself creatively through visuals and style. Culturally speaking. Black women aren't encouraged to openly embrace their sensuality. With her solo music, Chlöe is challenging exactly that by showcasing her sultry side unapologetically, even when some attempted to shame her for her artistic evolution.
In a 2021 interview with Hypebae, the older sibling of the sister duo Chloe x Halle said: "I think it's so important for us to truly be authentically ourselves throughout the music and let that inspire all of the beautiful Black and brown young girls around the world. We understand because it's truly who we are, and we know the trials, tribulations and things we all go through. We put that pain and heartache into the music, so I'm hoping that by us leading by example, we inspire these beautiful women around the world." Chlöe is certainly doing that while also having fun with it, offering a refreshing form of representation for Black women everywhere. Whether she's participating in your favorite TikTok challenges or sharing her haute couture moments, the artist is serving a bold, authentic perspective — and the girls are eating it up.
Here, we are highlighting some of our favorite moments from Chlöe's solo debut.
3D chic
View this post on Instagram
Wearing a corset created by 3D artist Nusi Quero, Chlöe stuns in a dominant pose — the exact energy that Quero hopes women would feel empowered to tap into when they wear his works of art.
Leopard lover
View this post on Instagram
In an animal print bodysuit and minimal jewelry, Chlöe shows off her curves and lets her sex appeal speak for itself.
Pretty in pink
View this post on Instagram
Channeling pretty in pink, this outfit is the perfect example of how Chlöe switches up her aesthetic from the girl next door to a high-fashion Barbie.
Sultry red
View this post on Instagram
The singer presents a deep red and dreamy moment to tease the release of "Treat Me."
Leather-esque Barbie
View this post on Instagram
In what seems to be an homage to Lisa "Left Eye" Lopes' aesthetic in the "No Scrubs" music video, Chlöe executes every detail from creatively styling her locs, to pairing a minimalistic black top with leather chap pants.
Diamond diva
View this post on Instagram
The singer wears a bejeweled catsuit and is dripped down in diamonds from her locks to her feet. Talk about a fashion statement.
Moon goddess
View this post on Instagram
Chlöe continues her creative takes on locks by experimenting with the color red. To contrast with her vibrant hair, she sports a bodysuit with cutout details, and a hooded cape to match.
Share this article