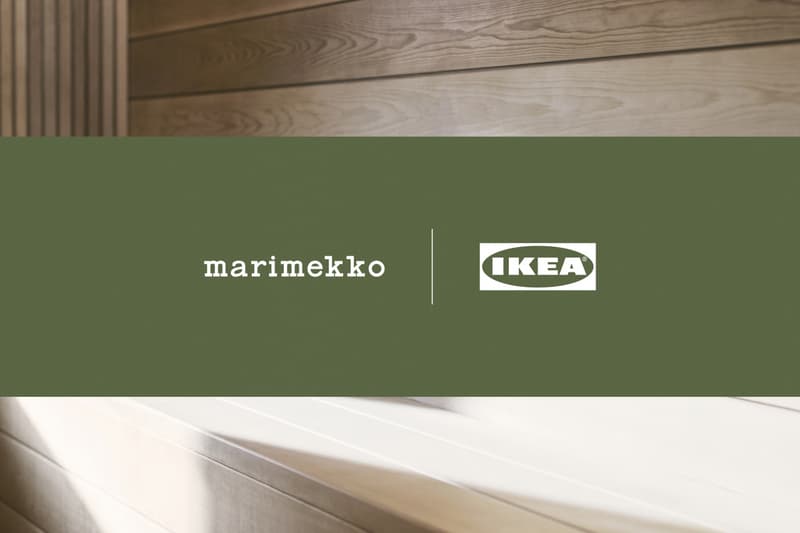 Marimekko and IKEA Announce a Limited-Edition Collaboration
Inspired by Nordic sauna culture.
Known for its vivid original prints and use of vibrant colors, Marimekko has announced a limited-edition collaboration with IKEA.
Inspired by Nordic culture's love for saunas, the upcoming partnership marries the Finnish brand's one-of-a-kind printmaking with IKEA's iconic furniture. This is the first time Marimekko will be exclusively designing prints for a collection.
In an exclusive press release, Rebekka Bay, the Creative Director of Marimekko reveals the vision behind the collaboration, saying "IKEA and Marimekko share a strong Nordic heritage and a democratic approach to design, and both brands are committed to bringing joy to the everyday lives of people. We together chose sauna culture as a starting point for this collection not only because of Marimekko's Finnish roots, but also because it reflects several of the positive aspects of Nordic lifestyle such as inclusivity and closeness to nature – a sauna is typically a space to relax, enjoy, and be completely yourself. With this playful collection, we hope to ignite a spark of sauna love and ultimately, bring the joy of sauna to people around the world."
Marimekko and IKEA's collection will launch in March 2023. Stay tuned for more updates.
Share this article