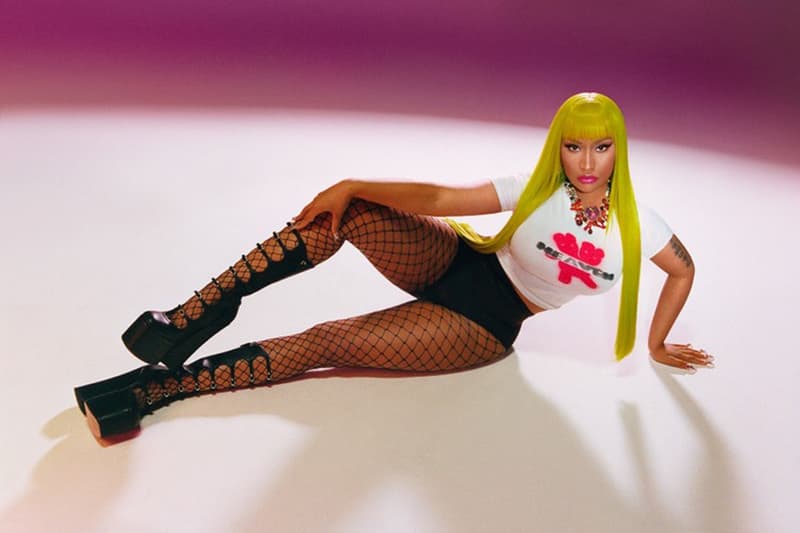 Nicki Minaj May Be Releasing a New Album by the Summer
As suggested by Wireless Festival.
It looks like Nicki Minaj may be putting out a new album soon. Wireless Festival took to social media to suggest that the Young money rapper will be dropping a new LP before her performance, which takes place on July 10.
"Brand new album by soon and a whole lotta BRAND NEW lyrics to memorize … Right before the festival," the music festival wrote from its official Twitter account.
In February, Minaj revealed fans can expect the return of her old ways in her forthcoming album. "There's a little bit of full-circledness happening, because I'm creating music kinda like how I used to create music when I first started rapping on mixtapes," she said during an appearance on Power 98.3's The Dana Cortez Show. "Which is just having a great experience, enjoying it, being in the moment, staying present in the moment and seeing what happens."
She continued, "Oh, you gotta get Mixtape Nicki! I just feel like that's what's needed right now. Like, oh my God! What I do is write raps that connect with people, that make people want to sign a long and channel their inner bad bitch … I love giving that good energy to people and make them feel like, 'Yo, I'm speaking for you.'"
Check out Wireless Festival's tweet about Nicki Minaj's upcoming album below.
Brand new album by @NICKIMINAJ soon and a whole lotta BRAND NEW lyrics to memorise….right before the festival ?? #GopuffxWireless #WeGoUpVideo pic.twitter.com/UbMUioIiUr

— Wireless Festival (@WirelessFest) April 19, 2022
Share this article