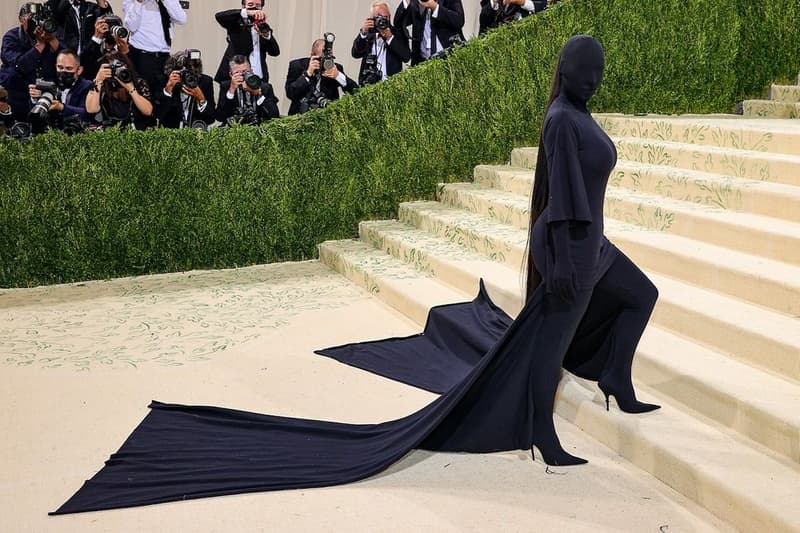 Fashion
Sex Work and Fashion Are More Closely Linked Than You'd Think
Is it appropriation or appreciation?
Sex Work and Fashion Are More Closely Linked Than You'd Think
Is it appropriation or appreciation?
Sex work is the exchange of money or goods for sexual and intimate services, and can include work such as stripping, exchanging sex for money and sugar babying. Like many jobs that require uniforms, sex work is associated with its own aesthetic, one that's meant to elicit sex appeal, sell fantasy and entice clientele, thus creating work.
As someone who wasn't always a sex worker, I understand why it's easy for many to ignore the perspective of sex workers while wanting to tap into our style. Unfortunately, shaming sex workers while borrowing elements from their job for fashion design, or the way one dresses, is so normalized. This reminds me of an episode of Sex and the City, in which Carrie Bradshaw complains about the engagement ring her fiancé has chosen for her, and how it's like her "ghetto jewelry." For the show's protagonist, the "ghetto" aesthetic is fun to play with, but it isn't something she wants to be associated with longterm.
The reason why appropriating sex work is problematic is that those with an influence are taking from people who are underrepresented, shamed or even imprisoned for simply working. Sex workers battle a number of life-threatening issues daily, and the biggest challenges they face are a lack of safety and security. To put things into perspective, there's a 45% to 75% chance sex workers will experience violence throughout their careers — and that doesn't include violence from law enforcement. As sex therapist and former sex worker Raquel Savage writes in a feature for Bitch Media, "Everywhere you look, hoe aesthetics are being appropriated and incorporated into declarations of liberation." One cannot be a true advocate for women and the LGBTQ+ community if their focus on liberation excludes sex workers, the very women whose styles have inspired many fashion trends over the decades.
Being inspired is one thing, but not paying homage while pulling elements from one's lifestyle is simply imitation.
Is it appropriation or appreciation?
One example of the fashion industry appropriating sex work culture is Louis Vuitton's Fall/Winter 2013 promotional film, which depicts the life of a streetwalker. Marc Jacobs creative directed the collection and starred in the visual, created for fashion magazine LOVE, but did not hire one sex worker for the gig. Instead, model Cara Delevingne was cast to play the part.
At the time, there were many reports about how Louis Vuitton and Jacobs were glamorizing prostitution, but none of these stories discussed the importance of giving back to the very people who were appropriated in the video. Even amid public outrage, sex workers' needs were being overlooked.
Contrastingly, Versace's Fall/Winter 1992 collection, titled "Miss S&M" and commonly known as the "Bondage" collection, is a great example of cultural appreciation. The Italian house's founder Gianni Versace had always had a fond appreciation for overt sexuality, and was inspired to pay homage to dominatrixes and fetish-wear. These women risked their safety night by night for low income, and Versace paid respects by elevating their aesthetic into high fashion. The boundary-pushing show remains an iconic fashion moment today, proving that one can reference sex work culture and receive respect for their designs. Even 30 years later, the collection is still making headlines, with Dua Lipa donning one of its dresses to the 2022 Grammys.
Objects of appropriation
Many staples of sex workers' lifestyle have been appropriated for fashion — so much so that many don't even think or know to credit sex workers. One of these objects are Pleaser shoes, a brand of heels that cater to strippers. A symbol of eroticism, this style of footwear fully supports the ankle and feet, allowing strippers to climb poles and do floor work safely.
Rapper Saweetie is one of Pleaser's celebrity fans, and has worn the brand's towering silhouettes on several occasions to elevate her outfits. It is jarring then, that in her song "My Type," the artist seemingly distances herself from women who perform sex work: "You the type that's f–ckin' for the rent (You a thot)."
From full latex dresses to gimp suits, latex is a material that sex workers, specifically dominatrixes, typically wear for their uniforms. Those who engage in BDSM sex work are commonly looked at as "freaks," while those who enjoy using these services are often shamed as well. When used in fashion, however, latex creates shock value and is widely viewed as abstract.
Case in point: When Kim Kardashian wore a costume that resembled a gimp suit to the 2021 Met Gala, the reality star-turned-entrepreneur was crowned by numerous publications as one of the event's best dressed celebrities. However, it is unclear whether the SKIMS mogul actually understood the roots of her bondage-inspired look.
When it comes to BDSM appreciation done right, an example in recent fashion history would be a set of matching dominatrix and gimp suit looks featured in London-based designer Richard Quinn's Fall/Winter 2022 collection. Fittingly, drag star Violet Chachki, who worked in a dungeon alongside a dominatrix, was tapped to model one of the kinky runway looks.
With a special history that most probably aren't familiar with, the G-string is perhaps the most frequently appropriated sex work-related item. The trend of G-strings peeking out of one's clothing originated in the early 20th century by sex workers and burlesque performers, who used that as an added detail of eroticism. At one point, strippers were policed by the authorities for wearing this item, and could receive penalties if caught on the wrong side of town with their G-strings exposed. Over time, the thong has been adopted by major fashion brands and even made its way to the 2019 Met Gala, on a gown worn by Hailey Bieber — although few media outlets discussed the real influences behind her dress.
The bottom line
Being inspired by sex work is not surprising or wrong, but until sex workers can exist without shame, lack of safety and fear of imprisonment, the appropriation of their lifestyle and aesthetic will continue to be offensive.
Admittedly, there's no way to know if designers are former sex workers or patrons revisiting their roots through fashion. After all, it is understandable that people would protect their history in sex work for their own safety. For designers and style enthusiasts who are drawn to the styles associated with sex work culture, the best approach is to educate yourself and others on the history of these garments while enjoying them — just as Versace did in 1992.
Share this article