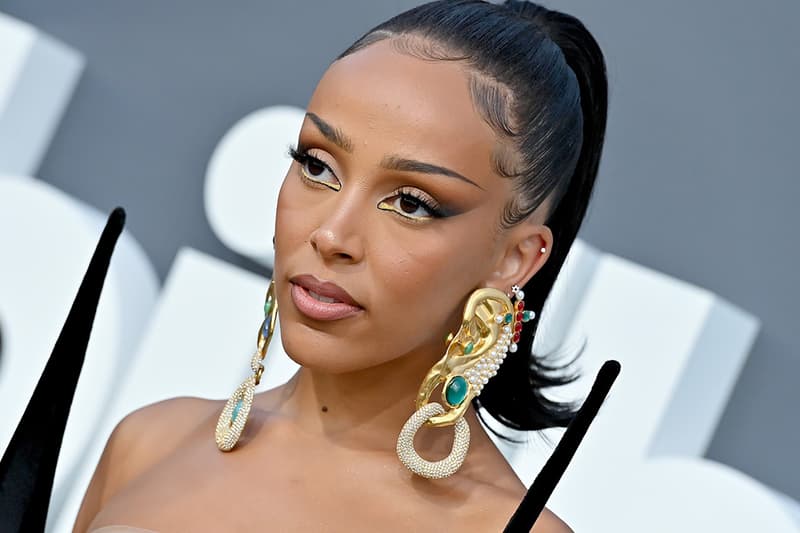 Music
Doja Cat Spills That Her Next Album Will Mostly Focus On Rap
"I use my voice as a tool to create these worlds, and it's fine if people think that I can't rap."
Doja Cat Spills That Her Next Album Will Mostly Focus On Rap
"I use my voice as a tool to create these worlds, and it's fine if people think that I can't rap."
Despite her claims about quitting music back in March, Doja Cat has a new album on the way.
In her recent interview with Elle, the artist revealed that she aims to complete her record after The Weeknd's After Hours Til Dawn tour. "I want to finish this tour up, kill it, and see my fans happy. And then I want to start writing again," she said. "I'm going to finish this next album, and then I'm going to get the f*ck out for a second. I want to disappear for a little bit."
As for what fans can expect from the star's upcoming work, Elle stated that the album will be "predominantly rap." "I haven't started just because of all the rehearsal and touring. I've got a lot going on, but it's coming up," Doja continued. "I have been getting songs and things sent to me… Oh f*ck, I wish I could tell people! There's some really cool stuff that I got sent from friends. They're all working on beats, and I'm giving them notes and they know what I want, so I'm excited."
No additional information has been disclosed by the rapper. Stay tuned while we wait for more details to surface.
Share this article