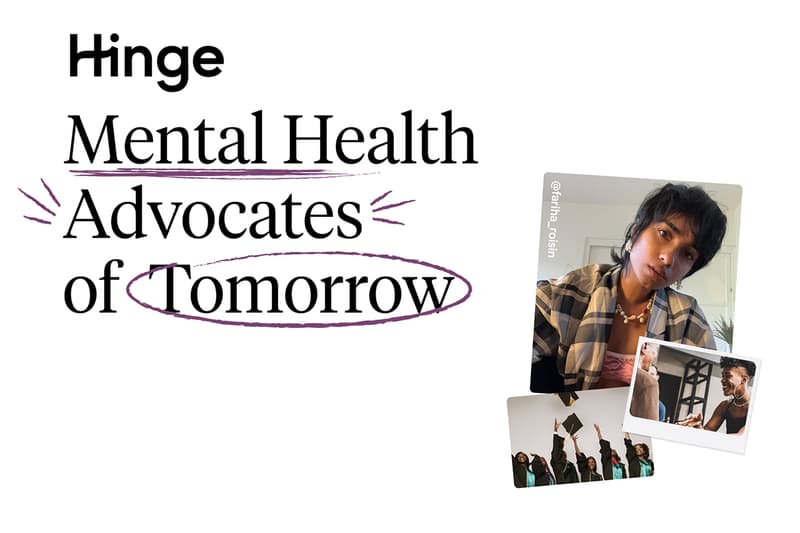 Culture
Hinge Launches Fund for BIPOC and LGBTQIA+ Daters Entering Mental Health Industry
Here's how to sign up for the education fund.
Hinge Launches Fund for BIPOC and LGBTQIA+ Daters Entering Mental Health Industry
Here's how to sign up for the education fund.
Dating app Hinge is no stranger to the lack of mental health support for marginalized communities. In honor of Mental Health Awareness Month, the brand is launching its first fund for queer, Black, Indigenous, and people of color. The $100,000 education fund titled, "Mental Health Advocates of Tomorrow" will "help cover the cost of education for future therapists who are committed to supporting underrepresented communities," shares the press release.
According to a study conducted by The Trevor Project, "nearly half of transgender and nonbinary youth aren't receiving mental health care due to concerns around a provider's LGBTQIA+ competence and compassion." Also, among mental health professionals, only one in four mental health counselors are people of color.
As artist mental health advocate, Fariha Róisín shared: "In and out of relationships, everything comes back to understanding and caring for the self, and that act shouldn't be a privilege. It's a necessity… So many marginalized folks are wrestling with trauma, shame, lack of resources, and isolation. A lot don't even trust therapists and I can't blame them. These times can be really dark and overwhelming in a lot of ways and that's why we need mental health advocates. This initiative is helping people become the light-bearers, creating generational ripple effects of healing."
To sign up for the $100,000 USD fund, follow the rules below:
Starting May 18, 2022 through June 17, 2022, current U.S. college and graduate students in the mental health field can visit HingeAdvocatesofTomorrow.com to apply.
Applicants must complete an application form and answer two Prompts about the mental health and wellness needs of the LGBTQIA+ and/or BIPOC communities.
20 finalists will be selected to participate in the final round which will include submitting a video answering, "How will winning the Grand Prize support your individual education and career journey?"
Ten winners will be selected this August to each receive $10,000 toward future education expenses.
Share this article