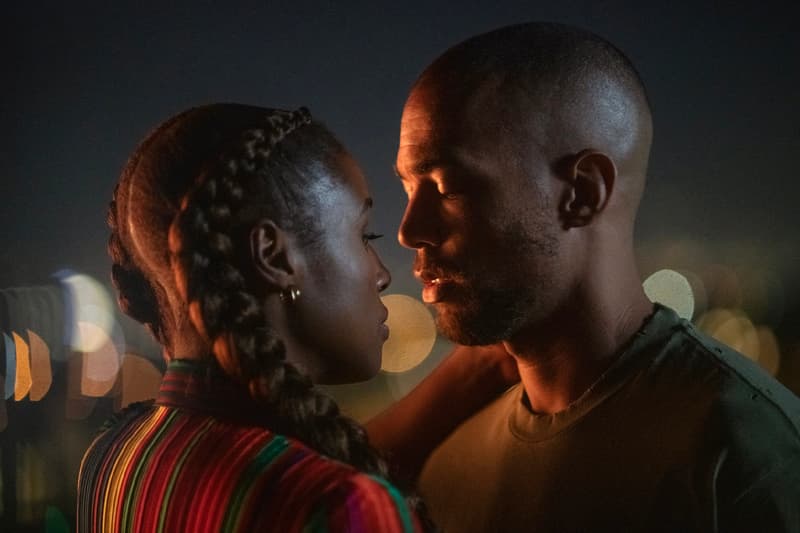 Sex & Dating
What Is The Clit Test and Which TV Shows Pass It?
Because we're tired of women faking orgasms.
What Is The Clit Test and Which TV Shows Pass It?
Because we're tired of women faking orgasms.
When you tune into discussions about porn, there will always be at least one person advocating against its existence in the name of it being a public health crisis. Porn is one of the main avenues people have to view sex and as a result, we should monitor it more closely. But what about TV sex scenes that completely ignore the female orgasm?
TV has been gracing us with sex scenes that ignore female pleasure for decades, and yet the harshest commentary you'll hear about it, to this date, is that its not horny enough — cue Bridgerton Season 2. Female pleasure has been overlooked in our society for so long, that its effects can be seen within the orgasm gap and the number of people that rely on TikTok to figure out how to make women orgasm.
View this post on Instagram
The minds behind The Clit Test , an online platform that tracks sex scenes featuring clitoral pleasure, have taken matters into their own hands. The team provides a foolproof method for determining whether the most hyped sex scenes are frivolous or up to par. The bar in question is whether these sex scenes mention the clit, allude to it or show it. Surprisingly, trending shows that focus on pleasure like Sex Education have failed this test for the fact that some seasons only include penetration.
As Rachel Bloom from the chaotic, clit test-passing show, My Crazy Ex-Girlfriend shared: "The clitoris is one of the most important body parts there is and for too long it has been kept in the shadows to the detriment of both clit-havers and their partners… The work that the Clit Test is doing is essential and long overdue."
TV and movies aren't the only genres that can pass the Clit Test, by the way. Snoop Dogg's "Sensual Seduction" is the perfect example of how passing the clit test is not impossible, and can be executed in a rather iconic way.
Here are 5 shows that pass the Clit Test.
This series is based on an under-stimulated and unsatisfied stay-at-home mom who is left craving her former, impulsive sexual ways. Thankfully for her, in the beginning of Season 1, she gets to live vicariously through her best friend who's a pro at securing orgasms. Her husband eventually finds her diary where she longs for her former, sexually-infused life and the remainder of the season is a nice dance between her former lover and current husband trying to gain her sexual energy again.
Despite a questionable scene in Season 1 and mixed reviews on its following season, Bridgerton does a great job of representing pleasure from the female gaze in Season 2. The second season was a stark contrast from Season 1, but one thing the sex scenes between the Duke and Phoebe, as well as the scenes of the Viscount and Kate have in common is that there is a focus on pleasuring women. No sight of intense penetration with the female counterpart gazing into the distance. In the second season, viewers get to enjoy sex from the female gaze.
From Issa and Lawrence's couch hunching scenes to Molly and Andrew cutting up, Insecure has a slew of clit test-passing moments. But Molly's former partner Andrew has racked up a few points in the female pleasure-providing department. I mean, Season 3 Epsiode 1, anyone?
Unfortunately, one of the few shows that gave us quality drama and female pleasure was based in a women's jail. However, parallel to other shows that provided glimpses of female pleasure, OITNB provided a whole series worth.
Aside from Rue's horrid orgasm faking in Season 2, Euphoria has shown important representation for female pleasure considering the cast is mostly teens engaging in sex. And although Rue was not always the most experienced, Rue and Jules gave TV the queer trans femme representation we all deserved.
Share this article