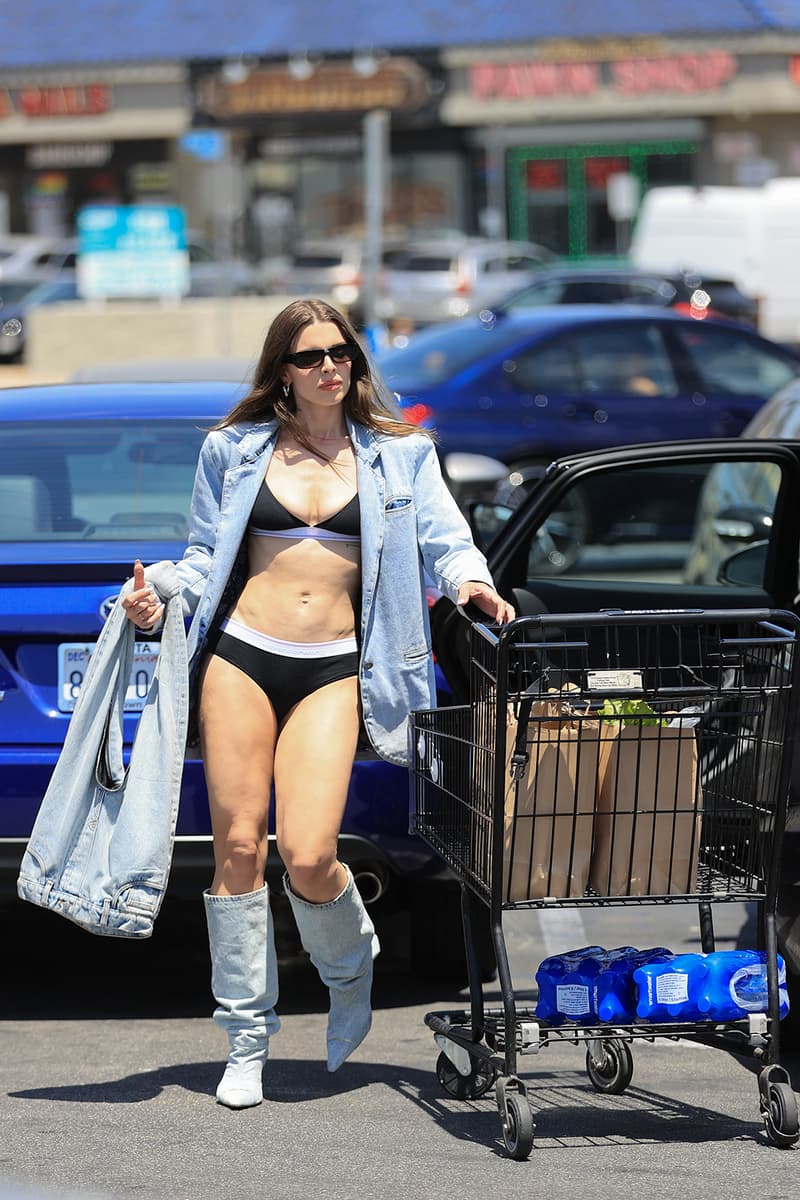 Julia Fox Goes Grocery Shopping in Her Underwear
Another risqué look from the actor.
Julia Fox has once again caused a stir online with her outfit choice last weekend.
The Uncut Gems actor was spotted grocery shopping in Los Angeles dressed in a black and white underwear set. Fox completed her look with an oversized denim jacket, denim knee-high boots and a denim bag. "I just think that if it's socially acceptable at the beach it should be the am everywhere lol," the star explained on her Instagram Story.
Once photos of the talent surfaced on the internet, users have been having mixed opinions about Fox's style. "Oh sure, when Julia Fox goes grocery shopping in her underwear, she's a fashion icon. But when I do it, I'm 'no longer welcome in Whole Foods,'" one fan tweeted. "Julia Fox is hot and all but that is unsuitable to be going grocery shopping in," another said.
Take a look at Fox's risqué fit above. In case you missed it, check out the actor's other daring number from earlier this month.
Share this article