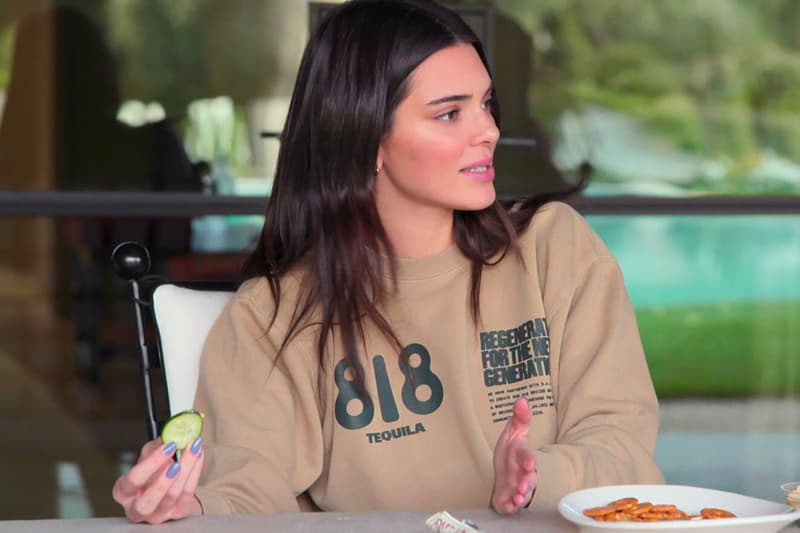 Entertainment
Kendall Jenner Attempts to Slice Another Cucumber
Following her viral failed try on 'The Kardashians.'
Kendall Jenner Attempts to Slice Another Cucumber
Following her viral failed try on 'The Kardashians.'
Earlier this month, Hulu aired Episode 5 of The Kardashians, which featured Kendall Jenner failing at cutting a cucumber. Since then, the moment went viral.
On May 26, the model took to her Instagram Story to post a photo of a knife and a cucumber on a cutting board with the caption, "here we go again." Despite keeping the mood light and going along with the jokes, Jenner was "not happy" about the viral occurrence according to her sister, Khloé Kardashian.
Speaking on the Not Skinny But Not Fat podcast, Kardashian said, "I'm like, 'Kendall, God is fair. You're the most beautiful human being in the world. You have wild-looking toes. God bless. And you can't cut a f*cking cucumber.'" The Good American founder added, "The world is good. Because she's like … how can you be this f*cking perfect? She has this perfect life, this perfect dog, she's a gazelle of a human being, she walks the runway, she's all these amazing things. You can't cut a f*cking cucumber?"
For those who haven't seen Jenner's cutting skills, watch the short clip below.
Share this article