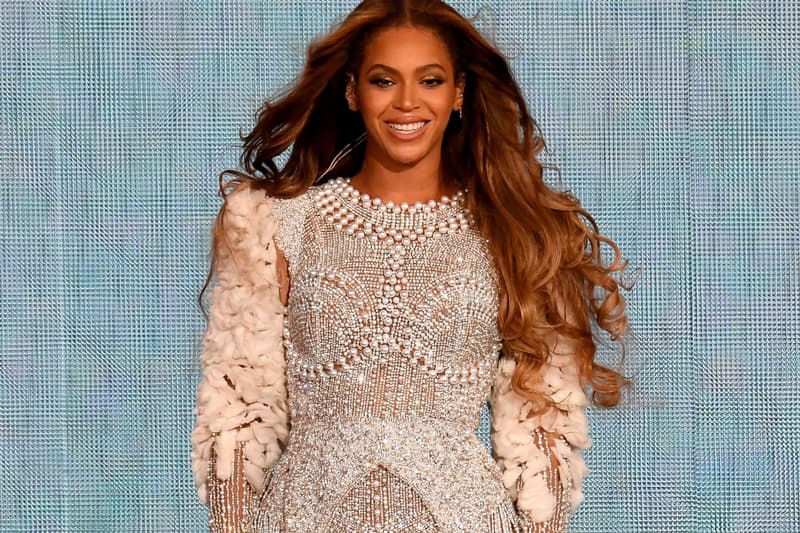 Best Music of June: Beyoncé, Lizzo, BTS and More
Add these summer anthems to your playlist.
With summer in full swing, musicians are rolling out upbeat tracks to add to your playlist. This month has been filled with buzzy releases, from Post Malone's long-awaited album Twelve Carat Toothache and Drake's Honestly, Nevermind to BTS' Proof and Beyoncé's "Break My Soul." Here, we've rounded up all of the best tracks to play on repeat this season, including artists like Lizzo, Halsey, SZA, Remi Wolf, Demi Lovato and more.
Scroll down below to see some of our favorite music releases this month.
Remi Wolf – JUNO (Deluxe)
After dropping her debut album JUNO, Remi Wolf returned with a deluxe version featuring three new tracks, including "Michael." The musician also added a live rendition of "Street You Live On," while launching a new music video for "Cake." The musician spoke of the release: "I wanted the new songs featured on the JUNO Deluxe album to act as bookends to the writing process of the JUNO era of my life. 'Fired' and 'Sugar' were both written right before I started seriously working on JUNO, while 'Cake' and 'Michael' were written right after the album came out. I have so much nostalgia for these songs."
Post Malone – Twelve Carat Toothache
Following multiple teasers and announcements, Post Malone finally released his album Twelve Carat Toothache with 14 songs. The tracklist features collaborations with Doja Cat on "I Like You (A Happier Song)," Gunna on "I Cannot Be (A Sadder Song)," Roddy Ricch on "Cooped Up" and more. To celebrate the release of his fourth studio album, the musician shared a listening experience via Amazon, later announcing the schedule for his 2022 tour kicking off in September in Omaha and wrapping up in November in Los Angeles.
Halsey – "So Good"
Halsey's latest track "So Good" arrived after some drama on TikTok that sparked when the artist shared on the video platform that she wasn't allowed to release a song because she had to create a "fake viral" moment before doing so. Shortly after, the musician dropped her new single in which she sings: "When you left, I bet you held her body closer/I was hoping you would tell her that it's over/You're all I think about, and everywhere I look/I know it's bad, but we could be so good."
SZA – Ctrl (Deluxe)
Celebrating the fifth anniversary of her album Ctrl, SZA released an extended version of the project, arriving with seven additional songs that were "made in 2014-2016 /17 … Not new lol to be absolutely clear," as clarified by the artist. She added that the release was a gift for "camp Ctrl" to thank fans for their support for the album for the past five years. Following up on Ctrl, SZA is working on a new album that is "finally ready to go" this summer.
Lizzo – "Grrrls"
Gearing up for her forthcoming album SPECIAL, Lizzo released "Grrrls," the second single off the project. A follow-up to the TikTok-viral track "About Damn Time," the new song goes: ""'Cause that's my girl, we codependent/If she with it, then I'm with it/Yeah, we tussle, mind your business/Zu, zu, zu, zu, zu-su-lu/That's my girl, we CEOs/And dancin' like a C-E-ho/We about to throw them bows/Let's f-ck it up." The musician was called out for including a "harmful" ableist word that was later removed from the track. ​
BTS – Proof
After much anticipation, BTS released their anthology album Proof with a total of three CDs and 48 tracks. A new track was featured on each CD: "Yet To Come (The Most Beautiful Moment)," "Run BTS" and "For Youth," with the music video for "Yet To Come (The Most Beautiful Moment)" referencing the K-pop group's past releases such as "Just One Day," "Boy In Luv," "RUN," "Intro: The most beautiful moment in life," "Blood Sweat & Tears," "Spring Day," "FAKE LOVE" and "No More Dream." Shortly after the release, the septet announced that they will be going on indefinite hiatus to pursue solo projects.
Demi Lovato – "Skin of My Teeth"
"Skin of My Teeth" is the first single off of Demi Lovato's upcoming album HOLY FVCK, which marks the beginning of her punk rock era. She commented on her upcoming release with her fans: "Getting emotional listening to my new album because I'm so proud of it. It's my absolute best yet and so representative of me, where I started and who I am today."
Drake – Honestly, Nevermind
Drake's latest album Honestly, Nevermind was arguably one of the buzziest music releases of the month, being met with mixed reviews online. In response to criticisms, the artist shared: "It's all good if you don't get it yet. It's all good. That's what we do. We wait for you to catch up. We're in here, though. We're caught up already. On to the next. My goodness." The album features a total of 14 tracks with one feature from 21 Savage.
Beyoncé – "Break My Soul"
Shortly after announcing the release of her seventh studio album Renaissance, Beyoncé gifted fans with "Break My Soul," the first single off her upcoming project. In the track, the musician sings: "Now I just fell in love/And I just quit my job/I'm gonna find a new drive/Damn they work me so damn hard/Work by nine/Then off past five/And they work my nerves/That's why I cannot sleep at night," referencing the Great Resignation labor trend of the pandemic era. "Break My Soul" will be featured as the sixth track on Renaissance, which is slated to release on July 29.
---
Share this article