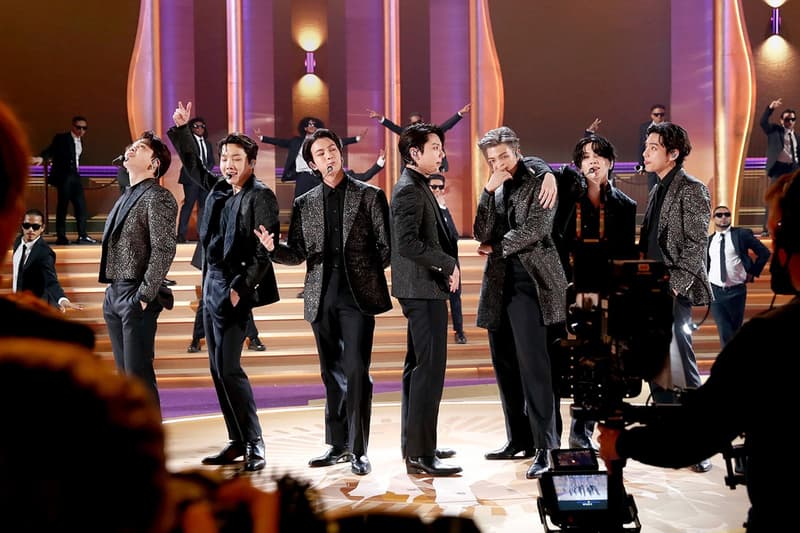 Music
BTS to Go on Indefinite Hiatus to Pursue Solo Projects
The septet is taking time to "figure things out."
BTS to Go on Indefinite Hiatus to Pursue Solo Projects
The septet is taking time to "figure things out."
Less than a week after dropping their anthology album Proof, BTS has announced that they are taking a break from group activities, pursuing solo projects instead.
The septet broke the news on a livestream where all members sat together for dinner. "We're going into a hiatus now," Suga said, followed by a statement from a representative: "To be clear, they are not on hiatus but will take time to explore some solo projects at this time and remain active in various different formats."
Further explaining the reasoning behind the K-pop group's decision, RM shared that he "didn't know what kind of group [they] were anymore" and that everyone was "exhausted." "I've always thought that BTS was different than other groups, but the problem with K-pop and the whole idol system is that they don't give you time to mature." Jimin added that each member is "slowly trying to figure things out now" and that they are "starting to think about what kind of artists [they] each want to be remembered by [their] fans."
J-Hope continued speaking to his fans: "I hope you don't see this is a negative thing and see that it's a healthy plan." Suga assured fans by clarifying that they aren't disbanding but just "living apart for a while." Jungkook continued: "We promise we will return someday even more mature than we are now."
Watch the announcement video down below.
Share this article