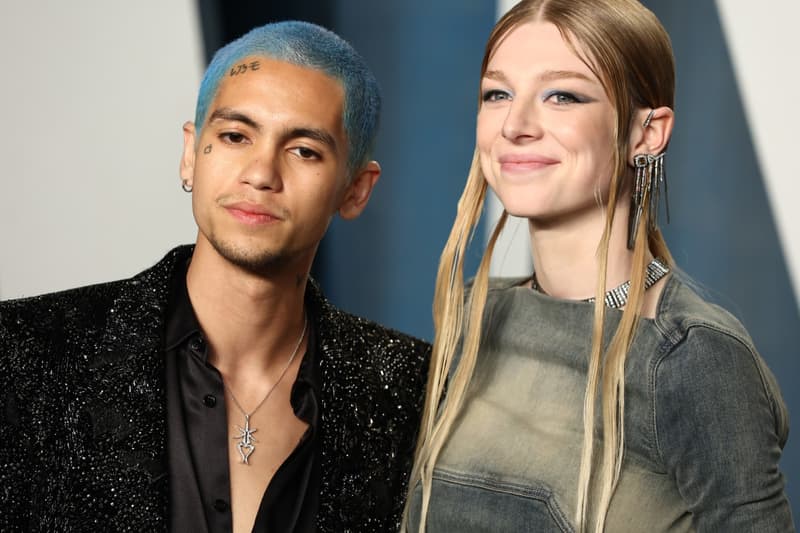 Entertainment
Dominic Fike Gets Candid About His Relationship With Hunter Schafer for the First Time
Confirming he is "very much in love" with her.
Dominic Fike Gets Candid About His Relationship With Hunter Schafer for the First Time
Confirming he is "very much in love" with her.
Months after sparking romance rumors, Dominic Fike opened up about his relationship with Hunter Schafer for the first time.
Fike revealed he connected with his Euphoria co-star rather quickly while on set. "In those moments, your relationship is accelerated because you're so vulnerable with someone, immediately. Which usually takes a long time," he told GQ in a new interview. "Some people fall in love, like, f–king months after they meet, or years after. We developed an attraction — it sped it up so fast. We just really got to know each other so quickly."
Additionally, the singer-slash-actor gushed about being "very much in love" with Schafer. While this is the first time Fike openly talks about his relationship with his girlfriend, he had previously confirmed their romantic involvement on social media. In February, Fike shared a photo on his Instagram Story in which he was kissing Schafer. "Happy birthday, happy birthday," he wrote on the pic despite the fact both actors were born in December. A month prior, the couple was photographed holding hands during what appeared to be date night.
Stay tuned for more news on Euphoria stars.
---
Share this article