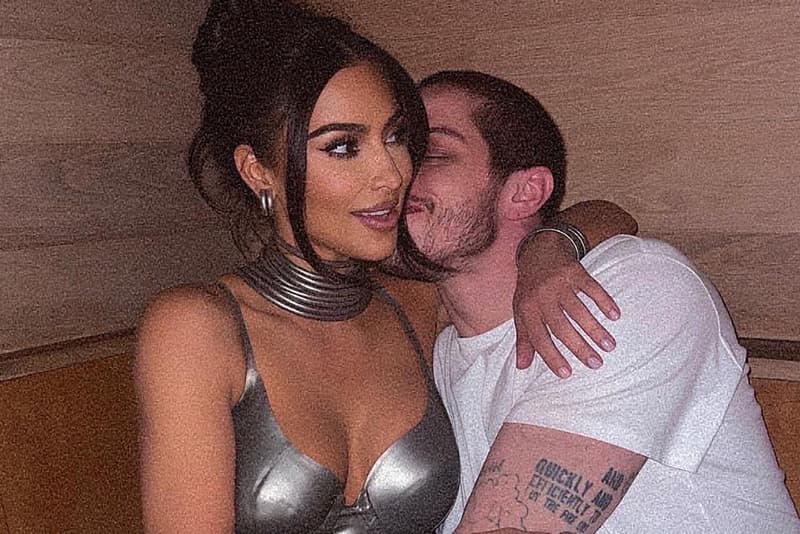 Entertainment
Kim Kardashian Shares How She Started Dating Pete Davidson
"Okay, you guys have stalked me long enough. I'll finally answer you. So this is how it went down with Pete."
Kim Kardashian Shares How She Started Dating Pete Davidson
"Okay, you guys have stalked me long enough. I'll finally answer you. So this is how it went down with Pete."
In the latest episode of Hulu's reality series The Kardashians, Kim Kardashian finally shared the details of how she first got together with her boyfriend Pete Davidson.
The reality star sat down with her sisters Khloé and Kourtney, who started asking Kim about her dating life. The show cut to the SKIMS founder's interview, in which she said: "Okay, you guys have stalked me long enough. I'll finally answer you. So this is how it went down with Pete." She went on to explain that it all began when the two kissed on Saturday Night Live. "I did SNL and then when we kissed in-scene, it was just a vibe. and I was like, 'Oh sh-t maybe I just need to try something different.'"
She continued: "But Pete does not come to my after-party. Everyone was at my after-party. So a few days later, I called the producer at SNL and they were like yeah. I text him, I wasn't even thinking I would be in a relationship with him. I was just thinking like, heard about this BDE, need to get out there, need to just jump-start my… I was just basically DTF."
The star went on to praise her boyfriend: "Pete has got to be literally the best person I've ever met… People will always say like, 'Oh, he's so funny, and it has to do with how funny he is.' That's like, fourth on my list of why I like him. [He] always wants the best for people and can handle anything." She further described him as "genuine."
She added that Davidson had actually asked for her number before they kissed on SNL. "After we got together and it was a thing, Megan Fox texted me and was like, 'Is this sh-it for real? Because he asked for your number months ago. And I was like dude, you have a better shot of me and MGK getting eaten by crocodiles than you ever getting her number. Never gonna happen, do not ask us.'"
The eighth episode of The Kardashians is now available on Hulu.
---
Share this article