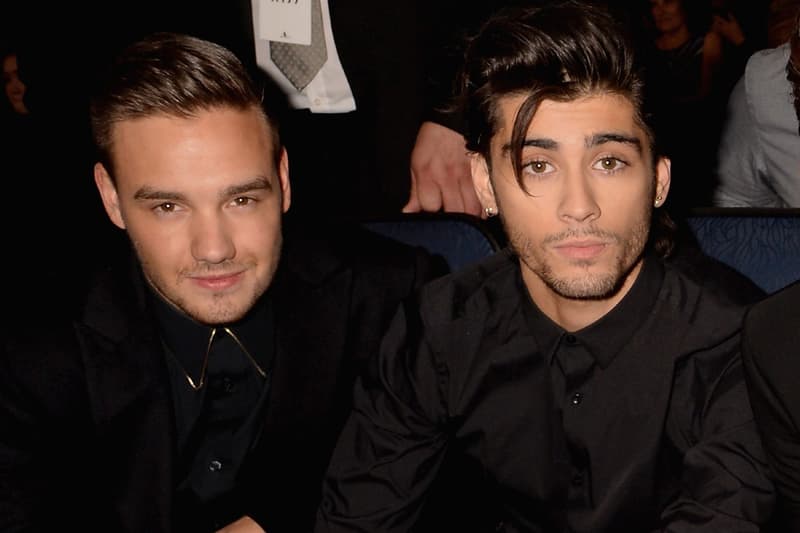 Entertainment
Liam Payne Reveals the "Many Reasons" Why He Dislikes Zayn Malik
"I don't agree with any of his actions," says the 1D alum.
Liam Payne Reveals the "Many Reasons" Why He Dislikes Zayn Malik
"I don't agree with any of his actions," says the 1D alum.
Liam Payne is spilling the tea when it comes to Zayn Malik. The "Strip That Down" singer got candid about why he dislikes Malik but also sides with him.
"There's many reasons why I dislike Zayn and there's many reasons why I'll always, always be on his side," Payne said on the latest episode for the Impaulsive with Logan Paul podcast. "If I had had to go through what he went through — with his growth and whatever else … My parents are overly supportive to the point where it's annoying at times. Zayn had a different upbringing in that sense."
He continued, "You can always look at the man for where he is and say, 'Oh yeah, whatever, that guy's a d–k.' But at the end of the day, once you're understanding what he's been through to get to that point — and also whether or not he wanted to be there."
Malik abruptly left One Direction in 2015, one year before the rest of the members decided to take an indefinite hiatus. Since then, there's seemingly been some tension between Malik and some of the other members.
Most recently, Malik made headlines for his supposed altercation with ex-girlfriend Gigi Hadid's mother, Yolanda Hadid, in which he allegedly shoved her against a dresser and called her a "f–king Dutch slut." As a result, he was sentenced to 90 days of probation for four different counts of harassment, resulting in a total of 360 days. Additionally, Malik was told to complete both a domestic violence program and an anger management class.
While he's empathetic towards Malik's struggles, Payne reiterated it is still no excuse for his former 1D bandmate's behavior. "Listen, I don't agree with any of his actions," he added. "I can't commend some of the things that he's done. I can't be on his side for that. What I can say is I understand and your only hope is that at some point in their life, the person at the other end of the phone wants to receive the help that you're willing to give them."
Check out the podcast episode in full below.
Share this article