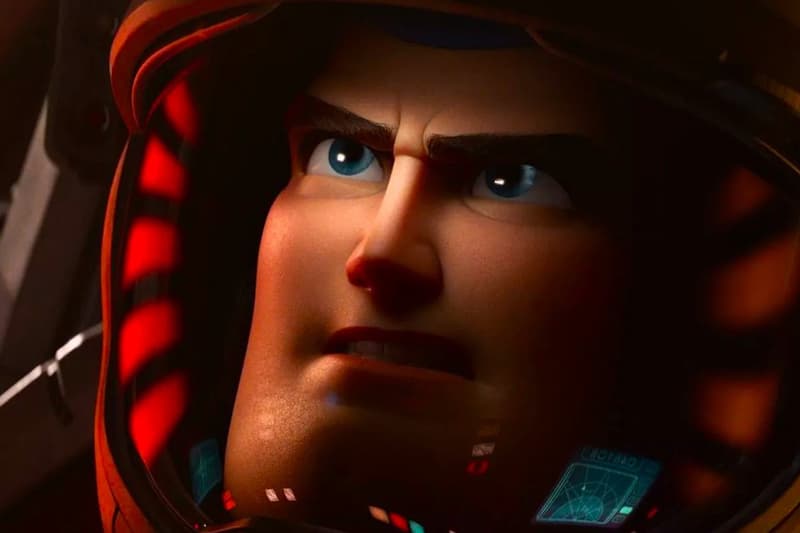 Film & TV
A Movie Theater Warns Audiences on Fast-Forwarding Through Same-Sex Kiss in 'Lightyear'
After Chris Evans slammed homophobic critics.
A Movie Theater Warns Audiences on Fast-Forwarding Through Same-Sex Kiss in 'Lightyear'
After Chris Evans slammed homophobic critics.
Lightyear has caused quite the controversy for its gay themes. As a result, staff at one local theater in Kingfisher, Oklahoma warned moviegoers they would fast-forward through a scene that showcases a same-sex kiss, which Disney had previously deleted then restored before the film premiered.
The warning sign posted on 89er Theatre's window read as follows: "WARNING Attention Parents: The management of this theatre discovered after booking Lightyear that there is a same-sex kissing scene within the first 30 minutes of the Pixar movie. We will do all that we can to fast-forward through that scene, but it might not be exact. We apologize for any inconvenience this late discovery of this scene causes." Since then, it's been reported that the theater has removed the sign amid backlash.
Unfortunately, this isn't the first homophobic diss against the movie and the LGBTQ community. Saudi Arabia, the United Arab Emirates and Kuwait has banned the release of the film altogether due to its gay themes. Chris Evans, who voices Buzz Lightyear in the animated film, previously expressed his frustration on the controversy, noting a same-sex kiss should be seen as normal.
"The real truth is those people are idiots," Evans told Reuters. "Every time there's been social advancement as we wake up, the American story, the human story is one of constant social awakening and growth and that's what makes us good."
The actor continued, "There's always going to be people who are afraid and unaware and trying to hold on to what was before. But those people die off like dinosaurs. I think the goal is to pay them no mind, march forward and embrace the growth that makes us human."
Lightyear is currently playing in theaters, and though not yet confirmed, it is rumored to premiere on Disney+ in August.
Share this article