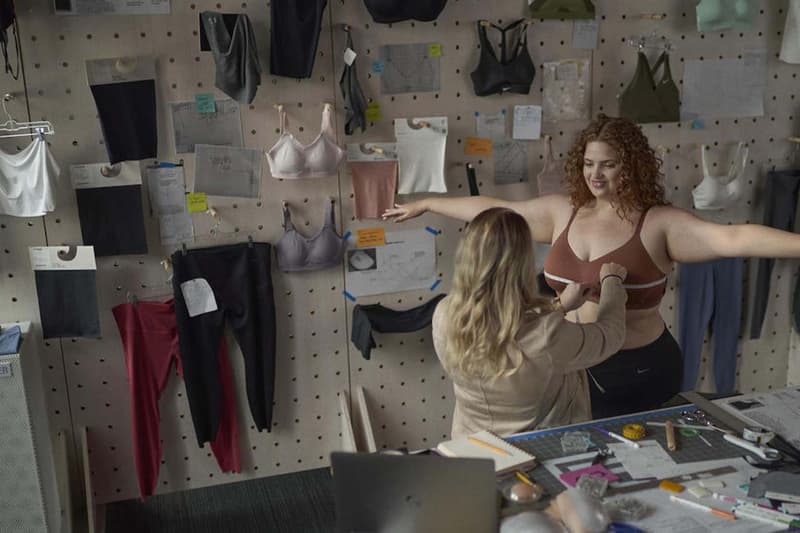 Nike Creates Sweating Boob Robot to Make Better Sports Bras
Better bras? Coming right up.
Finding the right sports bra is a rather Goldiloc-ean venture. Too tight and its skin indentations, too loose and you can forget HIIT training. That's if you manage to find your proper size at all. Athletic brands tend to assume that larger breasts are synonymous with plus sizes and that curvier bodies can't have a petite chest. Then theres a variety of preference for closures — hooks or Velcro, back opening or front zipper. Finding a good sports bra is a sport in itself.
Nike has enlisted unlikely help in the quest for the most effective sports bras on the market. Namely Haley — a thermoregulation mannequin that actually sweats, helping designers find appropriate areas for added ventilation. Then there's "Brabot," a robot with a chest that mimics the tissues of natural breasts. That's not all, Nike is also committed to upping the ante on body scan AI, enlisting thousands of women to understand how breasts move during various exercise.
During Nike's 50th anniversary event, the Swoosh announced leggings and sports bras would now be available in XS – 4X with more than 70 cup sizes.  Prices for Nike's selection of sports bras range from $20 – $80 USD and are available via Nike and select retailers.
Share this article