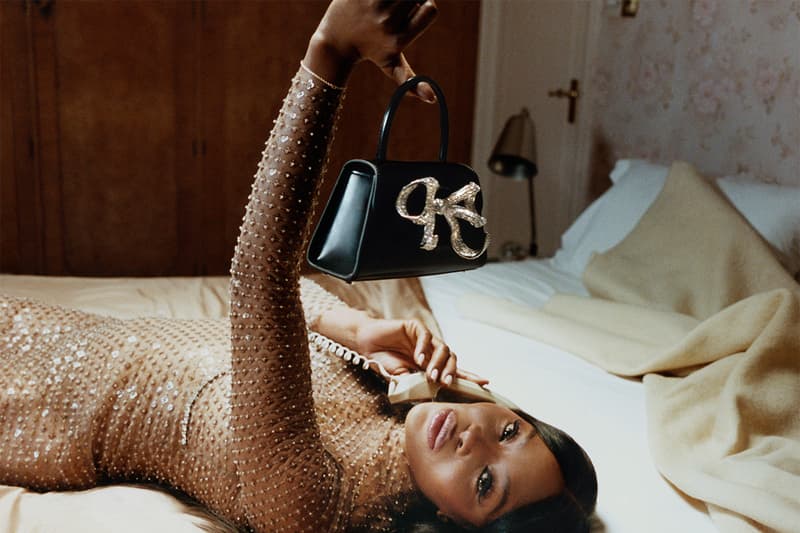 1 of 3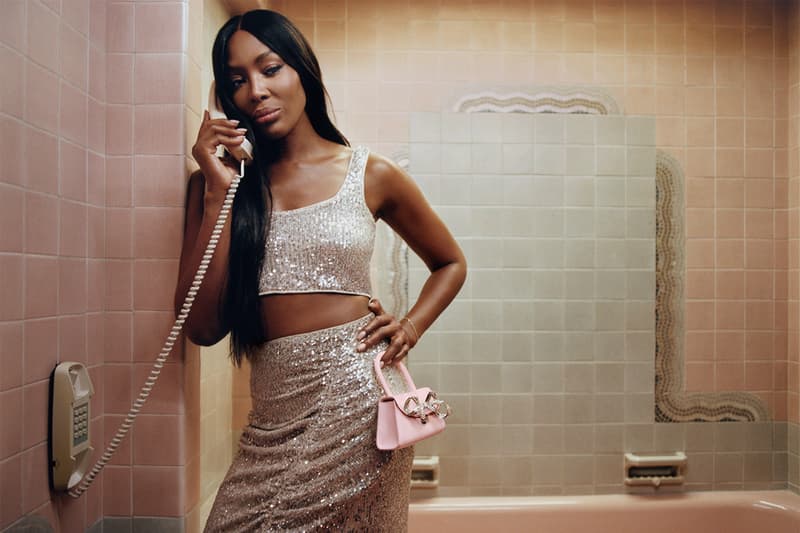 2 of 3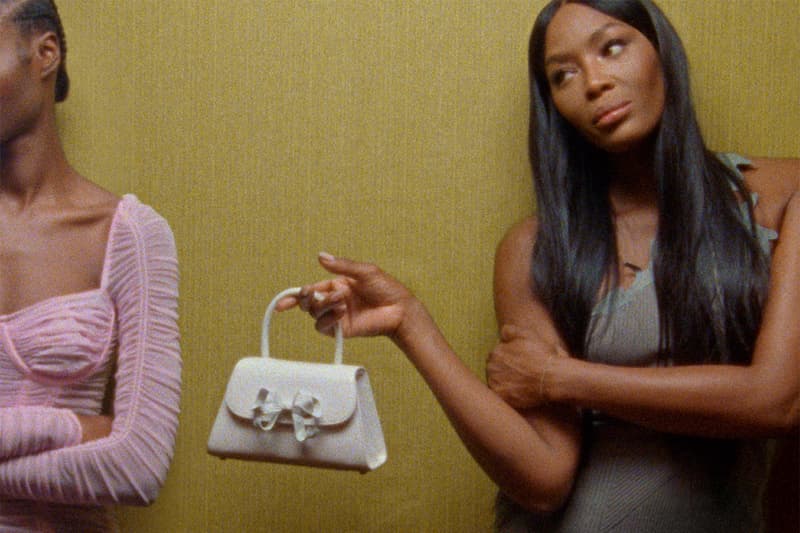 3 of 3
Fashion
Naomi Campbell Stars in Self-Portrait's "The Bow Is Mine" Campaign
The British supermodel helps debut the brand's collection of handbags.
Naomi Campbell Stars in Self-Portrait's "The Bow Is Mine" Campaign
The British supermodel helps debut the brand's collection of handbags.
London-based fashion brand self-portrait has unveiled its inaugural collection of handbags with the help of British icon Naomi Campbell. Inspired by the 90's R&B classic, "The Boy Is Mine" by Brandy and Monica, the campaign pays homage to the era.
Directed by the inimitable photographer Renell Medrano, the visuals feature Campbell conversing on her corded phone, letting the person on the other side know for certain that the Bow bag is hers and only hers. Inspired by self-portrait's carefree energy, the Bow Bag debuts with two styles — the Bow Mini and the Bow Micro handbags. The bite-sized bags feature a dazzling crystal bow on the facade and arrives in a variety of eye-catching shades from a pastel "Pistachio" hue to a white and gold colorway.
Han Chong, self-portrait Founder and Creative Director tells us in an exclusive press release, "When thinking about how to launch the Bow Bag, I was feeling quite nostalgic and reflective of the past and kept being drawn to the nineties, an era when fashion was sweet yet tough, and heavily influenced by music. The origins for this campaign came from such a simple idea born out of a play on words with the name of our new bag. Given the ambition, it could have been impossibly challenging, but I was so honored when everyone jumped on board to make it a reality."
"From creative ingenues Renell Medrano and Haley Wollens, to the legendary Naomi Campbell who stars as our leading lady and to Brandy and Monica for allowing us to use their iconic track to bring our dream video to life. There is only one person I knew who would be able to fill the role of our lead for this video. Naomi defines not only the era we are paying tribute to through this project, but she represents everything the self-portrait woman stands for — she's strong, independent, provocative, and always authentically herself."
Styled by Haley Wollens, the British supermodel grounds the accessories with pieces from self-portrait's upcoming Fall/Winter 2022 collection, wearing a sequined two-piece crop top and skirt, alongside a sweeping mesh long sleeve gown and knitted midi dress.
Take a look at self-portrait's campaign in the gallery above and watch the video below. The handbags are available on the brand's online store.
Share this article