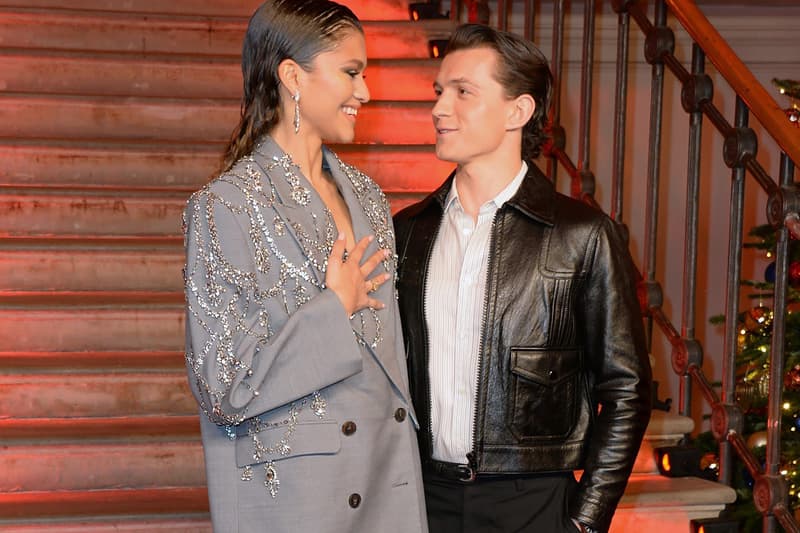 Entertainment
No, Zendaya Isn't Pregnant
"See now, this is why I stay off Twitter. Just making stuff up for no reason weekly."
No, Zendaya Isn't Pregnant
"See now, this is why I stay off Twitter. Just making stuff up for no reason weekly."
Rumors about Zendaya being pregnant with Tom Holland's baby have been spreading all over TikTok this past week.
In a recent prank video, the visual features a photoshopped image of Zendaya with a fake baby bump walking with her boyfriend. Additionally, the video includes the words, "WAIT SINCE WHEN WAS ZENDAYA PREGNANT," along with the caption, "#joke." Meanwhile, another post showcased a poster gasping at an image of a sonogram, "superimposed on a screenshot of a real Instagram post that Zendaya shared on January 30, which had contained a promo for Euphoria," as per E! News. 
Putting an end to the fake news, the Euphoria star has issued a statement on her Instagram Story. "See now, this is why I stay off Twitter," she wrote. "Just making stuff up for no reason weekly." "Anyway back to filming…Challengers," she added, referring to the new romantic drama movie she has been cast in with Josh O'Connor of The Crown and Mike Faist of West Side Story.
Share this article