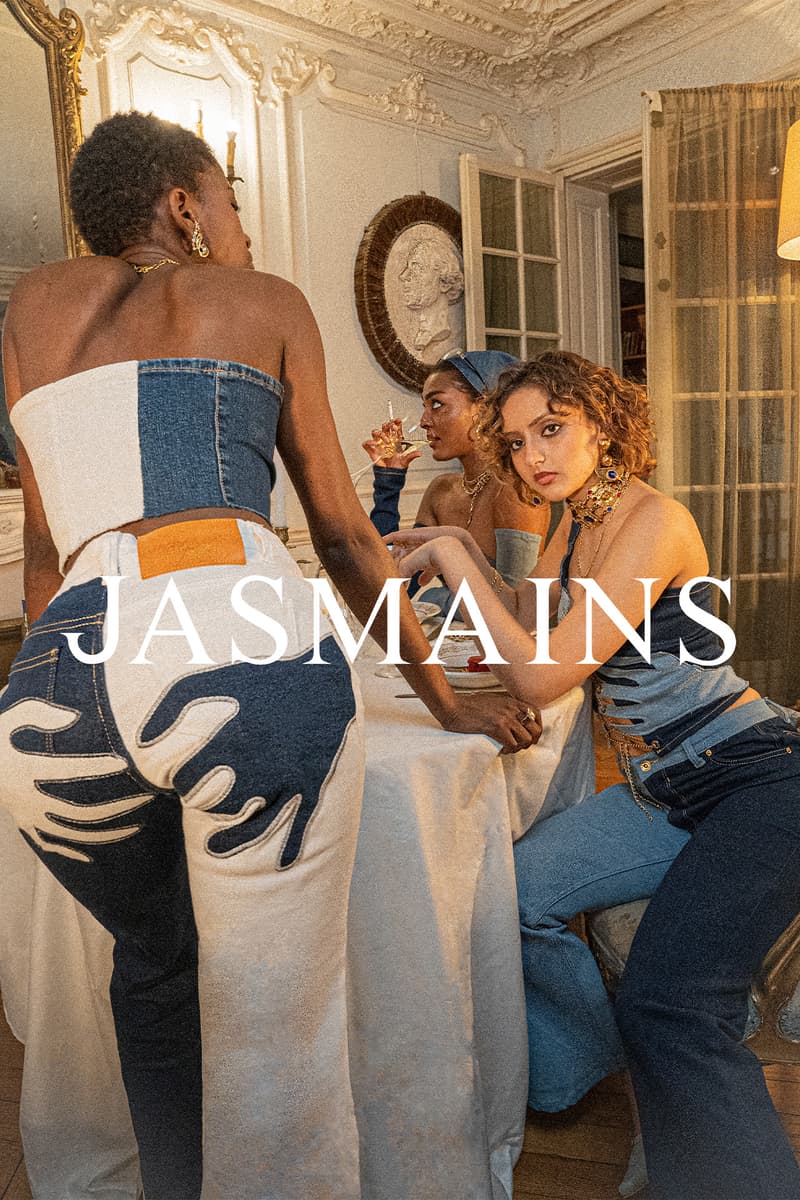 EXCLUSIVE: How Emerging Brand Jasmains Paris Upcycles Heartbreak
"It was like upcycling my feelings… it helped me gain confidence and channel my message to the world."
Sex & Dating
EXCLUSIVE: How Emerging Brand Jasmains Paris Upcycles Heartbreak
"It was like upcycling my feelings… it helped me gain confidence and channel my message to the world."
Upon first glance at these cheeky denim designs, you'll probably assume they're a playful take on embracing the feminine form. But Paris-based fashion designer Yasmine Ait ouazzou created these designs not only to embrace human physicality but to heal her feminine energy as well.
When Yasmine, the founder of Jasmains Paris, met her ex, she intuitively felt it was "too good to be true," and she was right. But contrary to her intuition, he didn't exhibit any red flags and seemed so perfect, that even her family was convinced. But soon, he was controlling her every move from her outfits to her social media — which he took upon himself to delete at one point. Realizing she was in a relationship with a narcissist, Yasmine flew to Tokyo for a refresh before returning back to Paris. She believed she was healed and ready to start a new life. But little did she know, she was still in need of healing that her untapped talents would help her create.
Continue reading for our interview with Yasmine as we unpack her journey of healing through fashion design.
How did you learn that fashion design could help your healing journey? 
It started when I came back to Paris. I thought I moved on and healed because I was no longer under his influence. But the pain was just less obvious. I was traumatized, no longer capable of trusting or letting anybody come into my life when it came to love. I always had people's backs but when it came to myself, I was really tough with myself.  I always felt like I was not enough and did not deserve to be loved. So I decided it was time to have my own back. On Valentine's Day of 2020, I decided that it was time to love myself. And that's when I created my first design with hands in the back signifying that I had my own back.
How have you noticed your life improve since channeling your healing into design?
Starting designing helped me turn all that frustration and hate into something that brings me joy and love. It was like upcycling my feelings. I took all of them and turned them into what you can see. It helped me gain confidence and channel my message to the world.
What elements of your design process help you channel heartbreak into art?
The whole process of designing and creating my designs really helped me. But what helped me the most in my design process was drawing, painting and shaping hands in a way that tells a different story every time. For example the Possessive Top, it's not gonna put a ring on you — but a chain to symbolize being trapped in a toxic relationship and being objectified in it.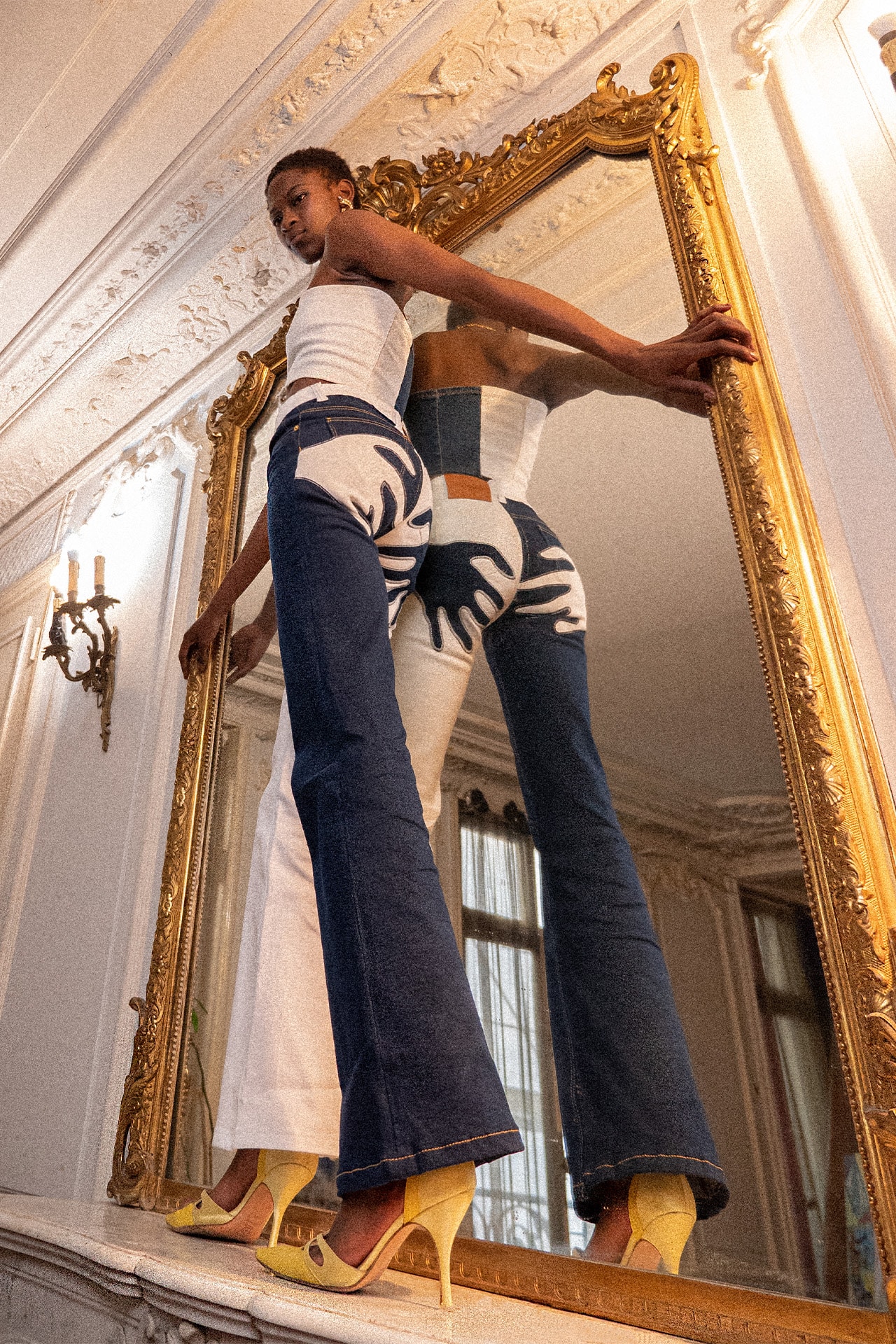 What's your fabric of choice and why?
The fabric that I use the most is denim because I started this brand by upcycling all my old jeans. I really love jeans so most of my wardrobe was full of them. I took them and cut them all, bought some paint and a sewing machine and I started.
If you could share a piece of advice with young women in narcissistic relationships right now, what would it be?
The first piece of advice that I would give is to not get in a relationship to fill a lack of love and self-confidence. The second would be to define clear boundaries and leave any relationship that crosses those boundaries. And of course, the last piece of advice is the most important for me: spend time getting to know and love yourself. Lack of self-esteem tends to attract narcissistic people. If you're currently in a narcissistic relationship just leave without explanation, narcissists will always find a good reason. Block them and surround yourself with good people.
Most people don't know that relationships with narcissists can be so draining, that the effects lead to complex post-traumatic stress disorder. Are there any lasting effects of that relationship that have not gone away?
Even though I gained confidence in myself, I love myself and know my self-worth, it has been four years now that I didn't let any men come into my life. I stopped dating, flirting and even just stopped talking to any man that showed the smallest interest in me. I basically see narcissists everywhere. I never thought one day I would become so strong and independent. I am so proud of myself that I am scared to let anyone steal that away from me. It was the hardest thing that ever happened in my life. For now, I still can't associate love with happiness. Sometimes I remember how I used to feel and I miss that. It was so exciting and innocent. Even though I don't feel that anymore, deep down I still think that love is essential to us as human beings and it can take so many shapes like friendship.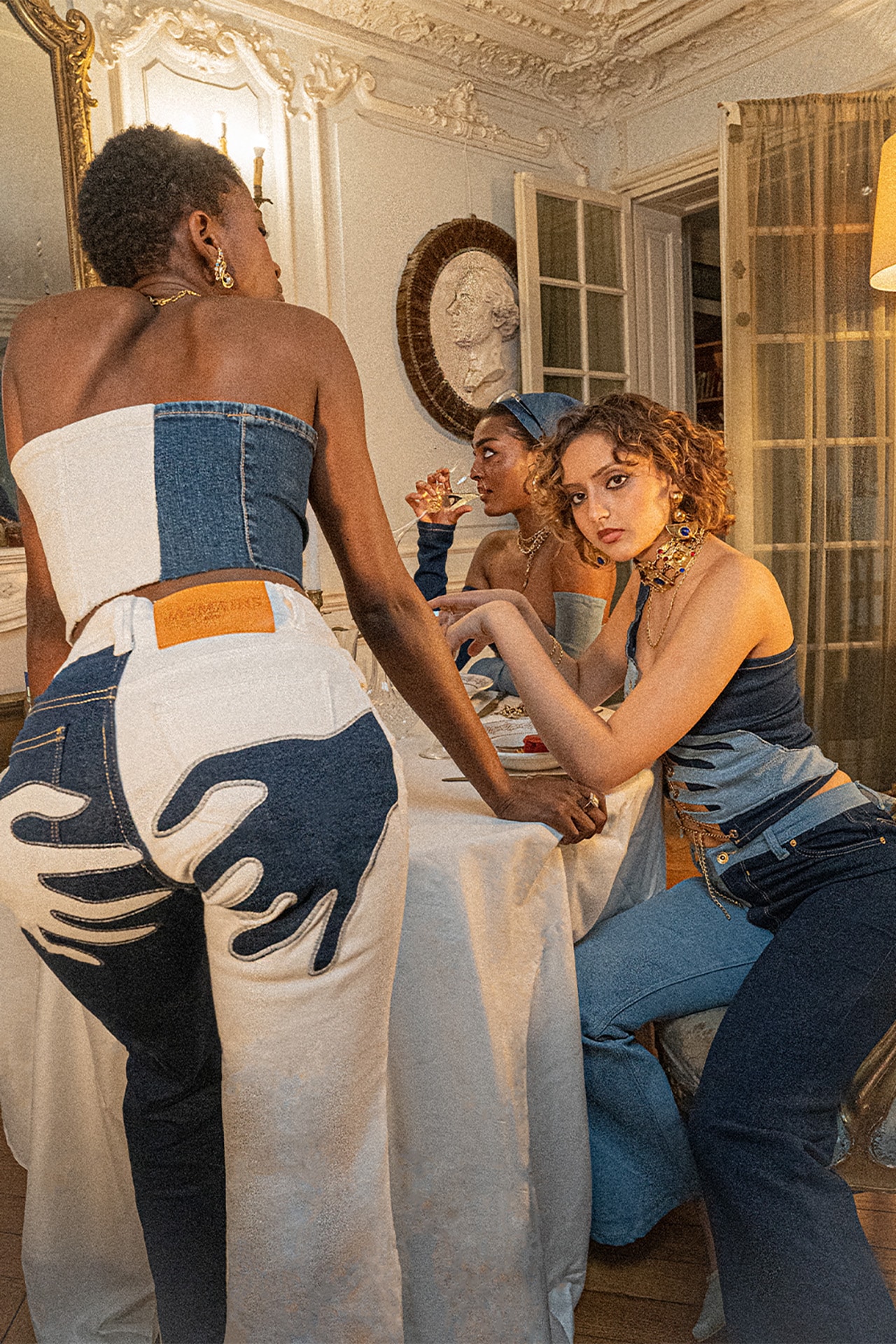 Do you believe you have overcome the heartbreak and lasting effects of the narcissistic relationship? Or do you feel as if you have a lot more internal work to channel through design?
Even though I think that I overcame the heartbreak part I still live with some traumas. So yes, I have so much more to channel through design. If I had a bigger budget and more time, I think I wouldn't stop designing and expressing what is important to me. I want my message to touch as many people as possible. That's why Jasmains slogan is "I will always have your back." I want my brand to be a reminder to women that you are worthy, you're not alone in this, you can have your back and I am behind you to make sure that you can do it!
When did you realize that you had restored your sense of self-worth? What did it feel like?
When I started designing I never felt so happy and worthy. I finally had a purpose. I was no longer waiting for my happiness to come from others. I felt safe because I was taking control of my life. It was like all my emotions disappeared and they all came back suddenly at the same time. And that's why I live for that today because it gave meaning to my life and a reason to wake up every morning.
What can fans of your work expect in the near future?
I will keep channeling emotions and life experiences into designs. I will explore more fabrics and shapes. I am also going to start creating accessories, bags and shoes. I am still looking for people that share the same vision as me to join me in this project so it can be bigger.
Are there any other aspects of your experience that you would like to share that were not discussed above?
During my childhood I was drawing all the time, it was my favorite activity. I liked to draw people. Everything looked good but when it came to hands it was the most complicated part for me. It was ruining all my drawings. And today hands are what I am drawing all the time, creating and putting everywhere. So the message here would be to never give up — things have to get worse before they get better.
This interview has been edited and condensed for clarity.
Share this article