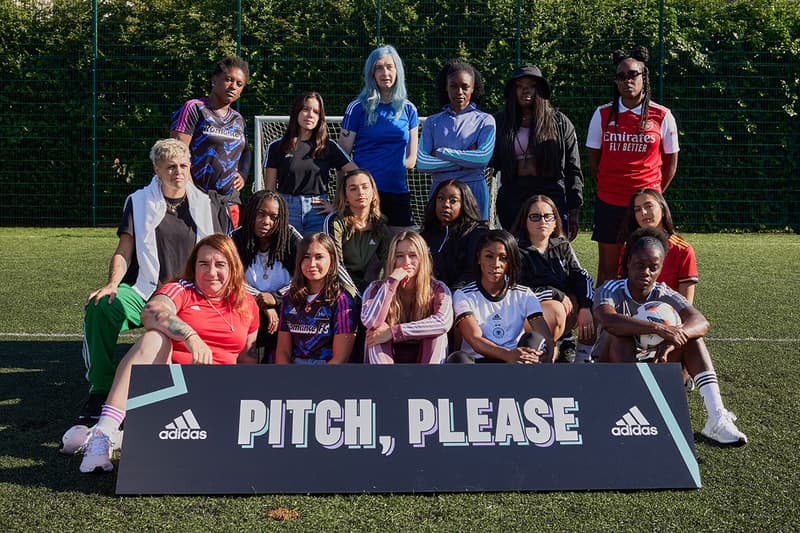 1 of 2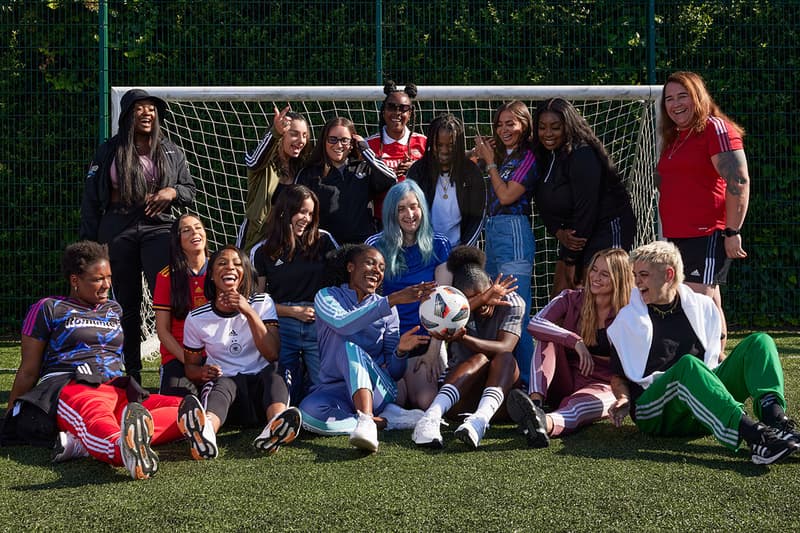 2 of 2
Culture
Adidas Wants to Provide Football Pitch Access for Female, Trans and Non-Binary Players
"Pitch, Please."
Adidas Wants to Provide Football Pitch Access for Female, Trans and Non-Binary Players
"Pitch, Please."
For female-identifying and non-binary players, one of the biggest barriers to participation within football is good access to pitch space. As a result, adidas has launched a new campaign called "Pitch, Please" which seeks to change that, providing access to adequate infrastructure through an all-new booking service.
As part of the campaign, regular access to pitch space has been secured in locations across London for the duration of the UEFA Women's Euro 2022 tournament, encouraging more female-identifying, trans and NB players to continue the sport. According to a report carried out by Women In Sport in March 2022, 59% of teenage girls who used to be interested in the sport drop out due to inadequate opportunities and facilities. Furthering that, research undertaken by adidas' Breaking Barriers Academy suggests that players in male-dominated sports tend to experience unequal treatment in regards to facilities and access, with some clubs offering only communal changing spaces that not everyone is comfortable in.
"Growing up, having a safe and accessible space to play football was so important, and without that I wouldn't be where I am today," says Everton and England player Toni Duggan in a press release. "I understand first-hand the value this can have and I know it will really benefit the community."
The campaign seeks to address that disparity by providing access for players of all levels of experience, with players able to request a session through a WhatsApp booking service. Space will be available at Haggerston school on the weekends with further access due to be available through adidas' partner Fulham FC. In total, adidas will offer over 100 hours of play-time across the duration of the Euro tournament.
"Throughout UEFA Women's EURO 2022, thousands of women, girls, and non-binary people will be watching their heroes and will be inspired to play, but the significant lack of pitch access is a huge barrier in making this a reality. This is a real challenge, and one we must collectively combat to make sure a generational opportunity to welcome women, girls and non-binary people into the sport is not lost, adds Kathryn Swarbrick, General Manager & SVP for adidas Northern Europe.
More information about the WhatsApp booking service can be found on the adidas website. In other football-related news, have a read of what England women's player Beth Mead had to say about the Lionesses' first Euro game.
Share this article