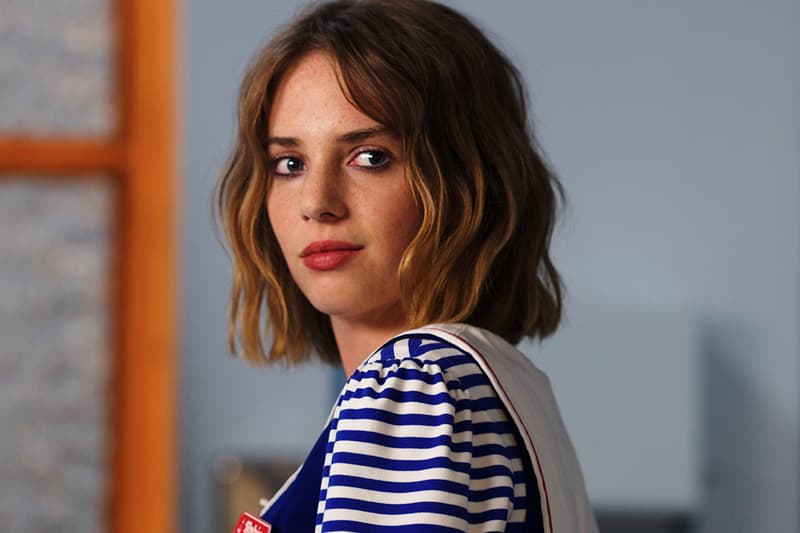 Entertainment
'Stranger Things' Star Maya Hawke Says She Wouldn't Exist Without Roe v. Wade
"Both of my parents' lives would've been totally derailed if [my mom] hadn't had access to safe and legal health care."
'Stranger Things' Star Maya Hawke Says She Wouldn't Exist Without Roe v. Wade
"Both of my parents' lives would've been totally derailed if [my mom] hadn't had access to safe and legal health care."
Maya Hawke, aka Robin Buckley from Stranger Things, recently appeared on an episode of the Tonight Show Starring Jimmy Fallon, talking about the recent Supreme Court ruling that saw Roe v. Wade overturned. Opening up about a conversation she had with her mother Uma Thurman regarding the decision, Hawke explained that without the law it's likely she wouldn't exist.
The law, which effectively makes it possible for states to ban abortions earlier than 12 weeks, sparked debate across the U.S. and beyond, and has seen a number of actors and musicians speak out about the decision and its effects. "We just got into talking about the Supreme Court ruling, and this essay that my mom wrote a couple months ago when they were putting these further restrictions on abortion access, preceding this whole thing," Hawke tells Fallon.
"My mom wrote this really beautiful essay about her abortion that she got when she was really young and about how if she hadn't had it, she wouldn't have become the person that she had become and I wouldn't exist. Both of my parents' lives would've been totally derailed if she hadn't had access to safe and legal health care, fundamental health care. Wealthy people will always be able to get abortions but so many people, because of this ruling, will not only not be able to pursue their dreams, but actually lose their lives and be unsafe."
Thurman wrote an op-ed detailing her experience in The Washington Post, explaining that "The abortion I had as a teenager was the hardest decision of my life, one that caused me anguish then and that saddens me even now, but it was the path to the life full of joy and love that I have experienced. Choosing not to keep that early pregnancy allowed me to grow up and become the mother I wanted and needed to be."
Watch the interview in full below and while you're here, have a read of Hypebae's guide to abortion access.
Share this article