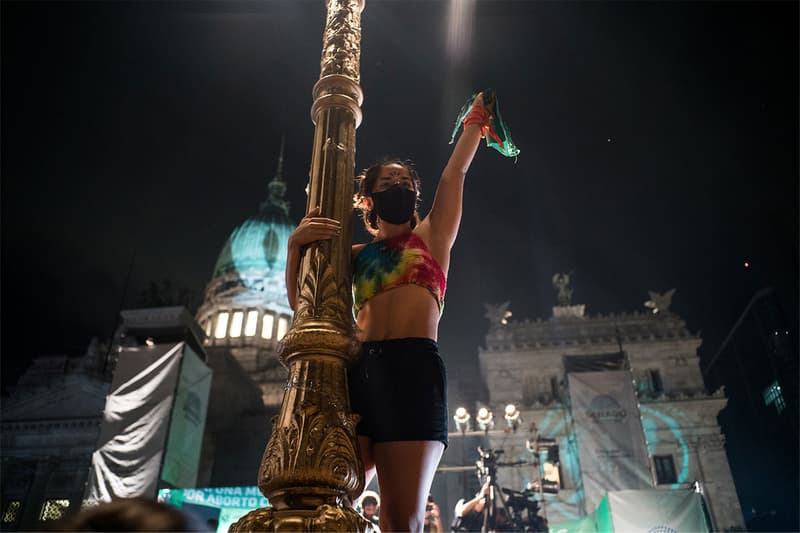 Your Guide to Abortion Access
What to do in a post-Roe v. Wade country.
Now that the Supreme Court has officially overturned Roe v. Wade stripping anyone who has a uterus of the constitutional right to abortion across the United States, many of us are asking — what do we do?
It's important to have a plan in place should you find yourself navigating an unwanted pregnancy. It goes without saying that this is nothing to be ashamed or embarrassed of as even the most effective contraceptives fail. No one should be forced to be pregnant. Often times, those wanting to end a pregnancy may find themselves on a waitlist, or worse, speaking with an anti-abortion organization posing as a clinic. As information becomes murkier, we've compiled a list, to be frequently updated, of resources to help those seeking abortions.
Continue scrolling to learn more.
Where To Get An Abortion
This database can help you find the best abortion provider in your area as it has access to hundreds of trusted and verified abortion providers in the United States. While Google sometimes provides anti-abortion organizations, Abortion Finder only shows actual abortion providers, along with the relevant abortion laws in that state. Living in a state with heavy restrictions? The online resource finds the nearest clinic that can help – one "doesn't require a waiting period and will provide an abortion after six weeks."
Plan C maintains a large database of verified abortion pill providers, including both telehealth services that provide support through the abortion process and online pharmacies that will mail you the pills with no additional support.
Where to Donate
Planned Parenthood is one of the long-standing beacons and providers of reproductive health, providing those who need vital medical care services, from abortions to pap smears and STD testing.
Founded in 1969 before Roe v. Wade was instituted, NARAL Pro-Choice America focuses on lobbying and political advocacy for reproductive autonomy, making ground in effective legislation that effects our bodies.
Read Wired's guide for insight into legal support as well as trauma-informed resources.
Share this article