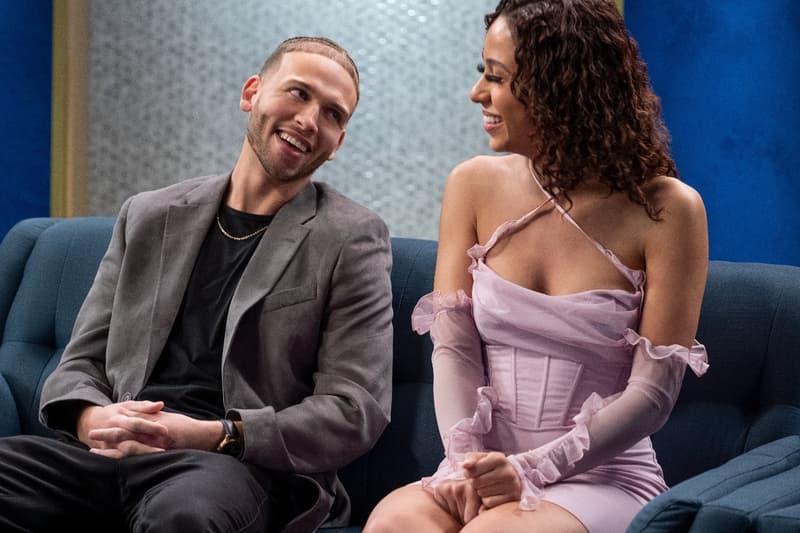 Film & TV
Season 2 of Netflix's 'The Ultimatum' Will Be Premiering Soon
Here's everything you need to know about the upcoming season.
Season 2 of Netflix's 'The Ultimatum' Will Be Premiering Soon
Here's everything you need to know about the upcoming season.
The second season of Netflix's The Ultimatum is coming soon with an LGBTQ+ cast made up of mostly of women.
"We've already filmed Season 2. We're in edit on Season 2 right now," Chris Coelen, executive producer and CEO of Kinetic Content, told Variety. "It's really exciting. I am deep, deep into post [production] on the show now, and it's great."
The Ultimatum follows "six different couples, on the verge of marriage," according to the official synopsis. "One partner is ready to get married, the other isn't quite as sure. An ultimatum is issued — and in just over eight weeks, they must commit to marriage, or move on. In the meantime, each will choose a new potential partner from one of the other couples, in a life-changing opportunity to get a glimpse of two different possible futures."
Coelen explained that inclusivity was important for the upcoming season's plot. "To me, the opportunity to tell lots of stories from lots of different people is really exciting and it's less so about the particular format that we tell those stories in and more about the fact that we're telling those stories," he told the outlet.
Stay tuned for more news on Season 2 of The Ultimatum.
---
Share this article