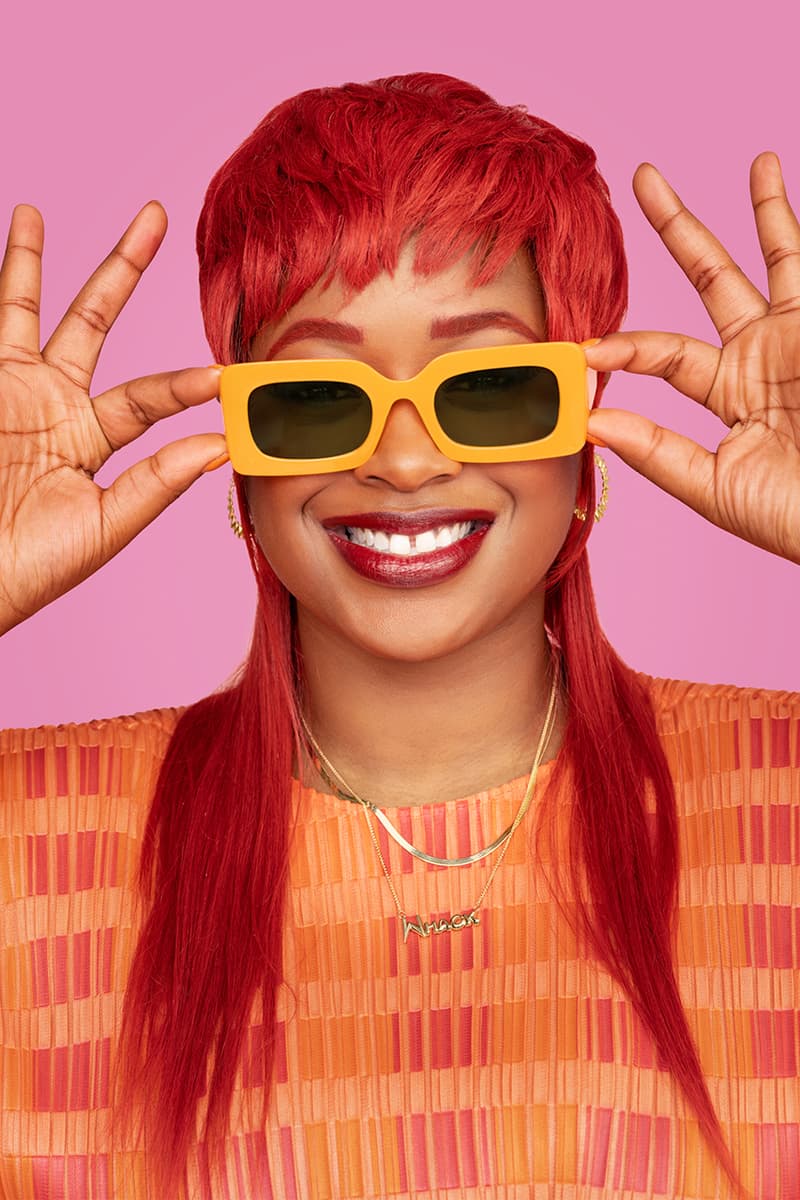 Rapper Tierra Whack Drops Jewelry Collection With Banter by Piercing Pagoda
Embracing authentic self-expression.
Fashion
Rapper Tierra Whack Drops Jewelry Collection With Banter by Piercing Pagoda
Embracing authentic self-expression.
Philly-born rapper Tierra Whack has made a name for herself, not just because of her slick lyrics, but her one-of-a-kind sense of style. Known for her love of bright colors and patterns, the musician is Banter by Piercing Pagoda's first ever Creative Director, presenting a collection of jewelry made for authentic self-expression.
The collaboration highlights the brand's dedication to creating and empowering an inclusive community, encouraging whole-hearted uniqueness. Never one to shy away from being herself, Whack's designs are crafted to amplify the wearer's personality. Using her limitless creativity, Whack's range has been made in conjunction with designer Malyia McNaughton, a member of the Black in Jewelry Coalition.
"I'm excited to be the first-ever Creative Director for Banter by Piercing Pagoda and give a unique spin on what jewelry means to me," shares Tierra Whack. "My fans have always been a great source of inspiration. Like me, they're all about celebrating creativity. I'm thrilled to now turn my attention toward creating jewelry that brings all our shared passions to life. I can't think of a stronger partner to do that with than Banter, who helps people express their own unique style every day."
Officially launching on July 14, the collection includes eye-catching starburst earrings, a nail-inspired bracelet, alongside a statement-making necklace featuring the rapper's last name in a bold font. Elsewhere, angel wings and musical notes make delicate charms, perfect for pendants or accessories for the wrist. Tierra Whack and Banter by Piercing Pagoda's Collection is available on the brand's website.
Hypebae spoke to Tierra in anticipation of the collection's release. Continue scrolling to hear more about how the artist cultivated her own style and how others can lean into being their true selves.
Why does Banter by Piercing Pagoda resonate with you?
Growing up, I would always stop by Piercing Pagoda in the malls, so I have many personal memories and experiences with the brand. It really is a dream come true that we meshed so well. The team really gave me the floor to do whatever I wanted and they supported whatever vision I had.
Could you talk a bit about what inspired the designs behind your pieces, especially as a creative in the music industry?
With anything I create, it has to be true to who I am. There are pieces that I would wear, so I was definitely being a bit selfish as a huge fan of the brand. It was just like being a kid in the candy shop, I was just doing whatever I wanted to. Whatever I saw in my head, we just brought it to life. My preference is to keep it minimal, while still having elements that pop. For Black women, jewelry can take on its own life. It's an accessory, but it's almost as important as the outfit.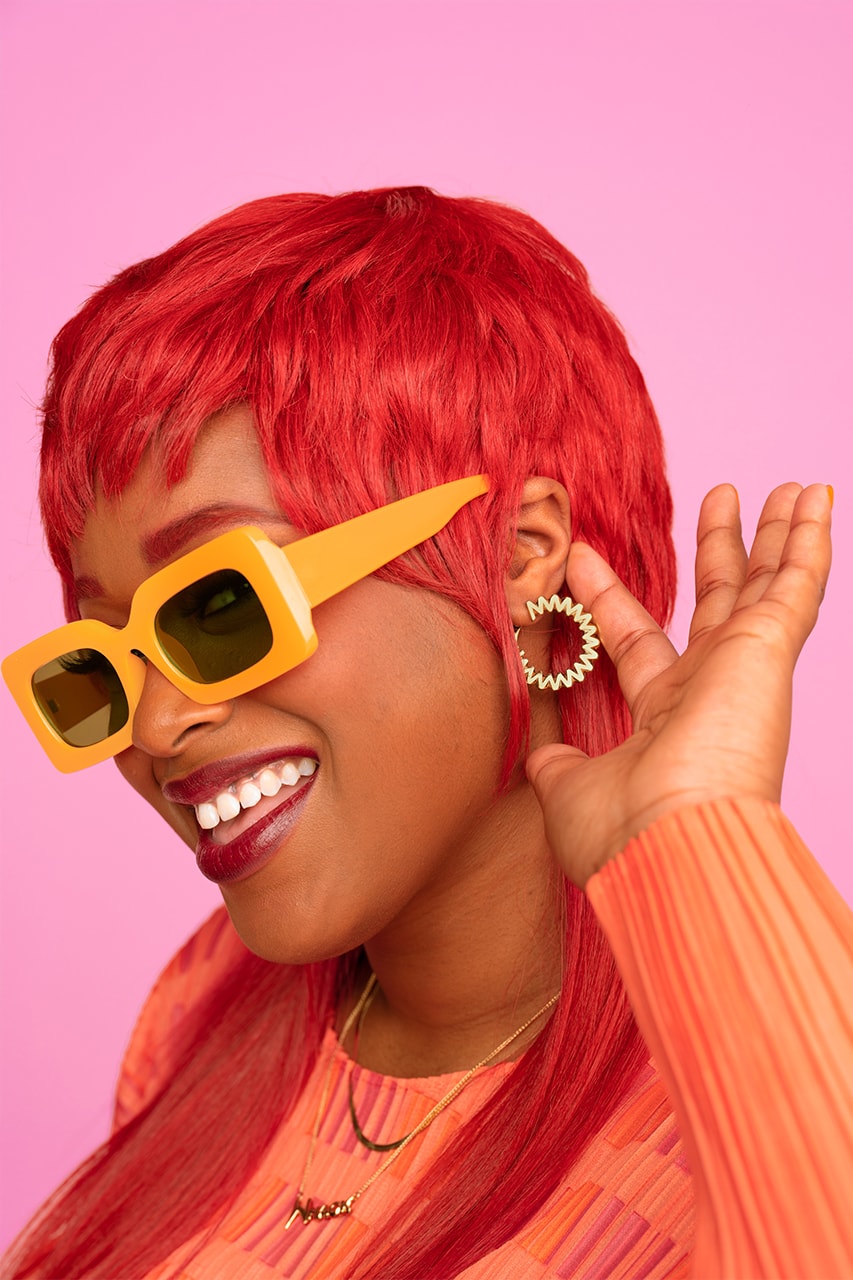 What did it mean for you to work with the Black Jewelry Coalition?
Prior to my partnership with Banter by Piercing Pagoda,  I wasn't aware of the coalition. My team shared several designers with me and I made sure to do my homework and research all of these talented people. Being able to support Black women is extremely important to me, especially with such a big platform.
What advice would you have for anyone who may currently be in an unsafe or stifling environment that is struggling to find their own style?
My mom was definitely instrumental for me. As I got older and she allowed me to dress myself, her only rule was to be comfortable. She gave me a lot of freedom to express myself through fashion. I would try a lot of different things, like wearing really bright colors or mix-matched shoes and a bunch of jewelry.
Growing up, when it came to fashion, I looked up to OutKast, Andre 3000 and Big Boy. I feel like Kelis doesn't get enough credit. Her style has always been fly, she's always had bright colors, patterns and different designs. There's also Tracy Ellis Ross, Erykah Badu, Busta Rhymes and Missy Elliot, as well — just people who are in the left field.
Experimenting helps instill self-confidence if you're uncomfortable. If you don't believe in yourself, then how can you expect other people to? I've definitely gotten strange, backhanded compliments, but I feel like I would spend hours picking out an outfit and once I stepped outside, I just walked with my head high, then people just started to respect it. What's the worst thing that somebody can really say about you? Another person's opinion of what you're wearing shouldn't matter because they're not wearing it. If I want to wear really bright colors and beads, then that's what I'm going to do. That's my decision, my freedom. It definitely takes time to become confident in your own voice and your own style, but I think once you realize it's only you living your life, then you don't care about it anymore.
---
Share this article