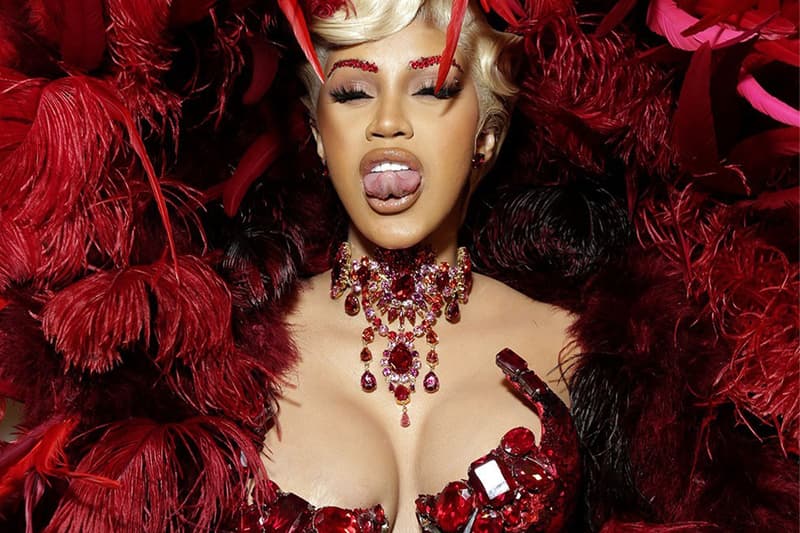 Sex & Dating
Cardi B Drags Biphobic Twitter User for Questioning Her Sexuality
Mind you, it's Bi Visibility Week.
Cardi B Drags Biphobic Twitter User for Questioning Her Sexuality
Mind you, it's Bi Visibility Week.
Cardi B has never shied away from speaking her truth and this week, she has a word for biphobic people on social media questioning her sexuality.
Earlier this week, a Twitter page with the word "unproblematic" in its display name shared four celebrities who came out as bisexual but never openly dated the same sex. Cardi B, who has been open about her sexuality was on the list along with the likes of Lady Gaga, Billie Eilish and of course, Harry Styles — who's currently getting dragged for queer baiting.
Celebrities that came out as bisexual but never dated someone of the same gender. pic.twitter.com/StJO77b5g0

— Liam | Unproblematic (@Thelightiscumin) September 19, 2022
The Bronx rapper, on the other hand, shut that sh-t down with one sentence. We'll let you gather the full effect below:
I ate bitches out before you was born …..Sorry I don't have razr phone pics to prove it to you ?? https://t.co/S9mm4yesDU

— Cardi B (@iamcardib) September 19, 2022
It points to an important conversation within the queer community — and outside of it — that needs to be discussed.
Bisexuality is a form of attraction to people on both sides of the gender binary, women and men. In many western societies, monogamy is the more common relationship style which means that many bisexual individuals have a romantic partner of one sole sex. This does not, however, mean that their attraction to the other sex is invalid. And it's time people let that narrative rest.
Love is love. If you identify as queer but are in an opposite-sex relationship, your love is still valid. And it's no one's business to either confirm or reject who you are.
---
Share this article