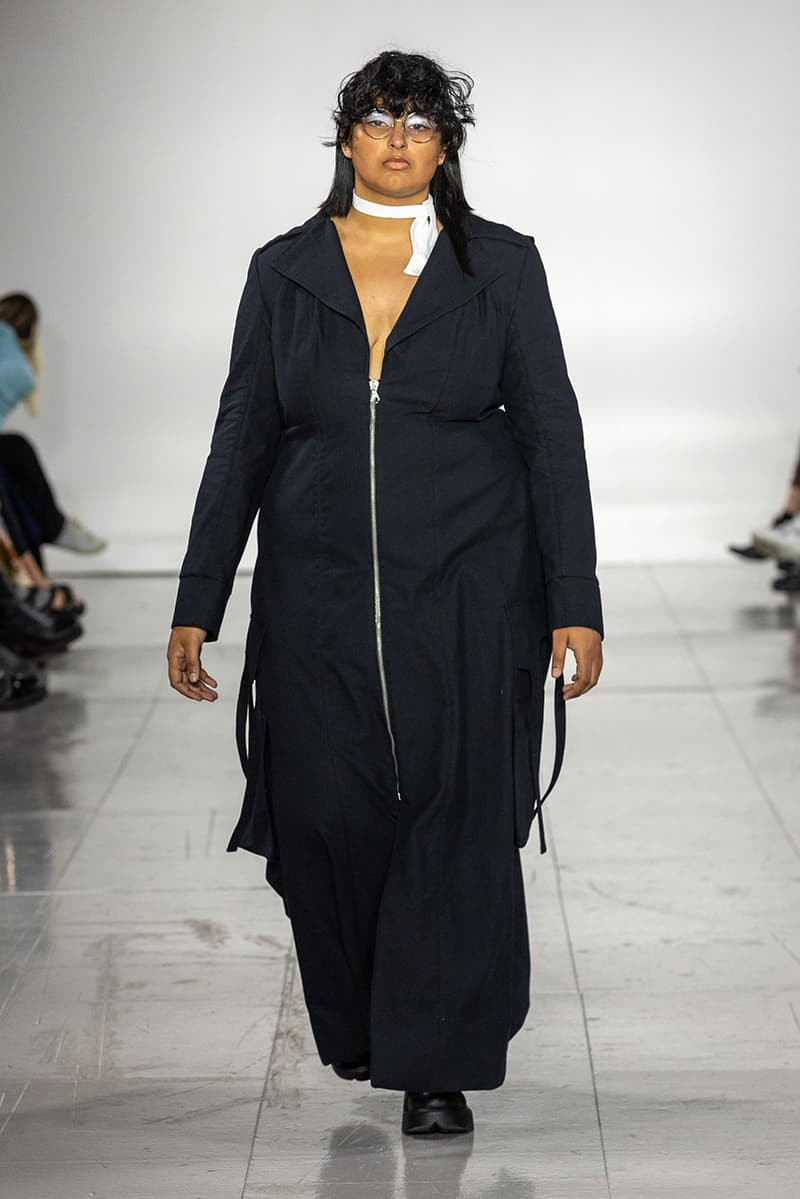 1 of 30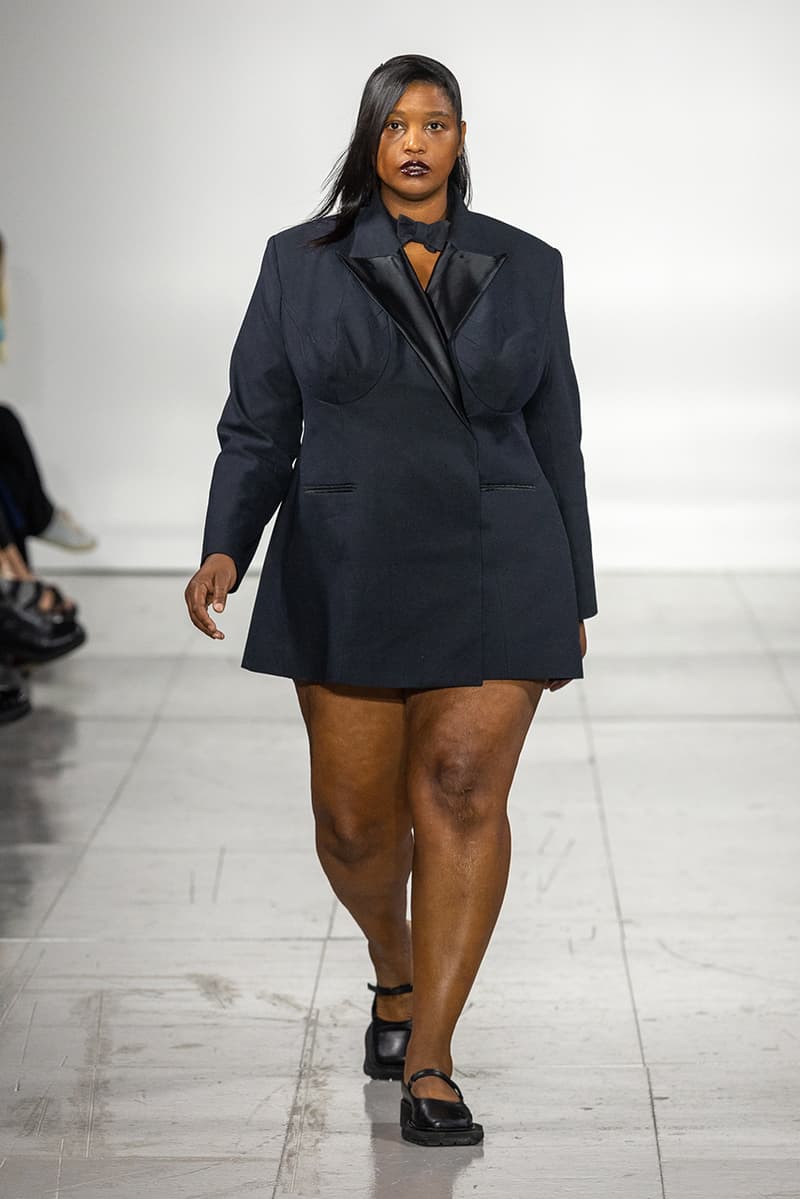 2 of 30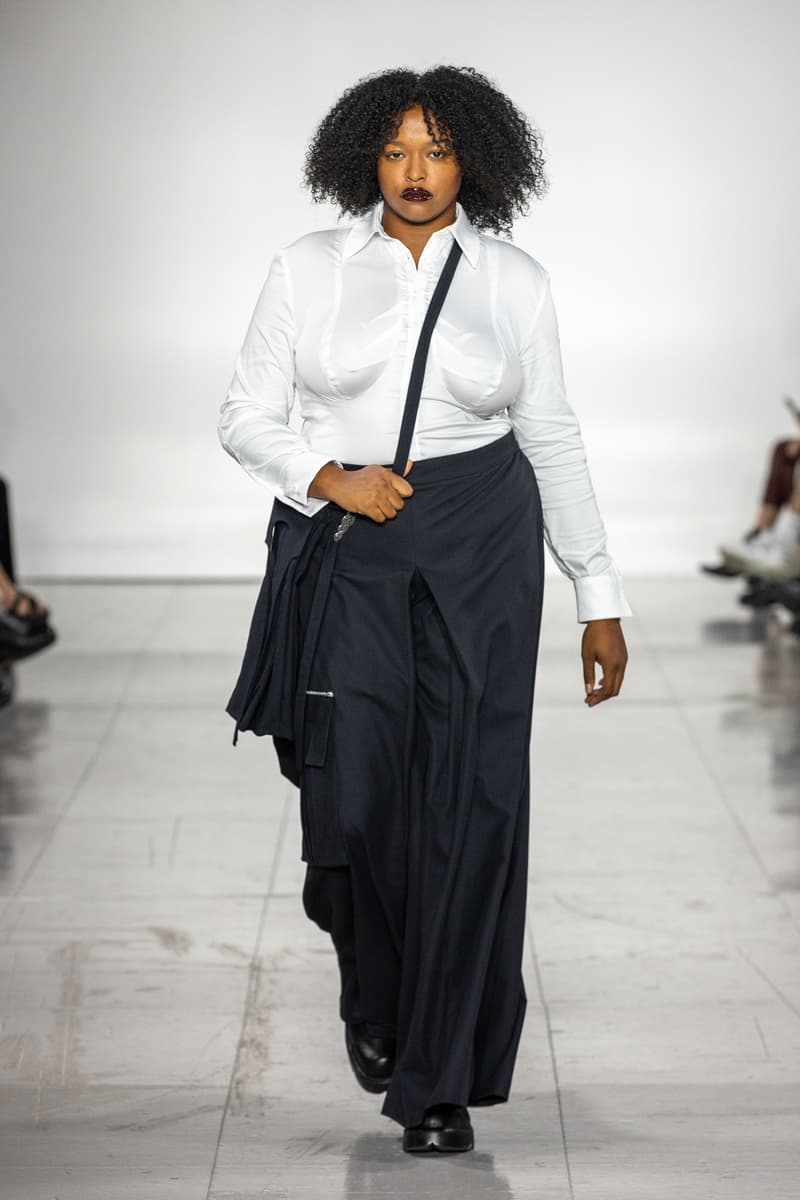 3 of 30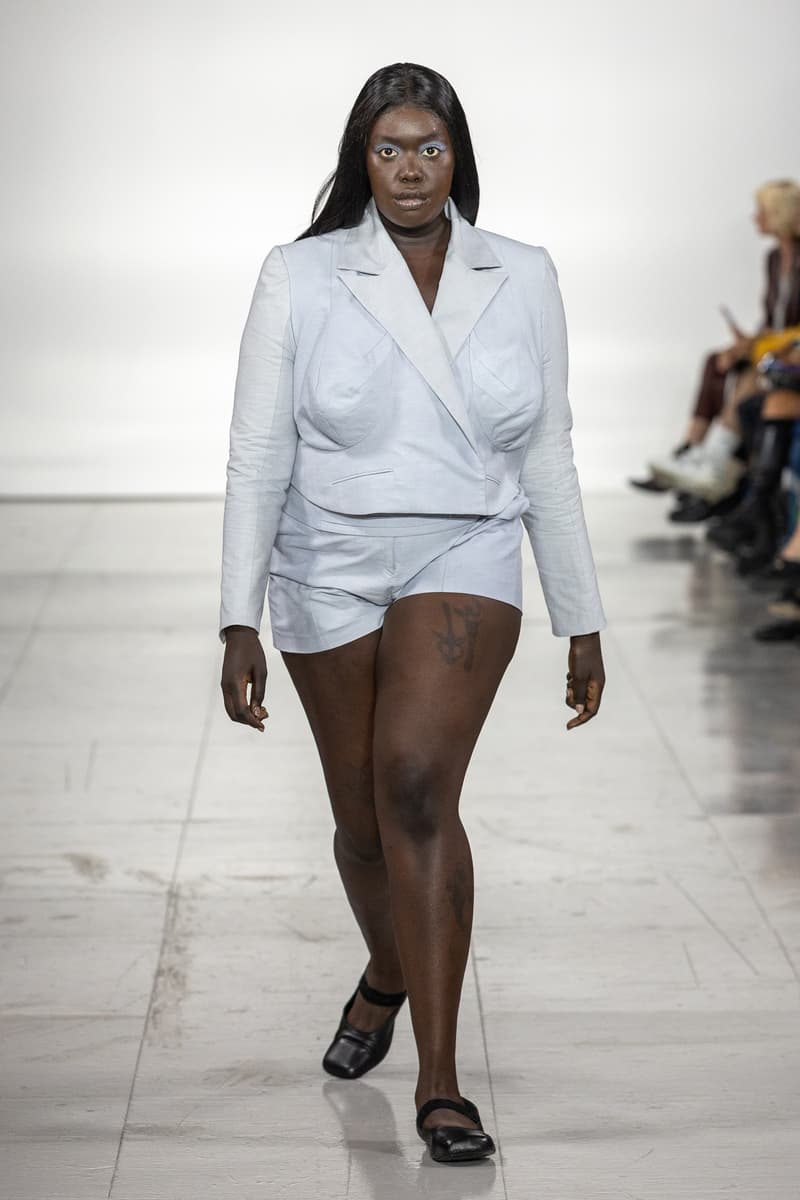 4 of 30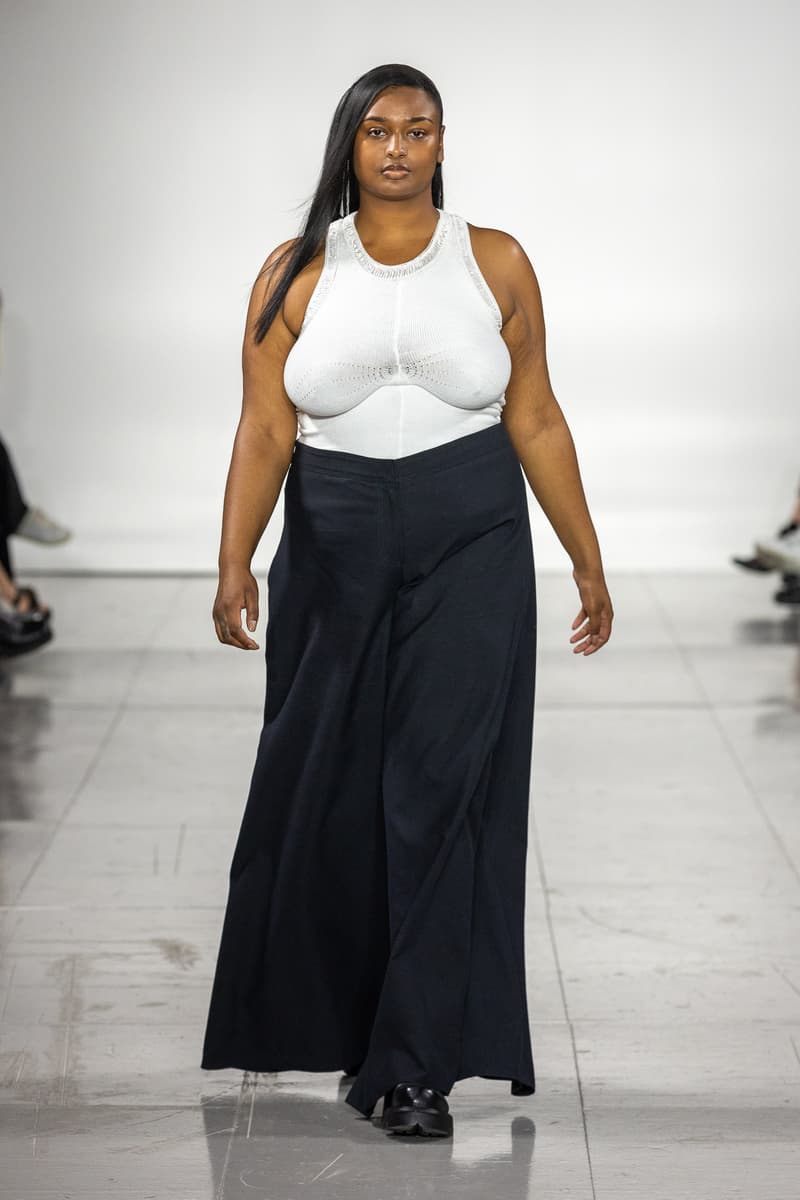 5 of 30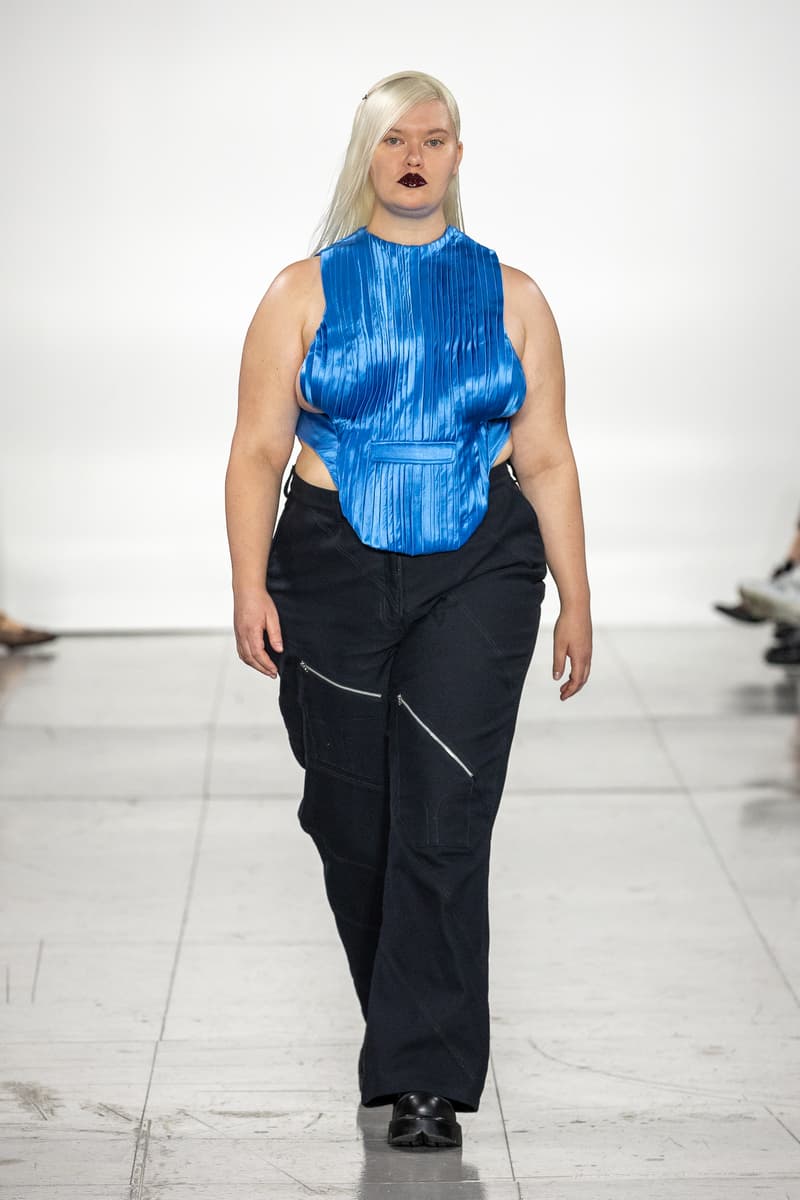 6 of 30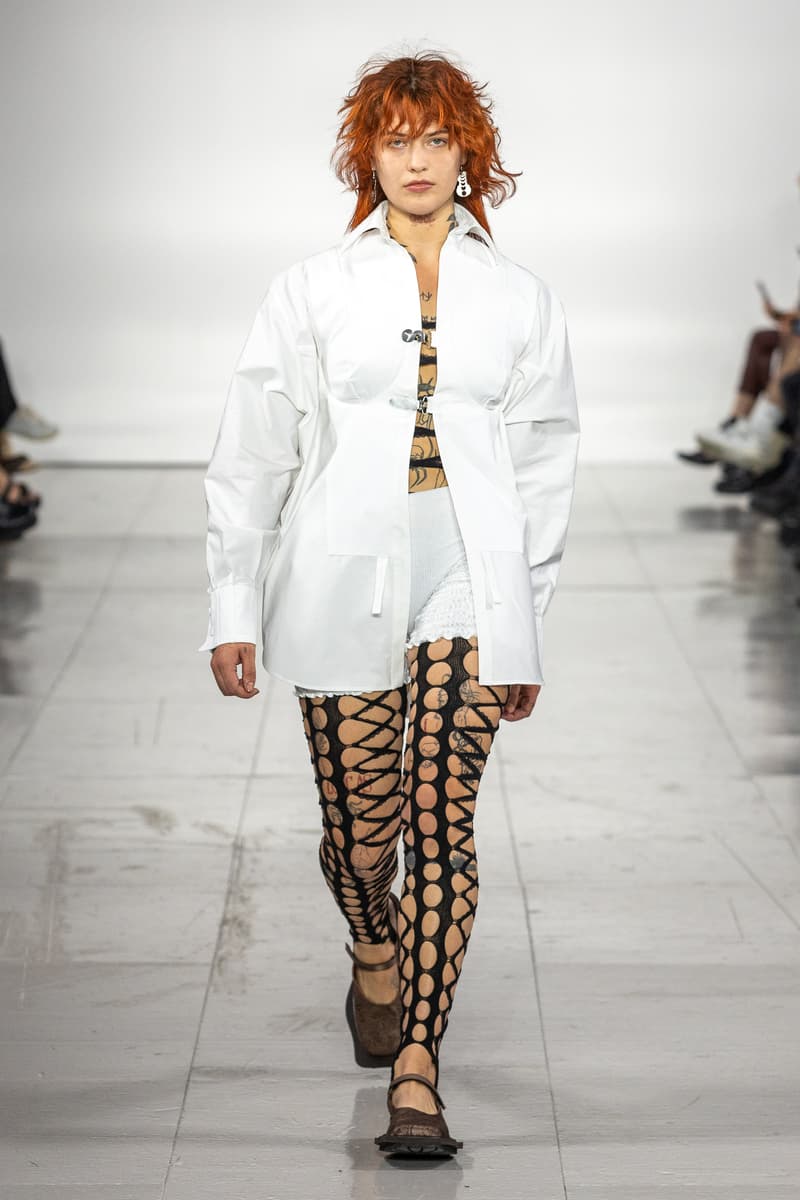 7 of 30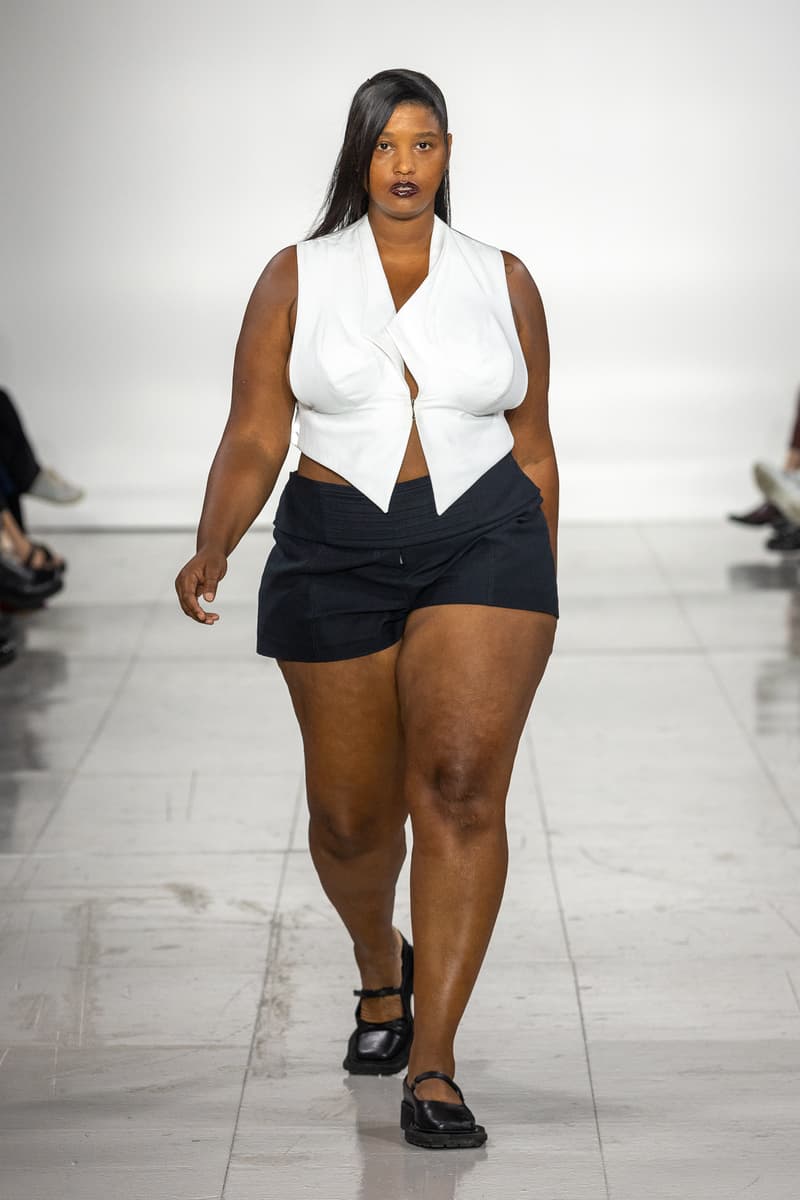 8 of 30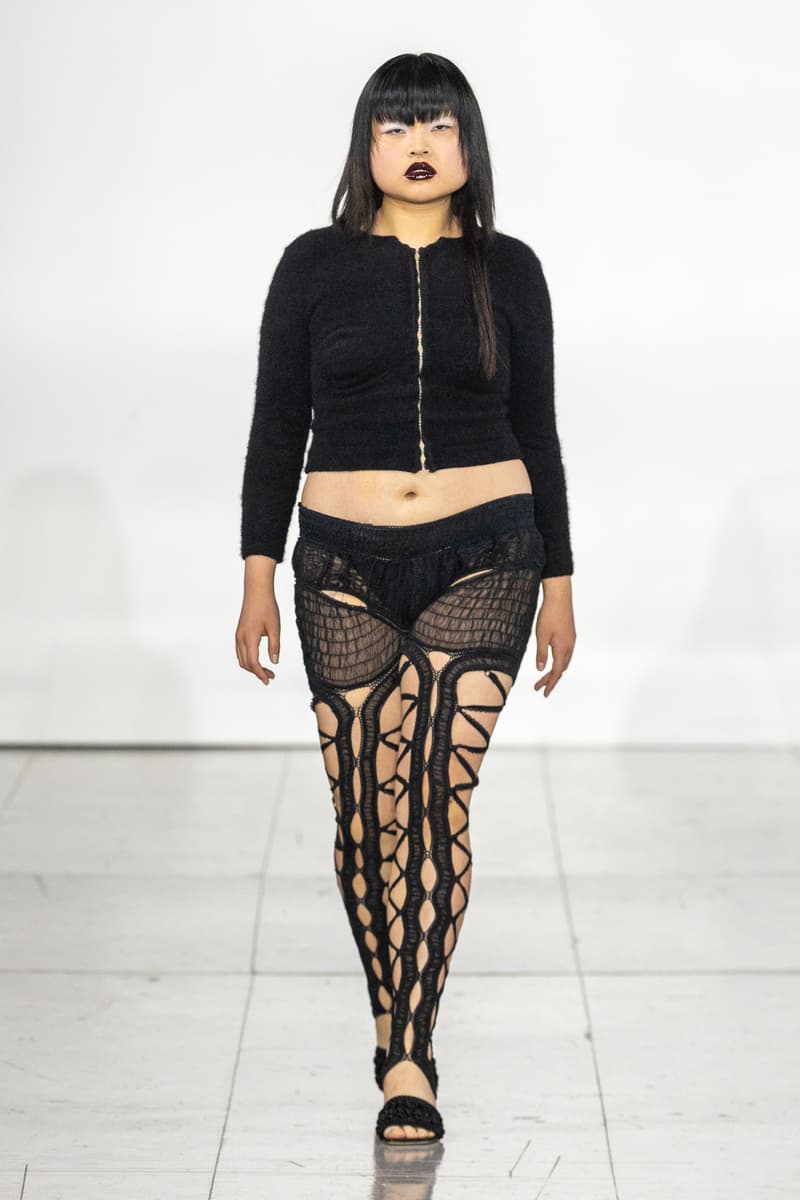 9 of 30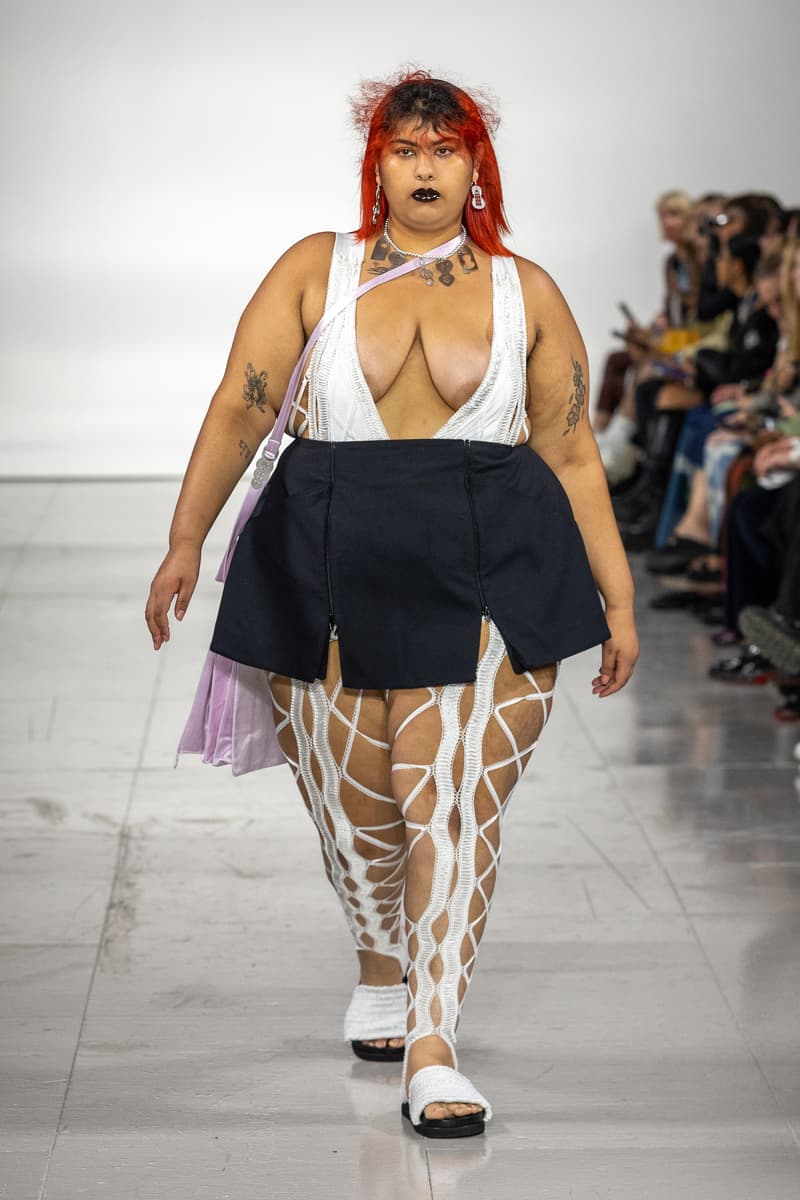 10 of 30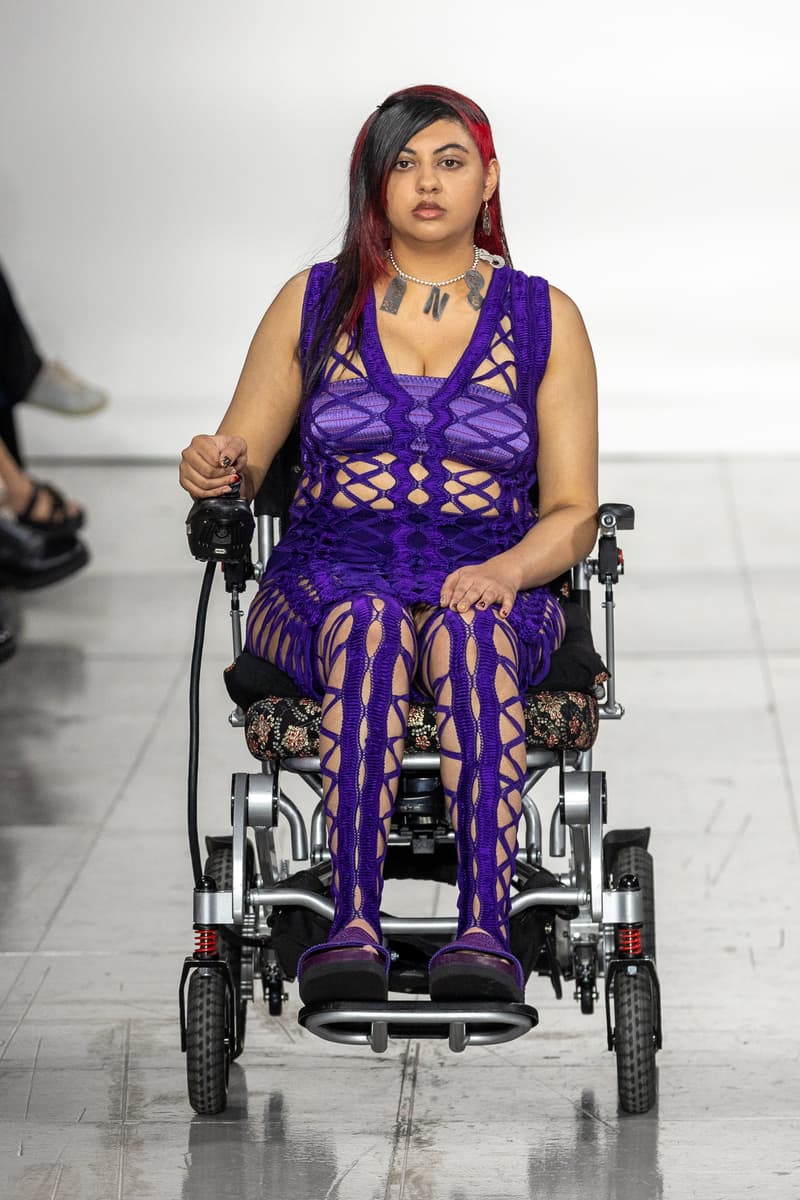 11 of 30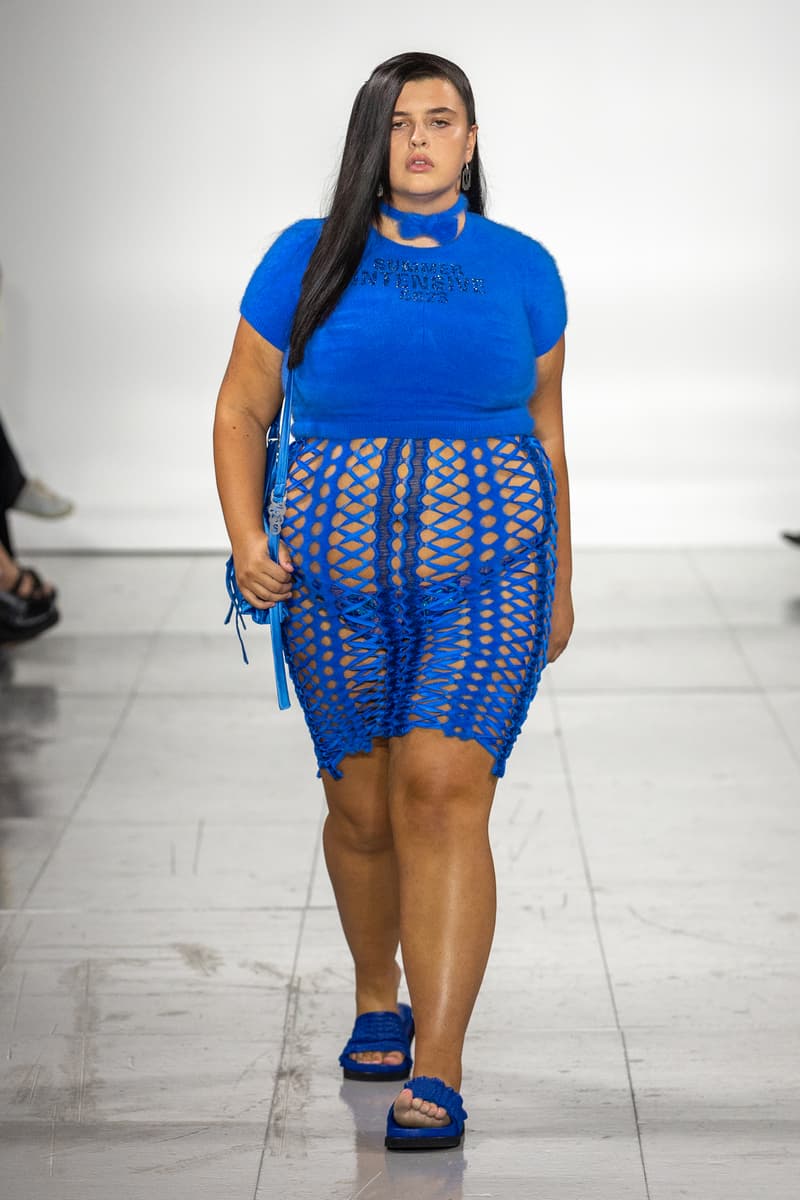 12 of 30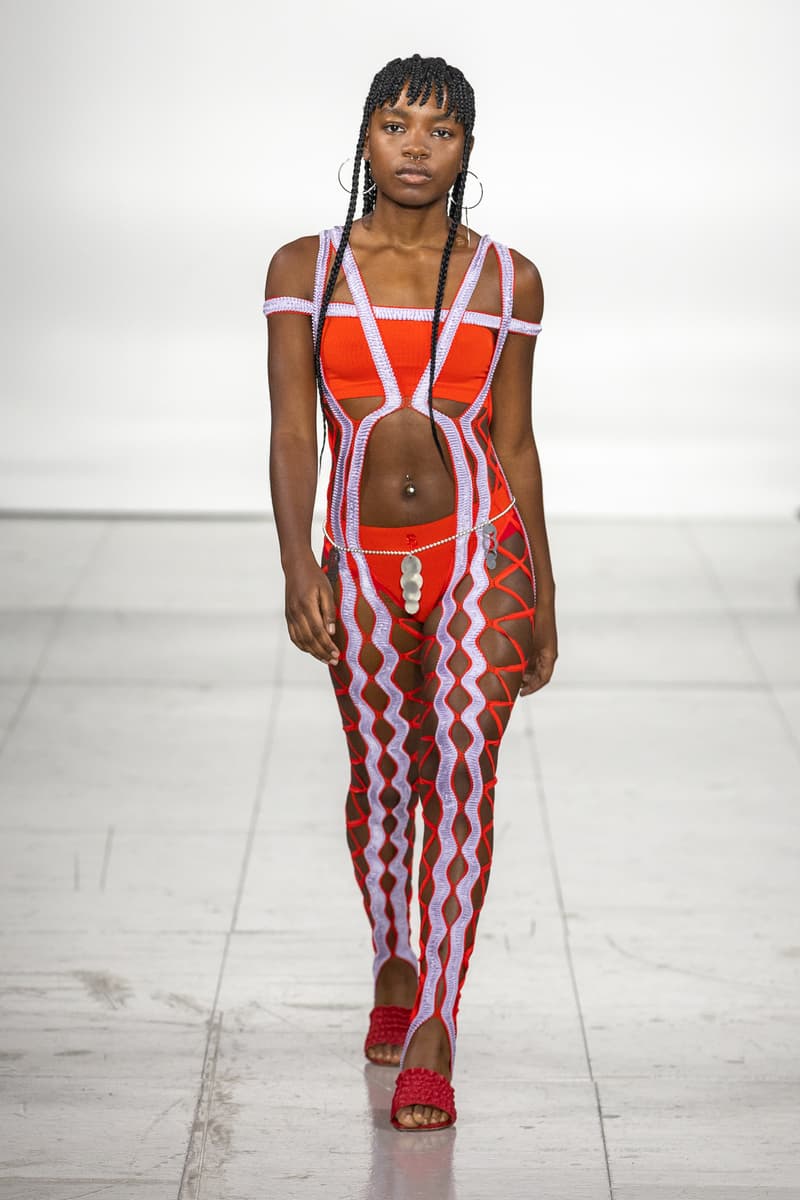 13 of 30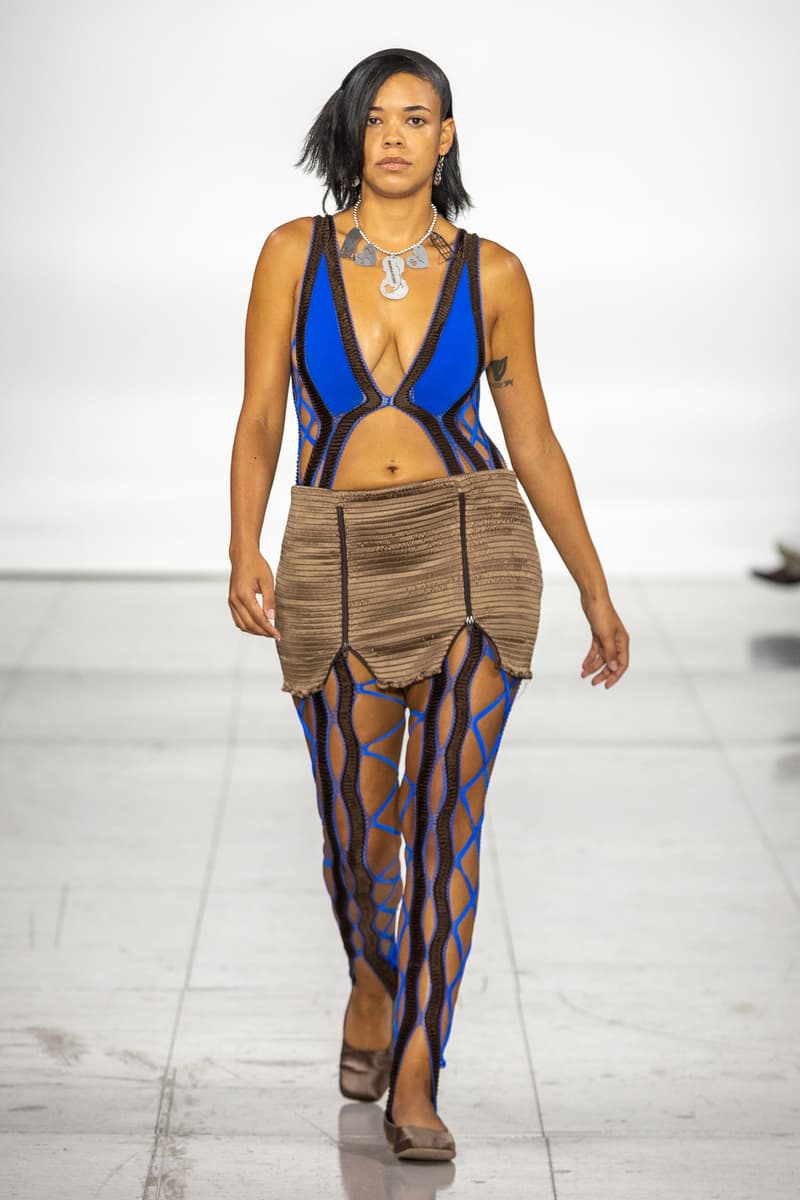 14 of 30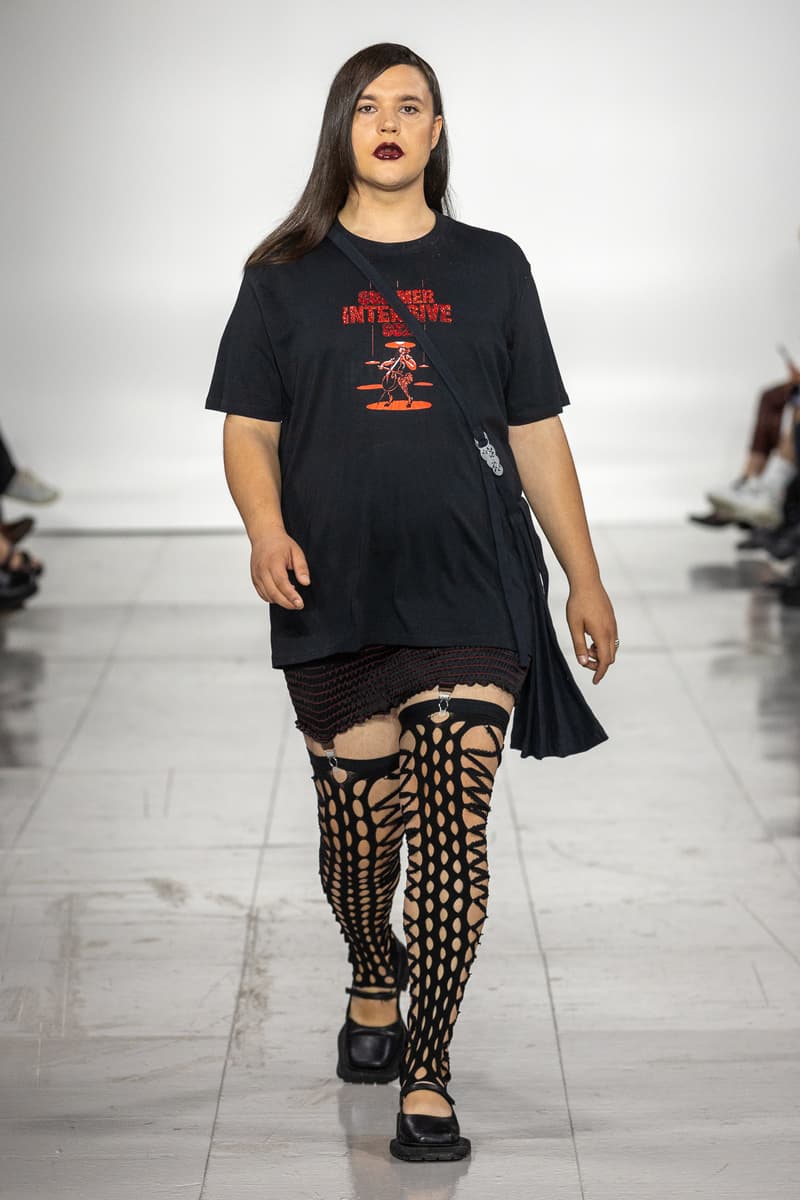 15 of 30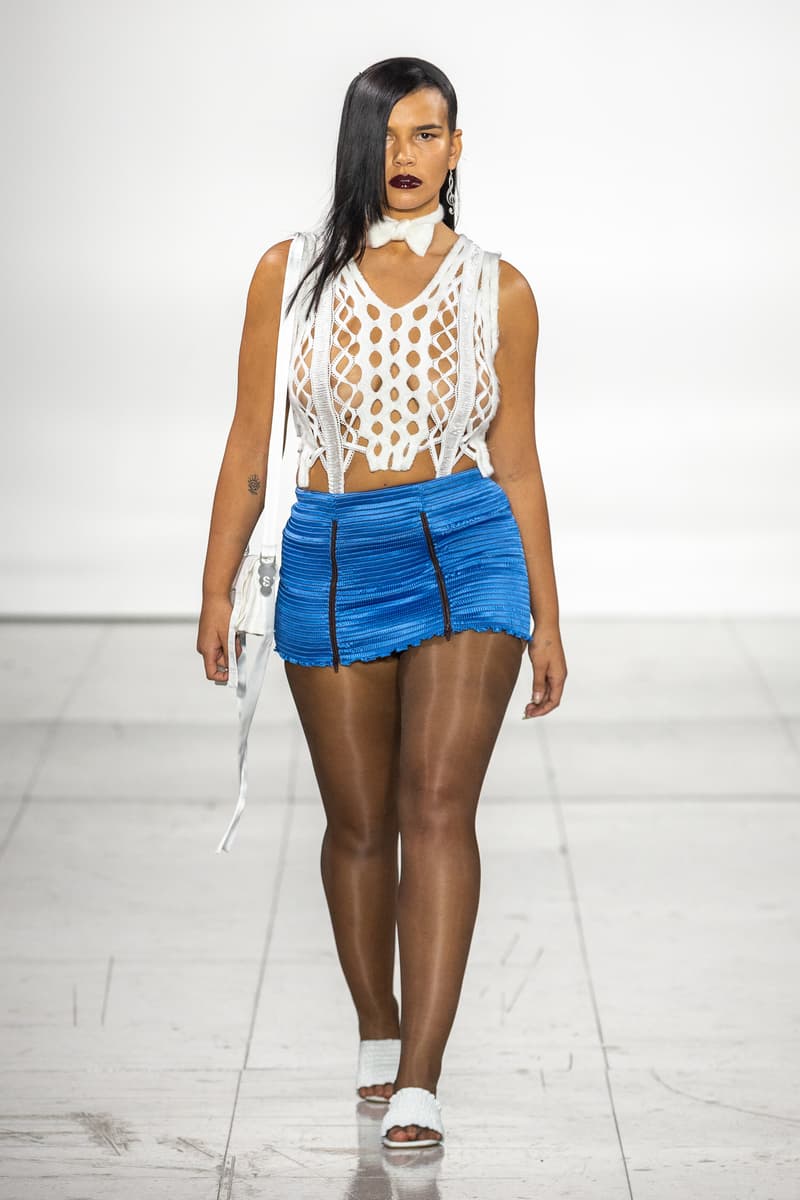 16 of 30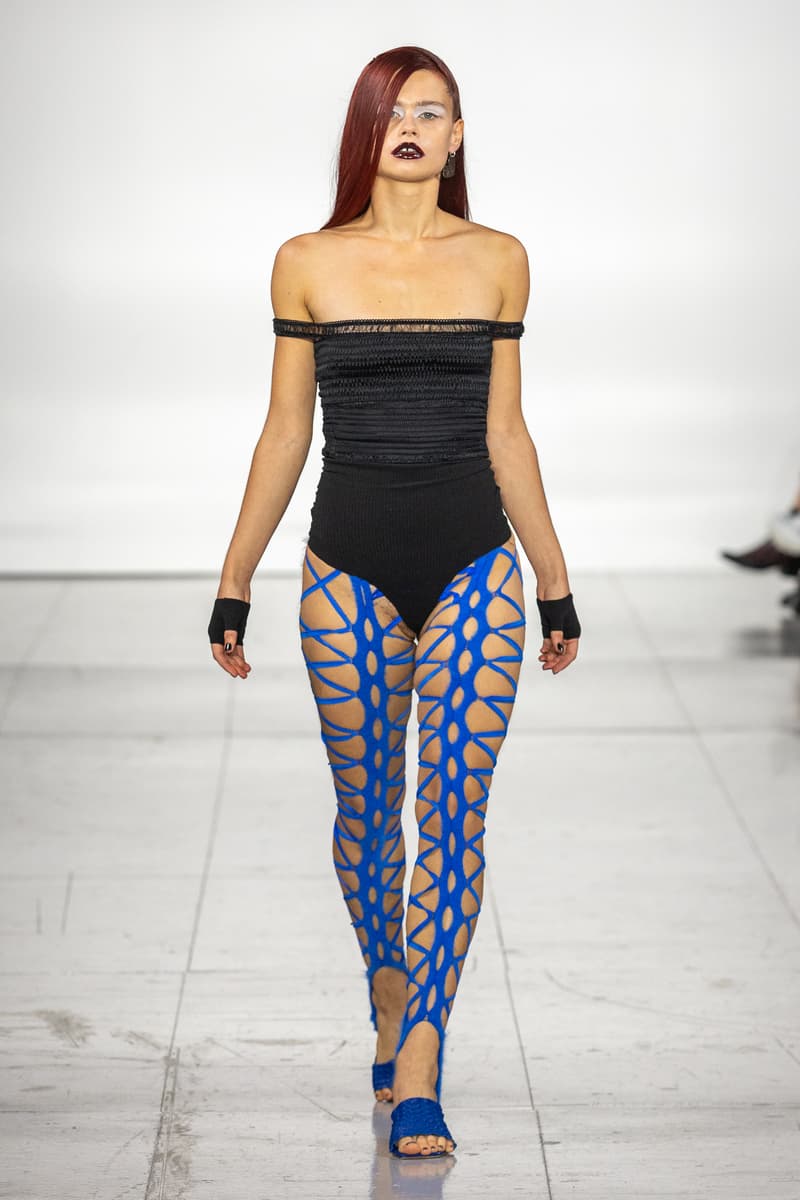 17 of 30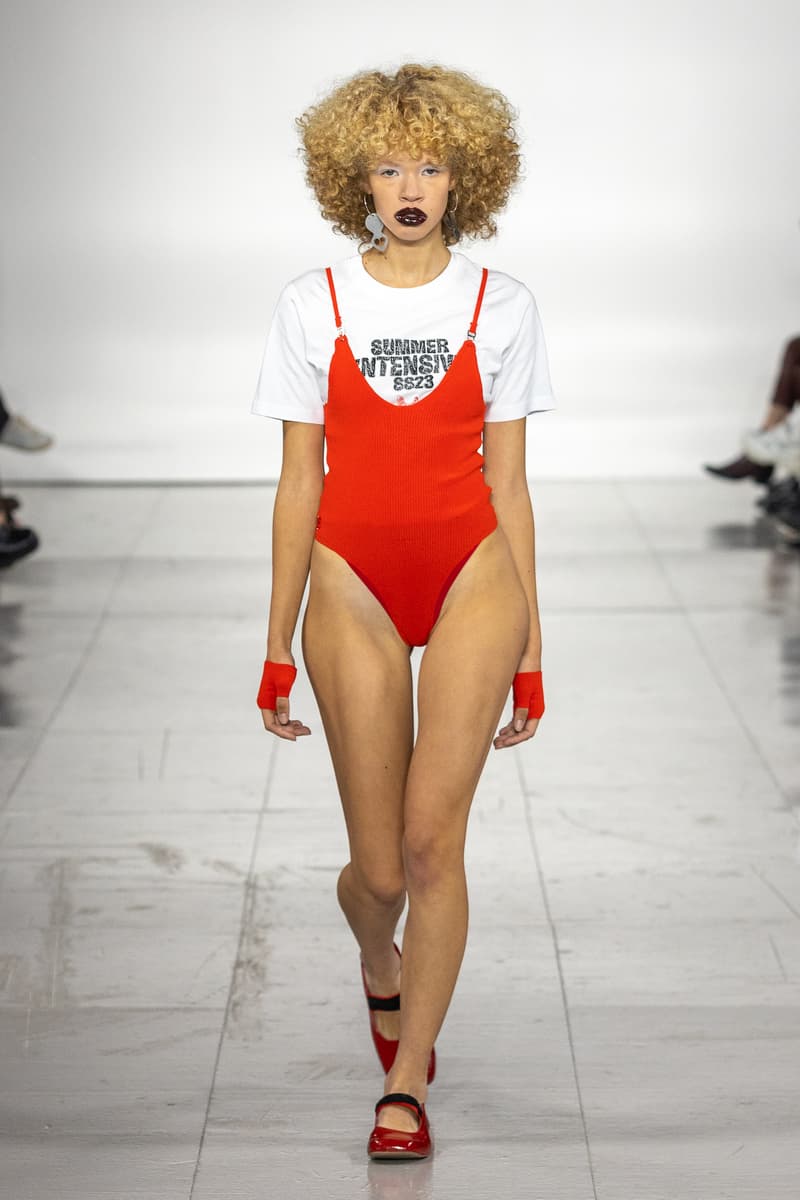 18 of 30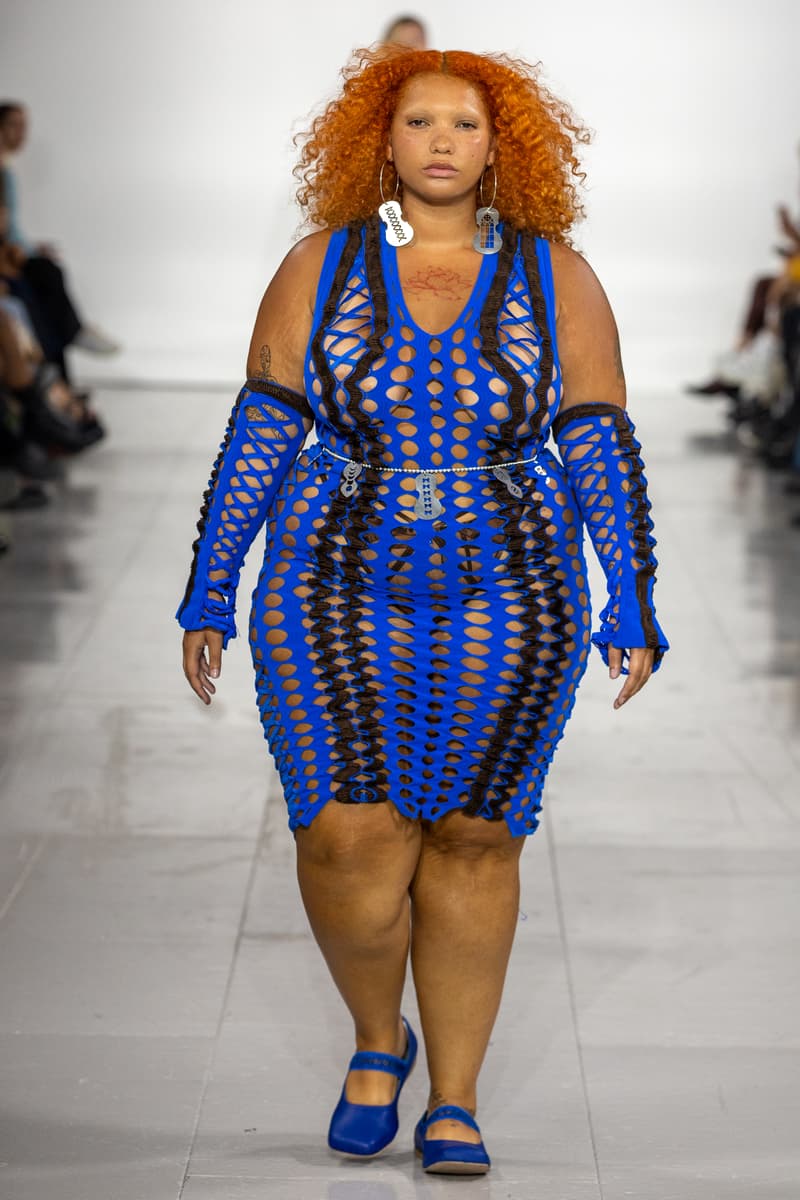 19 of 30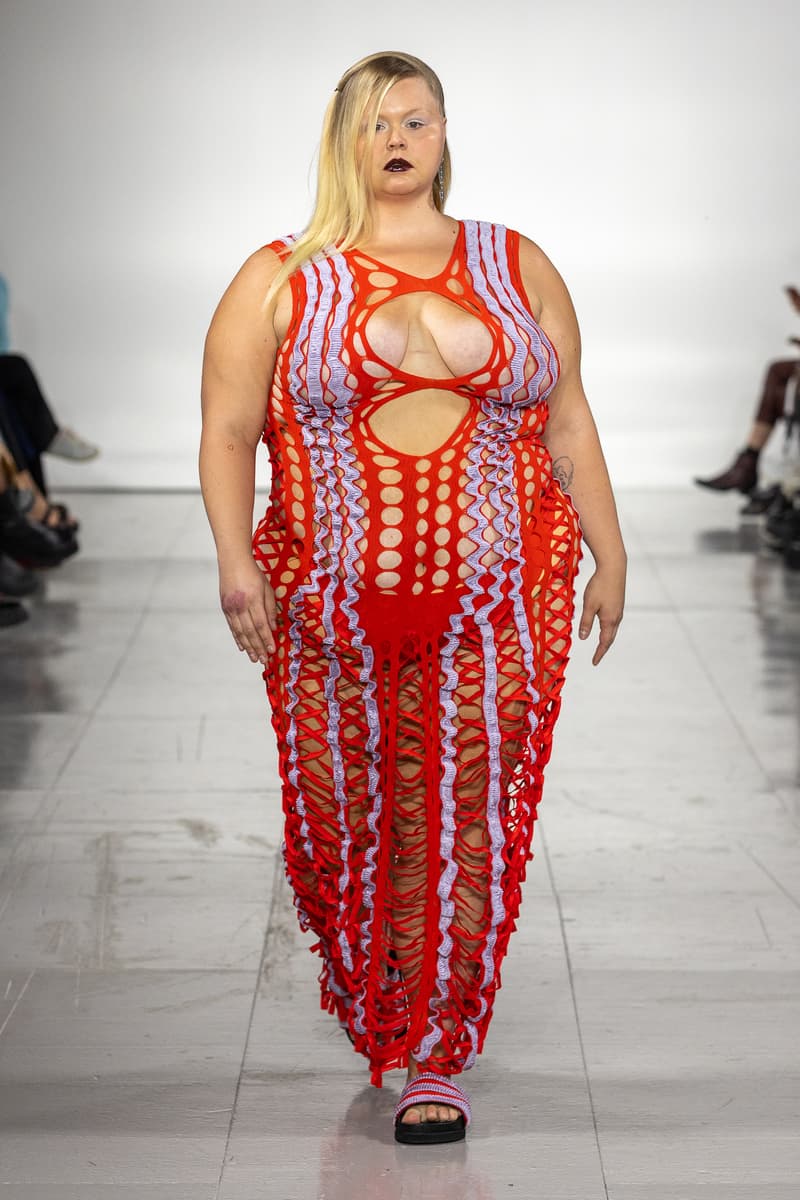 20 of 30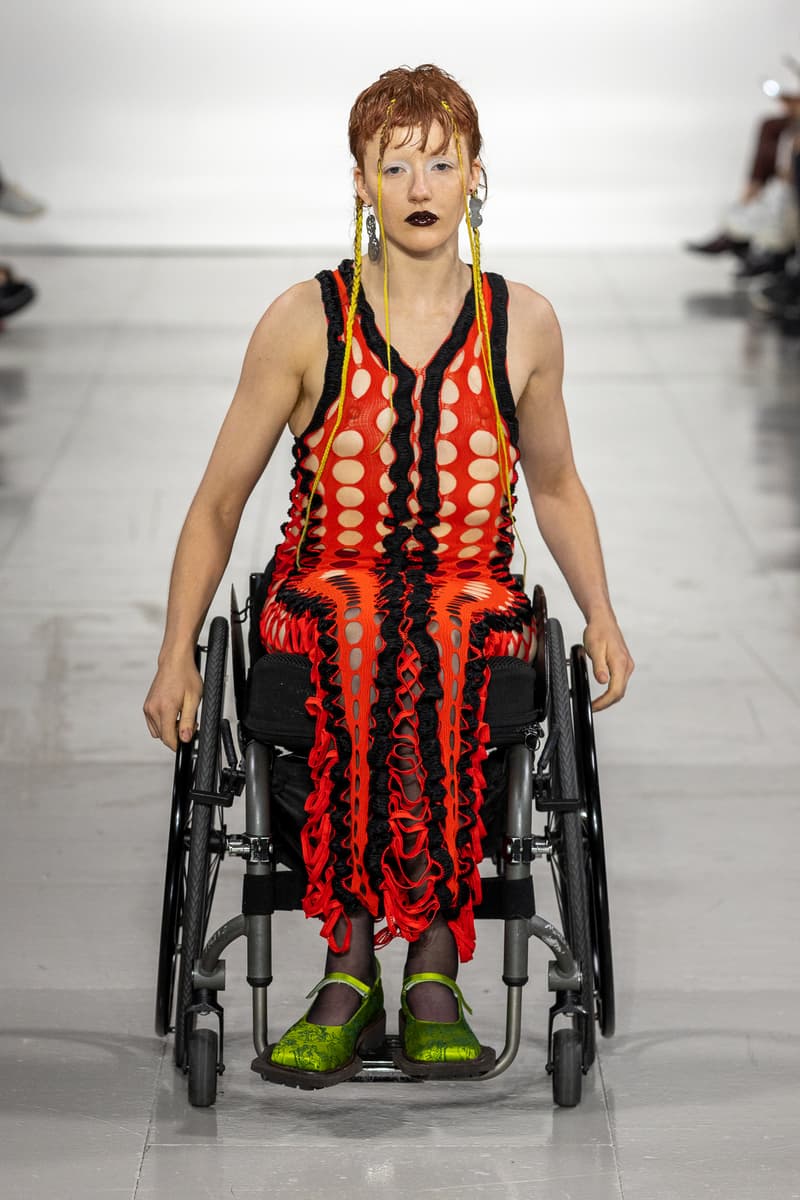 21 of 30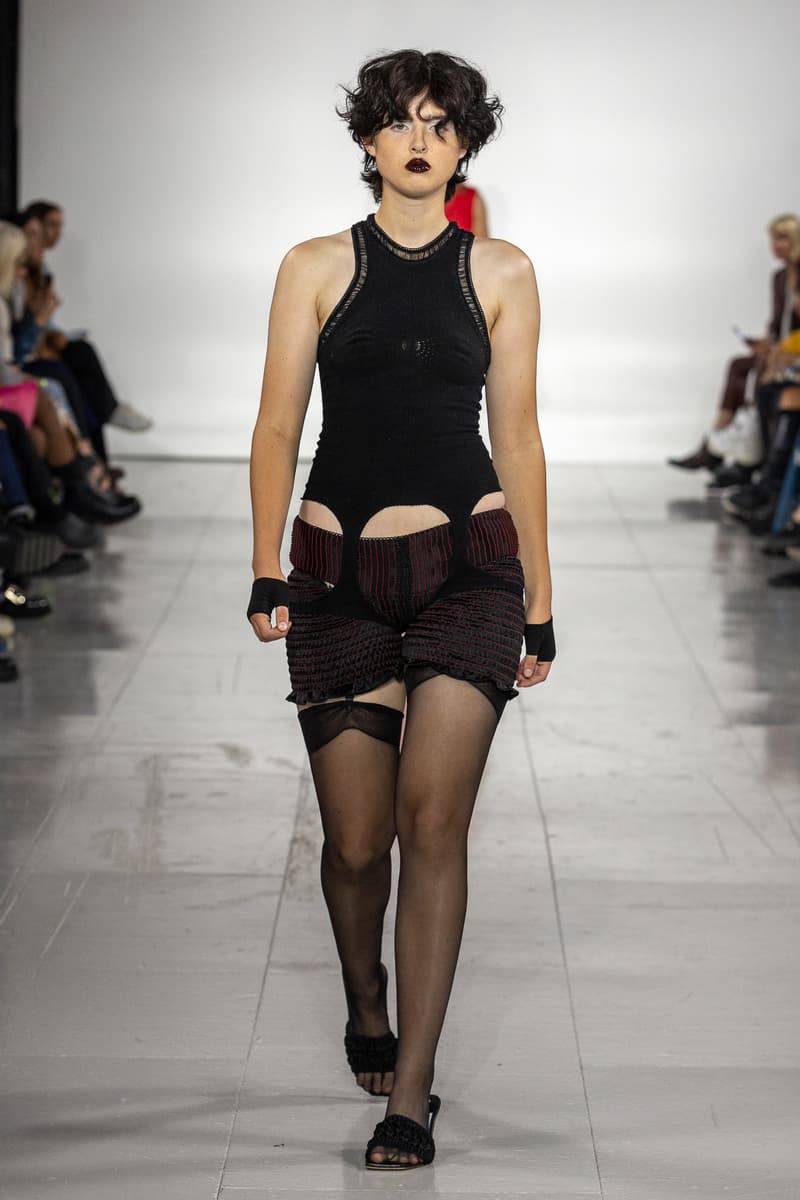 22 of 30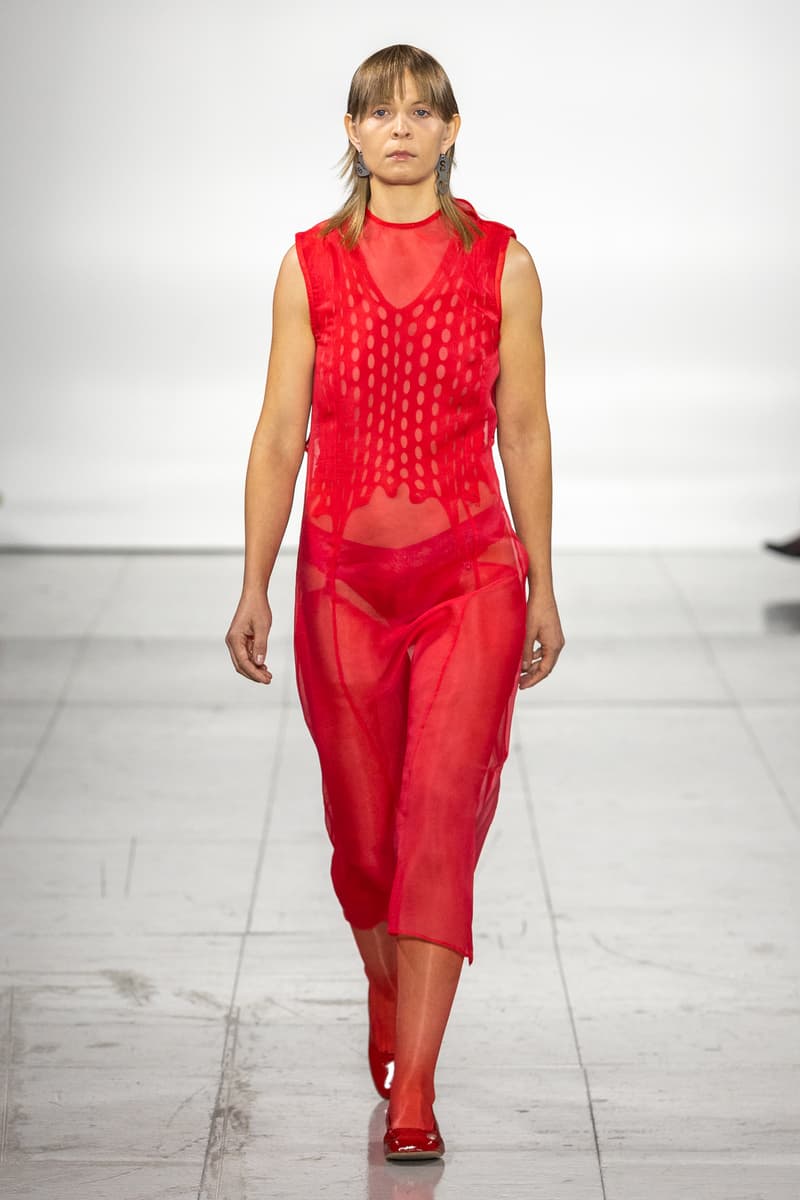 23 of 30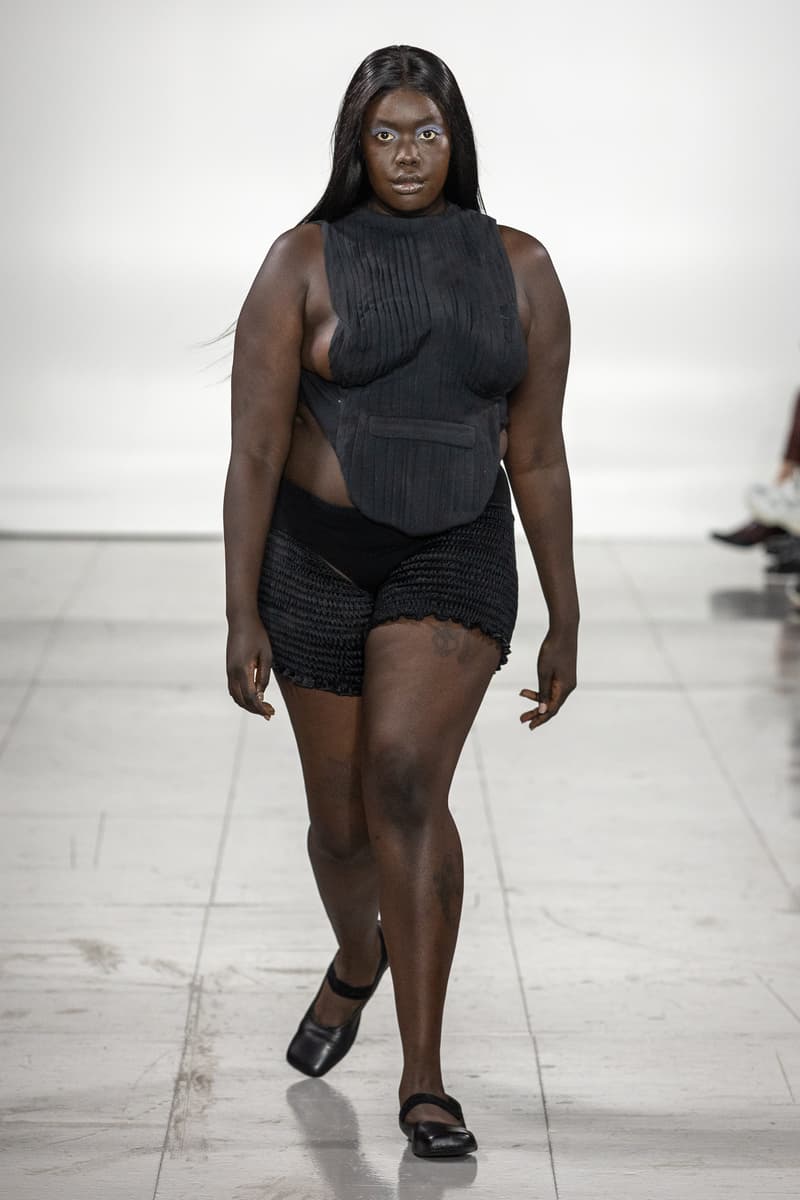 24 of 30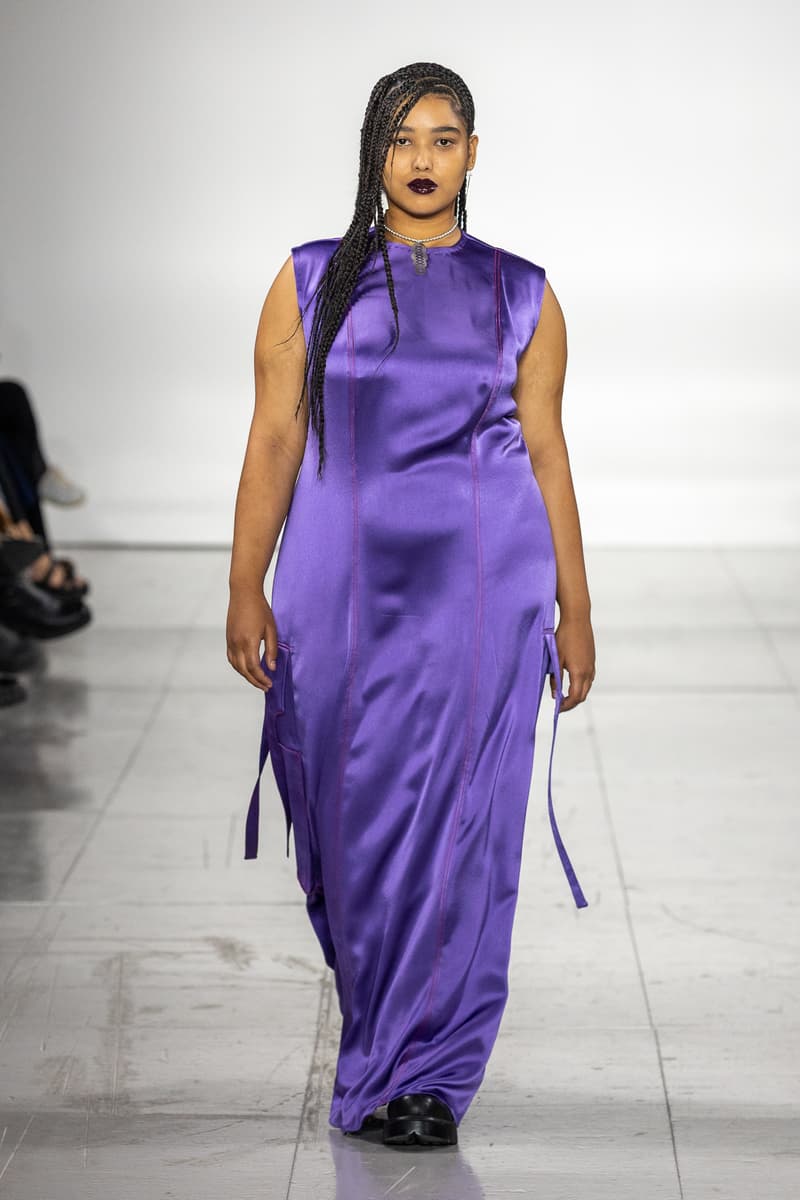 25 of 30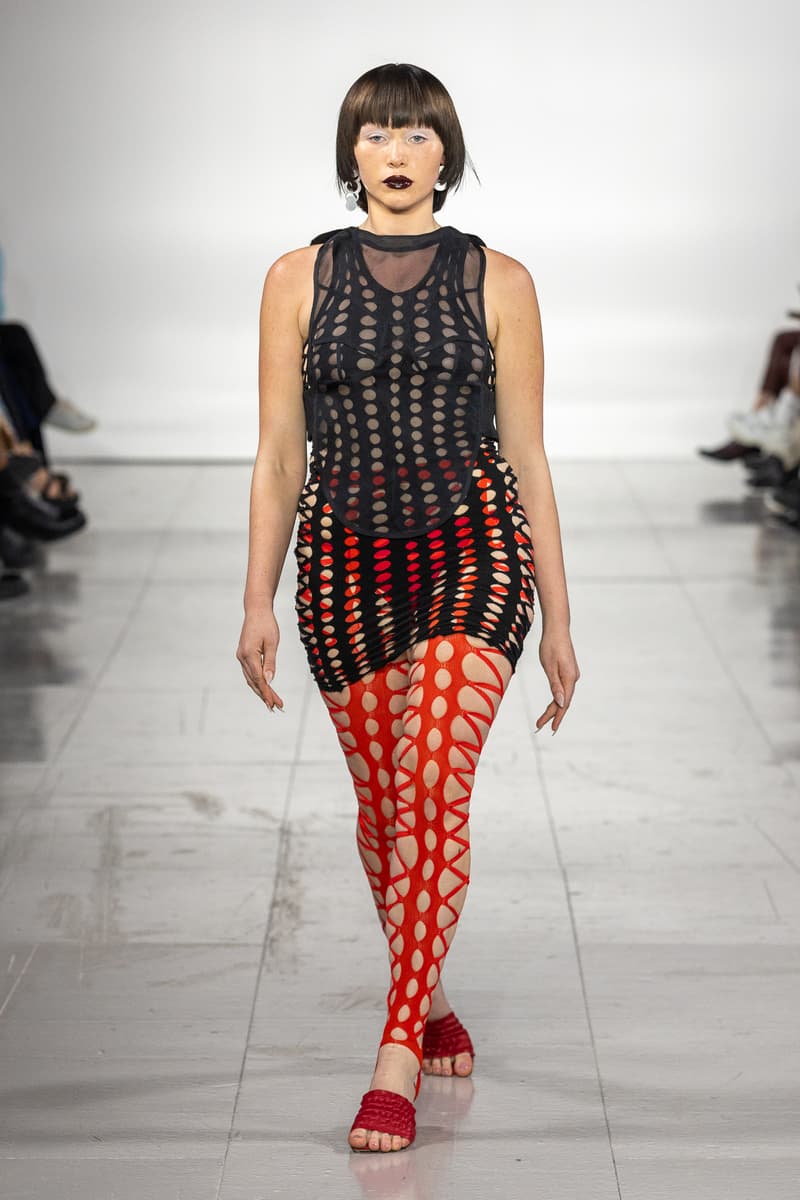 26 of 30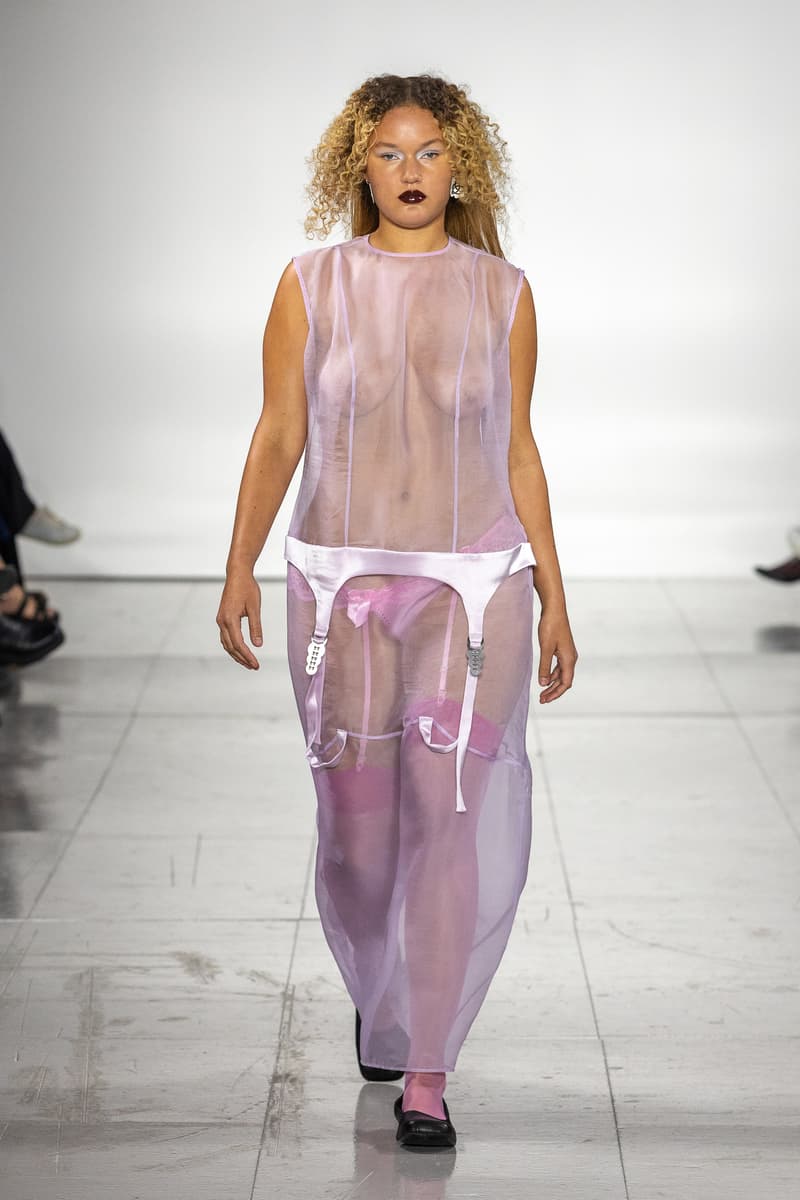 27 of 30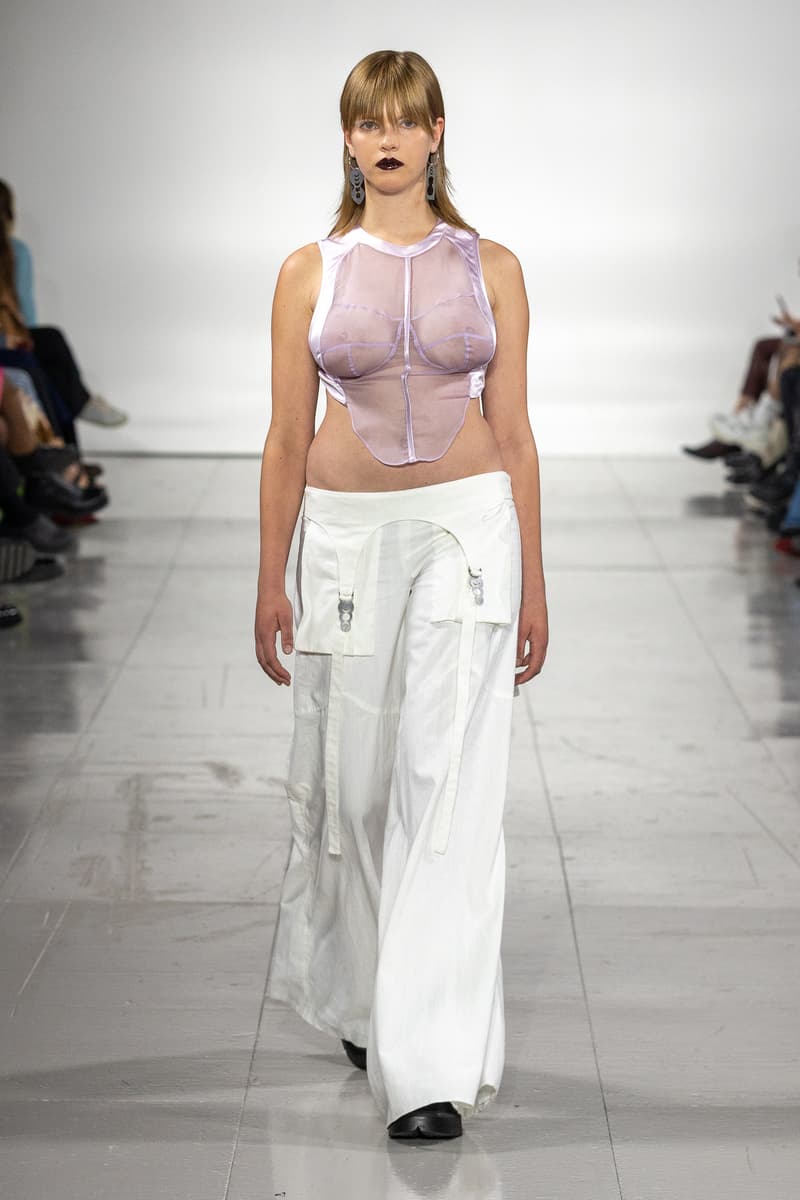 28 of 30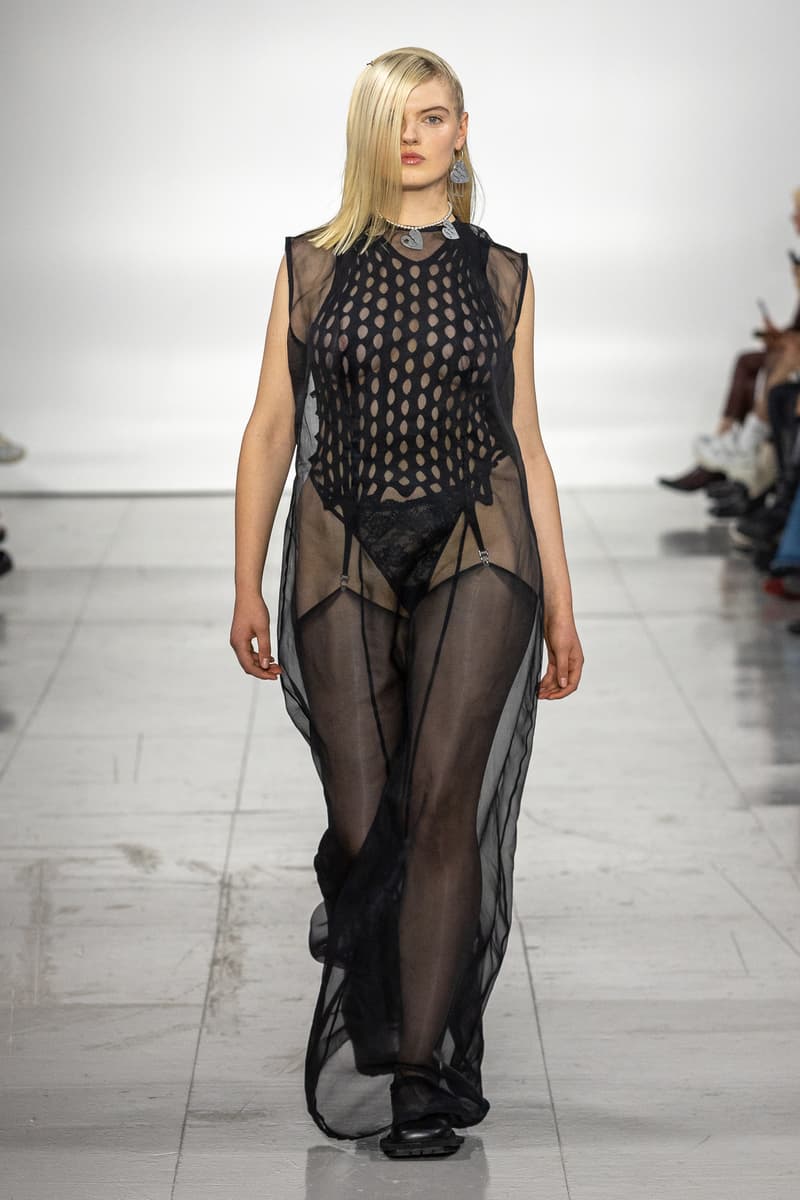 29 of 30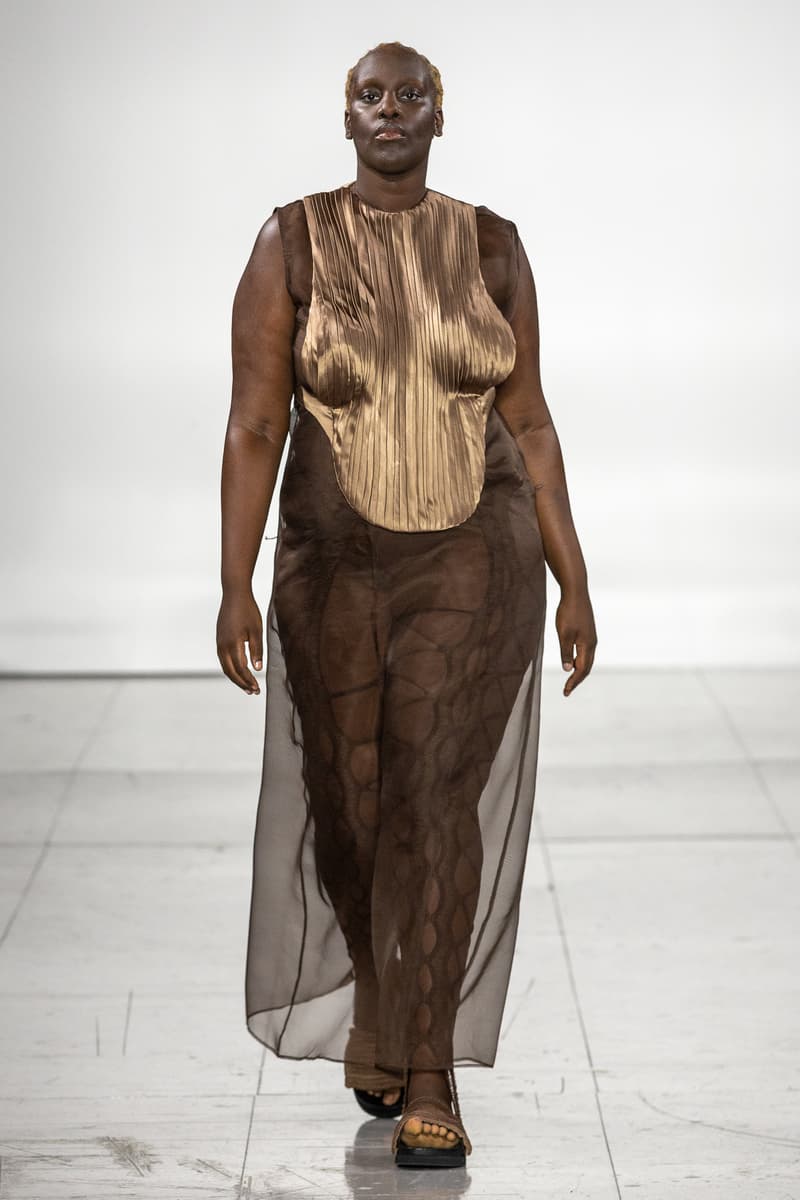 30 of 30
Fashion
Sinéad O'Dwyer Breaks Boundaries With SS23 Collection
Presenting models of all shapes, sizes and abilities.
Sinéad O'Dwyer Breaks Boundaries With SS23 Collection
Presenting models of all shapes, sizes and abilities.
Designer Sinéad O'Dwyer has just unveiled her first season as a NEWGEN recipient, presenting her label's Spring/Summer 2023 collection. The designer's casting is an accurate representation of art imitating life, showing a truly diverse array of bodies and backgrounds. O'Dwyer's runway is teeming with a variety of sizes, abilities, genders and skin tones.
Marrying romance with grunge, O'Dwyer's garments evoke a whimsical, yet grounded aesthetic in the form of richly saturated colors and sheer fabrics. Rope kink enthusiasts will rejoice as the collection is ripe with shibari-inspired elements as a myriad of dresses arrive with bold cut-outs on the bodice. Inventively crafted from picot-trimmed and shirred satin strips, the silhouettes fit for evenings out mold perfectly to the body. Meanwhile, stirrup leggings and harnesses continue the fetishistic aesthetic, while exaggerated busts offer a sense of avant-garde sex appeal and cater to large cup sizes.
O'Dwyer expands on her sex-positive theme with the inclusion of dildo and butt plug detailing alongside cello accents, nodding to her mother's love of the instrument. The collection's footwear is composed of delicate kitten heels, Mary Janes and square-toed ballet slippers.
Take a look at Sinéad O'Dwyer's SS23 collection in the gallery above.
---
Share this article