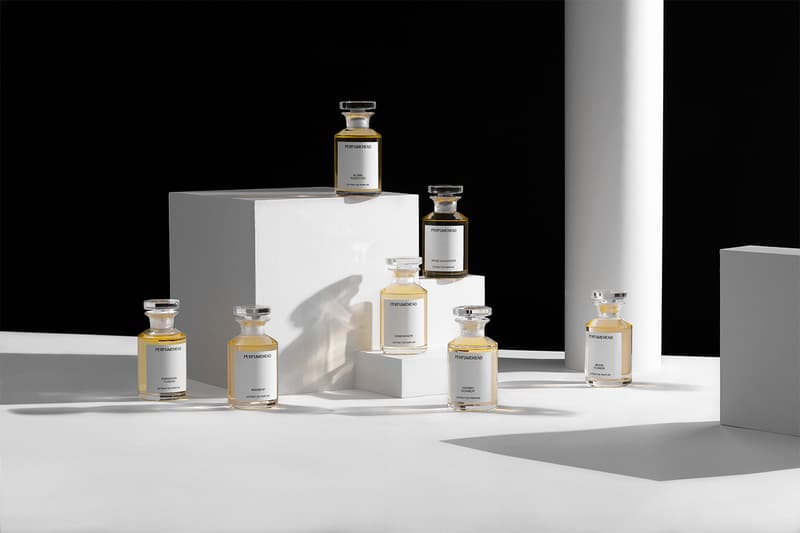 Beauty
Meet Perfumehead, the Luxury Fragrance Brand That Captures Nostalgic Cinema in a Bottle
Introducing an exploration and experience of the 'osmocosm'— the universe of scent.
Meet Perfumehead, the Luxury Fragrance Brand That Captures Nostalgic Cinema in a Bottle
Introducing an exploration and experience of the 'osmocosm'— the universe of scent.
With over 25 years of experience in beauty with prestige makeup and skincare brands, such as Too Faced, Benefit Cosmetics and Peace Out Skincare, creativity and innovation have never been a problem for Daniel Giles. Even more of the reason why the ideation of his soon-to-launch fragrance brand Perfumehead came naturally.
Perfumehead is a luxury scent collection of seven Extraits de parfum that leaves the highest amount of perfume compounds and lasts longer than an Eau de parfum. "I start the process by building a personal smell museum. Everything and anything can play into the process," Giles exclaims. "I first take a deep dive and do a ton of research; sorting through a myriad of things that inspire me — movies, music, magazines, books and colors; people and places; pop culture, poetry, decor and art. It all becomes a melting pot of ideas feeding into what emotion I want to evoke with the scent."
After I see the 'movie' in my mind, I can start writing the olfactory screenplay, romanticizing the story and translating images and words into families and notes for the french perfumers (who are the real geniuses behind the scents.) Giles says in a press release. The brand's fragrances are rooted in self-expression, androgyny and sensuality, leading with a sophisticated and sexy appeal. With names such as "Canadian Tuxedo," a Lana Del Rey-inspired floral scent that features notes of cedarwood, orange flower and coriander, your olfactory senses will be transcended into a cosmic journey.
While we don't have a release date for the anticipated collection, stay tuned as we bring you official updates on Perfumehead's inaugural release.
View this post on Instagram
---
Share this article