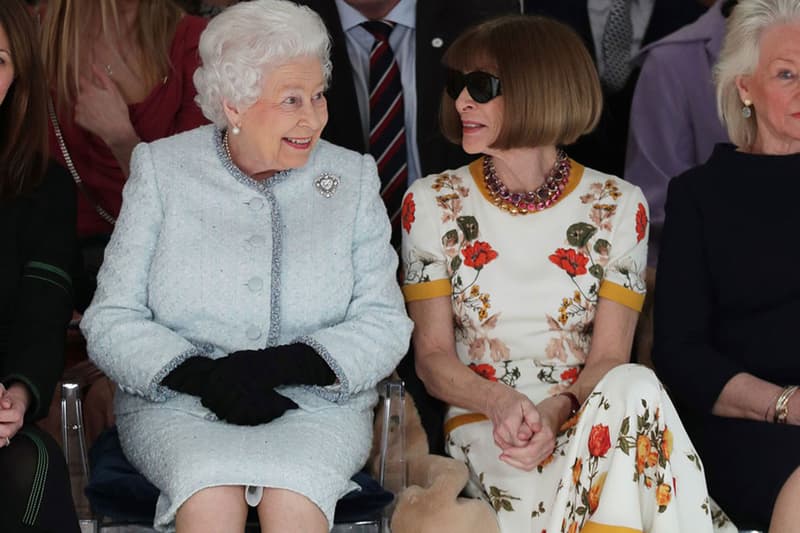 Fashion
All the Ways London Fashion Week Will Change Following Queen Elizabeth II's Death
Including postponed celebrations in October and a one-minute silence at Christopher Kane's runway show.
All the Ways London Fashion Week Will Change Following Queen Elizabeth II's Death
Including postponed celebrations in October and a one-minute silence at Christopher Kane's runway show.
Following the death of Her Majesty Queen Elizabeth II, the British Fashion Council has issued an official statement outlining the effects on this season's forthcoming London Fashion Week.
As shared by the official London Fashion Week Instagram account, the statement read "As a business-to-business event London Fashion Week will continue while observing Royal Protocol and the event will be dedicated to Her Majesty Queen Elizabeth II with our own moments of respect. Having spoken to designers and industry members, we as an industry want to unite as a creative and business community to celebrate Her Majesty's legacy and commitment to creativity and design."
The BFC has shared an updated schedule of events, with all shows previously set to take place on September 19 (the day of the funeral) now rearranged to alternate dates. The majority of Monday's shows will now take place the following day, with a number of designers either cancelling their showcases altogether or bringing them forward to Sunday. Additionally, all parties and events "beyond collection presentations and catwalks" have officially been cancelled, with a view to focus LFW on the business aspect.
The announcement also noted that there will be a further celebration of London Fashion Week in October which will see the majority of parties and events taking place during this time. While dates for the celebration have not yet been confirmed, it's likely that they'll take place following Paris Fashion Week on October 4.
As well as rescheduled and cancelled shows, the BFC has announced that during London Fashion Week, all union flags will fly at half mast and there'll be a one-minute silence taking place during the Christopher Kane runway show on September 18 at 8 pm. Additionally, the NEWGEN venue at Selfridges Hotel will host a space for the industry to write tributes to Her Majesty, with all tributes being combined into a condolence book for the Royal Family.
For further updates, check out the official London Fashion Week website.
---
Share this article