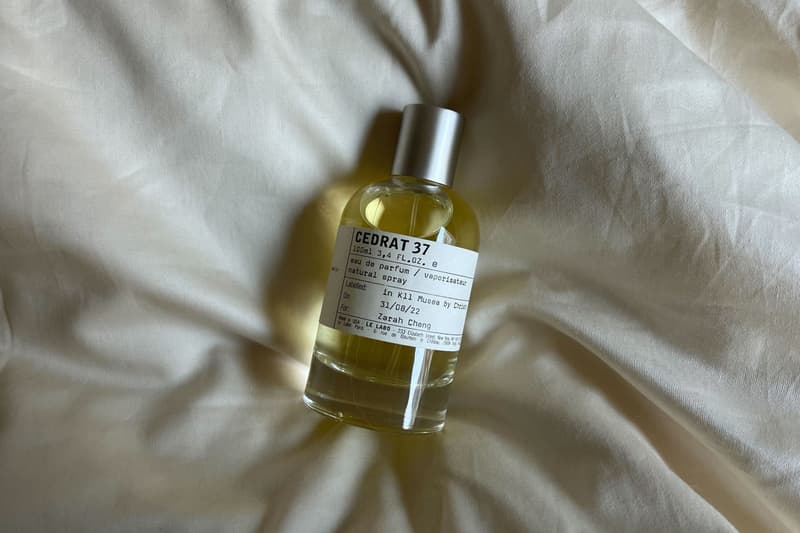 Beauty
Le Labo's City Exclusive "Berlin" Scent Changes Throughout the Day
An editor reviews the decadently layered Cedrat 37 perfume.
Le Labo's City Exclusive "Berlin" Scent Changes Throughout the Day
An editor reviews the decadently layered Cedrat 37 perfume.
I've always found the chemistry of perfumes to be fascinating. Depending on a person's unique heat fluctuations or the pH balance of their skin, the same scent can smell vastly different on each individual and can even differ on the same person on varying days. With Le Labo, I've always held the brand in high regard for the complexity of their scents — fragrances that always seem to trigger an olfactory memory or unfold in elaborate layers.
For fellow admirers of the wabi-sabi brand, Le Labo's annual City Exclusive Event is something to look forward to. From September 1 to 30 every year, the fragrance imprint releases an array of city-themed perfumes that are available at their stores worldwide. In true "blink and you'll miss it" fashion, the scents immediately return back to the Le Labo vaults once the month ends. As a devout votary of Gaiac 10 ("Tokyo"), I have been using this scent for years and have never even considered straying outside the confines of this richly woody, musky fragrance. However, I got the opportunity to test out Cedrat 37 ("Berlin") this year and am honestly a little unnerved at how much I love it.
Cedrat 37 is everything that Gaiac 10 is not. The Berlin offering is sweet and sensual, acidic and decadent. Perhaps the most succinct way of describing it is that it probably smells like Villanelle in Killing Eve's iconic bus scene. What caught me off-guard the most about Cedrat 37 is that the scent dramatically changes as I wear it throughout the day. With its top and middle notes being cedrat (a type of citrus fruit) and ginger, respectively, the perfume smells quite fresh when you first apply it. The sweetness is not overpowering, but it's definitely present. There is an acidity that immediately cuts through the olfactory experience. However, the longer you wear "Berlin" throughout the day, the base notes become increasingly dominant: woods, musks and ambergris.
This is when the essence of the perfume reveals itself. Exuding a sensuality that is completely unexpected, it elevates itself to a truly sophisticated scent. Like Berlin itself, Cedrat 37 is layered and complex. It smells like indulgence and liberation. Seamlessly transitioning from day to evening, Cedrat 37 is a fragrance that embodies the spirit of the modern artist and beckons to the adventurous who are brave enough to venture outside Le Labo's typical favorites.
You can shop Cedrat 37 now at all Le Labo locations, as well as at Le Labo's web store.
Read our reviews on other City Exclusive scents here.
---
Share this article