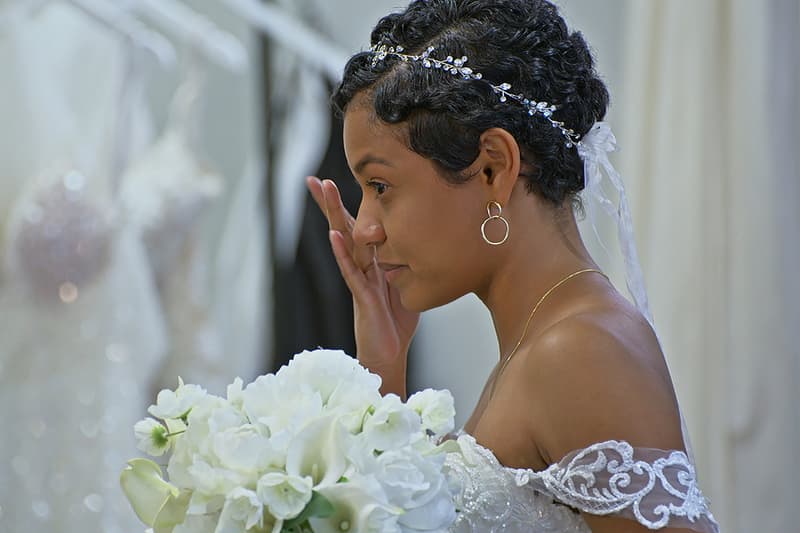 Sex & Dating
'Love Is Blind's Iyanna Reveals Her Divorce Mistakes, While Jarrette Vacations in Costa Rica
"By the end of that day, I went to sleep crying."
'Love Is Blind's Iyanna Reveals Her Divorce Mistakes, While Jarrette Vacations in Costa Rica
"By the end of that day, I went to sleep crying."
Last month not one — but two couples from Netflix's Love Is Blind announced their pending divorces. Iyanna McNeely recently visited the Feel in the Blank podcast and revealed one small mistake that led to tears.
Since the announcement, Iyanna has begun to open up about the divorce, being quite vulnerable about the pain she's experiencing. However, the public's response has undeniably lacked compassion. Granted, fans watched Jarrette basically make her his second choice — and deny it. However, the comments were quite cruel considering she was not at fault.
It's important to note the once-couple turned off comments for their divorce announcement. But unlike Jarrette, she kept the remainder of her comments on. "I should've did what Jarrette did and just turn off all my comments to begin with, but I just couldn't help myself," she shared on the podcast. But ultimately, she didn't, and revealed that "by the end of that day, I went to sleep crying."
Jarrette has yet to comment on the divorce and from the looks of his social media, is enjoying his own version of an Eat, Pray, Love holiday through Costa Rica. Iyanna has since visited two podcasts speaking on her current healing journey.
The couple is set to be on Love is Blind: After the Altar launching on September 16 so stay tuned to witness what the future holds.
Love is Blind: After the Altar Season 2 is coming on September 16th! Continue following the journeys of Jarrette, Iyanna, Deepti, Shayne, Natalie and the rest of the Pod Squad to see what really happened after the weddings. pic.twitter.com/oAAnoh9zOu— Love is Blind (@LoveisBlindShow) August 22, 2022
---
Share this article