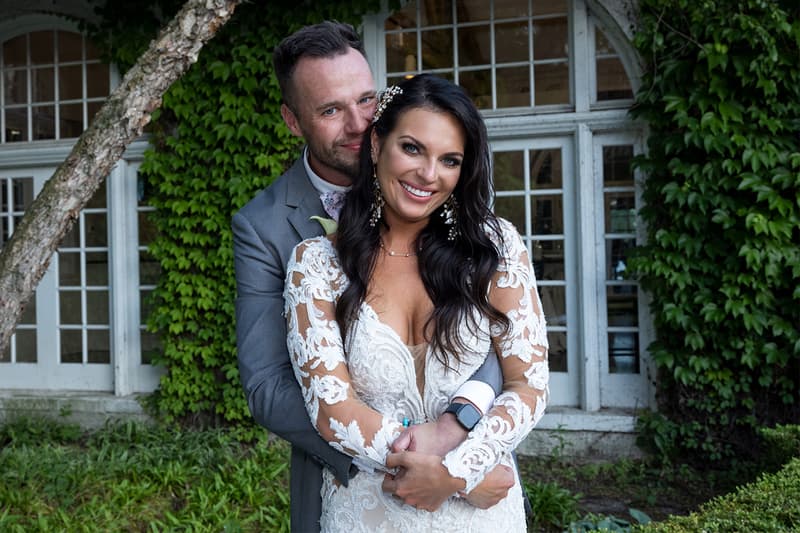 Sex & Dating
Cast of Netflix's 'Love Is Blind' Announces Two Divorces Ahead of New Season
Tune in for the 'Love is Blind: After the Altar' launch date.
Cast of Netflix's 'Love Is Blind' Announces Two Divorces Ahead of New Season
Tune in for the 'Love is Blind: After the Altar' launch date.
Earlier this year Netflix's Love Is Blind dominated as a leading series and even secured its Season 3. But after just a few months, the series that doubled as an experiment in love led to not one — but two divorces, causing fans to question the show's future.
In an exclusive shared with Hypebae, fan favorites Deepti Vempati, Natalie Lee and Iyanna McNeely revealed that although the process was unconventional, they believed it could lead to true love. Cast member Deepti shared, "Well, from my perspective, the emotional connection did build a good foundation but obviously it's not enough, especially when you're dealing with certain types of people." She continued, "But I do think it does put you in a good position to grow a real relationship. And I know that was true for Iyanna and Natalie."
View this post on Instagram
Unfortunately, Iyanna and Jarret, announced their pending divorce via Instagram citing that their lives were "going in different directions." Fans were truthfully not surprised after witnessing Jarret make Iyanna his second choice. Natalie and her former mate Shayne Jansen did not make it to the altar, however, making for an even more chaotic final episode and reunion.
But if fans thought that was the end of the chaos — think again. Just this week, Danielle Ruhl filed for divorce from her Love Is Blind mate Nick Thompson.
In what seems like either perfect timing or strategic planning, Netflix is releasing Love is Blind: After the Altar on September 16 with the full scoop on post-pod life.
Click the snippet to view the tea ahead of the series launch.
Love is Blind: After the Altar Season 2 is coming on September 16th! Continue following the journeys of Jarrette, Iyanna, Deepti, Shayne, Natalie and the rest of the Pod Squad to see what really happened after the weddings. pic.twitter.com/oAAnoh9zOu

— Love is Blind (@LoveisBlindShow) August 22, 2022
---
Share this article