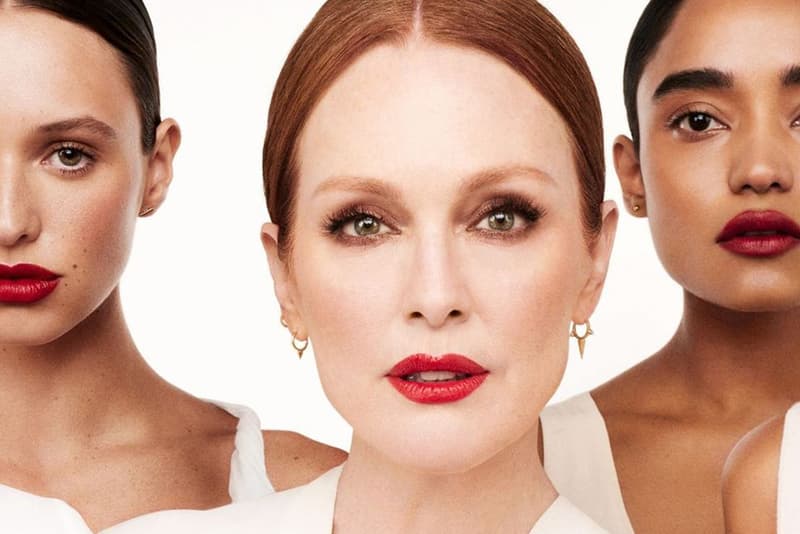 Beauty
Hourglass "Unlocks" a Call to Global Action Through Traces of Satin Lipstick
Tapping Julianne Moore to front the campaign.
Hourglass "Unlocks" a Call to Global Action Through Traces of Satin Lipstick
Tapping Julianne Moore to front the campaign.
Hourglass takes sexiness for your lips to the next level with its "Unlocked" Satin Crème Lipstick.
Available in 21 daring shades, the high-impact color payoff is the perfect winter lipstick that will beautifully stain your coffee cup and lover's crisp white collared shirt. The lipstick features vegan waxes aiding for smooth application and texture — leaving the product to melt desirably into the lips. The lipstick is formulated with mango seed butter, avocado and argan oil which all conditions your pout, leaving your puckers feeling comfortable and weightless. Hourglass raises the standards for sophisticated beauty and action by tapping actor Julianne Moore to spearhead the campaign, driving sultry results.
The "Unlocked" Collection was inspired by the Nonhuman Rights Project's mission to unlock the cages of wild animals in captivity. Hourglass worked with the foundation to spark change and create a collection of products supporting their efforts to secure fundamental and deserved animal rights. Five percent of annual profits from the Unlocked Collection are donated to the Nonhuman Rights Project. The sleek gold magnetic case is embossed with the Unlocked symbol to illustrate Hourglass's commitment to animal welfare.
Hourglass's "Unlocked" Satin Crème Lipstick retails for $38 USD and can be grabbed via the brand's website.
View this post on Instagram
---
Share this article