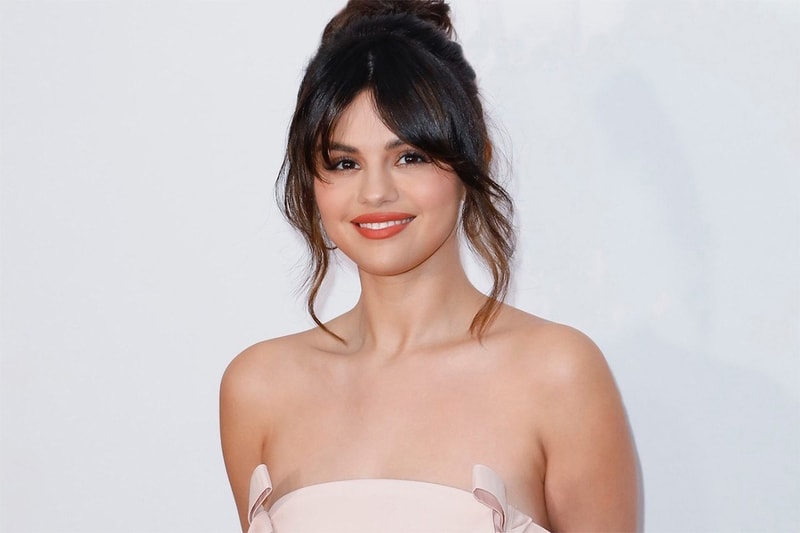 Beauty
Selena Gomez Swears by This $425 USD Serum To Take Off Her Glam
She's a real one for this tutorial.
Selena Gomez Swears by This $425 USD Serum To Take Off Her Glam
She's a real one for this tutorial.
Selena Gomez is one of those relatable A-listers. She often feels like one of "us," and when trolling her TikTok and Instagram, you'll see why. That said, even Gomez knows it's okay to drop a few extra coins on your skincare routine (because skincare is healthcare), which sealed the deal on her being one of the "girls."
In a TikTok clip, Gomez went through her makeup removal and skincare routine. Before she can really get into taking the glam off, we see her dropping a bit of La Mer's Concentrate Serum on her face. With the price point being a cool $425 USD, the amount she applied was insane, but we're sure there's more where that came from. Knowing that many of the self-righteous users out there would probably tear her apart at the thought of the price point, Gomez advises that you can use any serum to take the day or night off — and we stand by her 100% here. She followed up with an affordable micellar water option, revealing an interesting beauty tip most haven't tried before when removing eye makeup: A beauty sponge soaked in micellar water. (Yes, we took notes.)
While we'll leave you with those two practical tips, you'll have to watch the clip ahead to get more into Miss Gomez's skincare routine. It's worth tuning in to.
@selenagomezPSA I got most of these products free. I ain't just rolling like that everywhere. Use any serum to take off make up before washing. It breaks it up nicely. Also use a sponge to wipe eyes to treat eyes delicately when removing make up. K I'm done pretending I know what I'm taking about.♬ Never Be Me – Miley Cyrus
---
Share this article