Beauty
Girlhood, Agency and Community Meet at South Asian Beauty Salons
Exploring the power of beauty spaces that instil habits of self-care and foster intergenerational exchange.
Girlhood, Agency and Community Meet at South Asian Beauty Salons
Exploring the power of beauty spaces that instil habits of self-care and foster intergenerational exchange.
Step into a South Asian beauty parlor and you're likely to be met with warm smiles, soft Bollywood songs humming in the background and the smell of freshly brewed chai. The woman expertly threading the stubborn hairs under your eyebrow is likely an immigrant and mother turned entrepreneur. For her and her coworkers, this unassuming salon is an economic lifeline and hub for friendship and community.
In fact, in recent years South Asian beauty parlors have become ubiquitous. Trends like today's clean girl looks, which have roots in South Asian beauty traditions, have made these salons staples in many metropolitan cities. From old Indian aunties wanting a hair oil massage to young men getting their eyebrows threaded, people of all races and identities frequent South Asian parlors.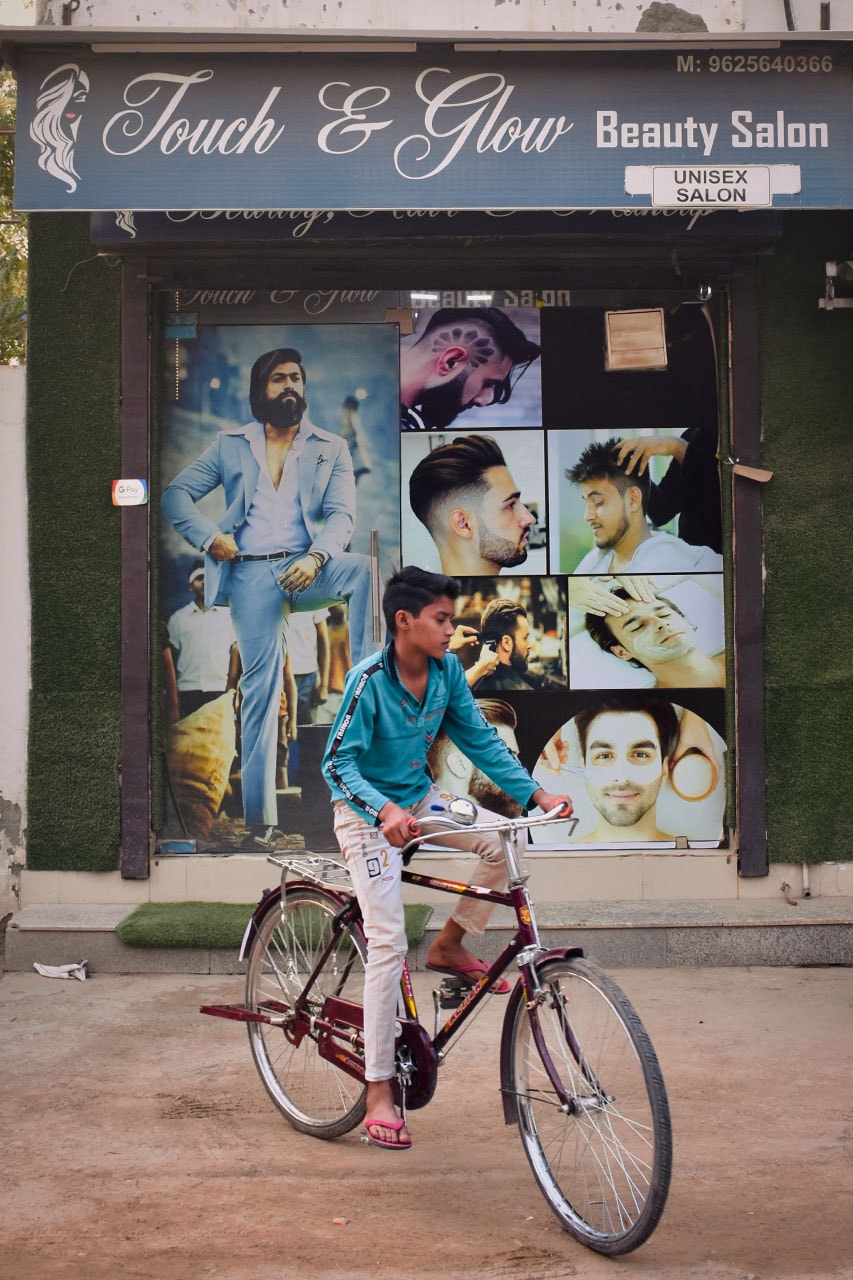 Yet, the real superpower of these modest salons lies in how they manage to cultivate agency, community, and girlhood for women globally. Below, we explore salons in Delhi, New York, and London as microcosms of the marvel of South Asian beauty parlors.
It's become an unspoken cultural phenomenon for South Asian women to practice agency through beauty salons. In my own family, I've seen my aunts not allowed to work office jobs, but encouraged to start their own salons. Perhaps it's the proximity to femininity and convenience of at-home salons that makes working in the beauty industry permissible for conservative South Asians. However, for many employees, salons provide financial independence and support, an identity and within the diaspora, ease immigration struggles.
For Seema Kumari, her salon enabled her to support her family and bring them to Delhi for better opportunities. Originally from a small village in Bihar, Kumari started learning the art of beautification at 16 years old. Daily for three years, she worked hard to perfect her craft, save money and open her own salon.
When COVID-19 hit, leaving Kumari unemployed, she took the plunge and rented a small room where she both lived and hosted clients. Today she's moved into a bigger space in central Delhi and business is booming. "If all goes well, in 2025, I'm going to buy a house for my family," she says. Kumari would be the first to own a house in her family. 
In London and New York respectively, Henna Khan and Nina Lamba's salons created a legacy of financial circularity and belonging. Both Khan and Lamba started their salons as fresh immigrants to the West, and over time they created an irreplaceable standing in their communities. "People began relying on me and trusting me," Lamba beamed, "And I think seeing that growing up inspired my daughter to join the business." It was her American Dream to start this salon and along the way, it set her daughter up for success, too. 
Similarly, Khan's London based salon, Attractions, was her way of reclaiming her multiplicity of identity. With four children at home, for years she had been prioritizing motherhood. Wanting more, she started Attractions and began training girls from her community to work at the salon. Proud of the results of her mentorship, she recently set up an academy out of the basement of her salon. "I love teaching other girls cosmetology so that they too can serve their communities, follow a passion, and support themselves financially" she shares.  
In the past two years, as I've navigated living in New York City, Jaipur, Barcelona and, most recently, London, South Asian parlors have been a comfortable constant. Regardless of which city I'm in, time pauses and geography ceases to matter inside a bustling salon. In their hospitality, overarching South Asian aesthetics, and strong sense of community, these salons have a universality to them that makes them safe spaces.
Part of the reason these spaces are possible is because of the vulnerability, familial connections and loyalty they nurse within them. For example, Shubham, the owner of Shubham Beauty Parlor in Rani Bagh, Delhi shares: "My favorite part of my job is when my clients and I share our lives and woes with each other. As I pamper them, we talk through our problems to try and resolve them. It brings me so much joy seeing my clients leave feeling lighter and more beautiful." In this way, salons transcend into therapeutic resources, providing judgement-free zones for women to aid and empower one another.
Riddhi from Riddhi's Beauty Salon in London echoed a similar driving force. "As the owner, I believe it's my duty to make sure my girls are doing well mentally and emotionally." She has daily check-ins with her employees and even goes as far as to only hire family and family friends to ensure a wholehearted environment of love and trust. "Many of our clients are family, too" she adds, "So, our salon feels like a bubbly living room sometimes."
Moreover, when not related by blood, unyielding loyalty makes clientele at salons, family. Across cities, clients confided that they've been frequenting their chosen salons for years and wouldn't dream of trusting someone else with their beauty needs. Salon aunties remember every small detail about their clients– how they like their eyebrows arched, nails shaped, and hair cut. This individualized attention makes women feel understood and seen, transforming the salon into a sacred community.
In New York at  Nina's Herbal Salon & Spa, Krona Shah stressed that "I only trust Nina with my hair and have been getting it dyed by her for the last 20 years."

Many girls step into womanhood at South Asian beauty parlors. The four walls of your local salon have witnessed countless girls get their first wax, threading and facial, But, the symbolic firsts aside, any time a woman plops onto a styling chair she's a young girl again. Legs dangling in the chair, we go from frazzled to plucked, pulled and prepped to take on the world, with parlor aunties as our fairy godmothers. I will never forget the day I waxed my moustache for the first time and crossed the metaphorical line of girlhood.
Looking back, I hate that it took a patriarchal beauty ritual to make me feel like a woman. But, I also think a larger, prophetic force was at play. They say a woman's life is characterized by societal scrutiny, pain and if you're lucky, pleasure. Who better to inaugurate girls into that than a hot wax strip, a kind aunty, and cool Aloe Vera gel?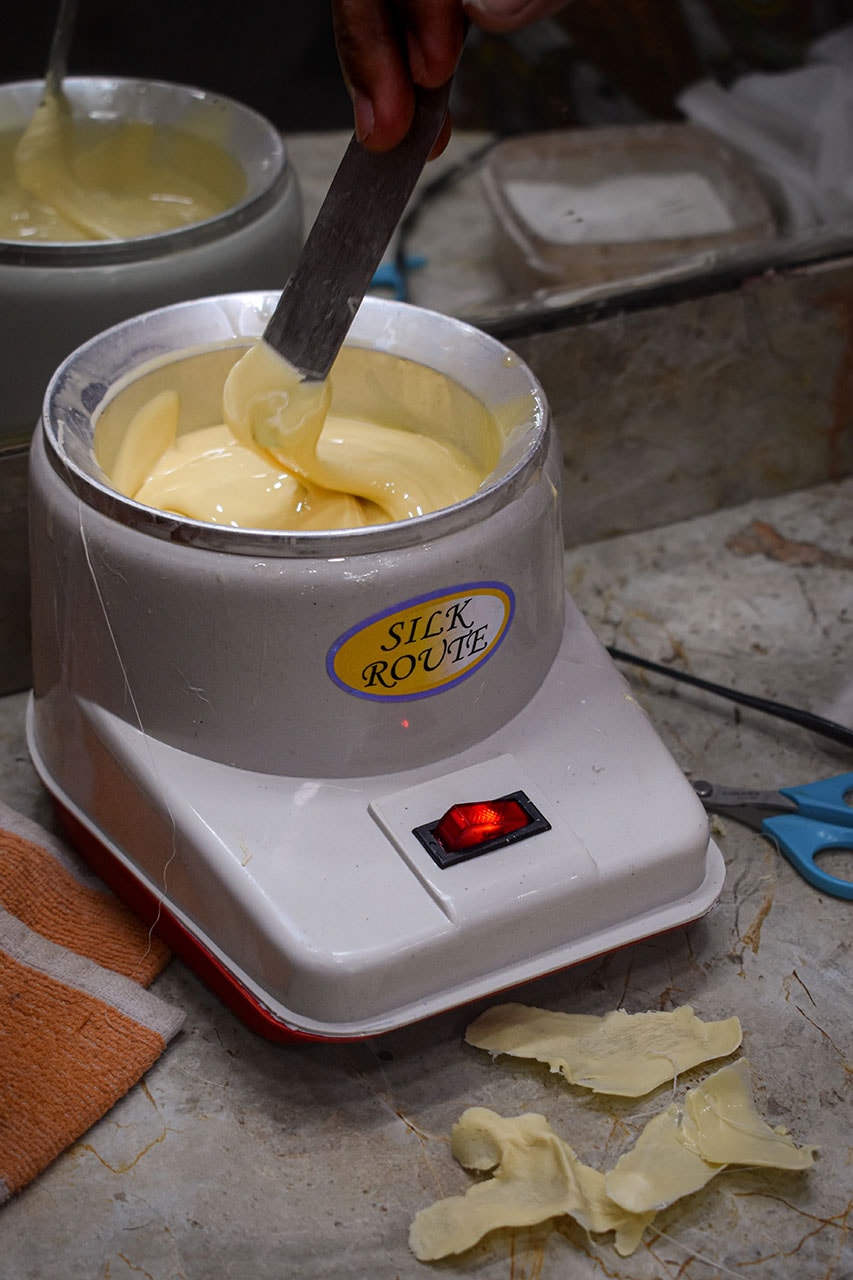 Beyond the patriarchal issues of beauty rituals, salons instil habits of self-care and enable intergenerational exchange. Even witnessing and sharing space with the diverse clientele at these salons gives girls an intimate portrait into womanhood they likely haven't had access to. These women freely talk about their bodies, ageing and beauty secrets that, in turn, help girls understand and even love their bodies. Mothers will share treatments they swear by with their daughters and together, they craft and explore beauty regimes that make them feel their best.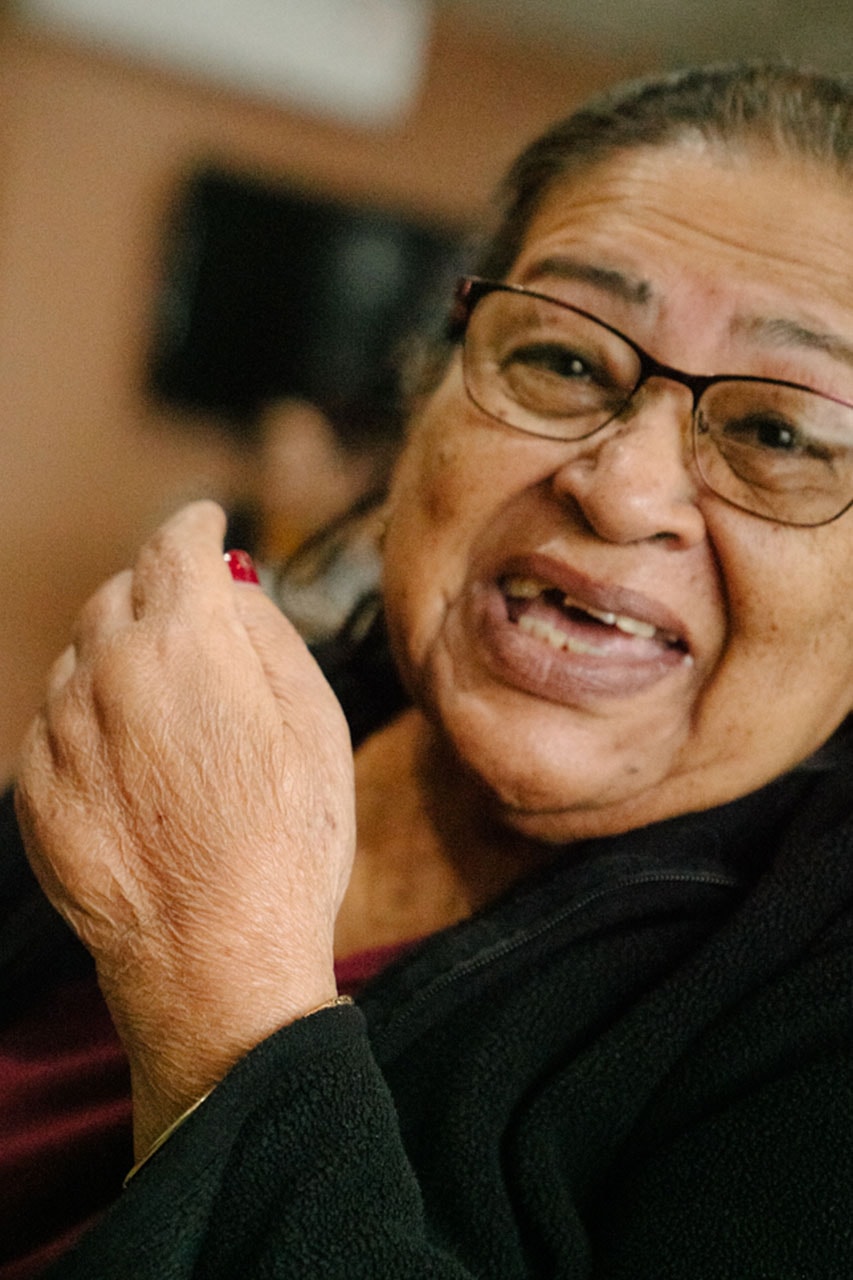 At Nina's Salon in New York, roles were reversed when Carolyn took her mom to get her first threading. "I'm usually the one sharing beauty tips and tricks with my mom… She's visiting me from Trinidad right now and when we're together we always go to the salon." Shanik, Carolyn's mom was in her late 70's the first time she got threaded, reminding us that girlhood has no age.
This article was written by London-based editor Pranjal Jain.
Share this article