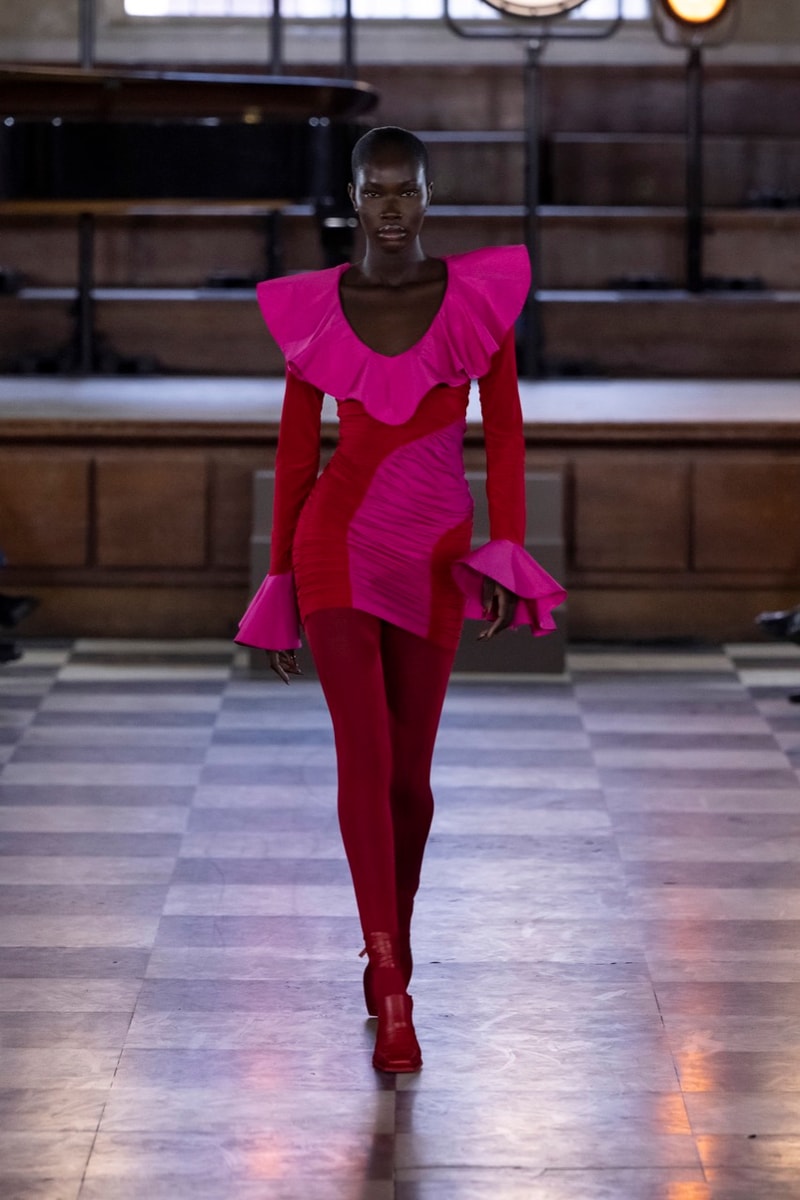 1 of 36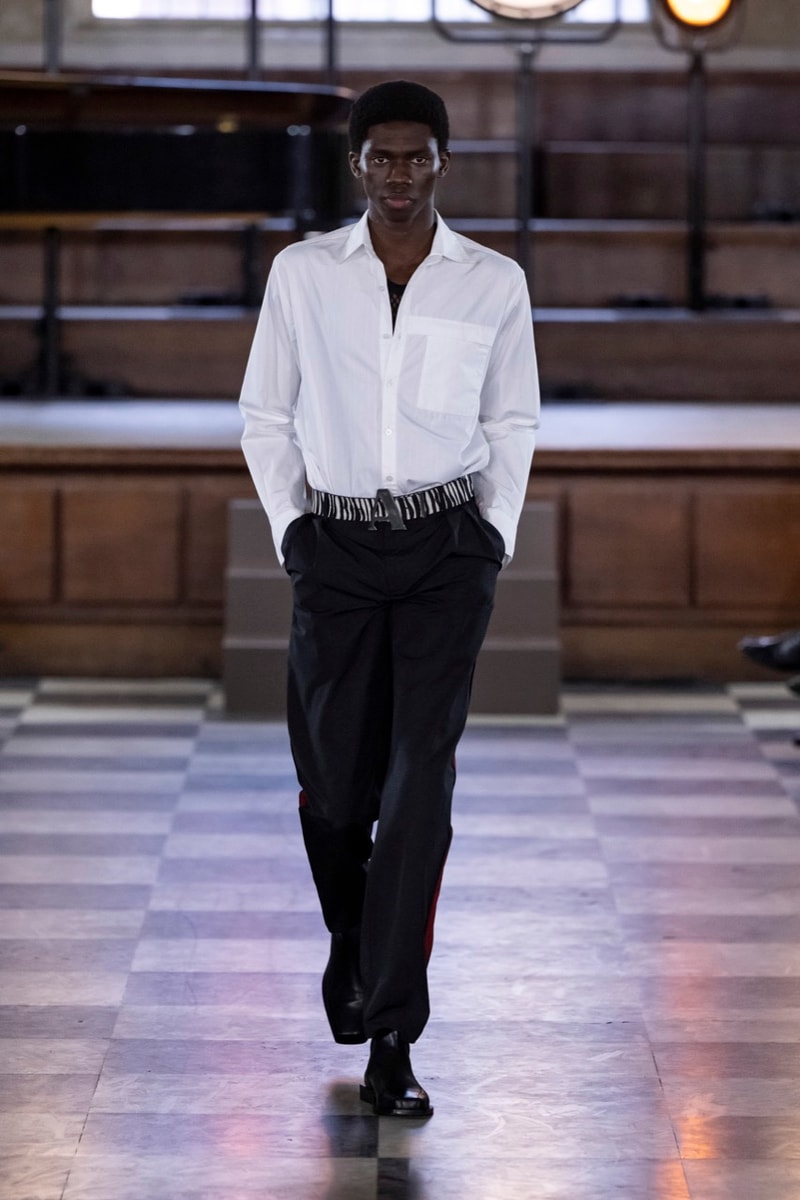 2 of 36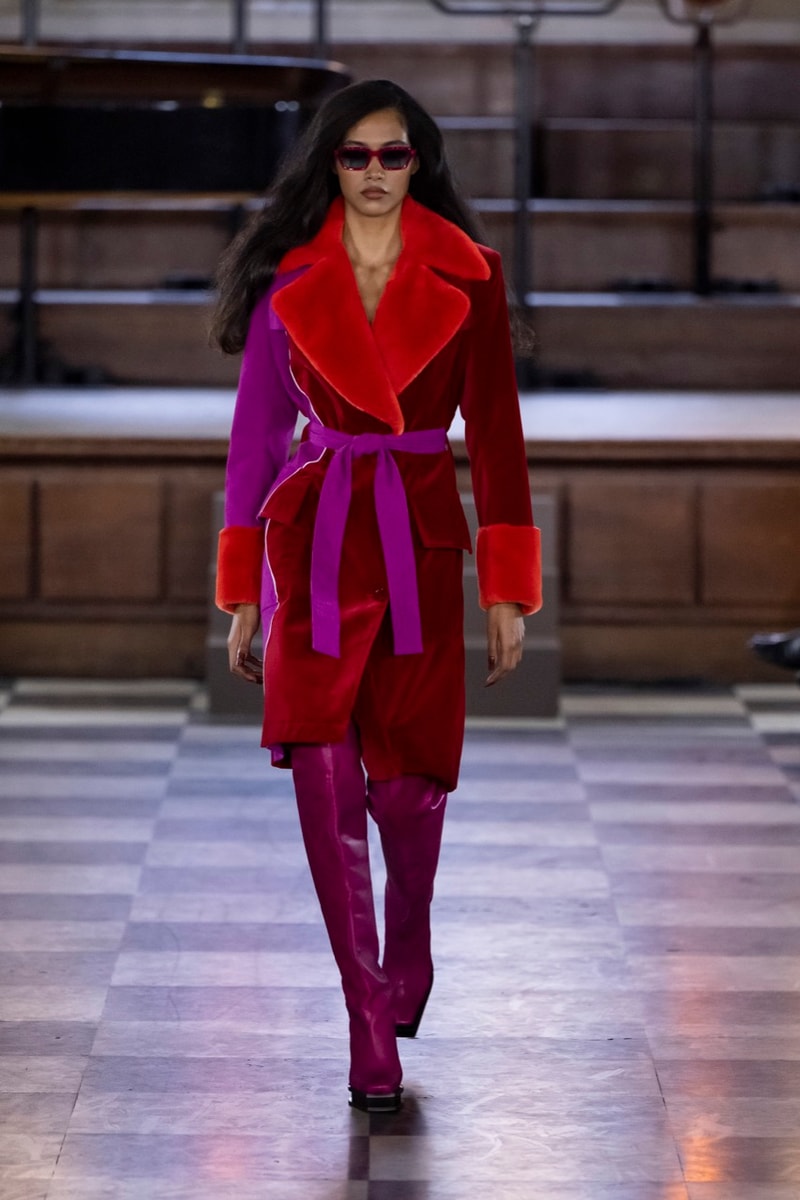 3 of 36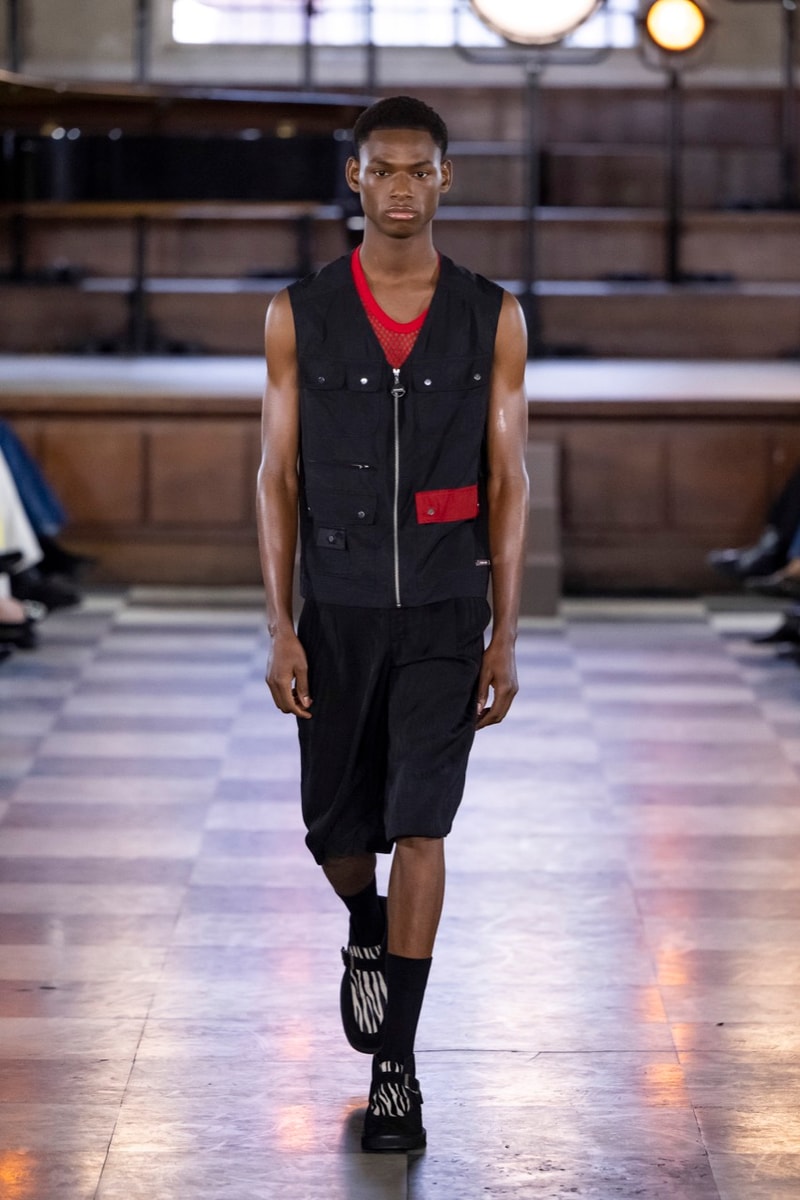 4 of 36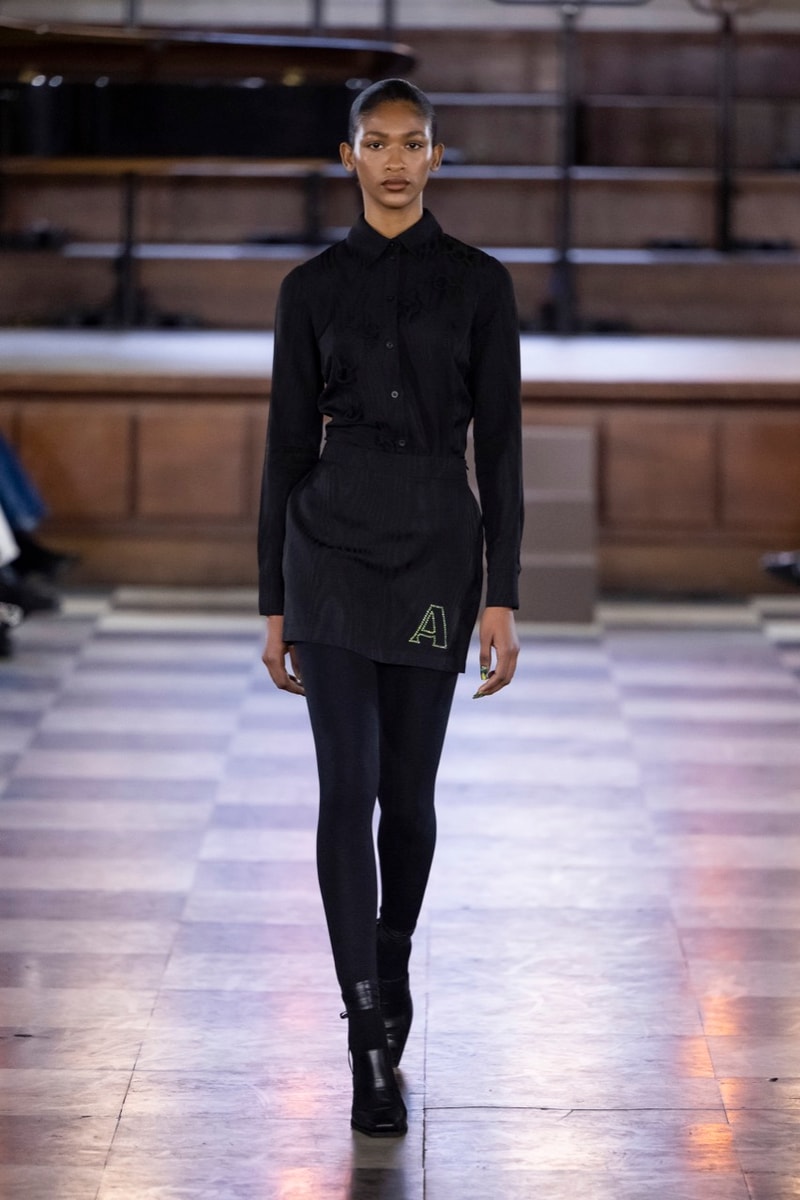 5 of 36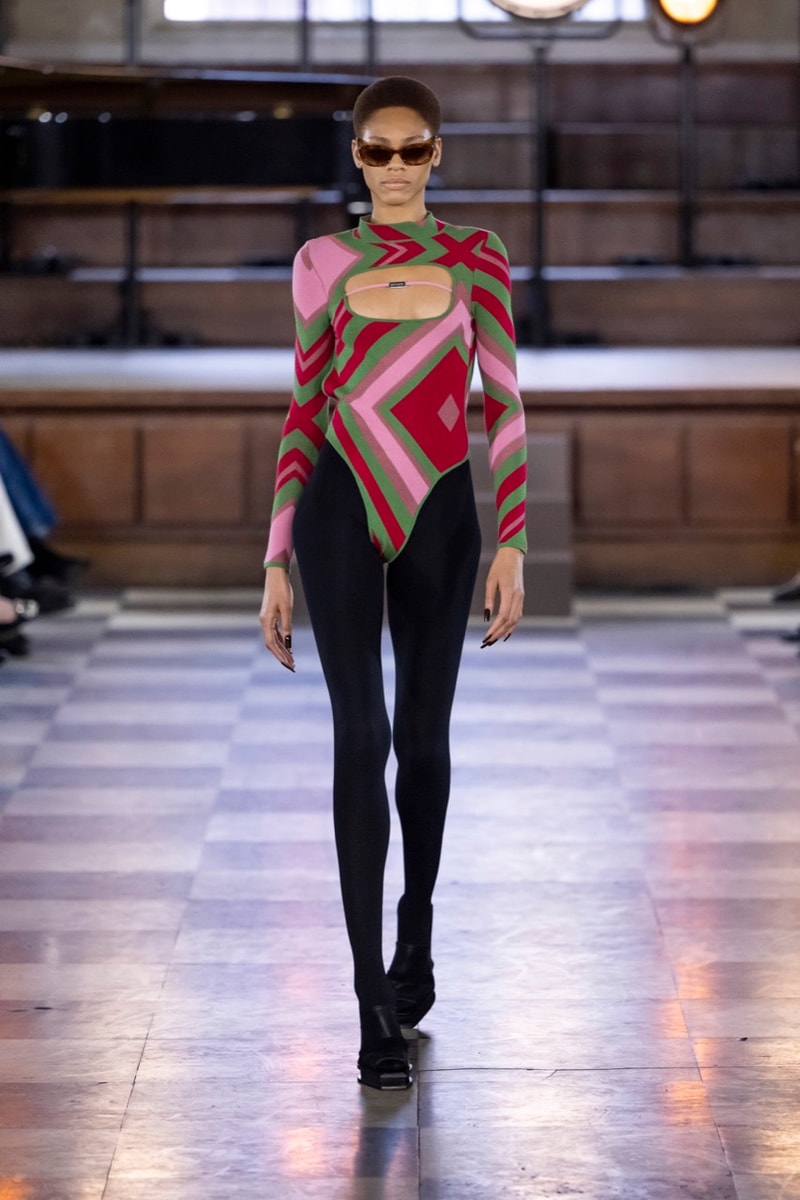 6 of 36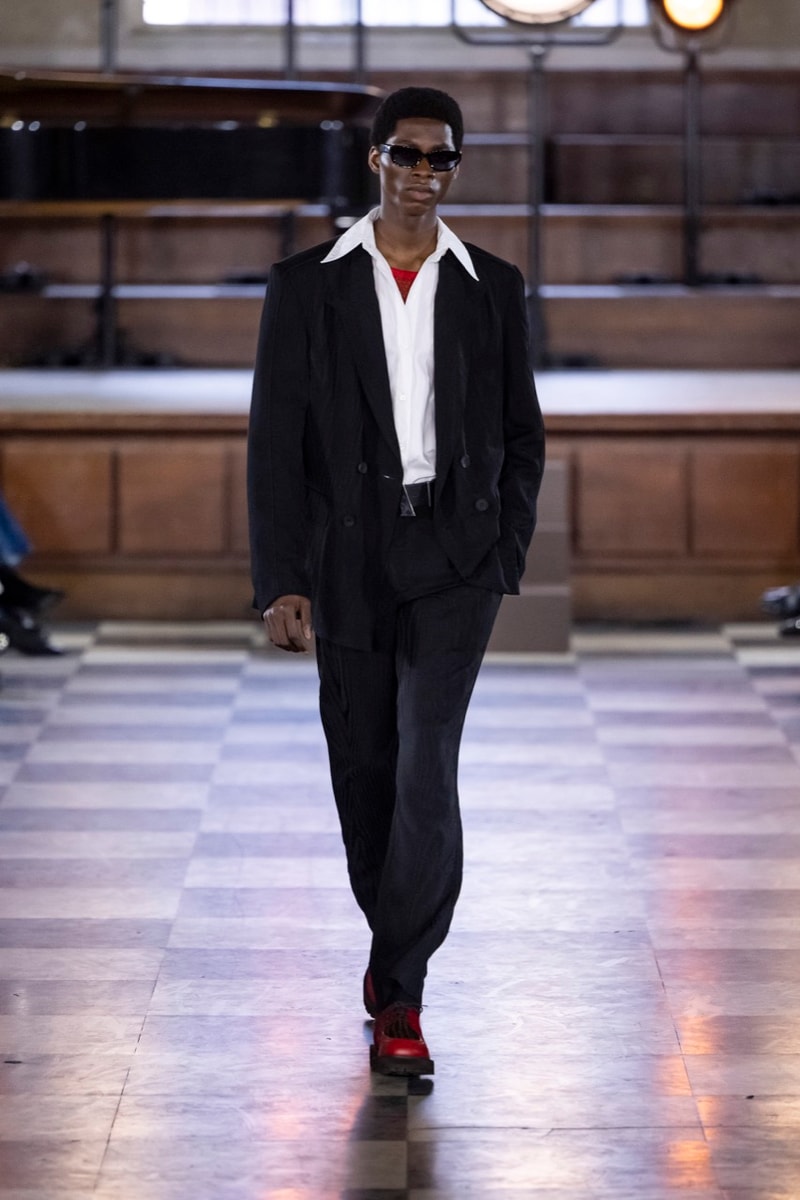 7 of 36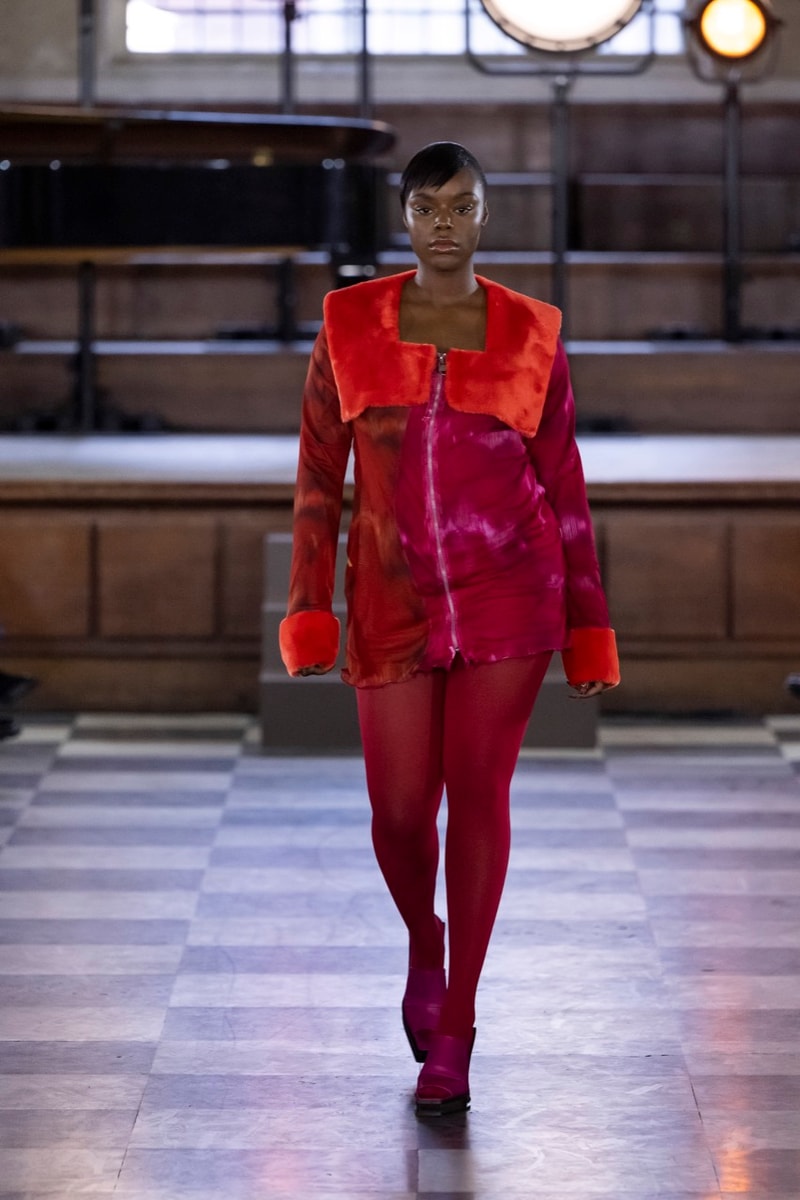 8 of 36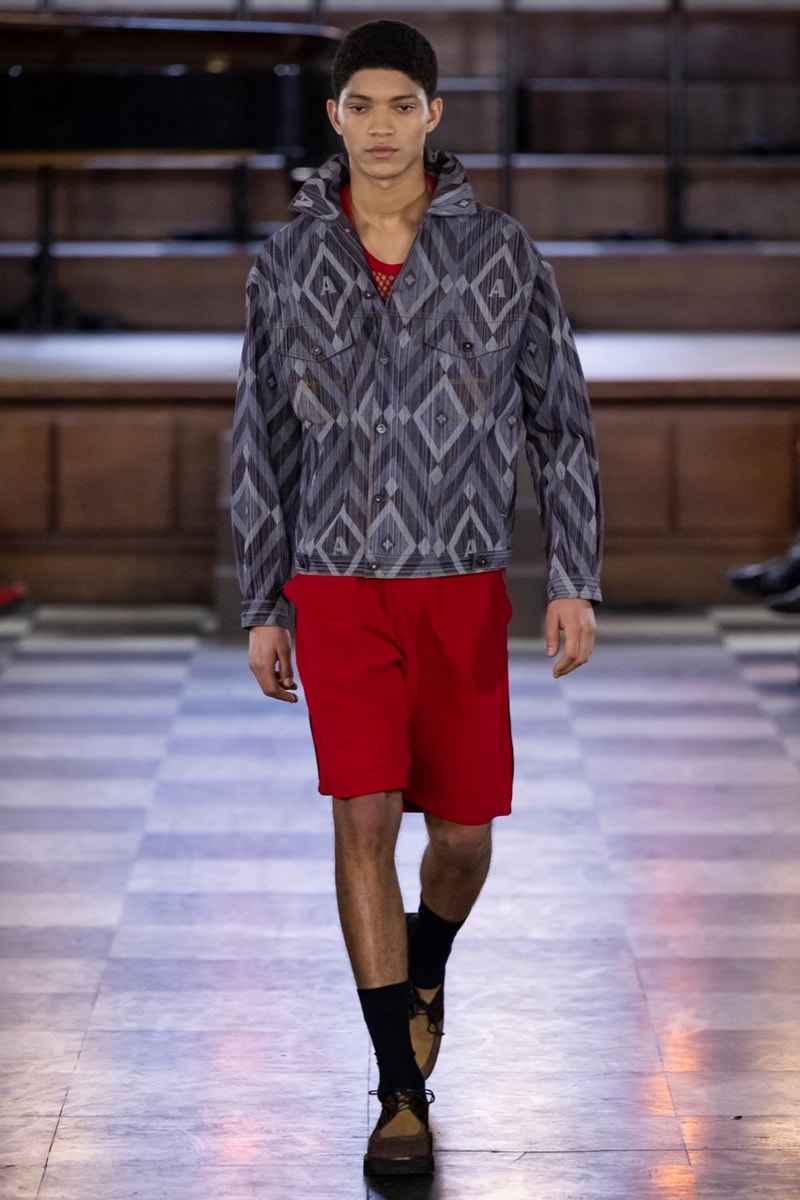 9 of 36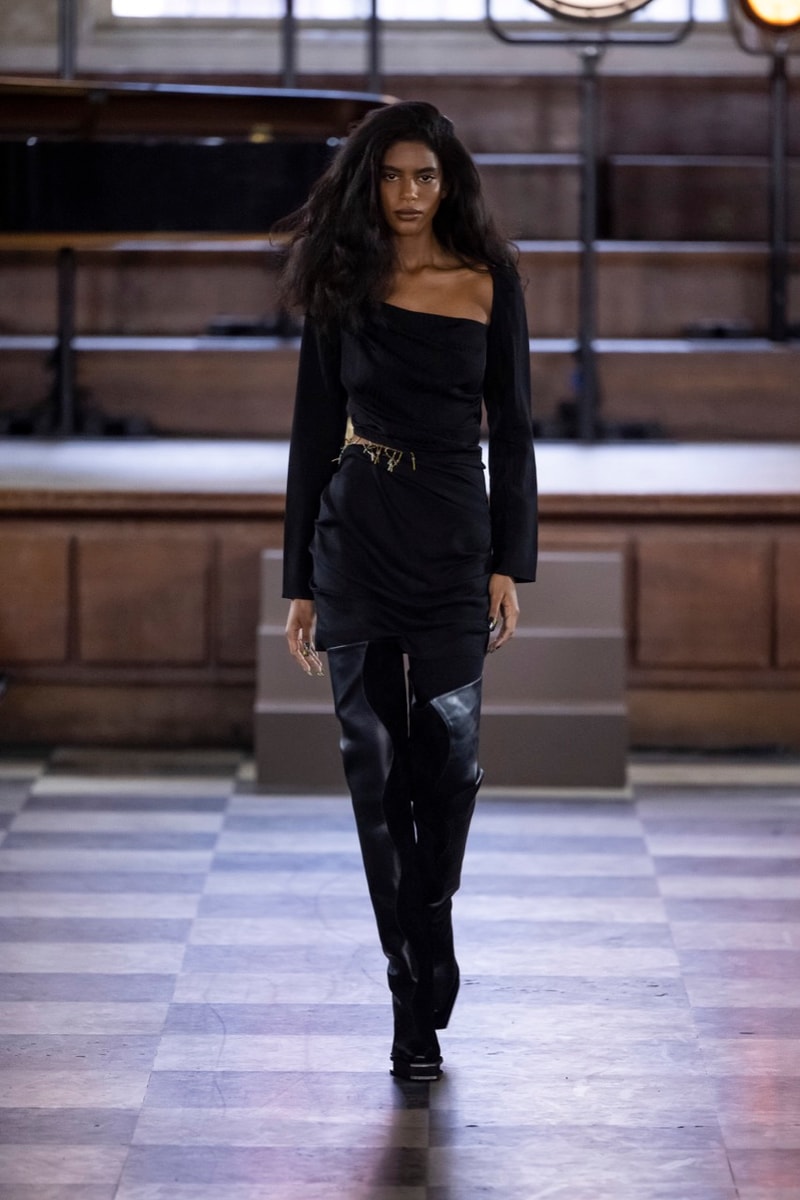 10 of 36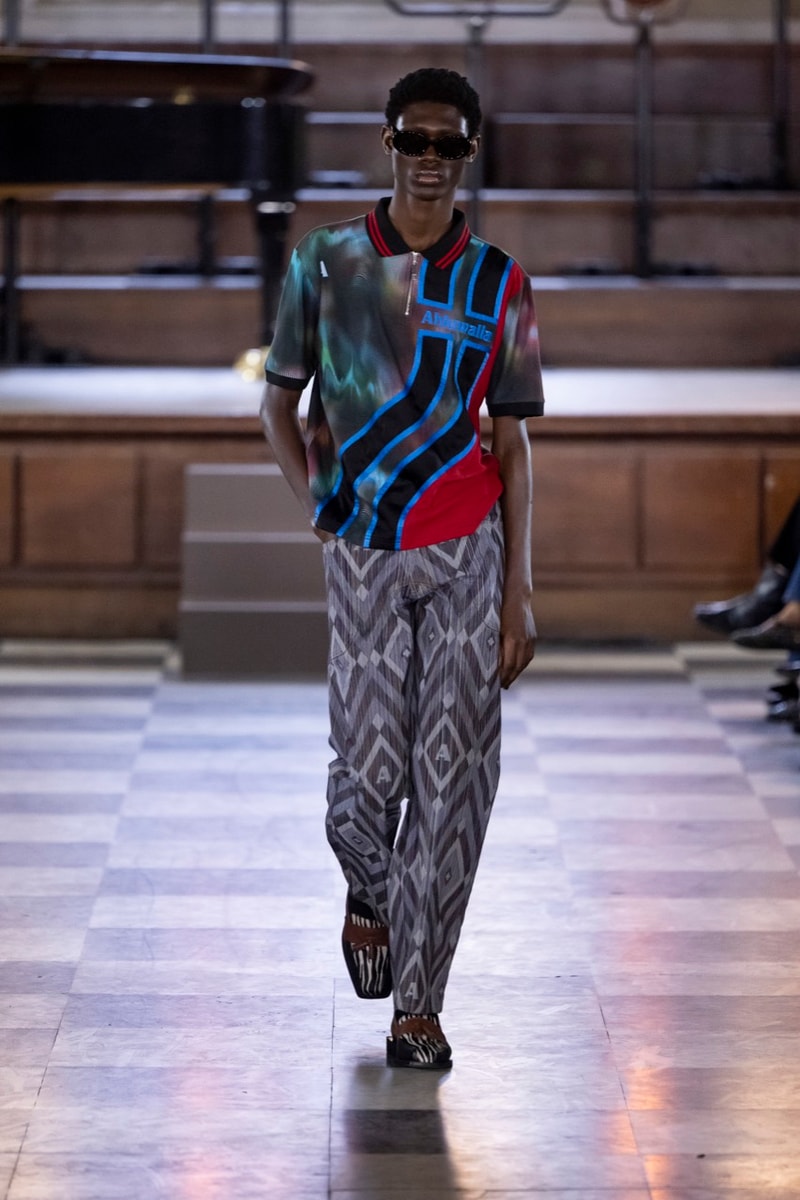 11 of 36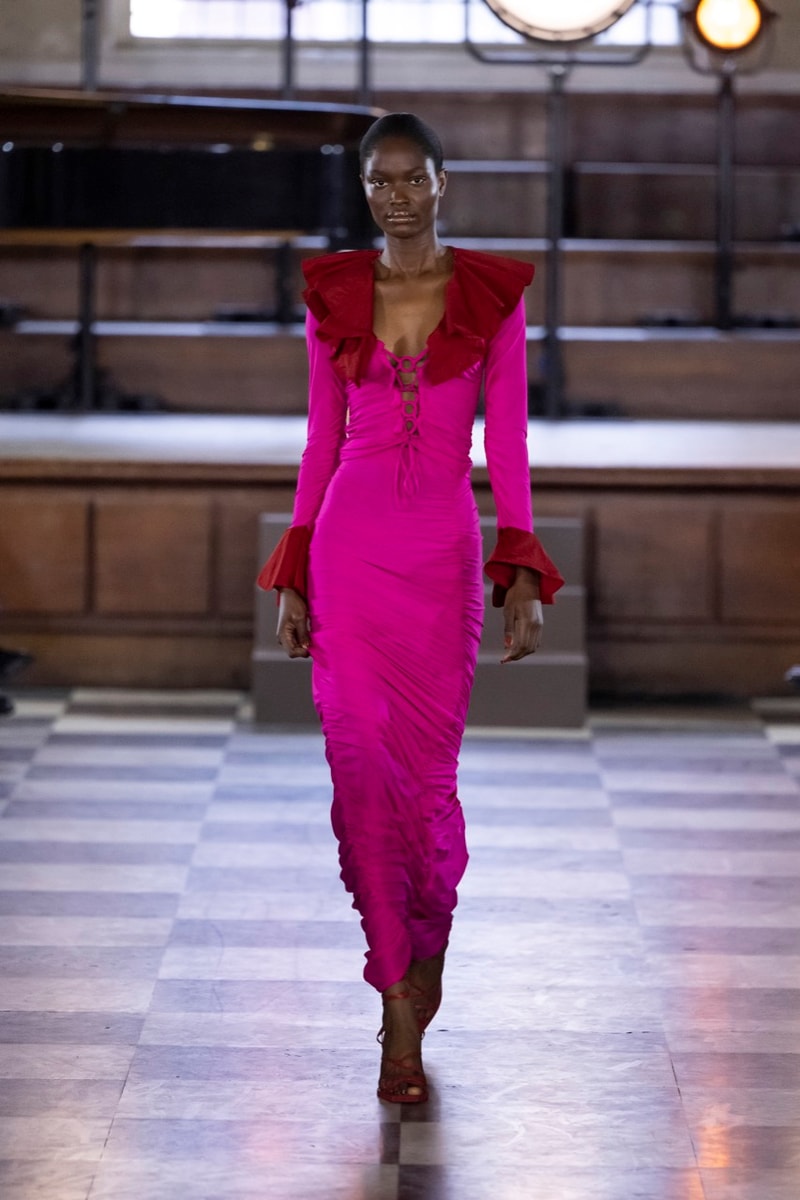 12 of 36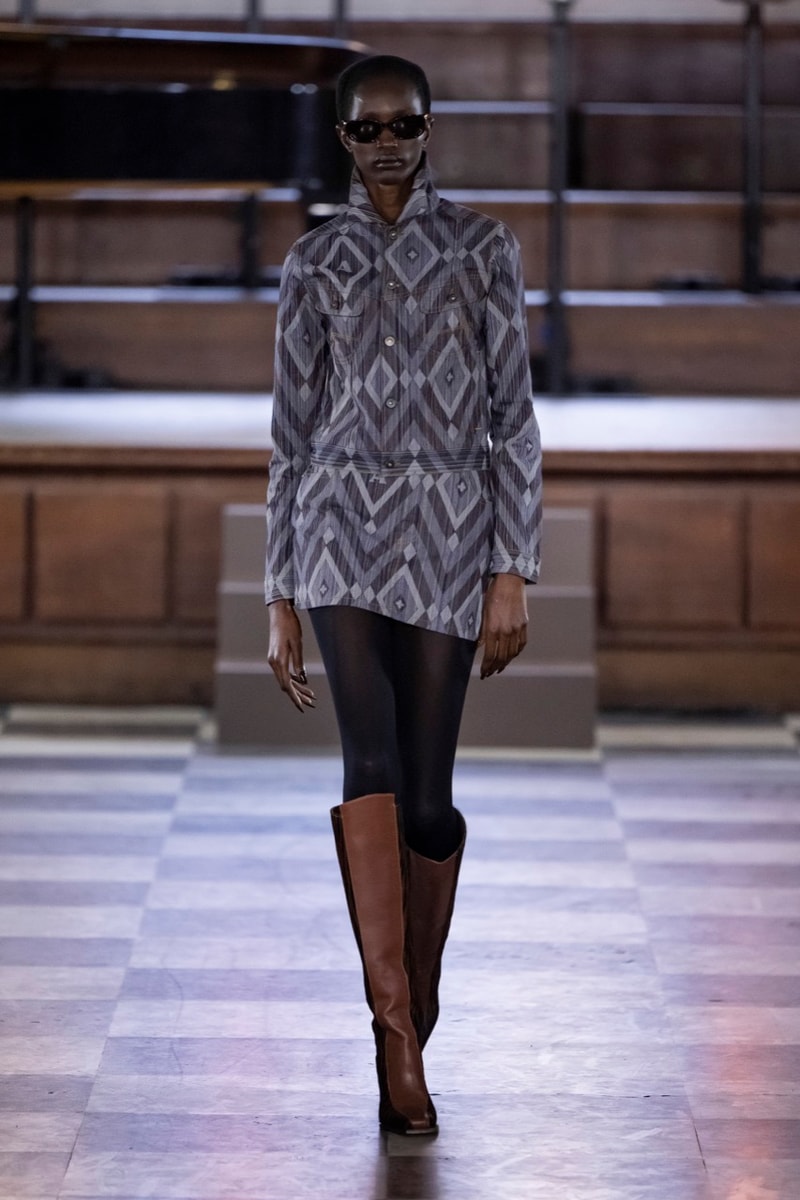 13 of 36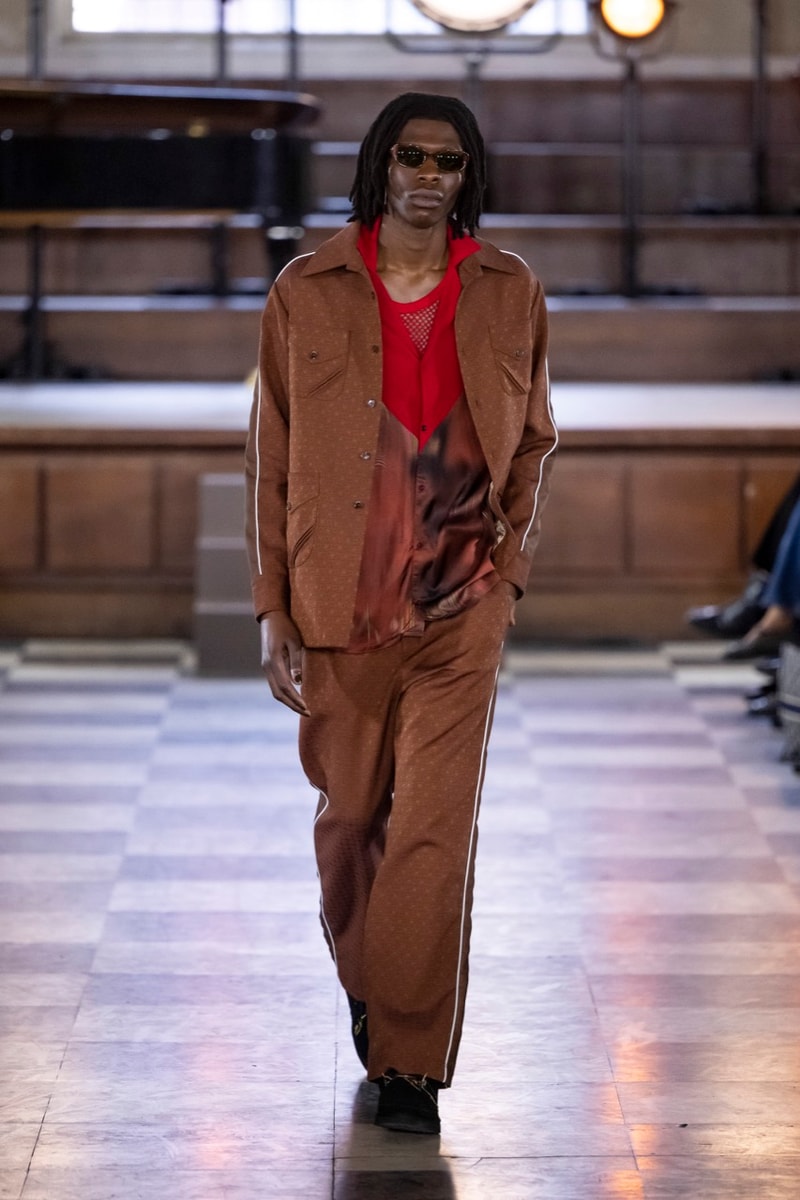 14 of 36
15 of 36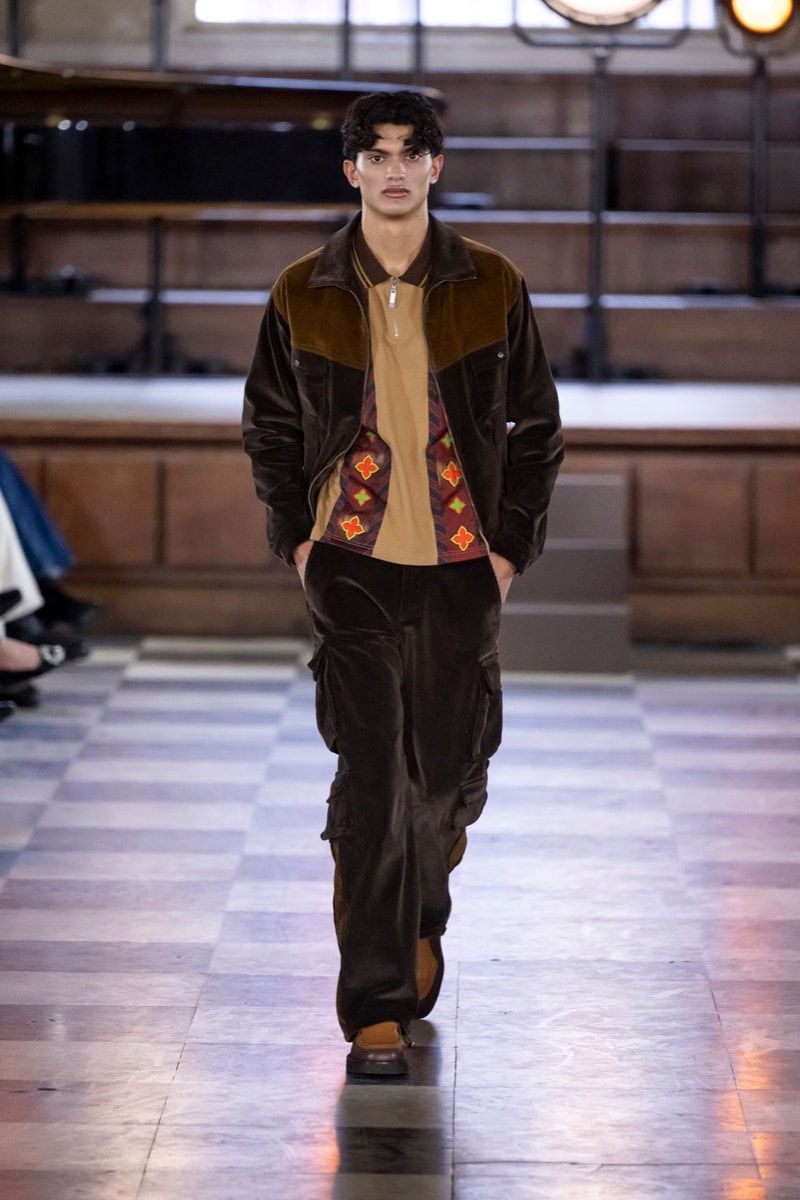 16 of 36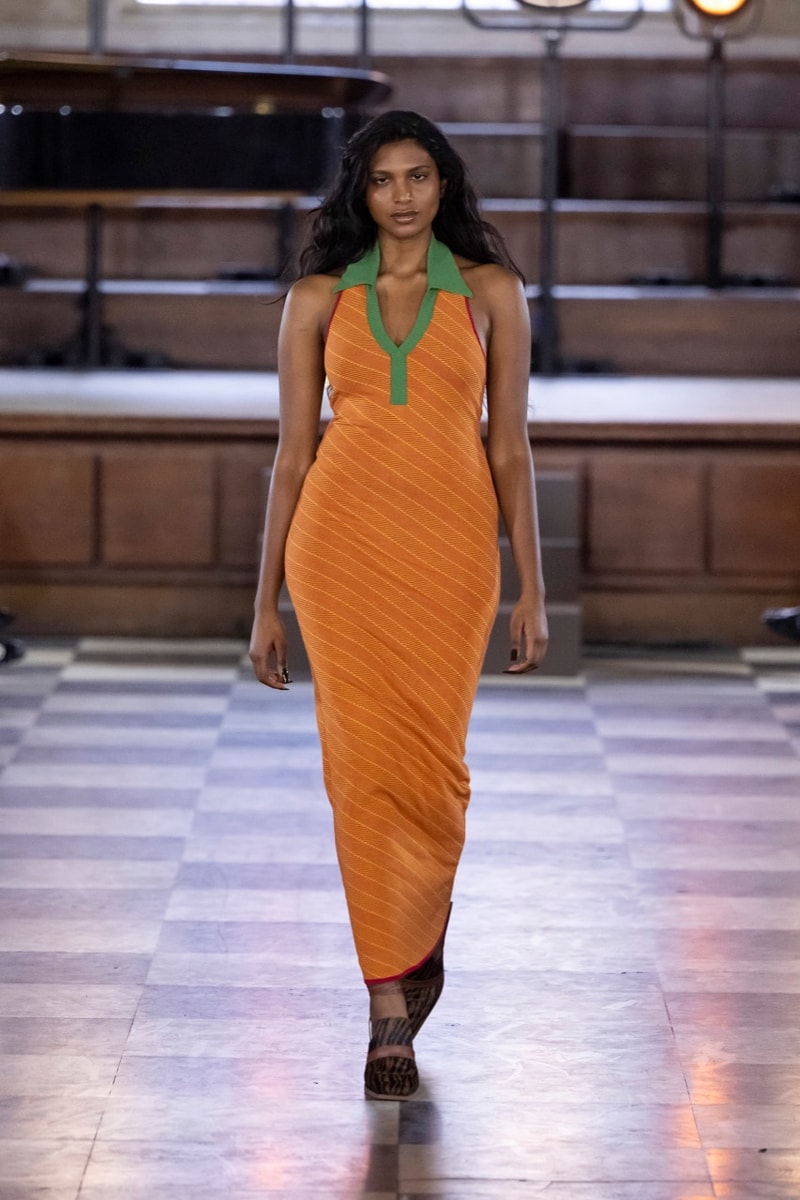 17 of 36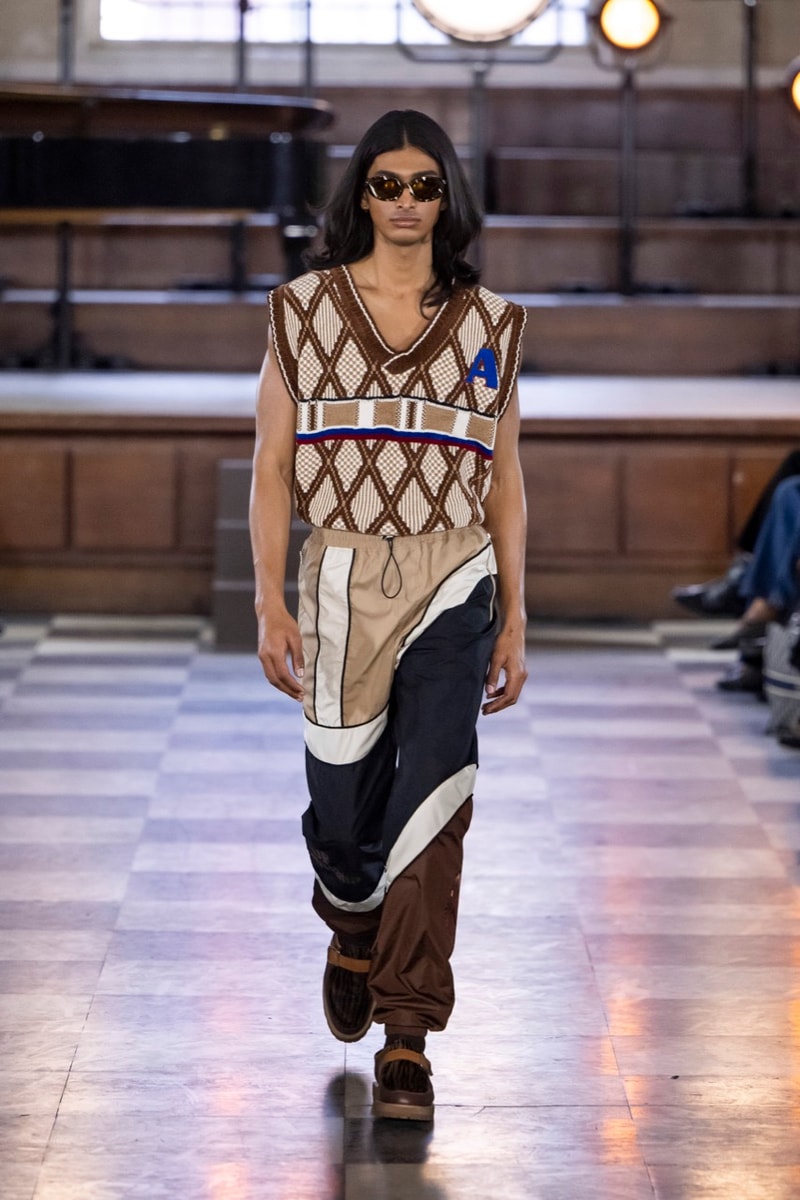 18 of 36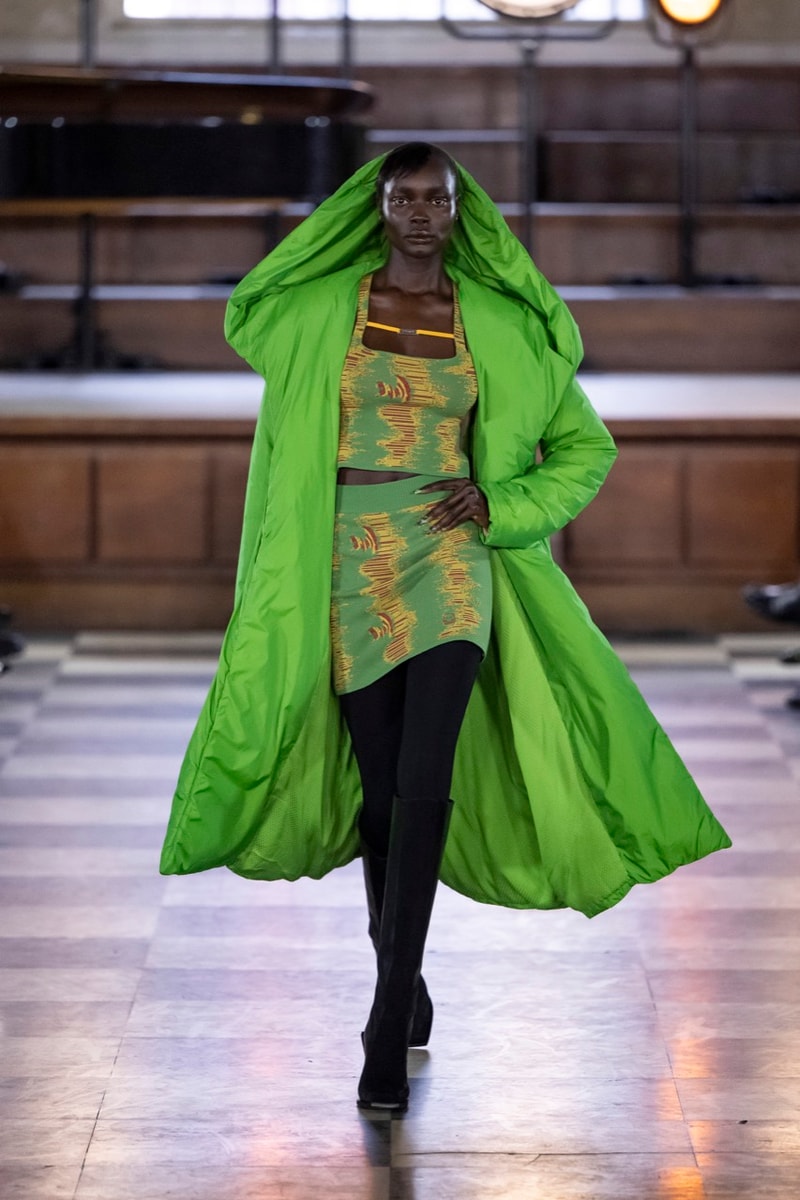 19 of 36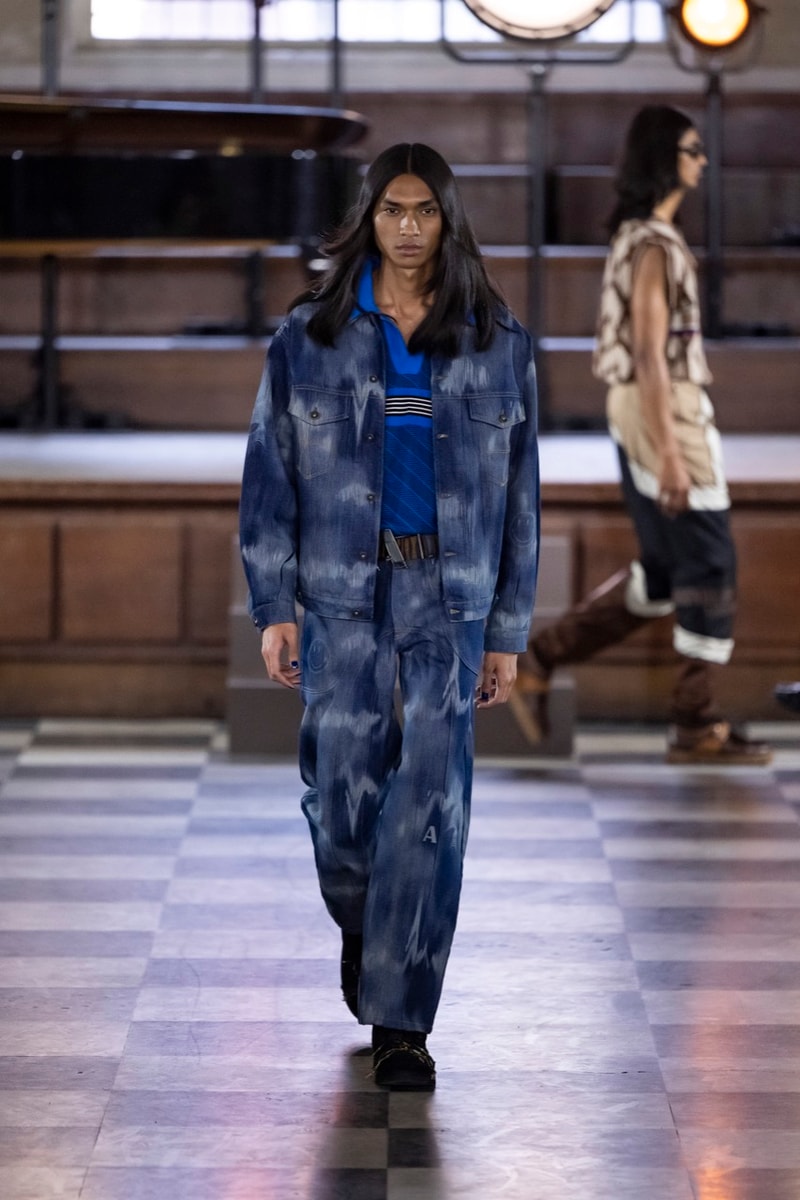 20 of 36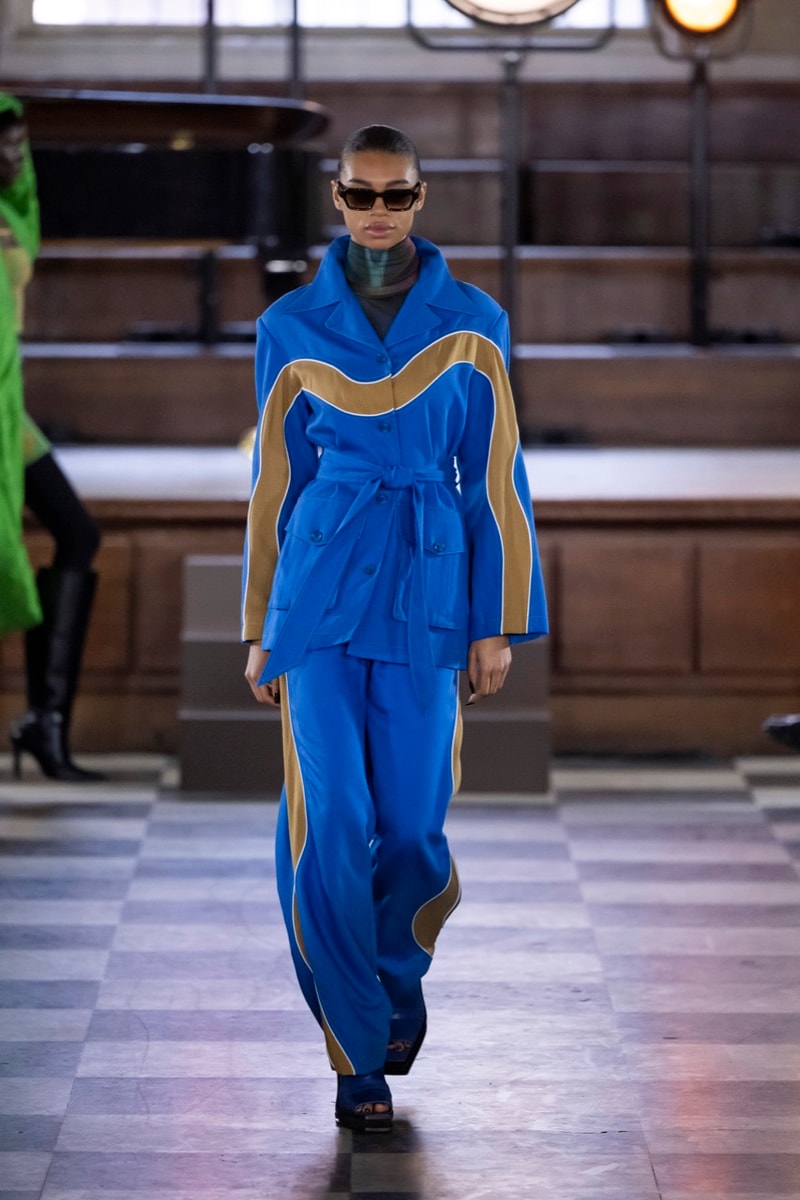 21 of 36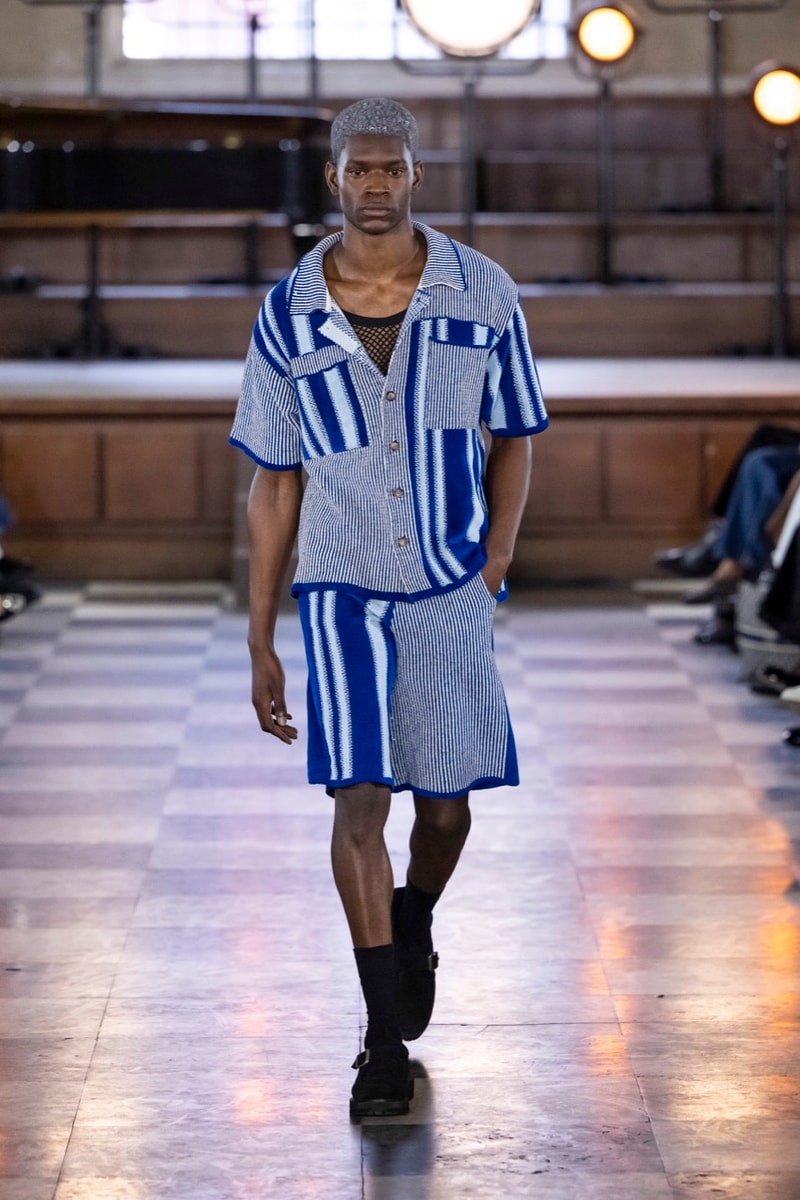 22 of 36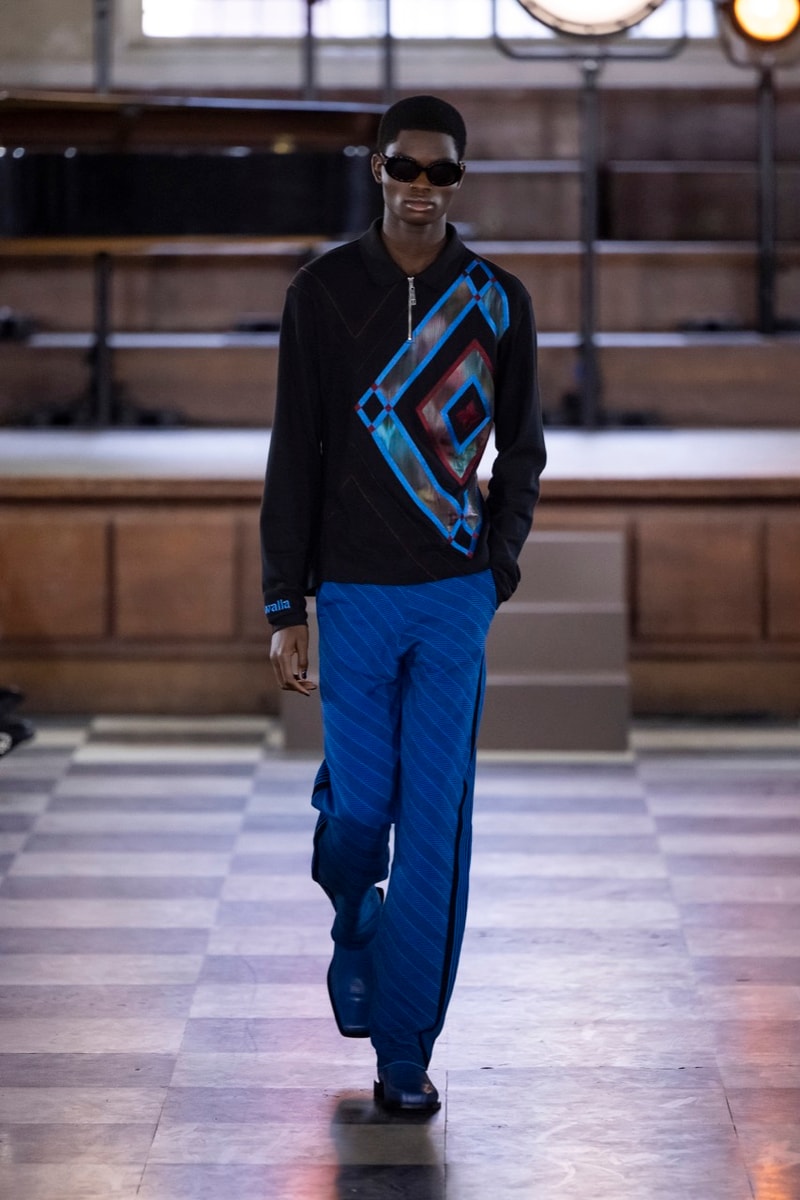 23 of 36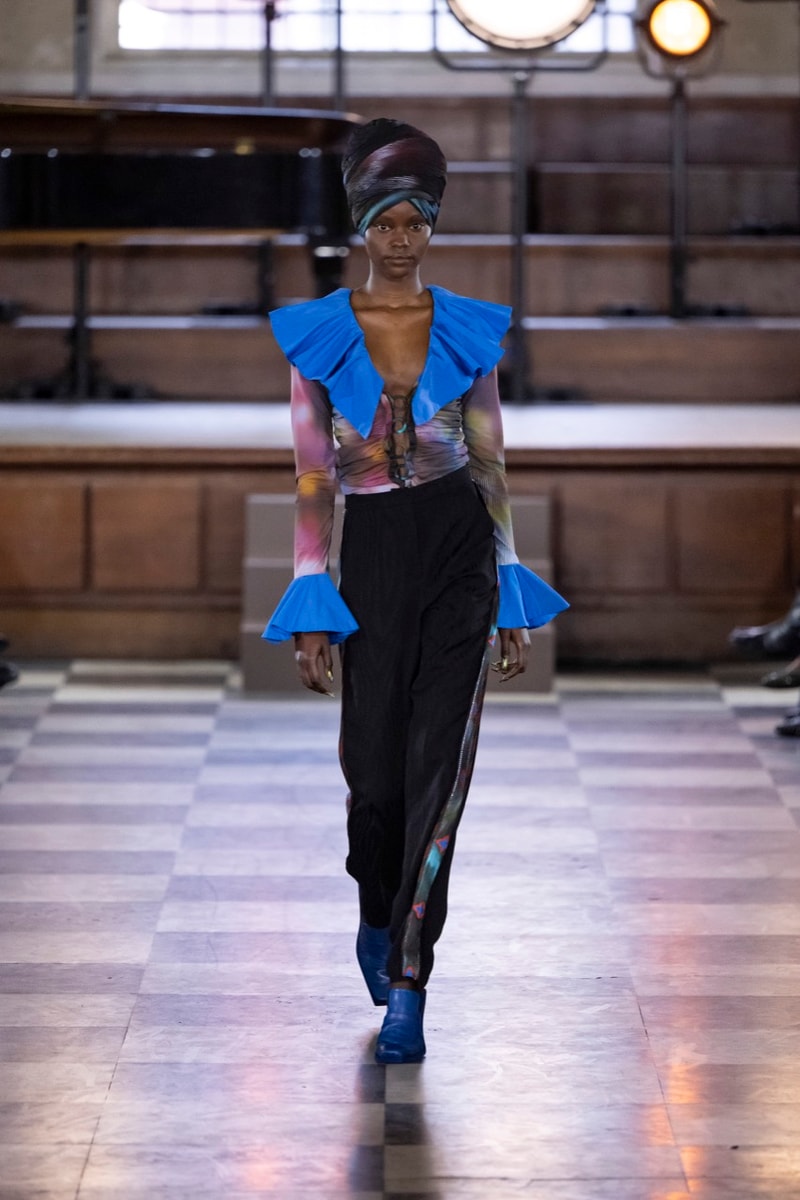 24 of 36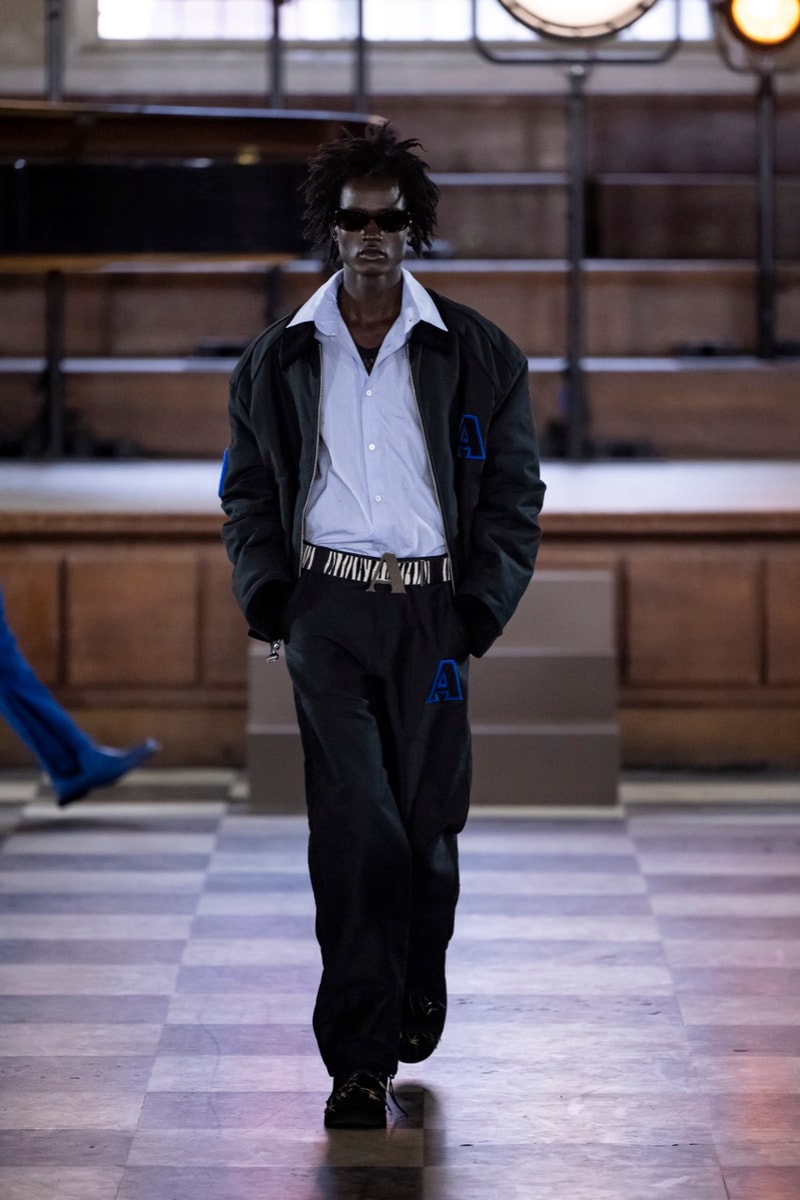 25 of 36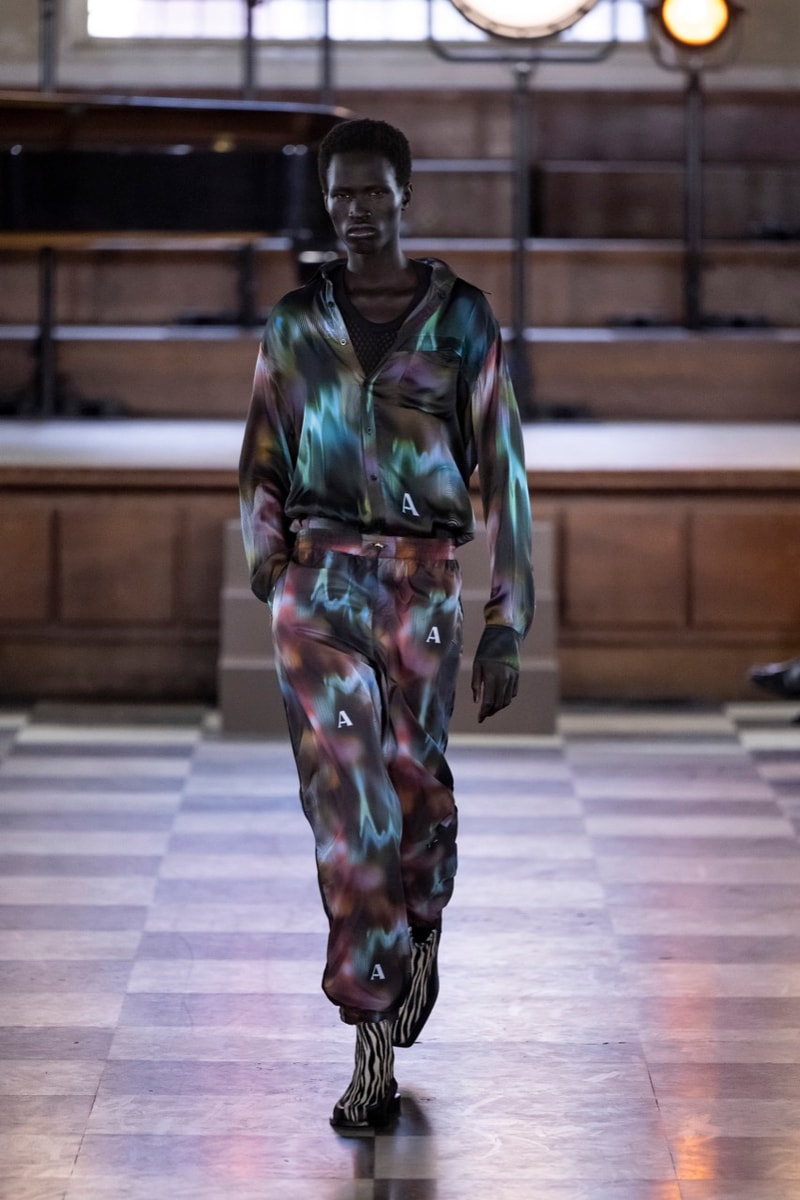 26 of 36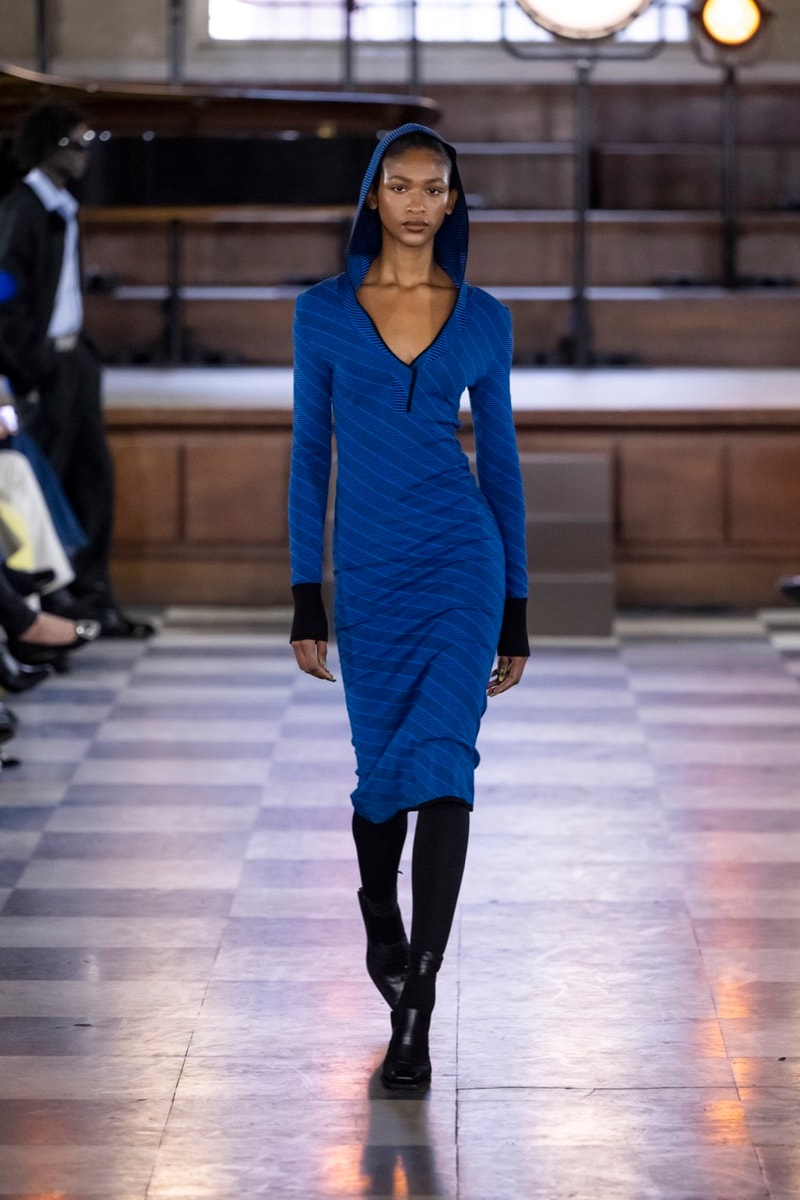 27 of 36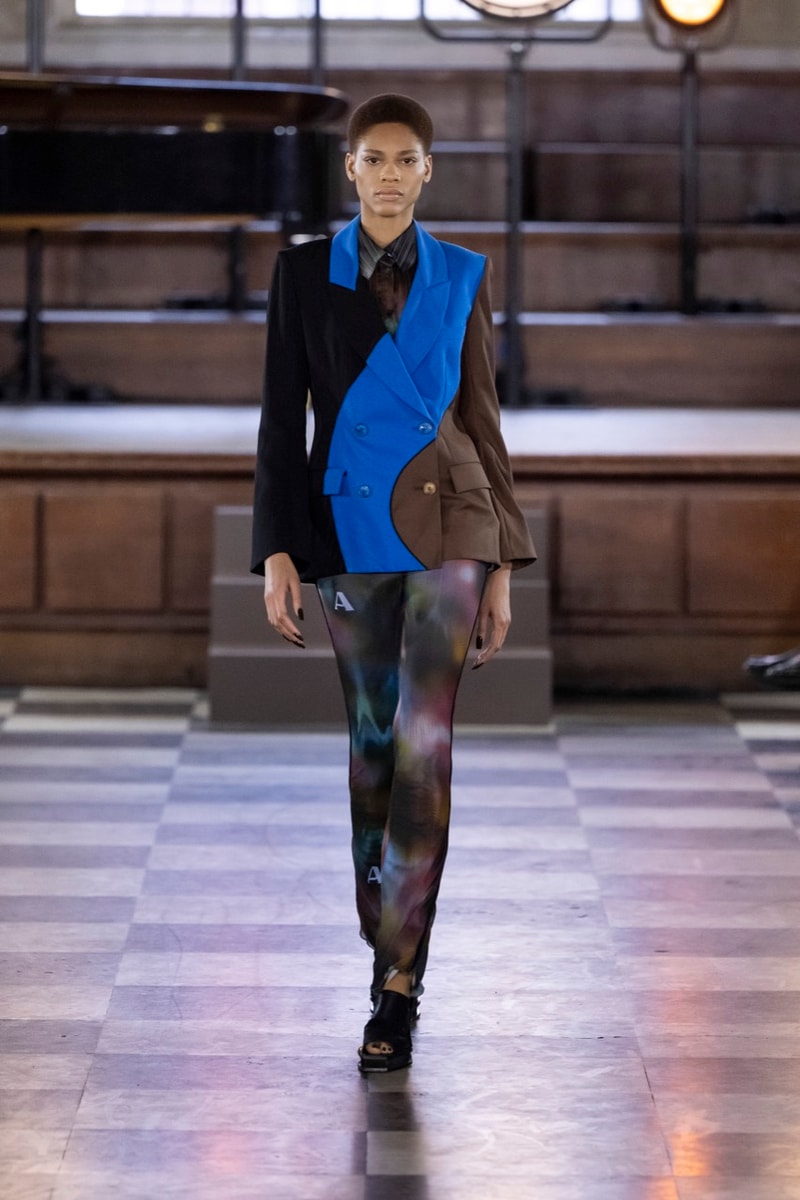 28 of 36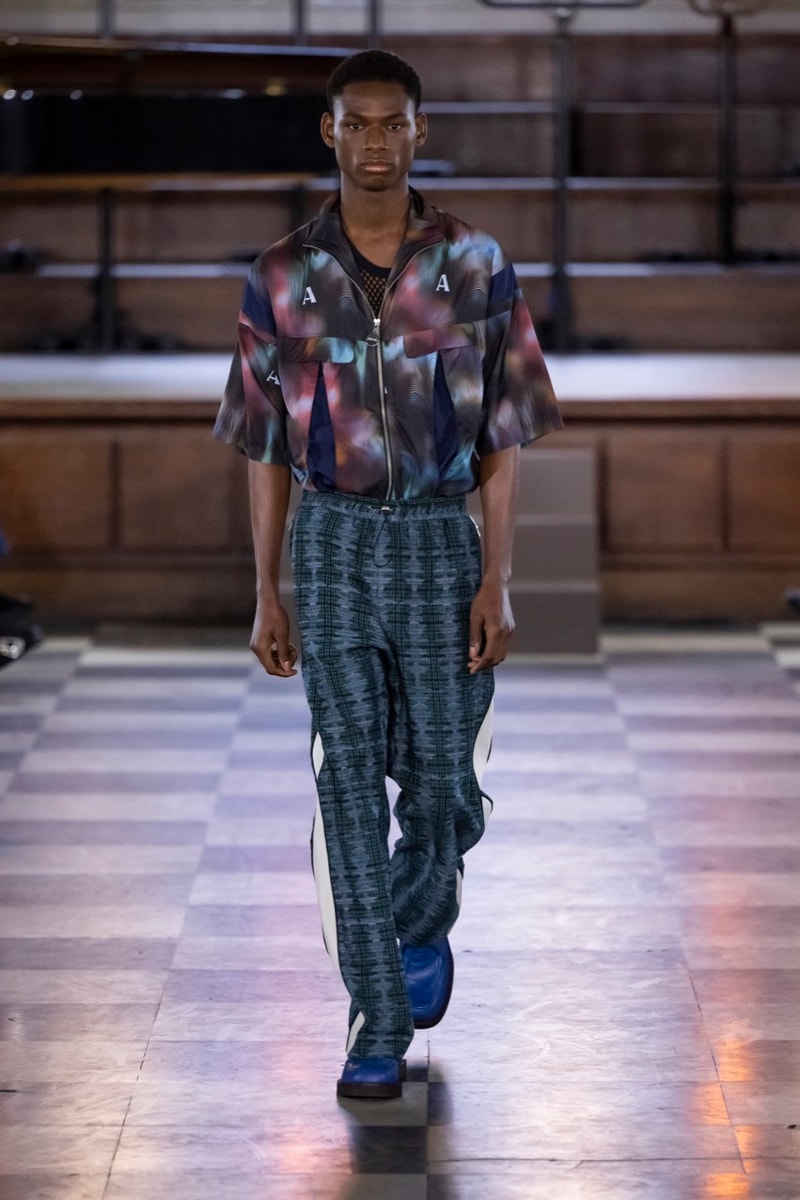 29 of 36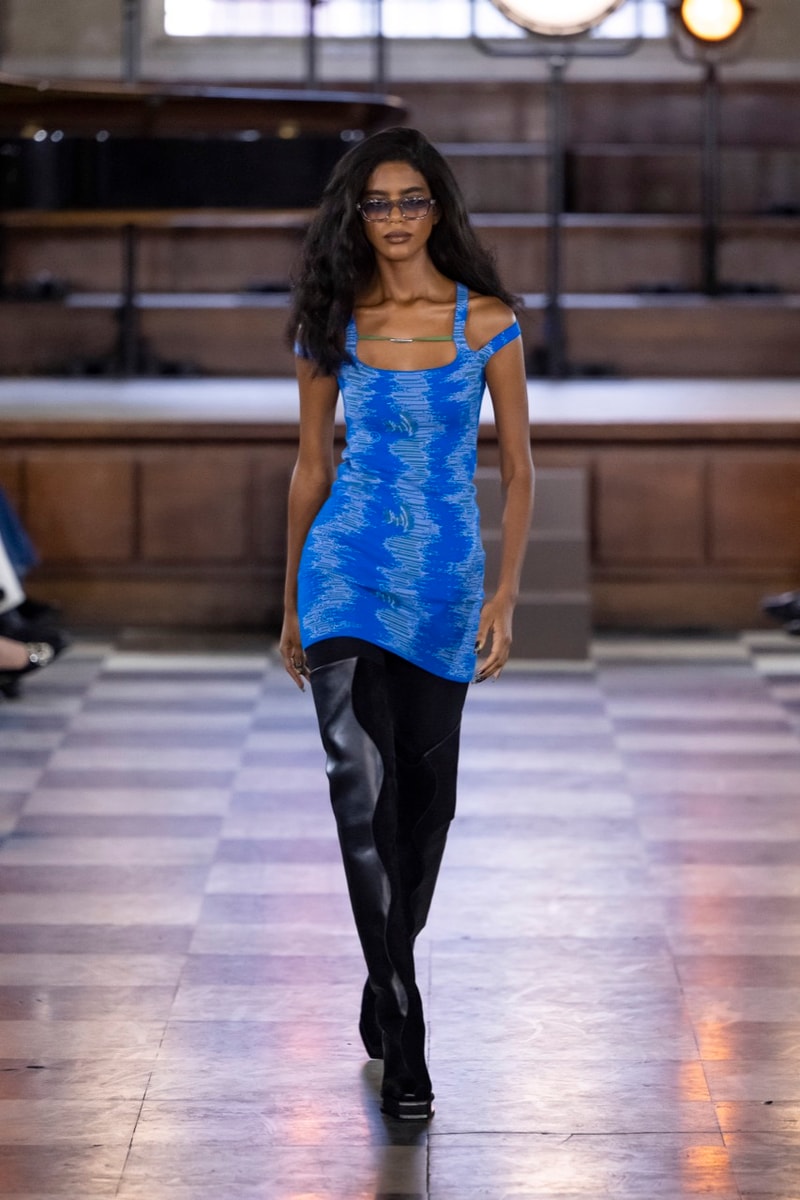 30 of 36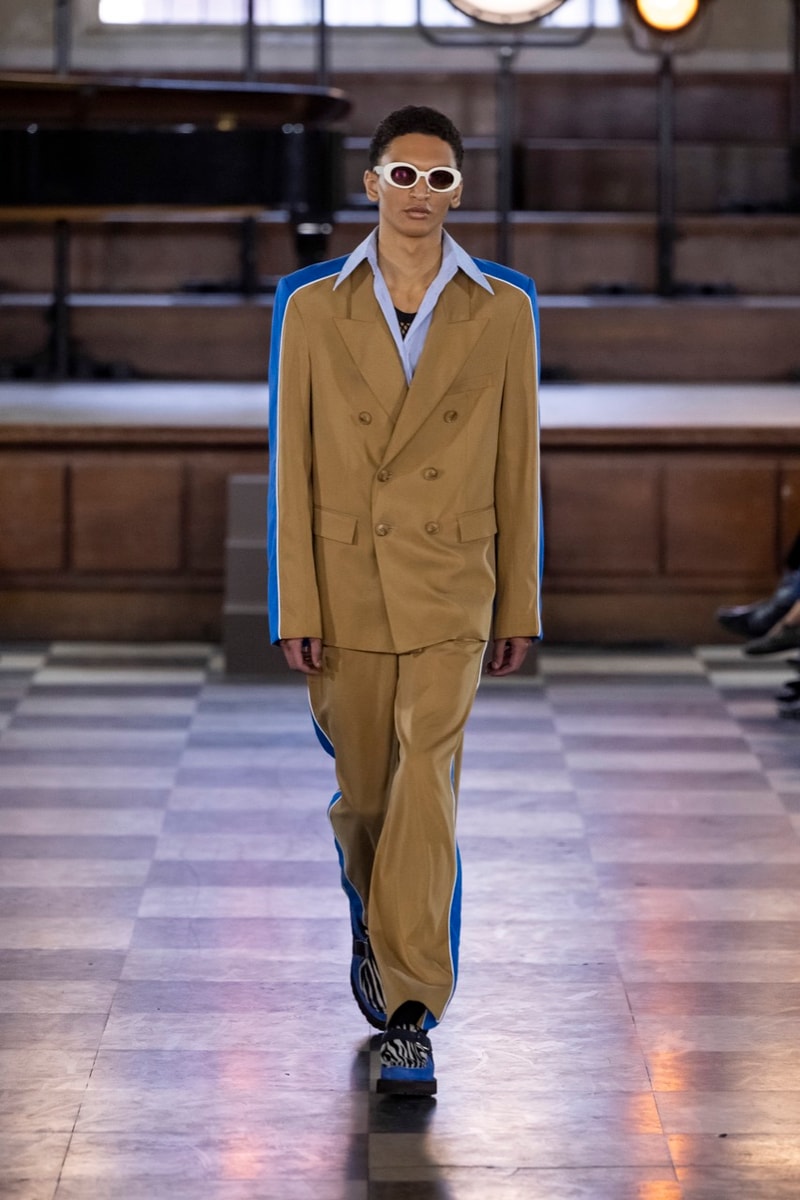 31 of 36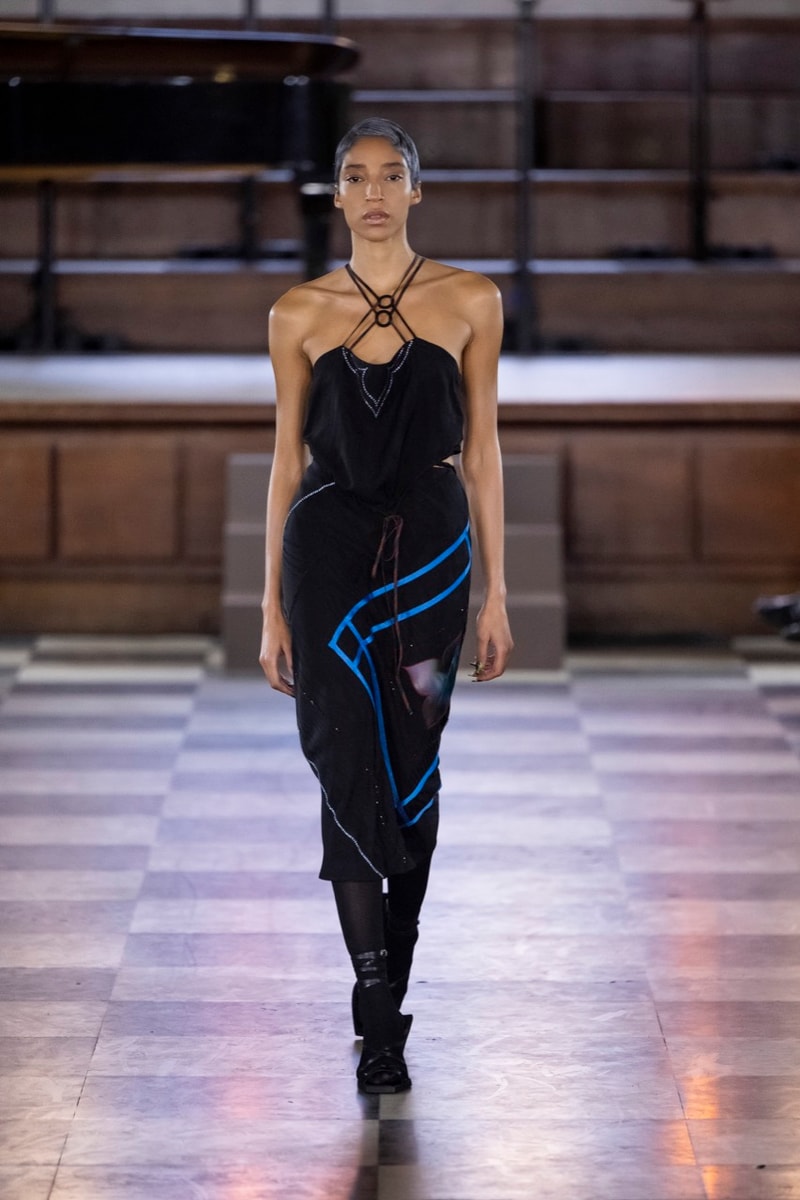 32 of 36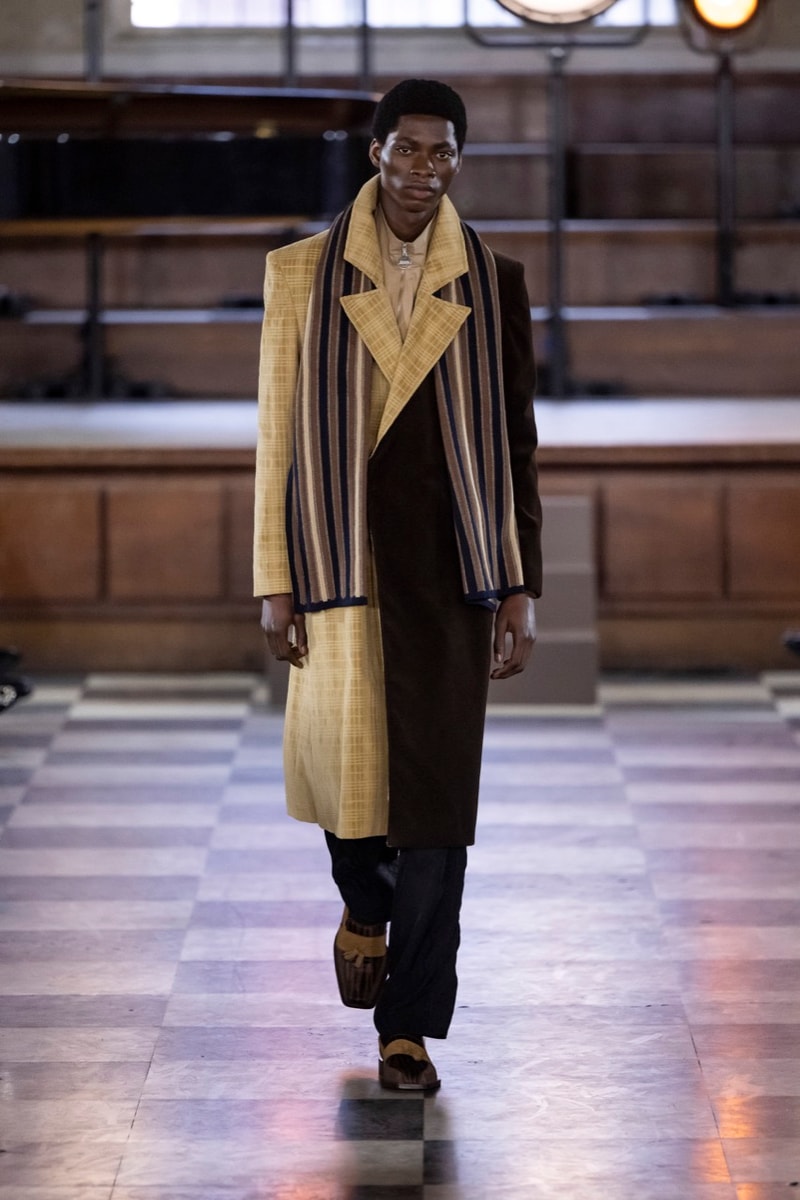 33 of 36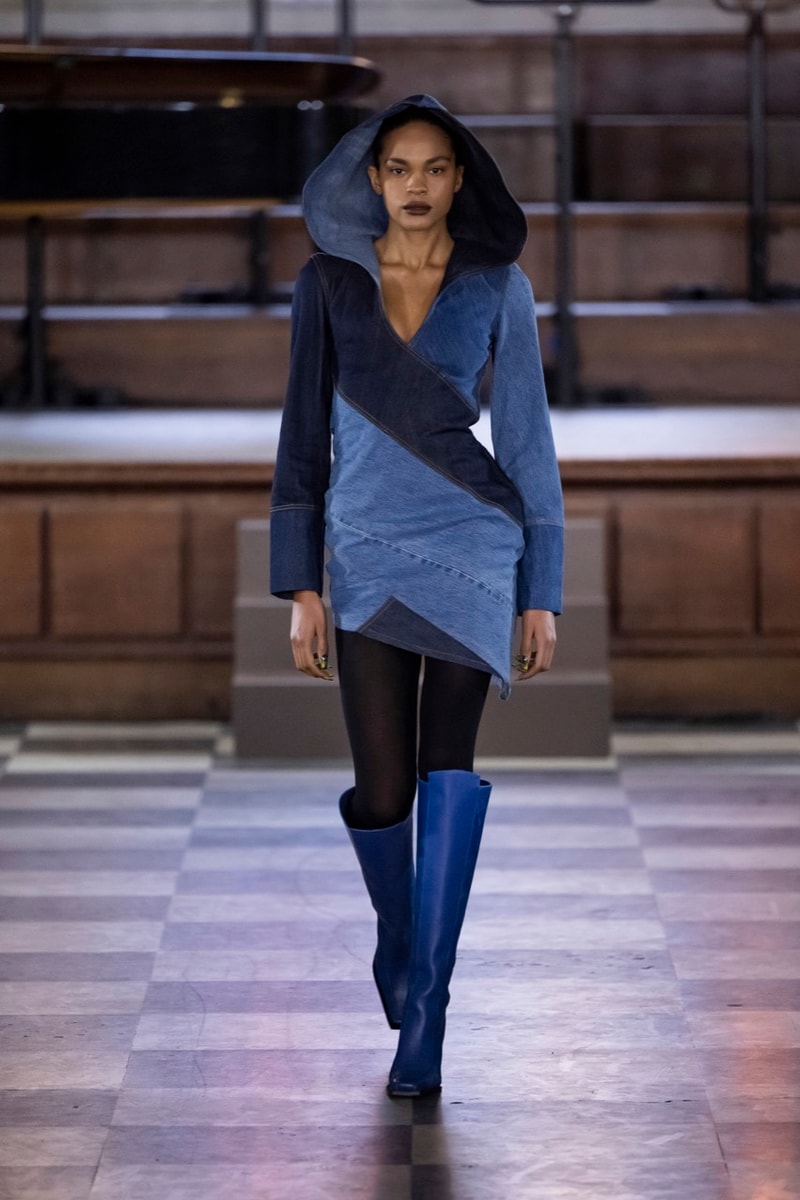 34 of 36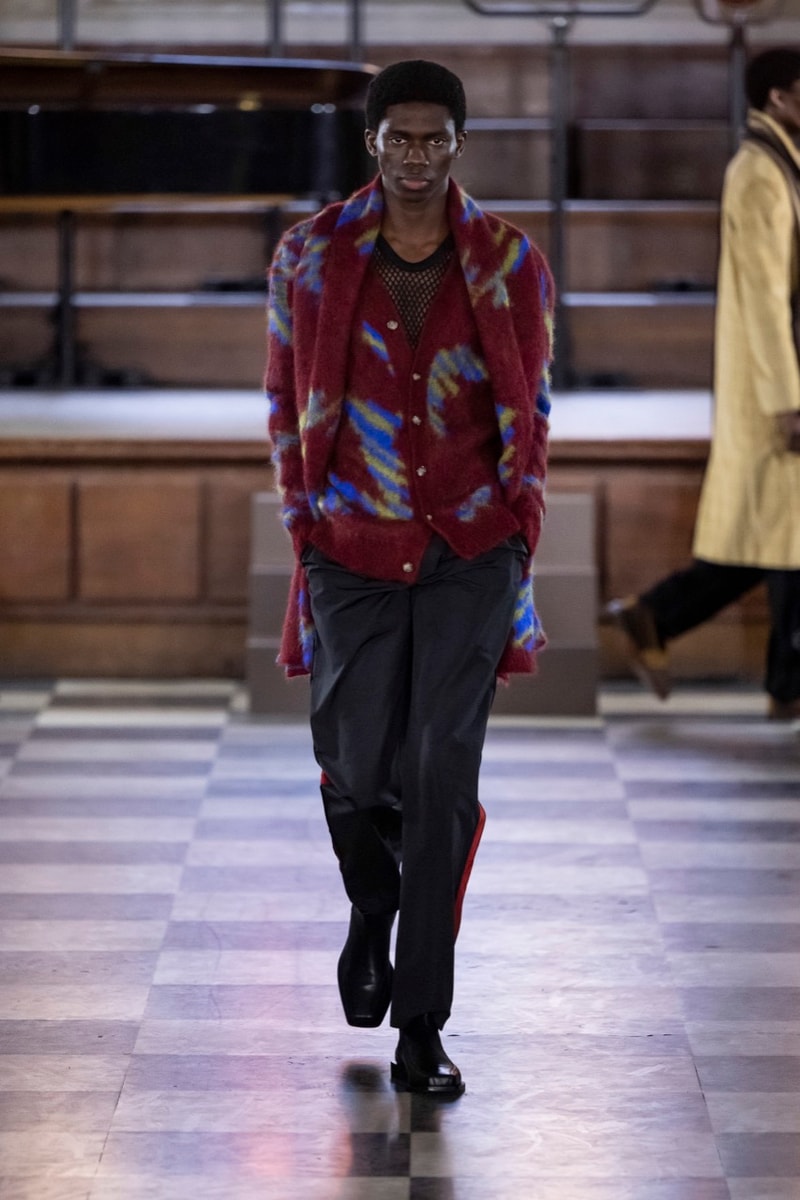 35 of 36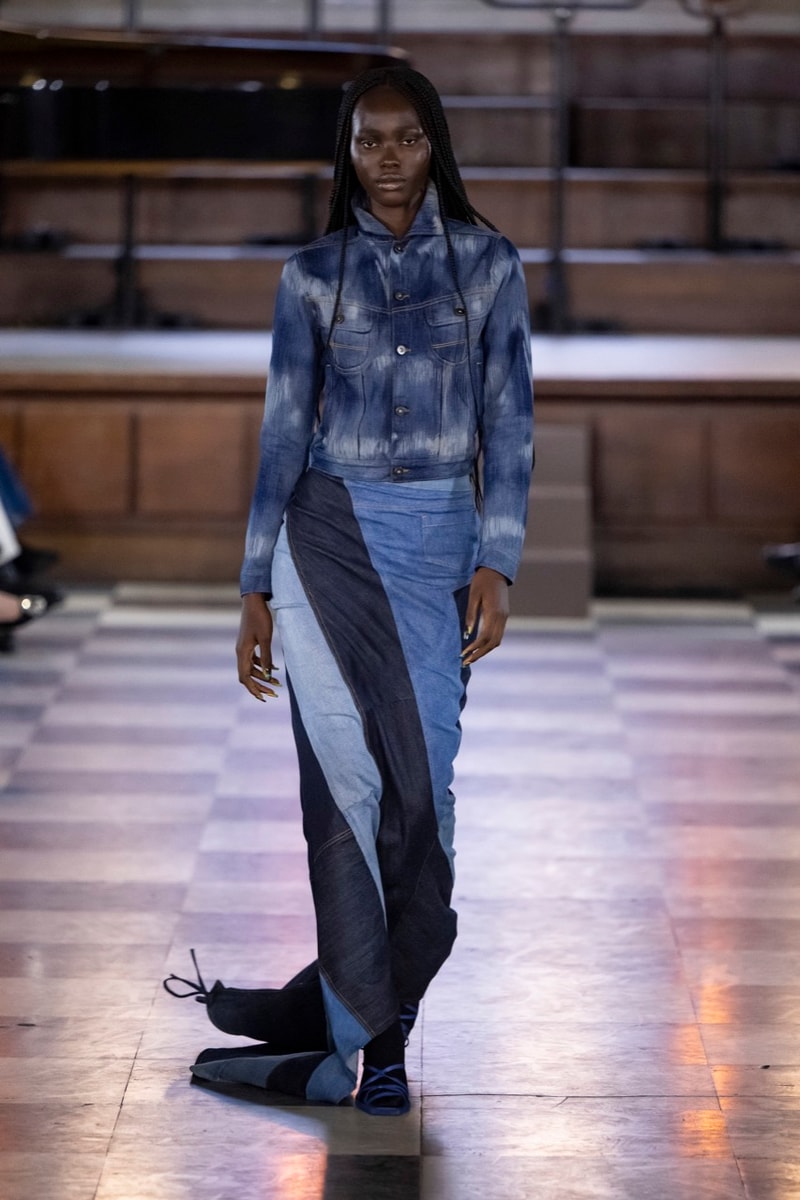 36 of 36
Fashion
Ahluwalia Blends Bollywood With Bashment for FW23
The designer's London Fashion Week showcase drew inspiration from the music of her youth.
Ahluwalia Blends Bollywood With Bashment for FW23
The designer's London Fashion Week showcase drew inspiration from the music of her youth.
You can tell a lot about a designer by who's sat in their fashion week front row. For Ahluwalia, this included the likes of Clara Amfo, Mahalia, Arlo Parks and the voice of a generation: Munya Chawawa. Alongside her vibrant guest list, Ahluwalia's Fall/Winter 2023 showcase featured a cast of entirely Black and brown models, walking down the runway to a soundtrack of saxophone renditions of iconic R&B slow jams.
Centered around the music from her youth, Ahluwalia's FW23 continued to offer a fusion of the designer's Indian-Nigerian heritage, merging Bollywood with hip-hop, afrobeats and bashment tracks resulting in a much-needed mash-up of Lata Mangeshkar and Lauryn Hill.
The musical influences found their way into the garments themselves, too, with the curves and waves of musical notes translated into jacquard patterns on knitwear and co-ords. Arriving in a rich color palette of earthy reds, browns and ochres, this season's hues drew inspiration from the album covers and subsequent graphics of the music, showcased through Ahluwalia's signature geometric shapes and curvatures.
Standout pieces included floor-length ruby gowns, puffy green trench coats and hooded cocktail dresses alongside the introduction of Ahluwalia's first-ever shoe collection. Offering vibrant takes on classic Chelsea boots and heels, the designer's foray into footwear included A-shaped wedges and lace-up mules, complemented by a glasses collaboration with Ace & Tate.
Elsewhere, the collection featured an extension of Ahluwalia's partnership with Microsoft, allowing viewers to scan QR codes on the clothing which enable them to listen to the very same soundtrack that inspired the designs.
Take a closer look at Ahluwalia's FW23 above.
For more from London Fashion Week, check out our interview with emerging designer Sinead Gorey.
---
Share this article