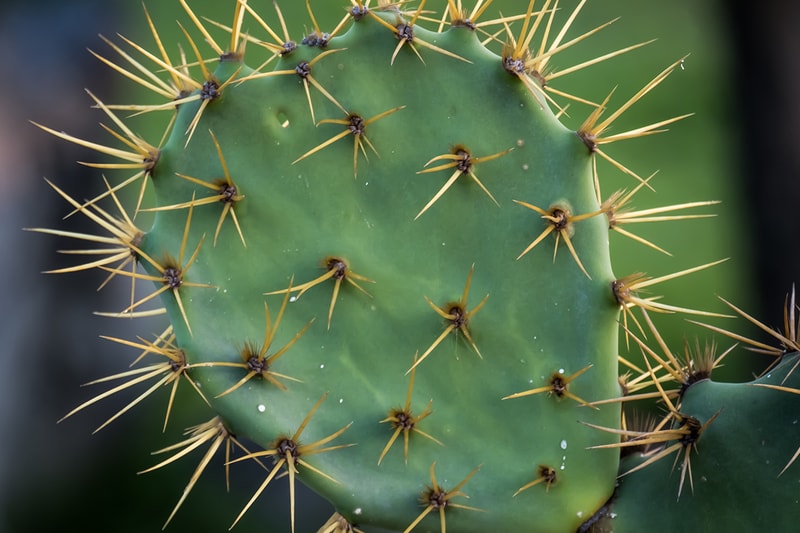 Beauty
Cactus-Infused Skincare Is About To Be Everywhere for Spring 2023
Things are about to get very prickly.
Cactus-Infused Skincare Is About To Be Everywhere for Spring 2023
Things are about to get very prickly.
Green colored skincare products such as avocado are having a real moment right now. While we're still in the wake of winter for a few more weeks, heritage ingredients such as hyaluronic acid, niacinamide and vitamin C will continue to be our besties. However, as the flowers start to bloom and winter turns into spring, dry and dull skin amid seasonal changes is bound to become an issue for most of us. However, to combat this issue, all signs suggest introducing cactus-infused goodies into your routine.
Cactus extract benefits all skin types by providing the skin with rich vitamins and minerals. For acne-prone and dehydration concerns, the extract works as an anti-inflammatory and antimicrobial ingredient which is a recipe for healthy, unclogged pores and works to firm and clear complexion. Oily skin types reap the same benefits and help manage sebum production.
Brands such as Boscia are leading the charge with cactus-infused moisturizers and face masks. Ahead of spring, introduce the brand's Cactus Water Peel-Off Mask to your regimen. The mask is created to rejuvenate fatigued skin after a long winter. It's packed with powerful ingredients such as Queen of The Night Cactus, vitamin C and algae. Not only does this mask hydrate, but for $34 USD, you'll be blessed with a radiant, luxe spa-treatment glow.
View this post on Instagram
View this post on Instagram
---
Share this article