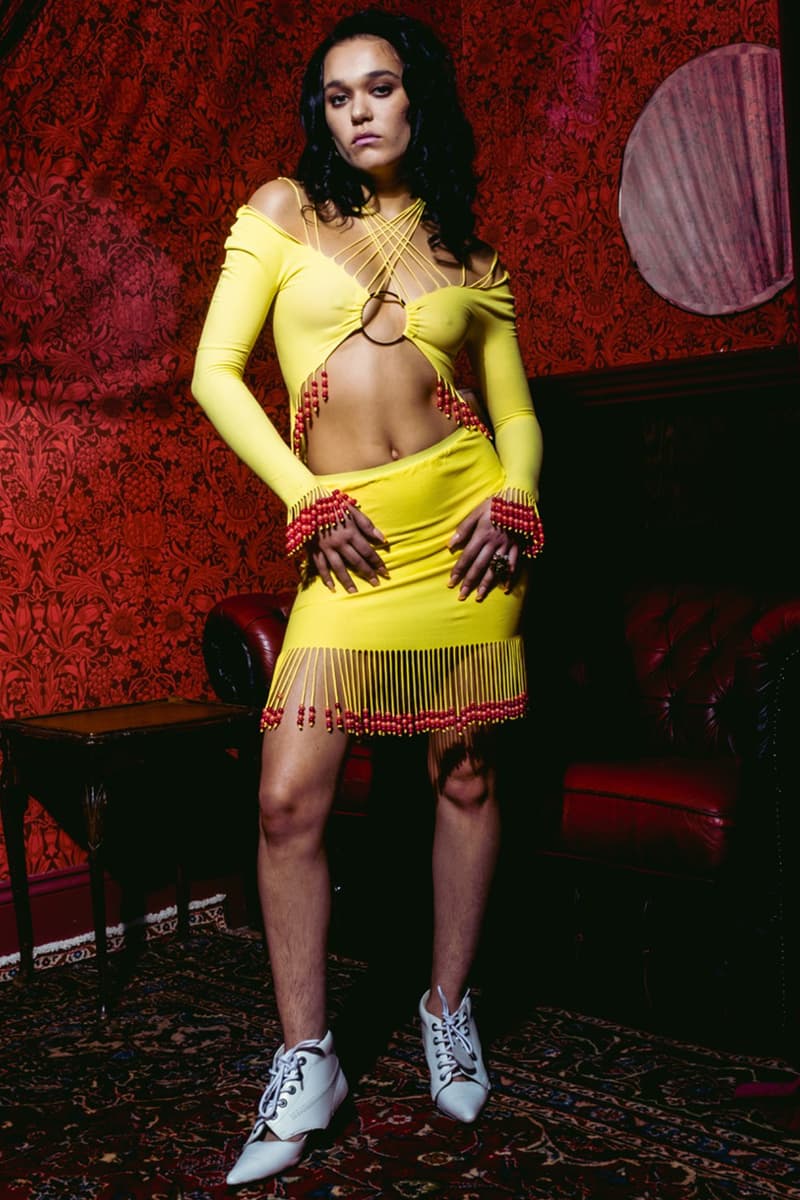 1 of 29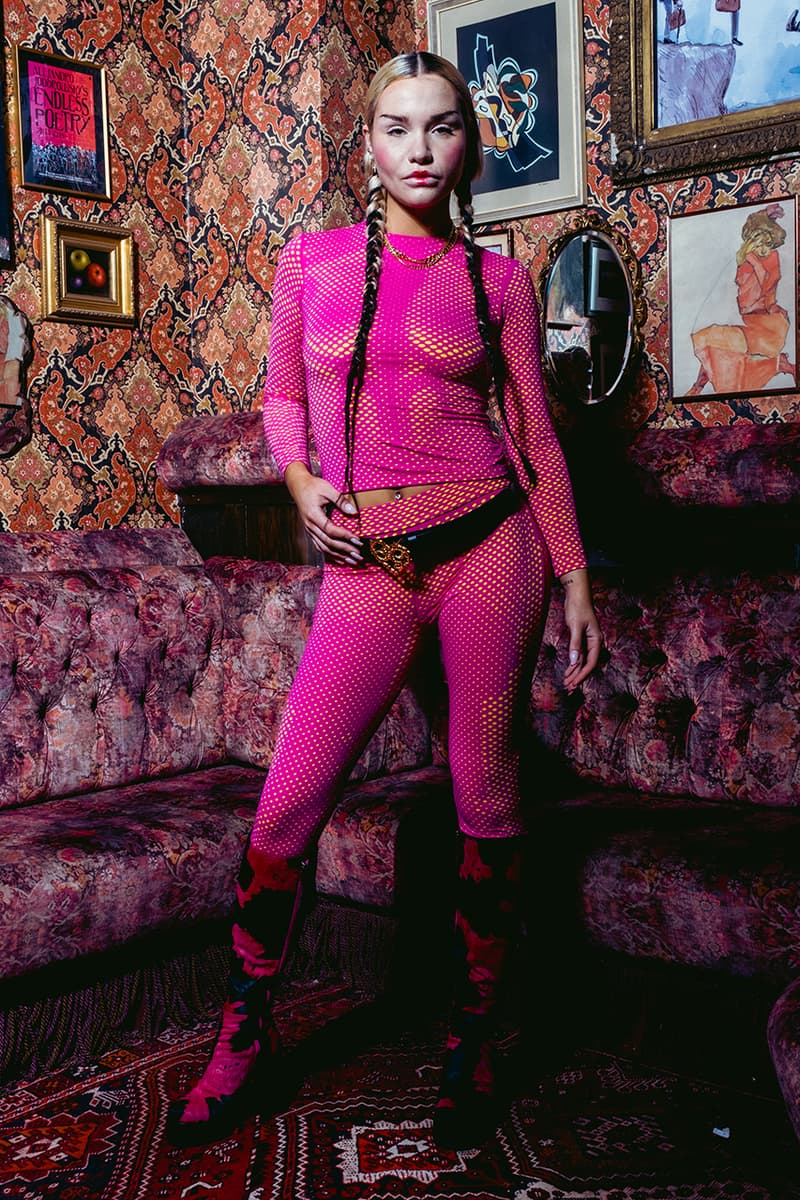 2 of 29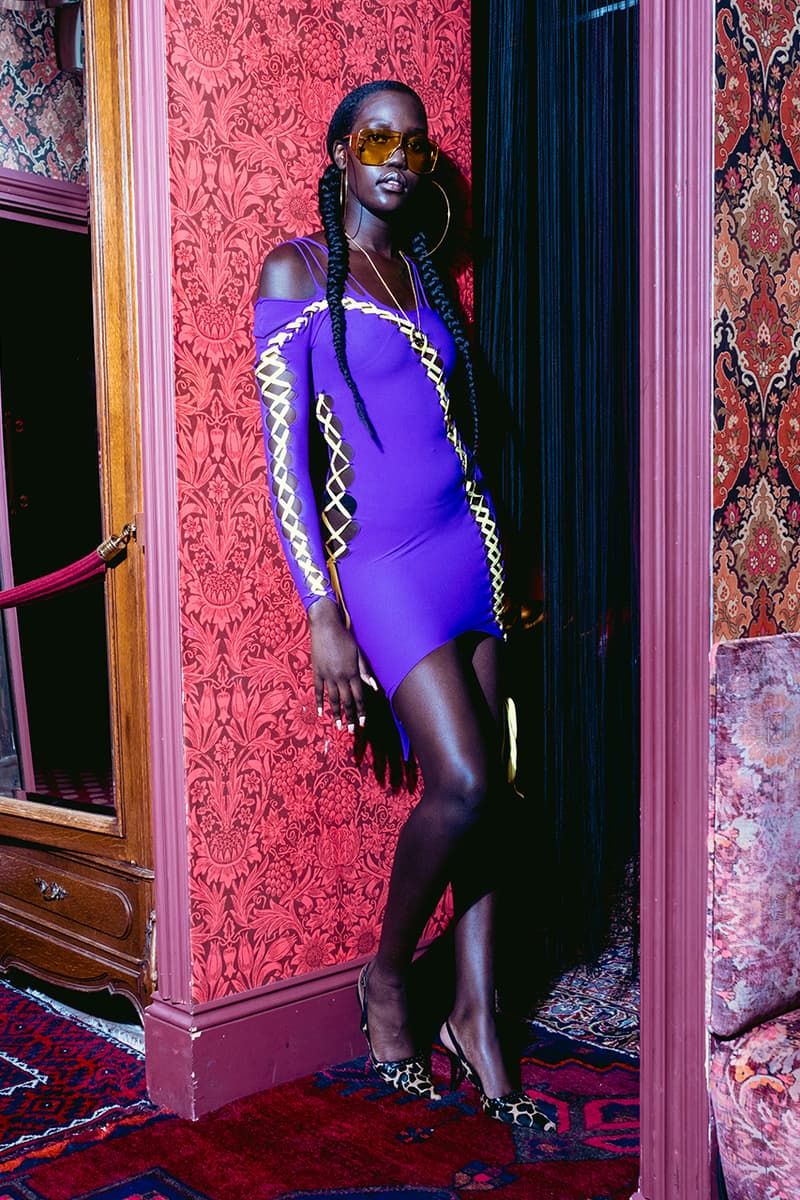 3 of 29
4 of 29
5 of 29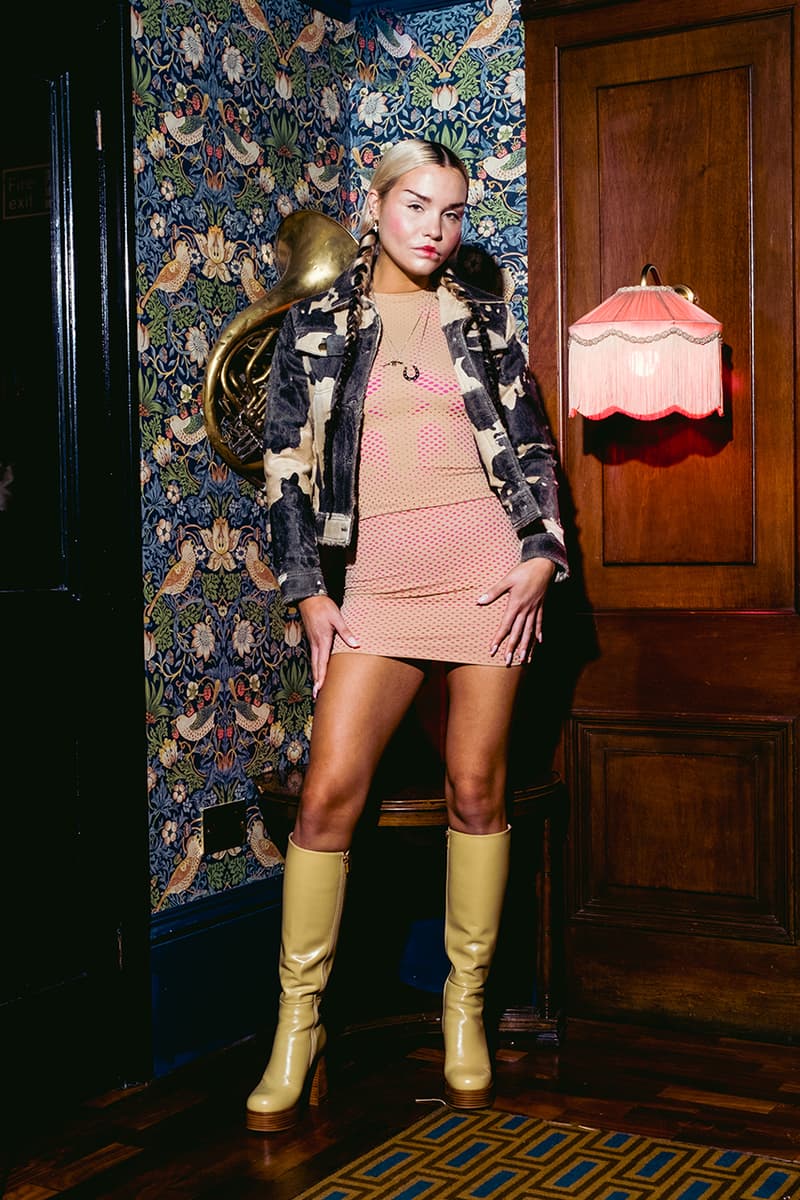 6 of 29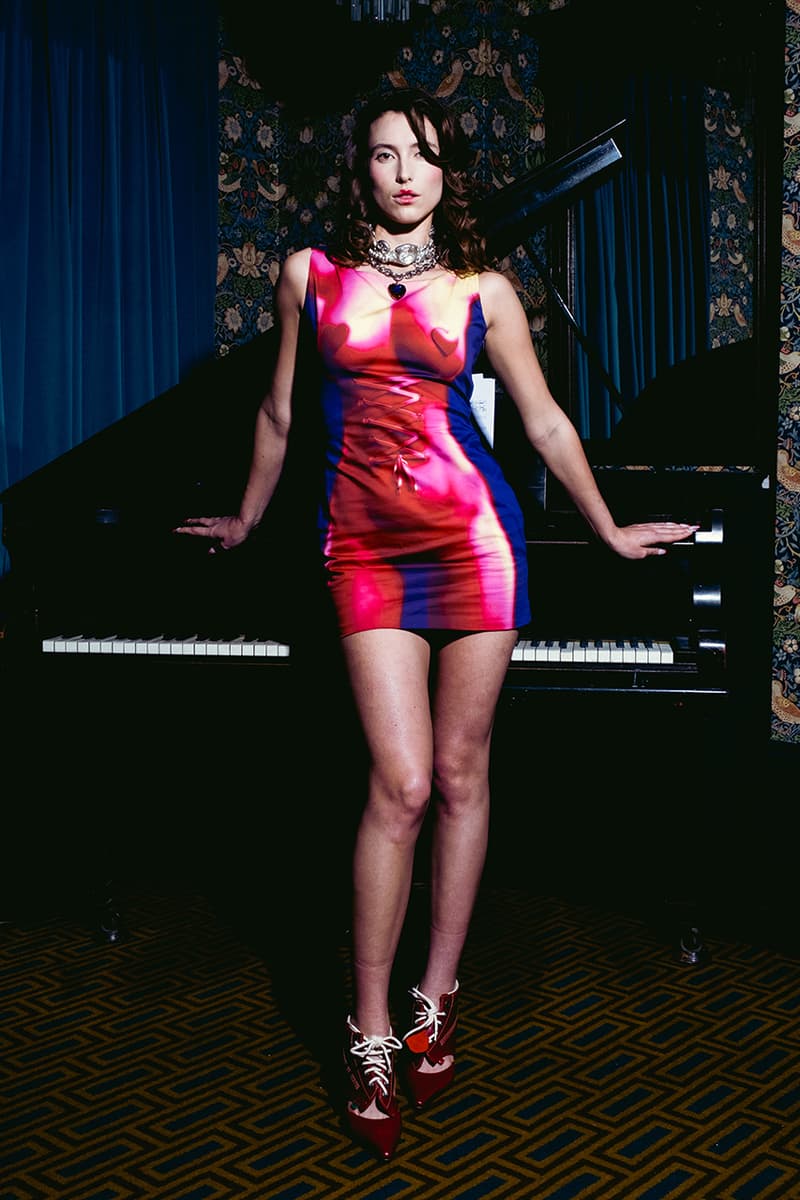 7 of 29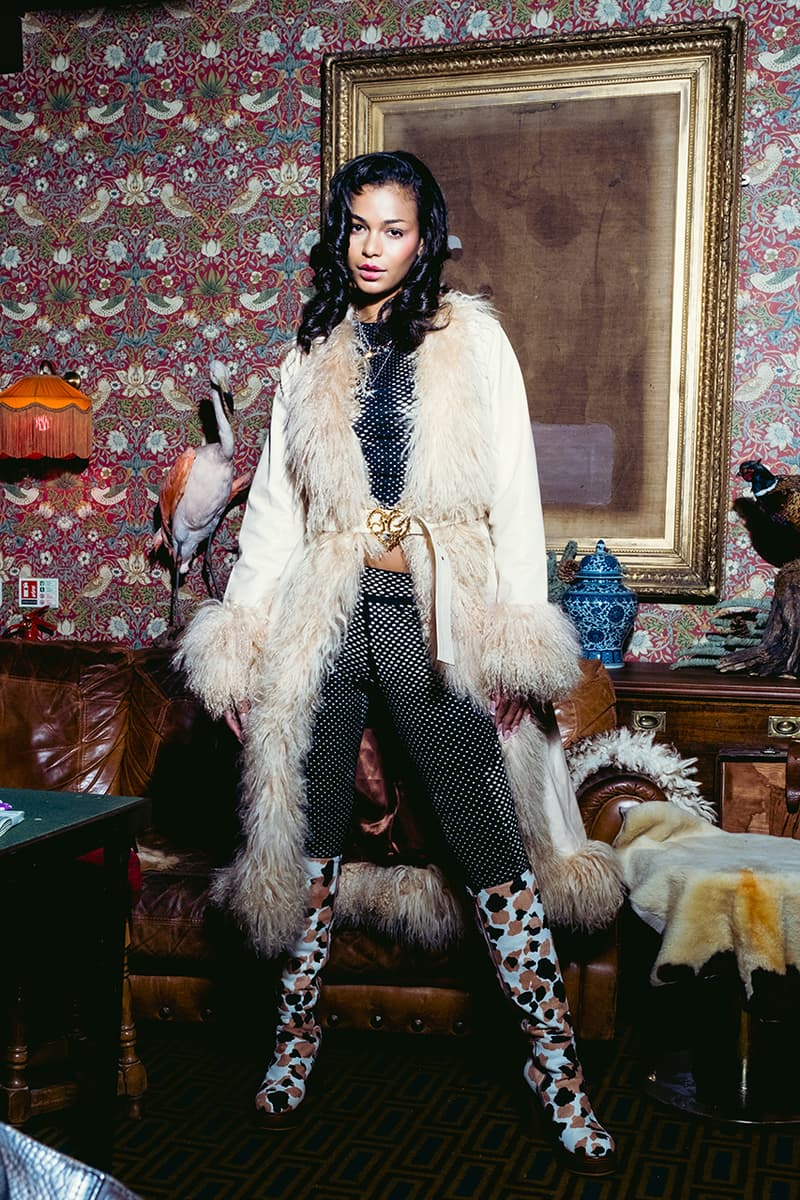 8 of 29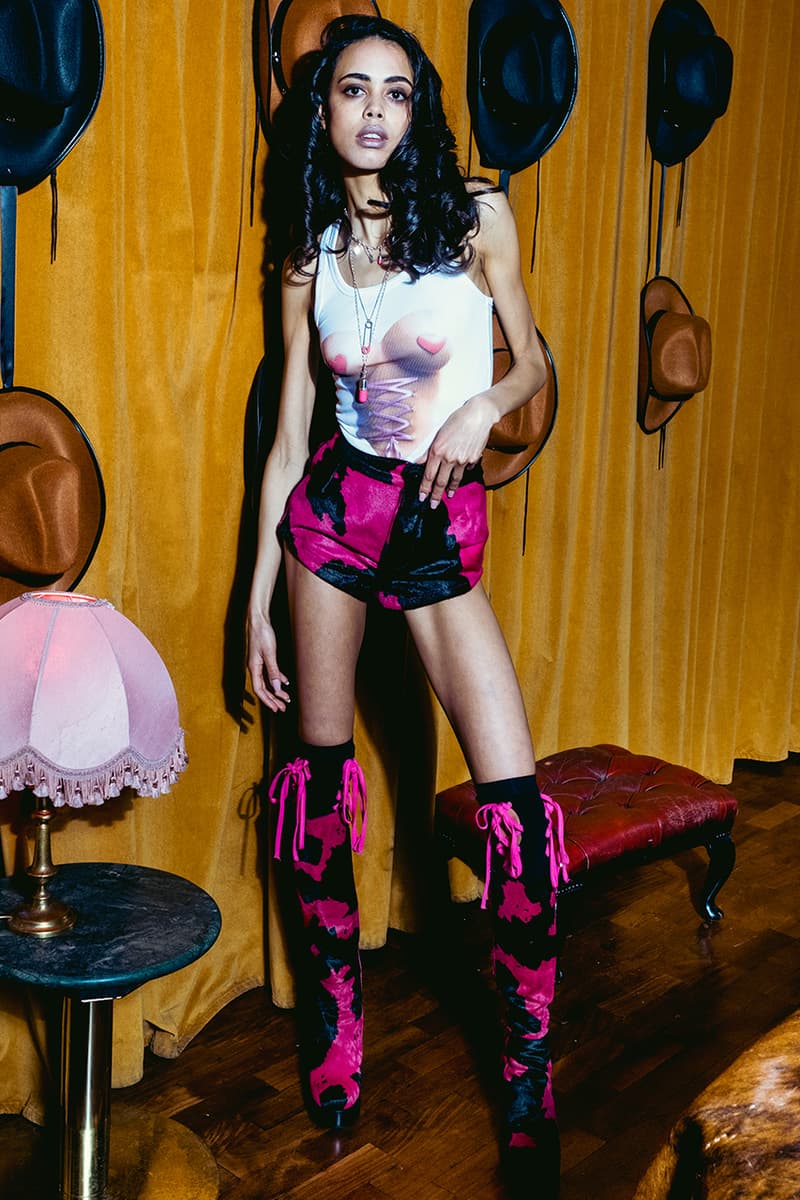 9 of 29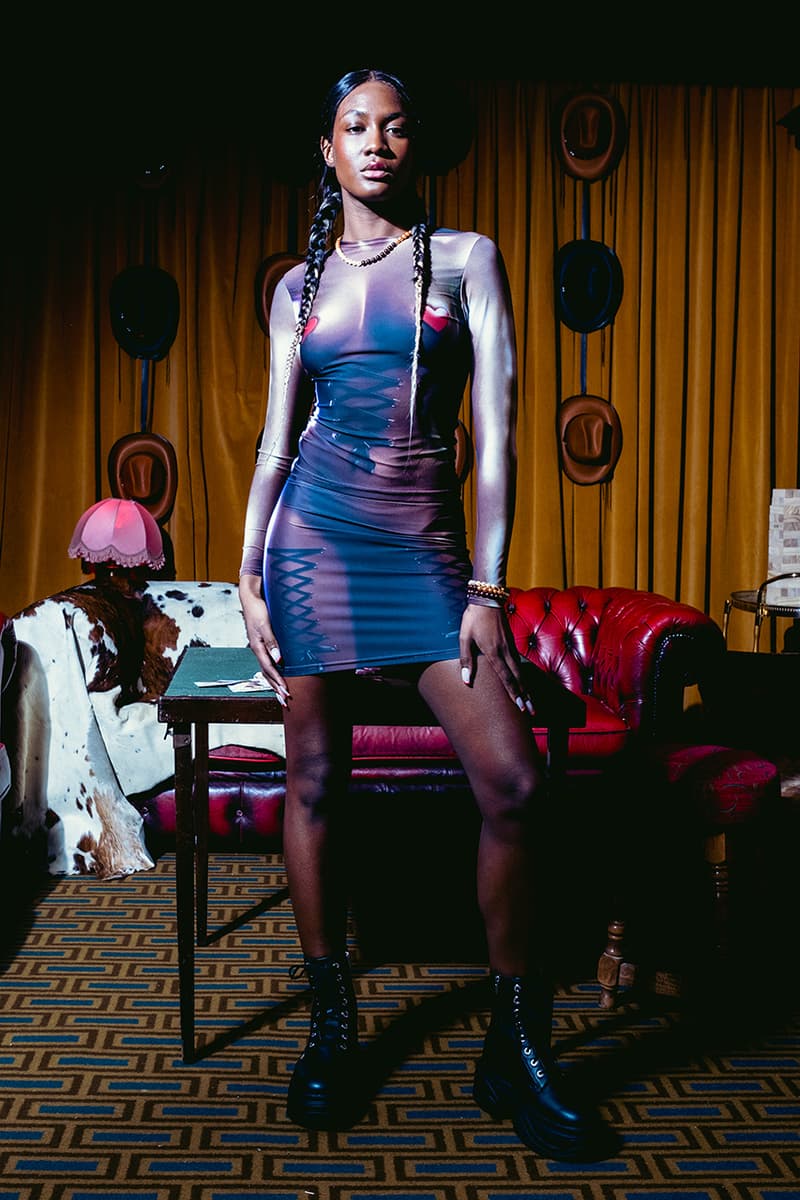 10 of 29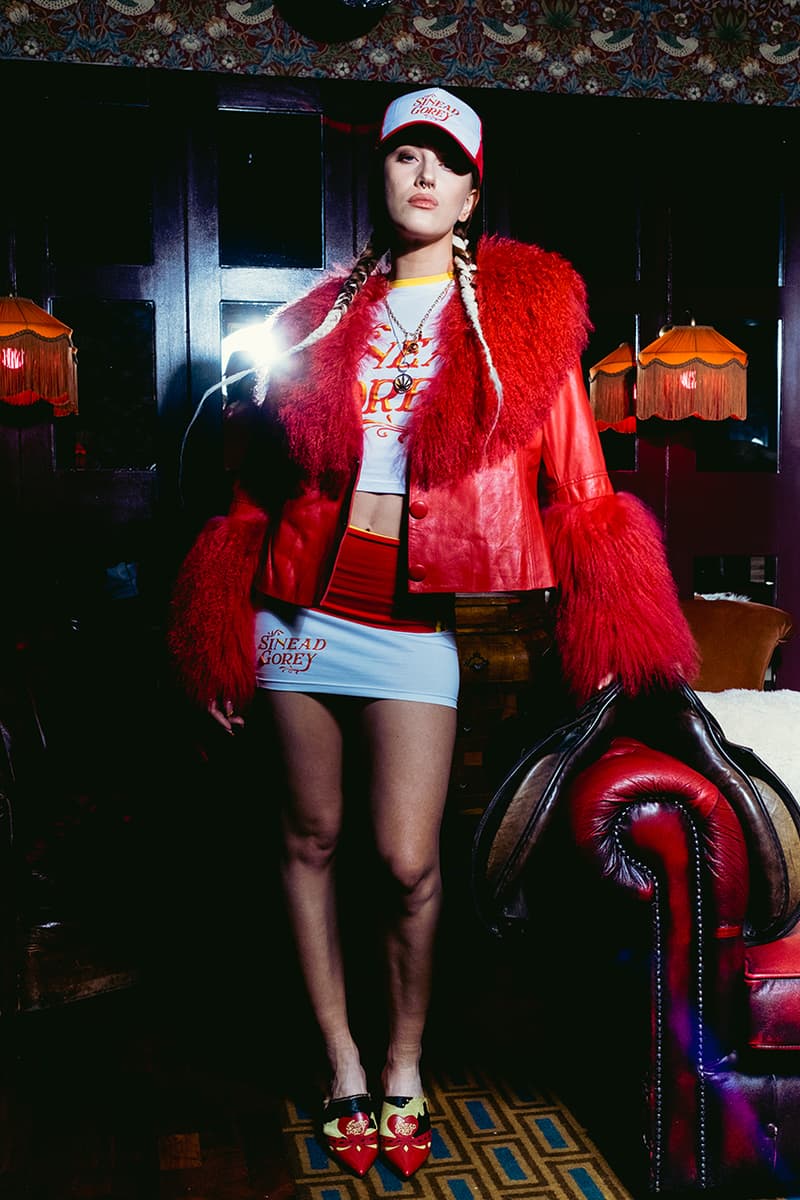 11 of 29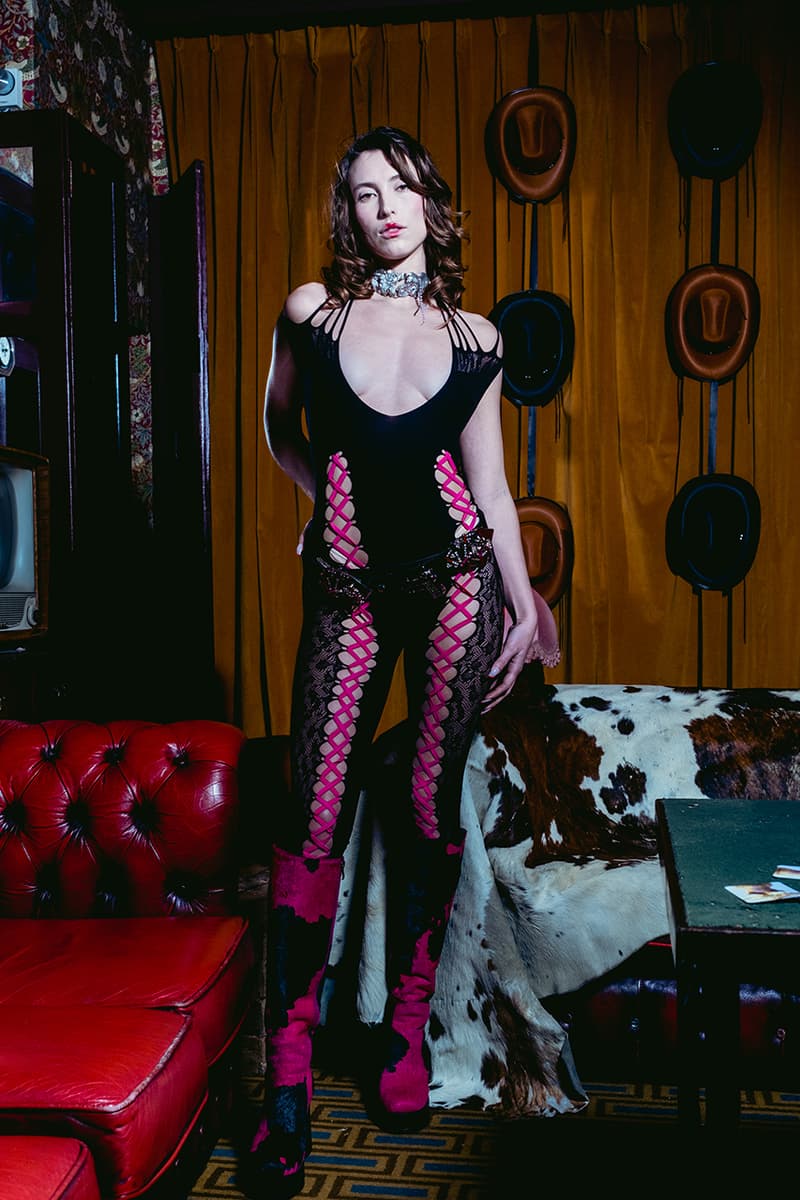 12 of 29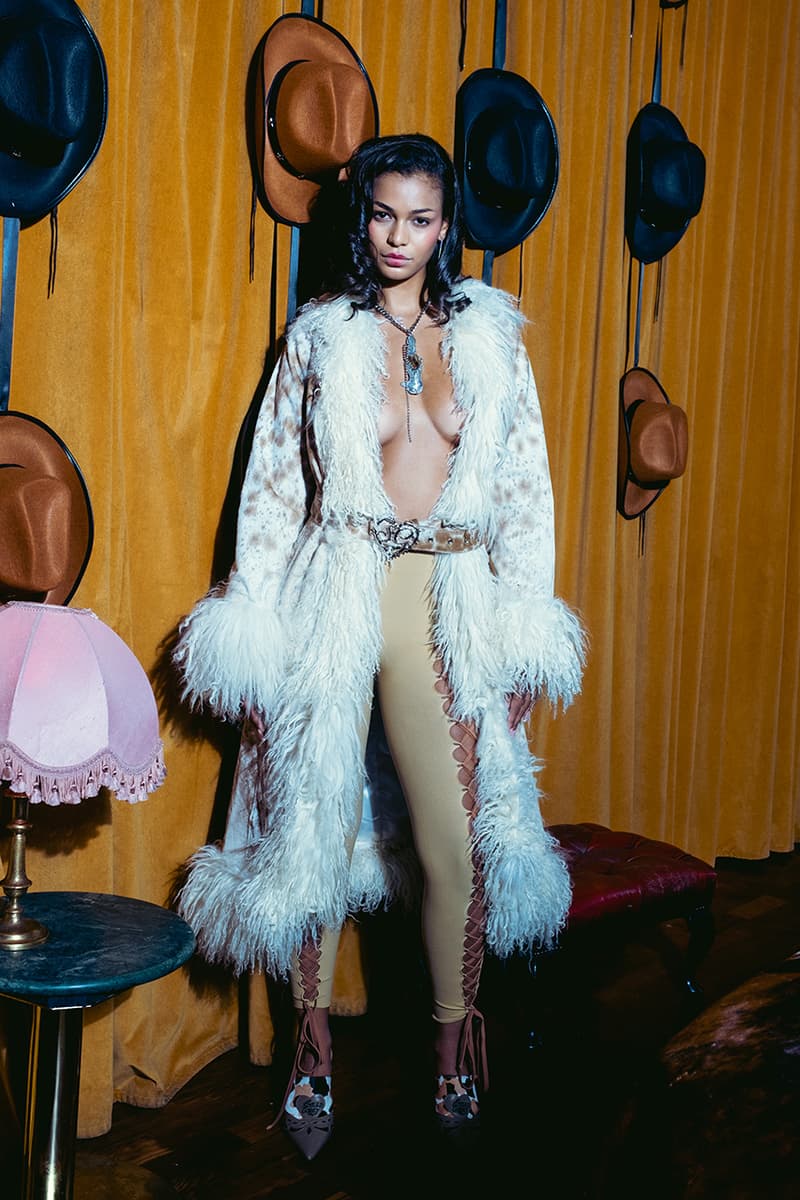 13 of 29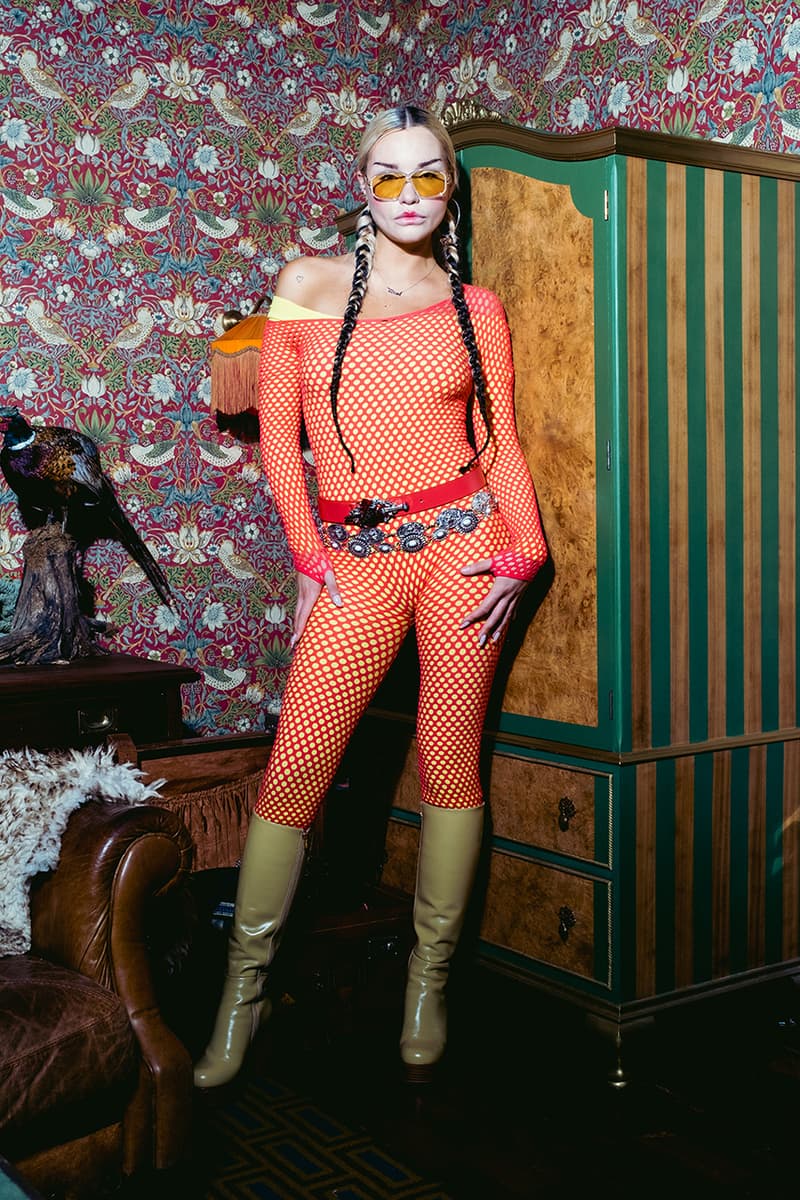 14 of 29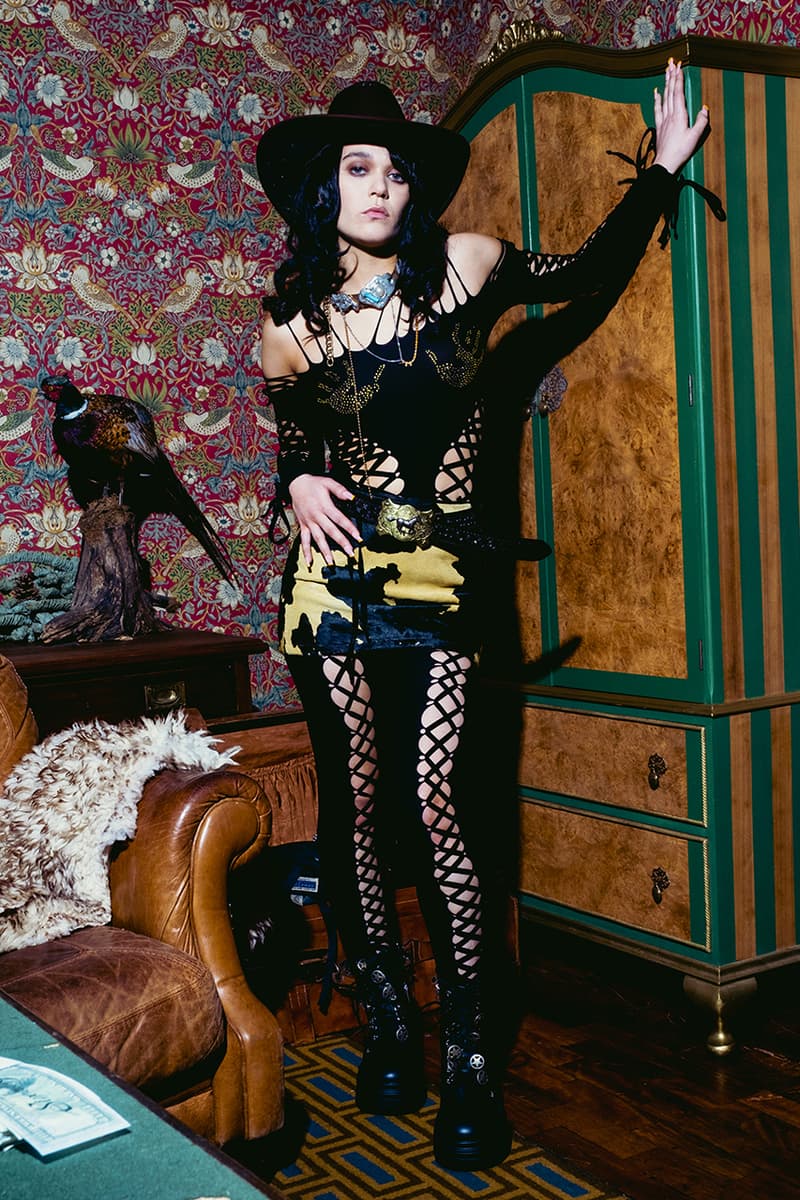 15 of 29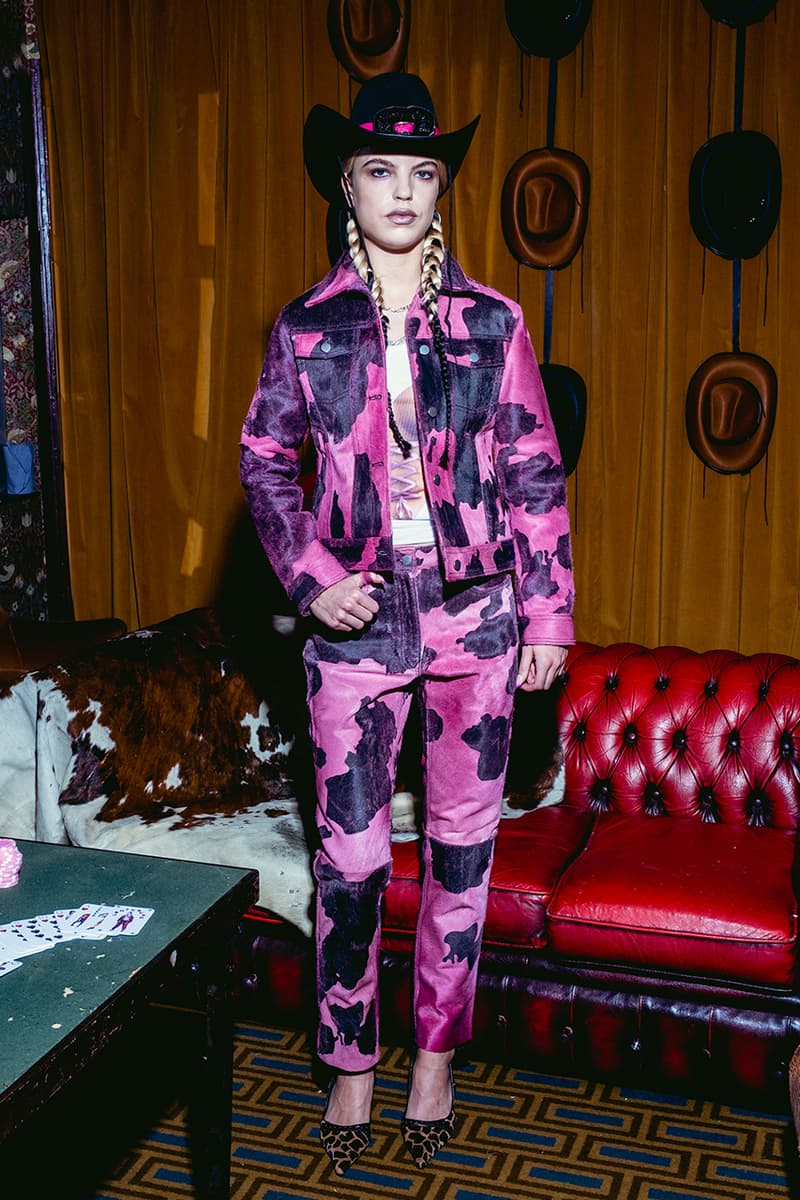 16 of 29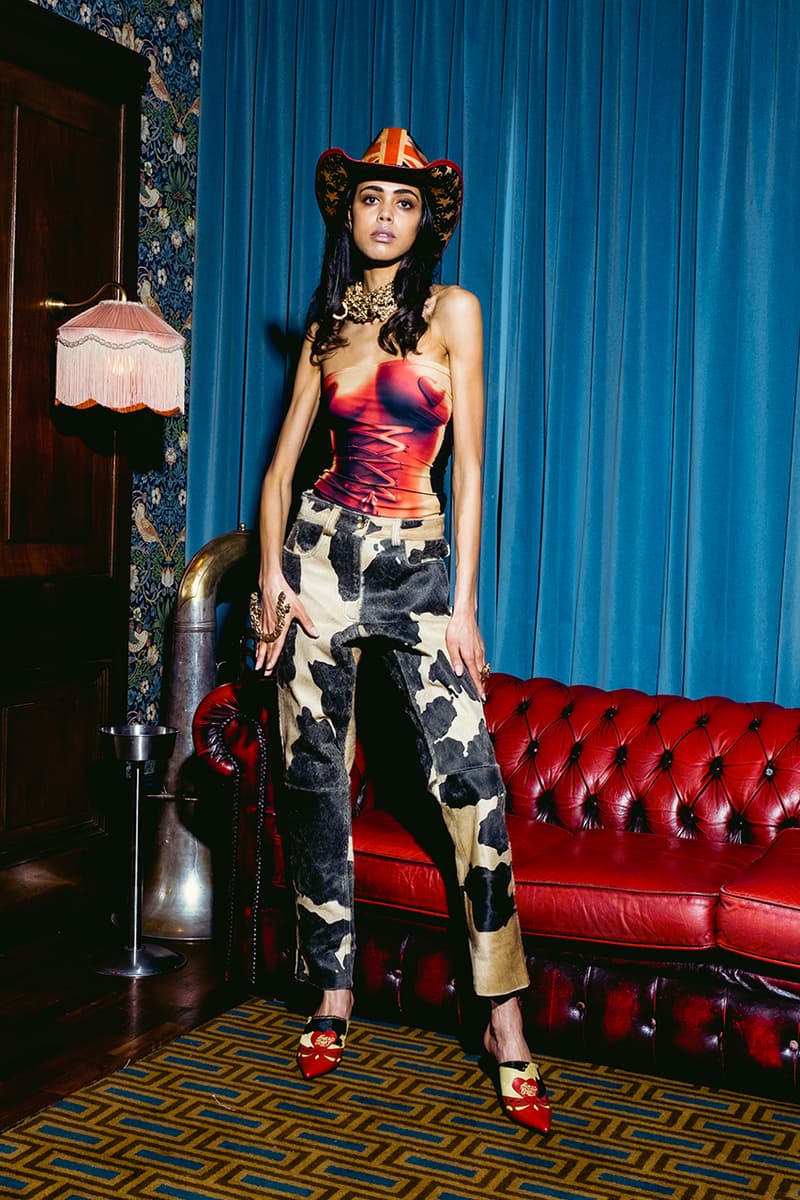 17 of 29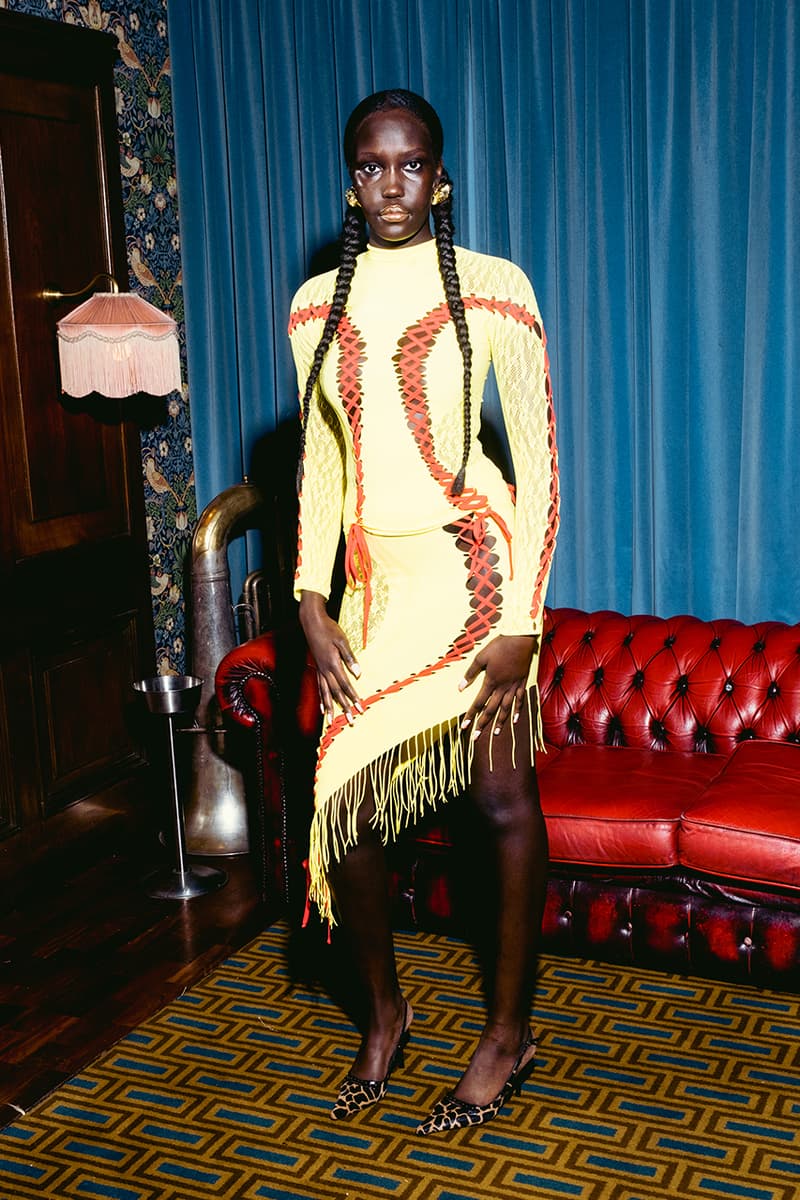 18 of 29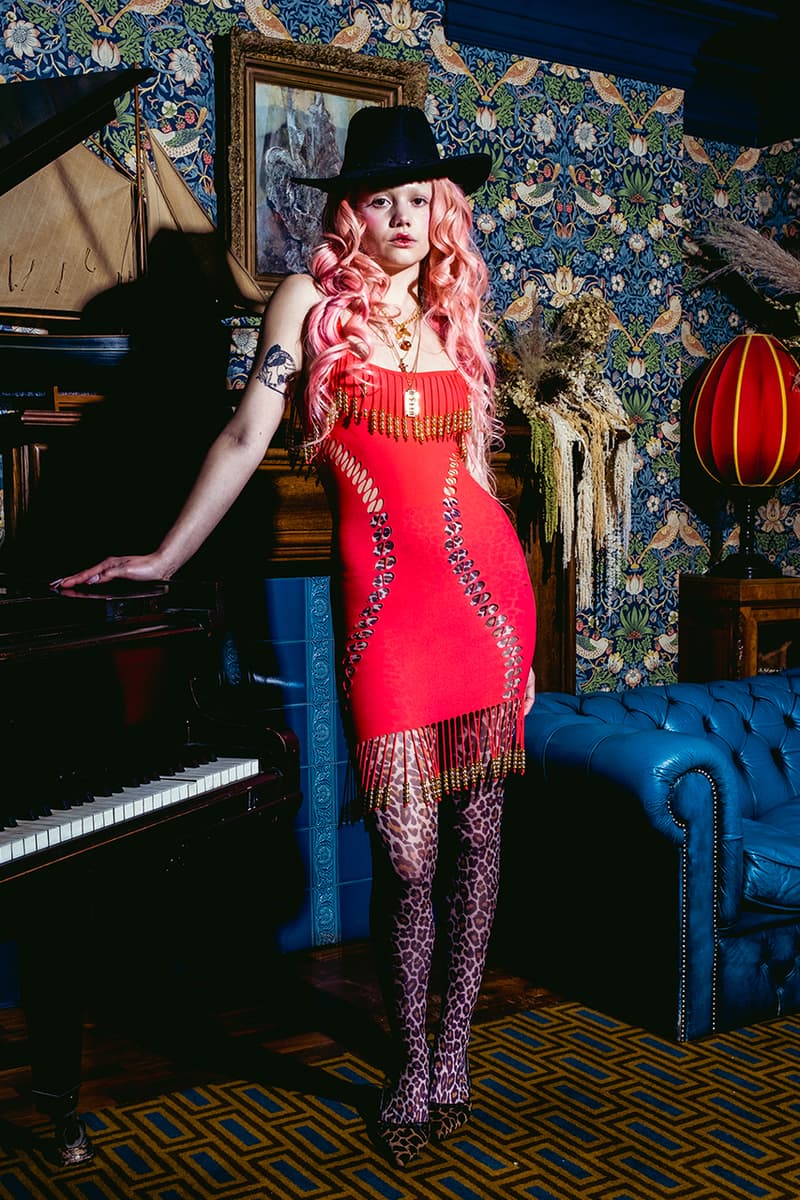 19 of 29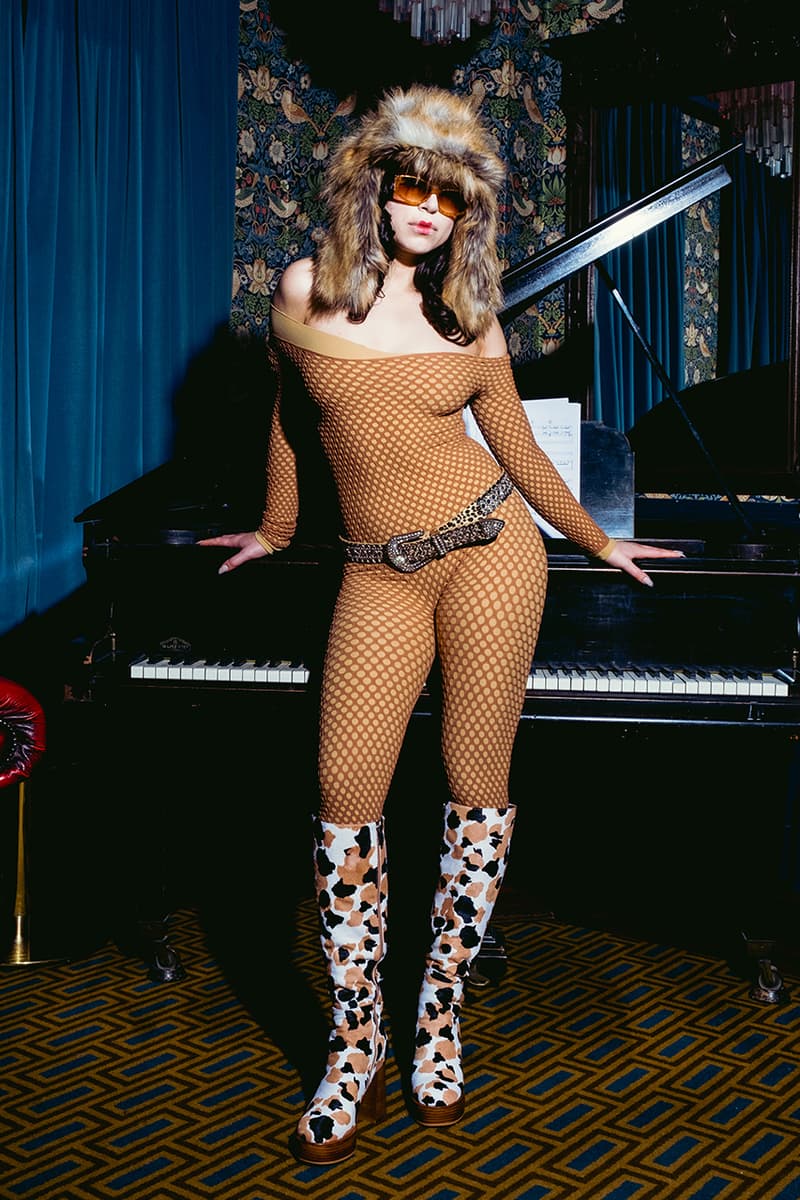 20 of 29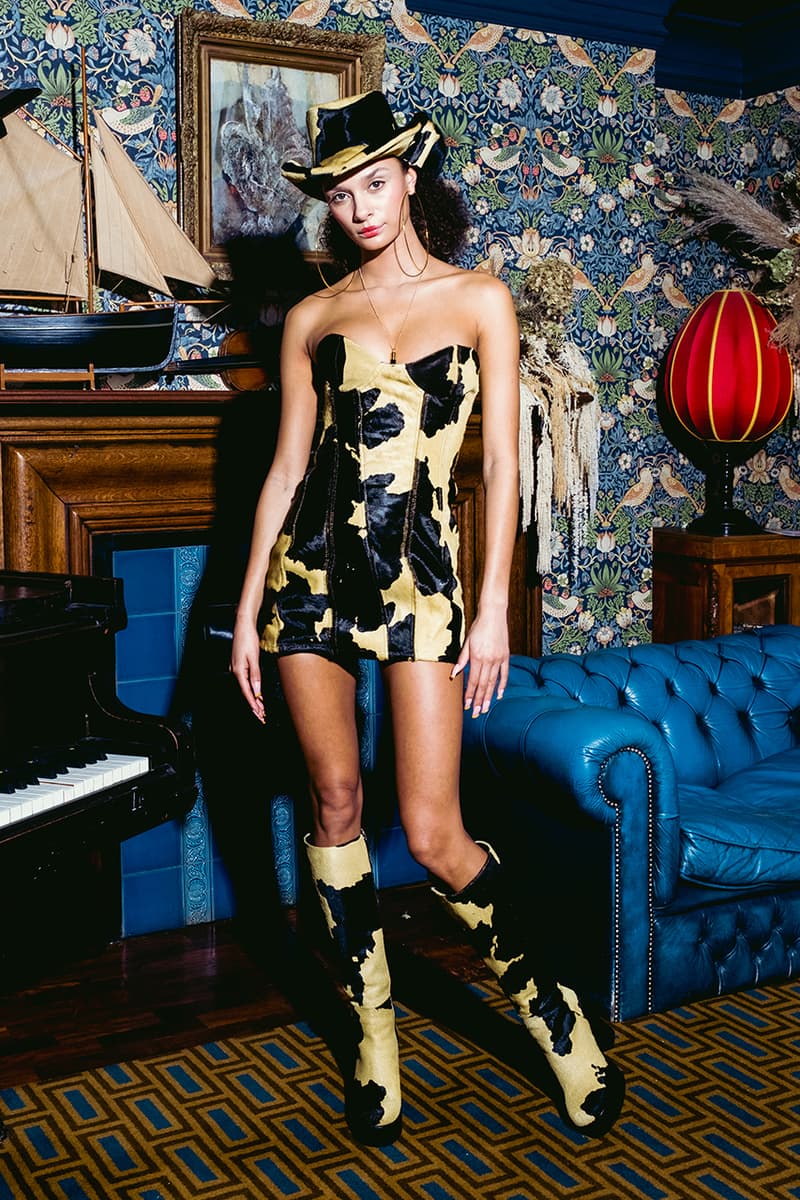 21 of 29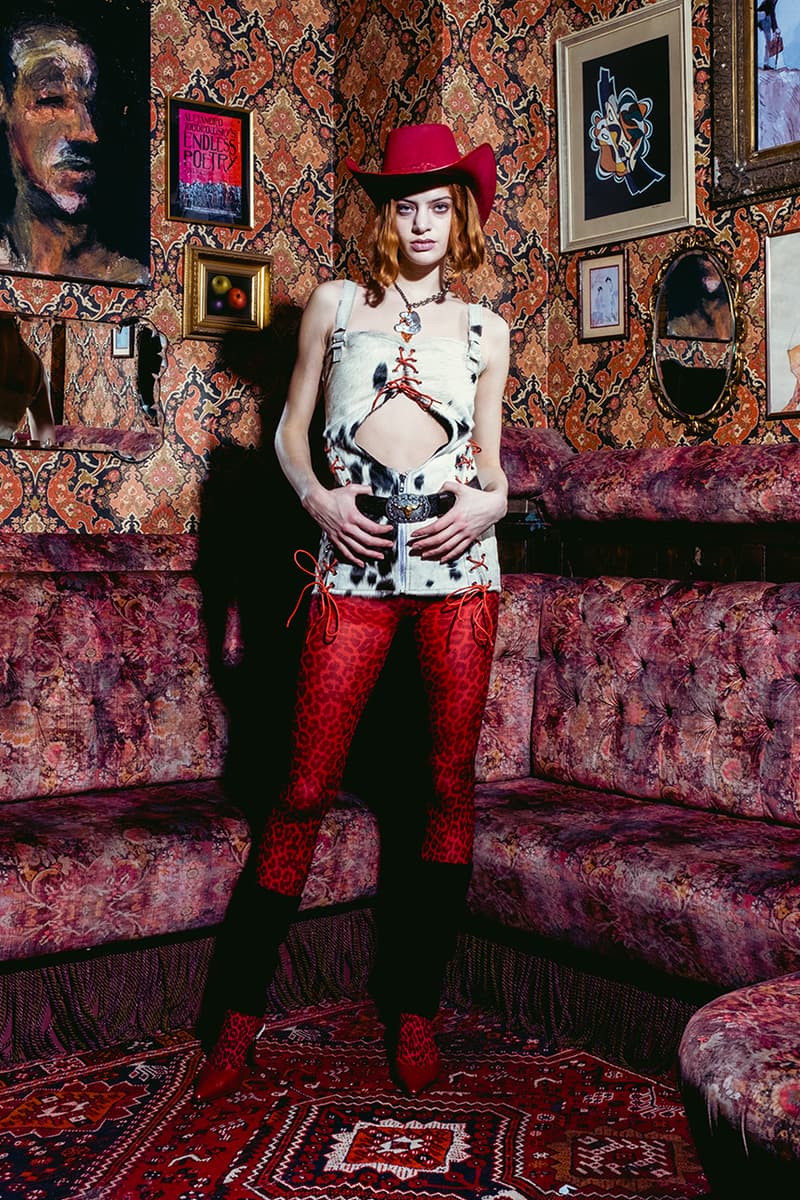 22 of 29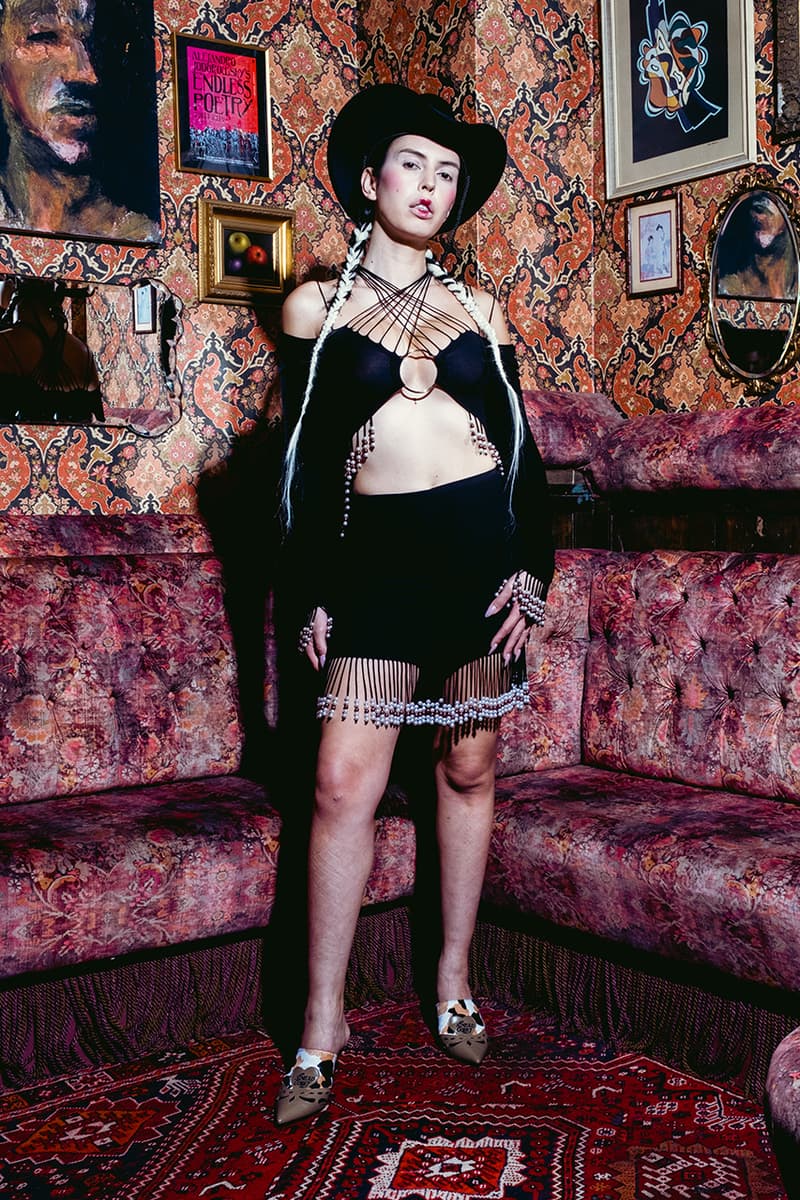 23 of 29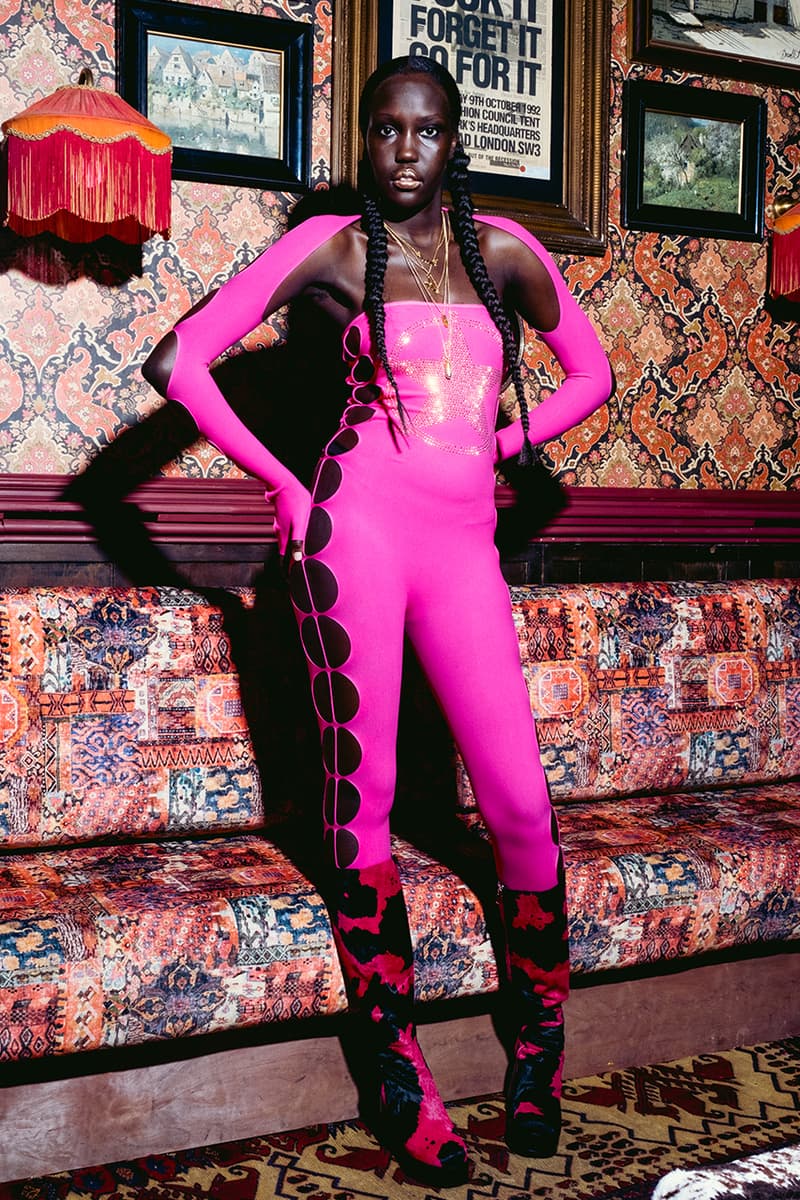 24 of 29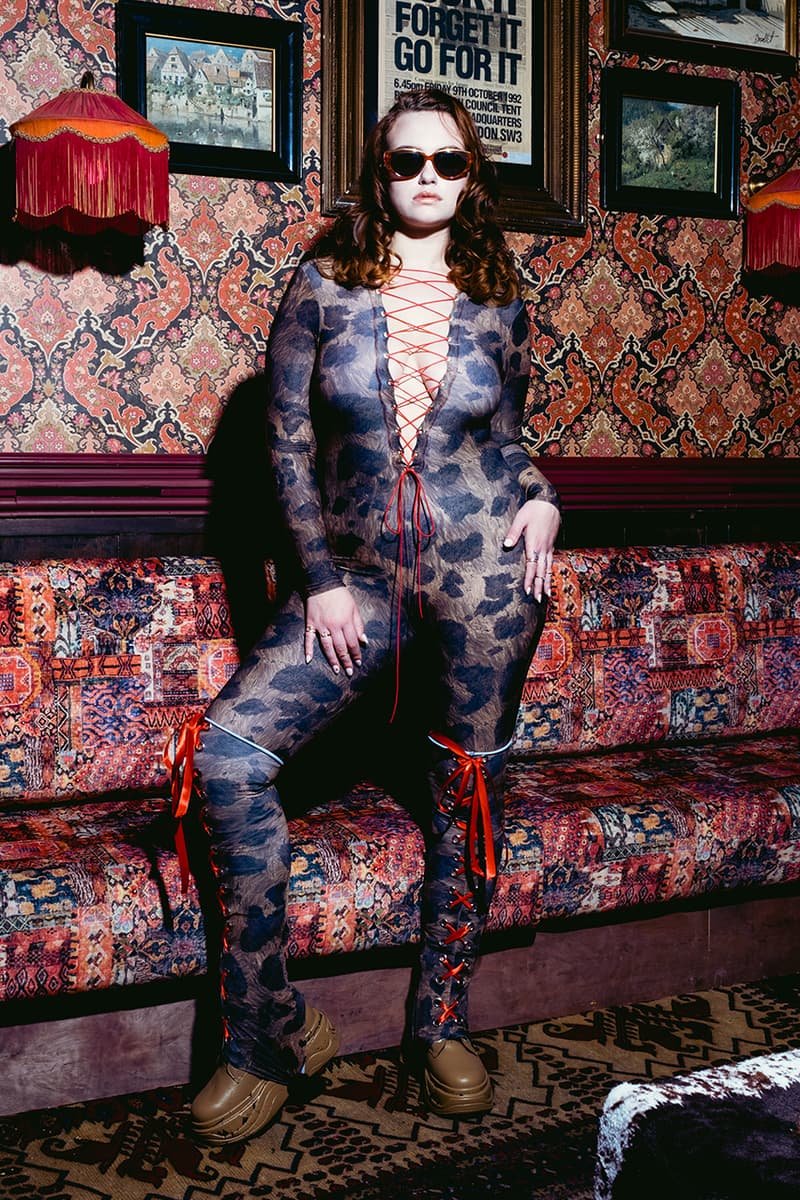 25 of 29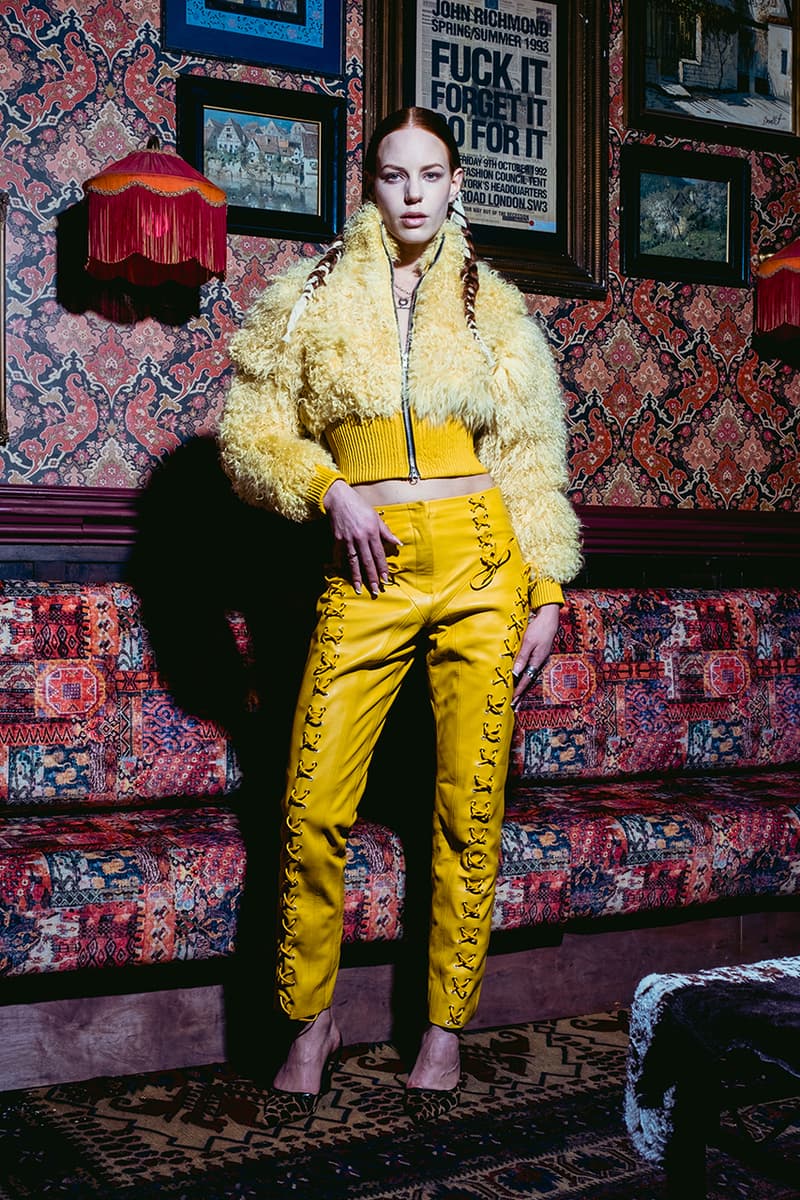 26 of 29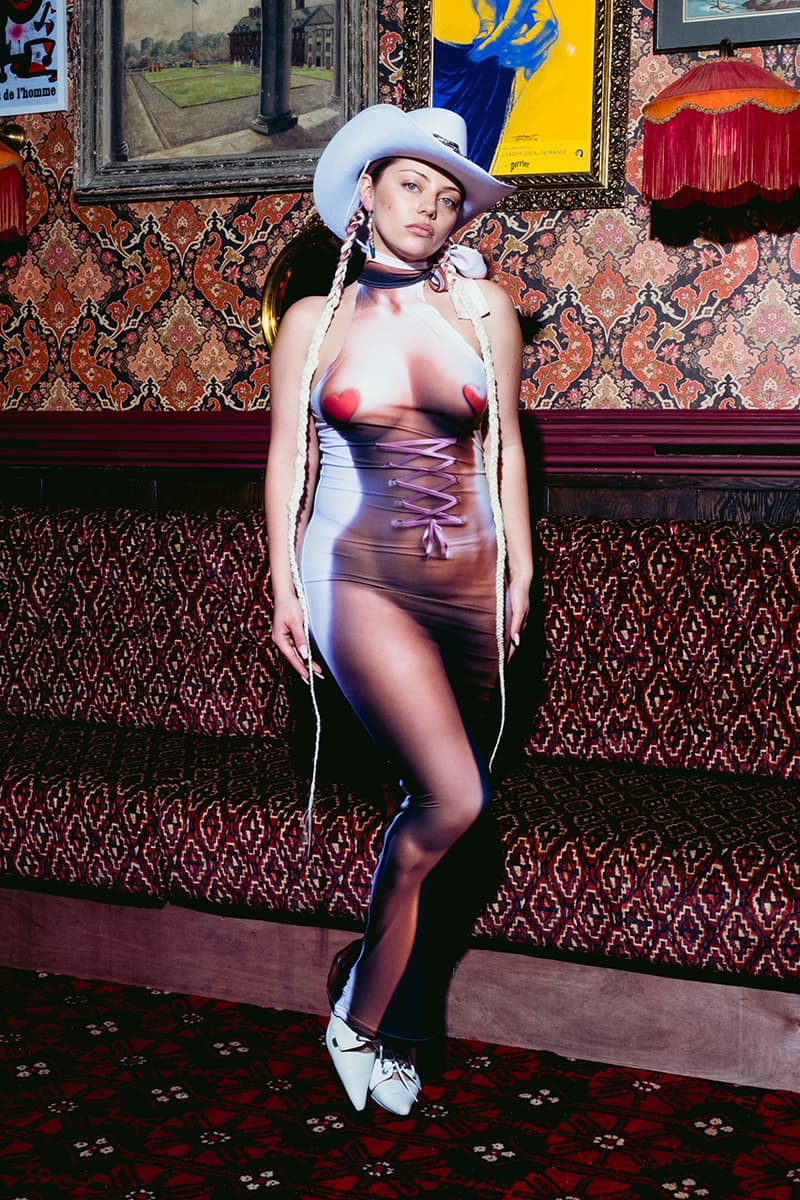 27 of 29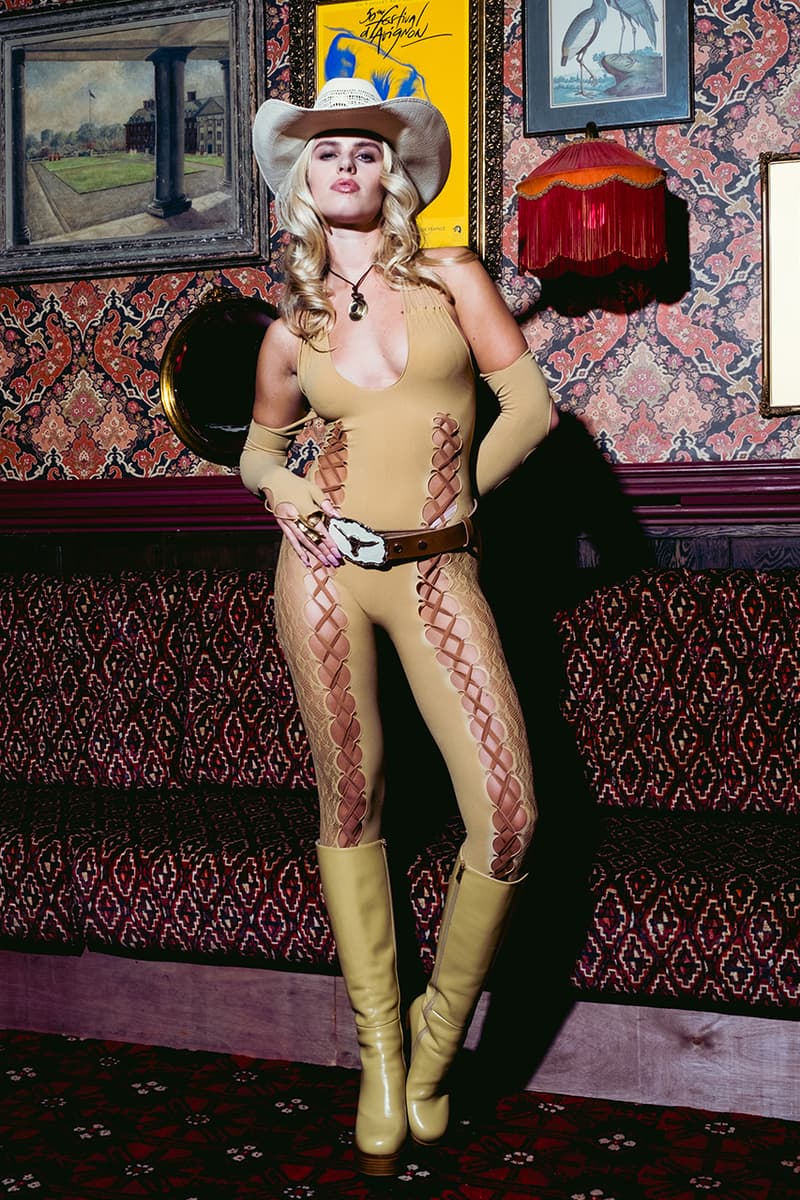 28 of 29
29 of 29
Fashion
INTERVIEW: A Look Inside Sinead Gorey's Strip Club Saloon at London Fashion Week
Warning: only bad b-tches allowed.
INTERVIEW: A Look Inside Sinead Gorey's Strip Club Saloon at London Fashion Week
Warning: only bad b-tches allowed.
Sinead Gorey makes clothes for bad b-tches. It's a fact. Whether it's the curve-enhancing prints or vibrant colorways, it's likely that you've seen some element of Gorey's signature aesthetic buzzing around London nightclubs and now, she's taking her inclusive, empowering designs to the stages of fashion week where they belong.
The London-based designer made her solo presentation debut at London Fashion Week this season, taking her clan of party girls and dropping them into the heart of the Wild Wild West. Gorey's eclectic Fall/Winter 2023 presentation offered a fusion of bleached cow hides, digitally-printed lycra and seamless shapewear finished with hand-beaded fringing — complete with the release of her first-ever branded boot and partnership with Kickers.
In the midst of the glittery chaos, Gorey let us slip into her strip club saloon (located at London's 23 Paul Street) for a closer look and a catch-up about her inspiration this season and the process behind the collection.
Scroll down to read the full interview.
This season, you're making your solo London Fashion Week debut. How does it feel?
I've done Fashion Week before but it was the BFC sponsorship and it was held in the Discovery Lab and I had a lot more help. This was my first show on my own and it was stressful but really crazy. It feels how it's meant to feel, y'know?
What can you tell us about the inspiration behind the collection?
I'm still playing on that party girl aesthetic, I'm obsessed with Coyote Ugly and Wild West films so I wanted to create a saloon bar where the girls run the bar and they're the boss. In a lot of Western films the girls are set back behind the bar and it's not up to date with how women are and how modern glamor is. I wanted to bring that forward, update it and do a really fun presentation.
Mission accomplished! How would you say your design and aesthetic evolved for fashion week?

I feel like the brand's aesthetic really lends itself to the format of a presentation already, it works so well for the brand because you get to build a whole world around the collection rather than it just being regimented down a runway. A lot of the collection is dance-oriented and it's wearable so here, the girls are dancing and having fun and it just makes sense.
Totally. Tell us a bit about the process behind the collection, what are some of the fabrics you used?
Every collection, there's a few core categories that I develop. There's the seamless knit, which fits sizes 6 through to 16, and then I have the lycra printed pieces that we develop every season. They're built around curve-enhancing prints and this season we've changed them a little by using corset piercing and lacing them up to go with the seamless knits. Then we've also got the leather category and the woven pieces.
If people could take away just one thing from this collection, what would you want it to be?
I want them to come here and be able to see the girl that I'm creating for and designing for.
Who is that girl?
She's just a bad b-tch! A bad b-tch who doesn't give a f-ck. Girls nowadays are just dressing however they want and that's exactly what I love to see.
---
Share this article