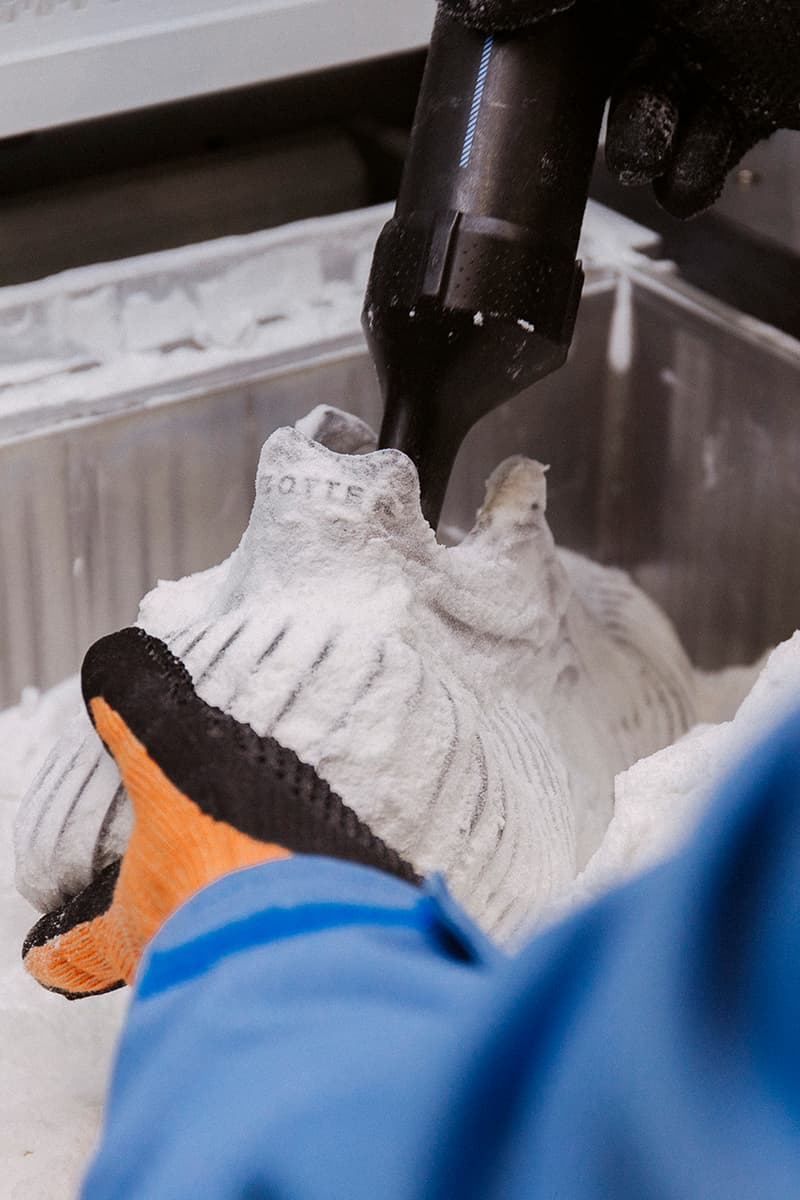 1 of 7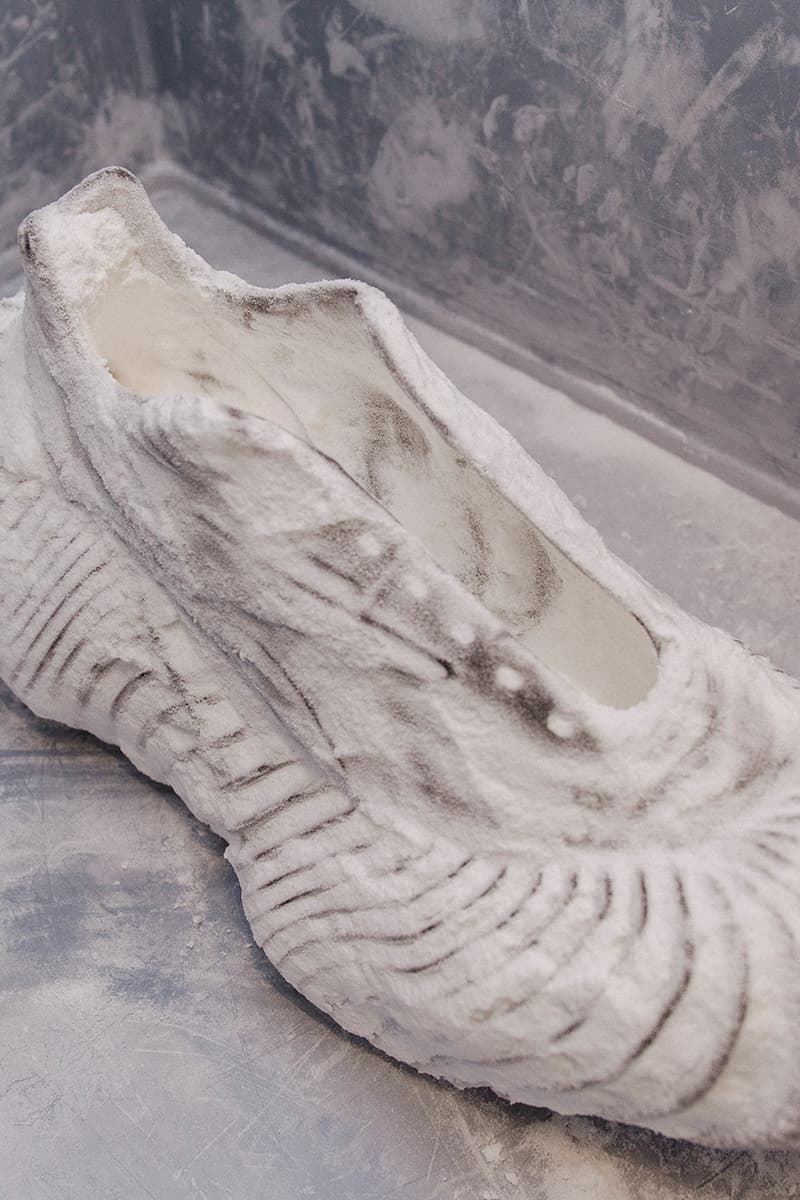 2 of 7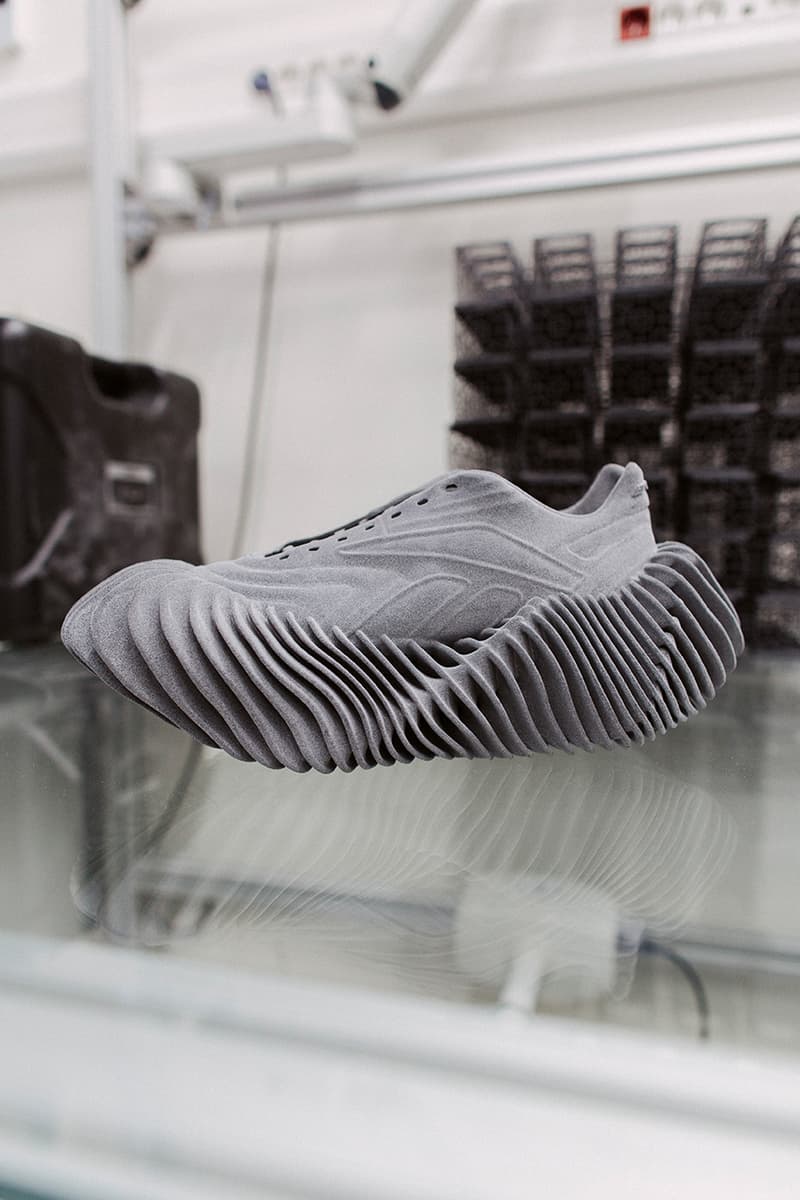 3 of 7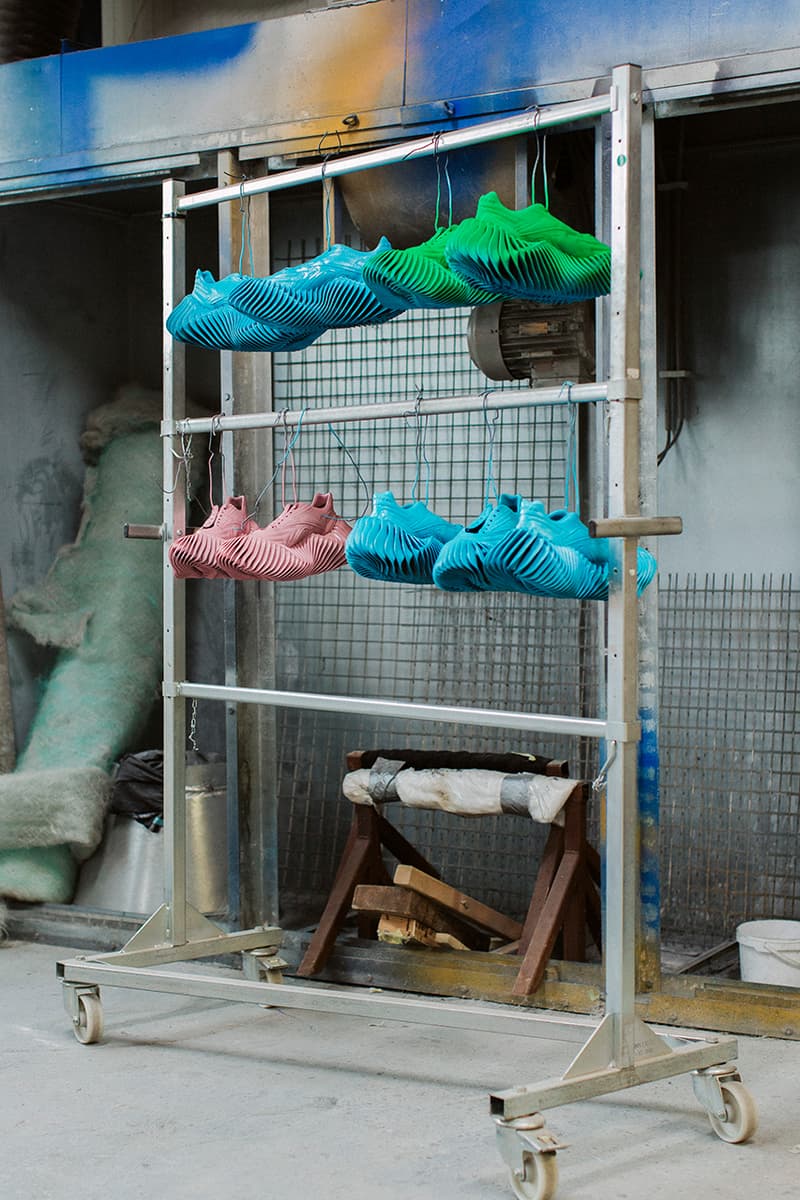 4 of 7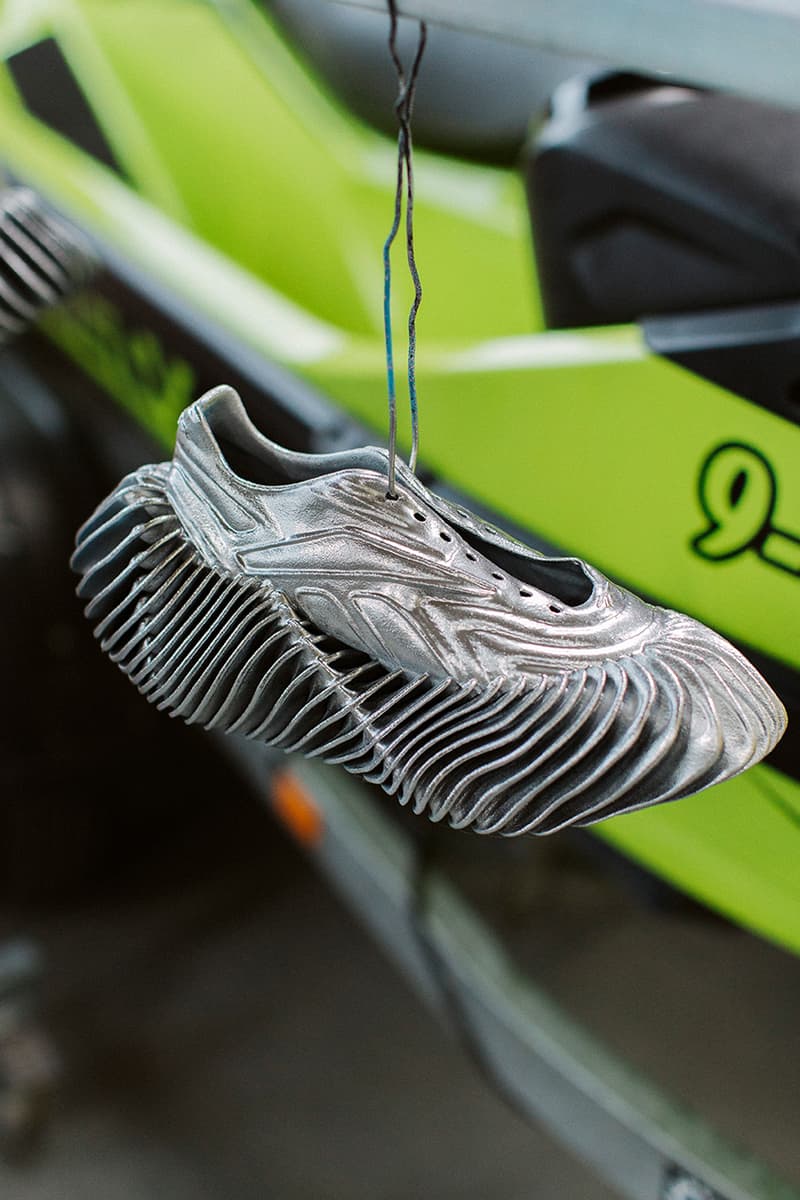 5 of 7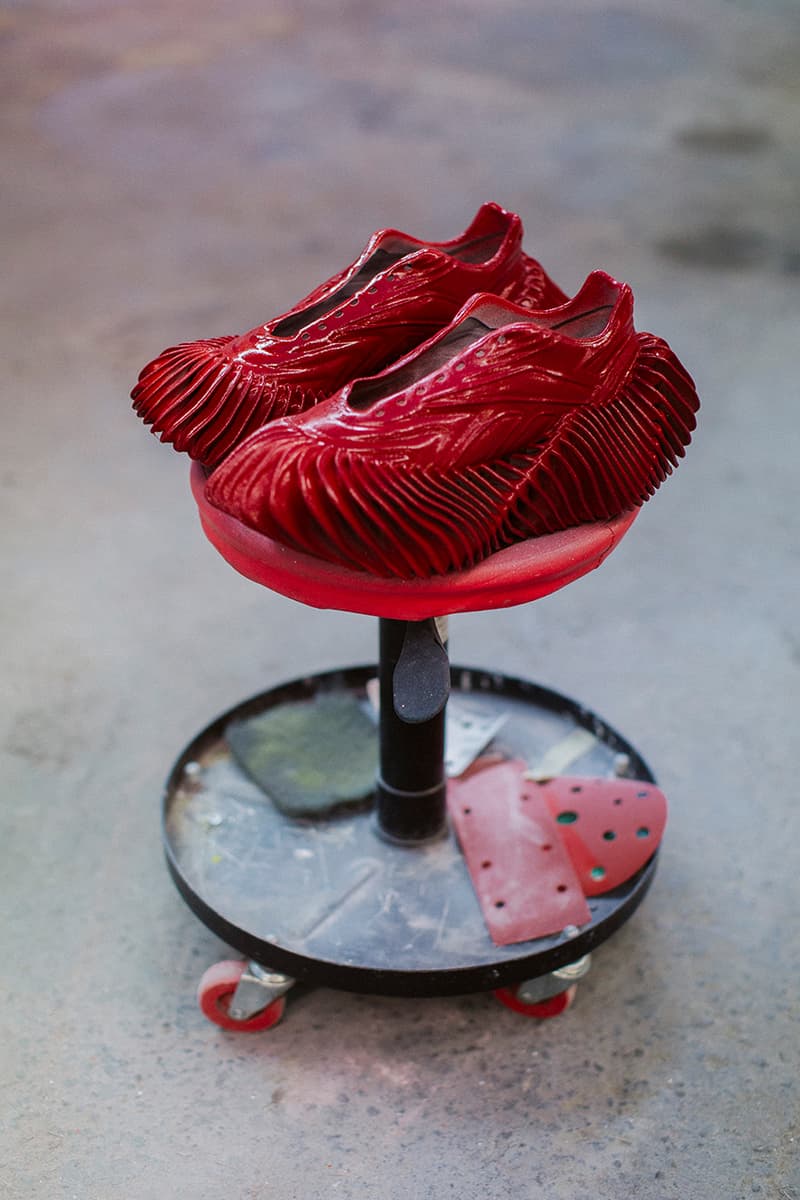 6 of 7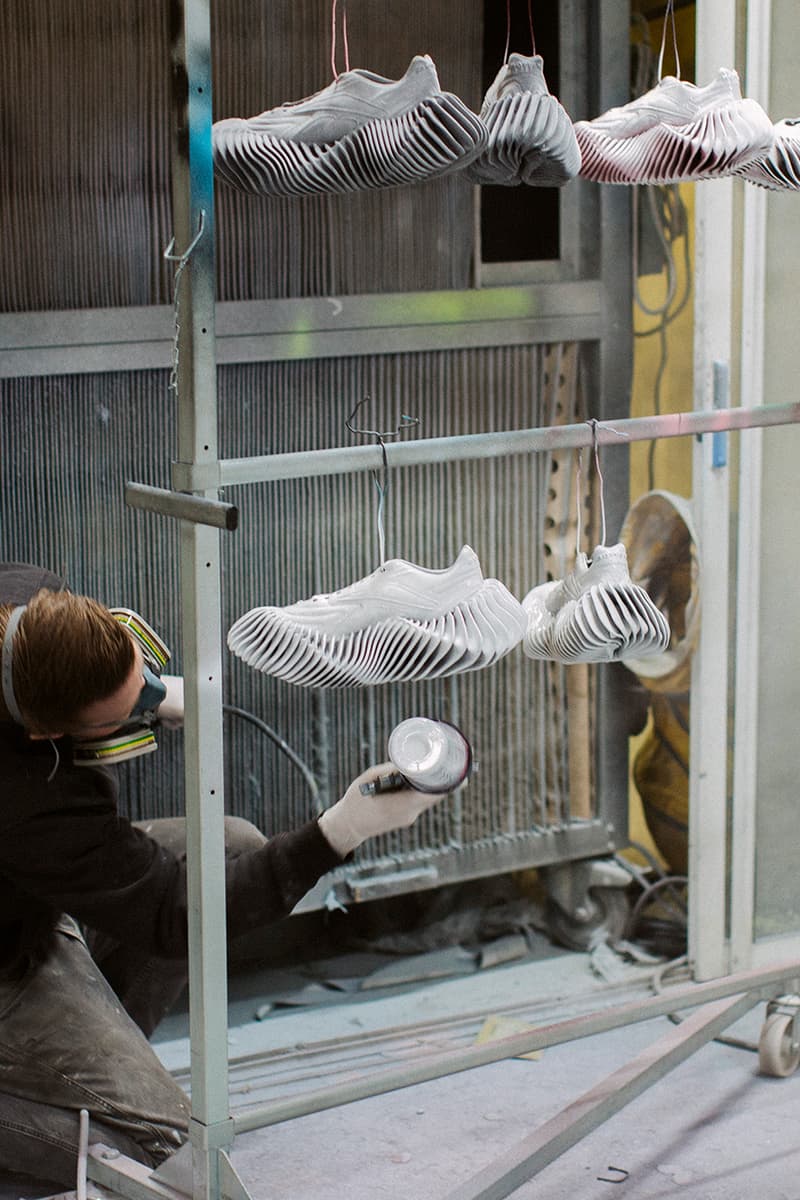 7 of 7
Footwear
See the Process Behind Botter and Reebok's 3D-Printed Shoes
From the printers to the runway.
See the Process Behind Botter and Reebok's 3D-Printed Shoes
From the printers to the runway.
Botter debuted its latest innovation during the brand's Fall/Winter 2023 runway show, a 3D-printed sneaker designed in collaboration with Reebok, HP and the New Guards Group.
Combining Botter's love of the ocean with Reebok's sneaker heritage, the shoe draws inspiration from the distinctive design of the Murex seashell, an object supposedly used by the Greek goddess Venus to comb her hair. Taking cues from Reebok's vintage football silhouette, the Botter revisited its "Banker" from 2017 to create the unique design.
To print the shoe, Reebok and Botter worked with the HP 3D printing team in Barcelona, utilizing HP's Multi-Jet fusion technology. Once printed, the sneakers were hand-painted in hues of blue, red and green to complement the tones featured in Botter's Paris Fashion Week showcase.
Through its unique method, HP "enables new levels of design freedom, fast and agile product development, and a more sustainable local manufacturing process," explains François Minec, Global Head of Polymers at HP, in a press release. "This collaboration with Reebok and Botter is a perfect introduction of the HP solution to the footwear world," he continues.
The innovative technology paves the way for sustainable alternatives to traditional sneaker production, hoping to encourage brands and designers to explore the concept of 3D printing and its potential. Particularly with HP's technology, designers can implement a no-waste process which utilizes TPU — a material that can be molded to create additional products, and which boasts highly reusable properties once recycled.
"We knew partnering with New Guards Group would allow us to push the needle, bringing consumers fresh new concepts and unexpected collaborations," adds Todd Krinsky, CEO & President of Reebok. "I'm incredibly energized by what we've been able to accomplish in such a short amount of time and this latest release with Botter and HP gives a small taste of what's to come in this long-term partnership."
Take a closer look at the process behind the shoe's creation above, and check out Botter's PFW showcase here.
---
Share this article