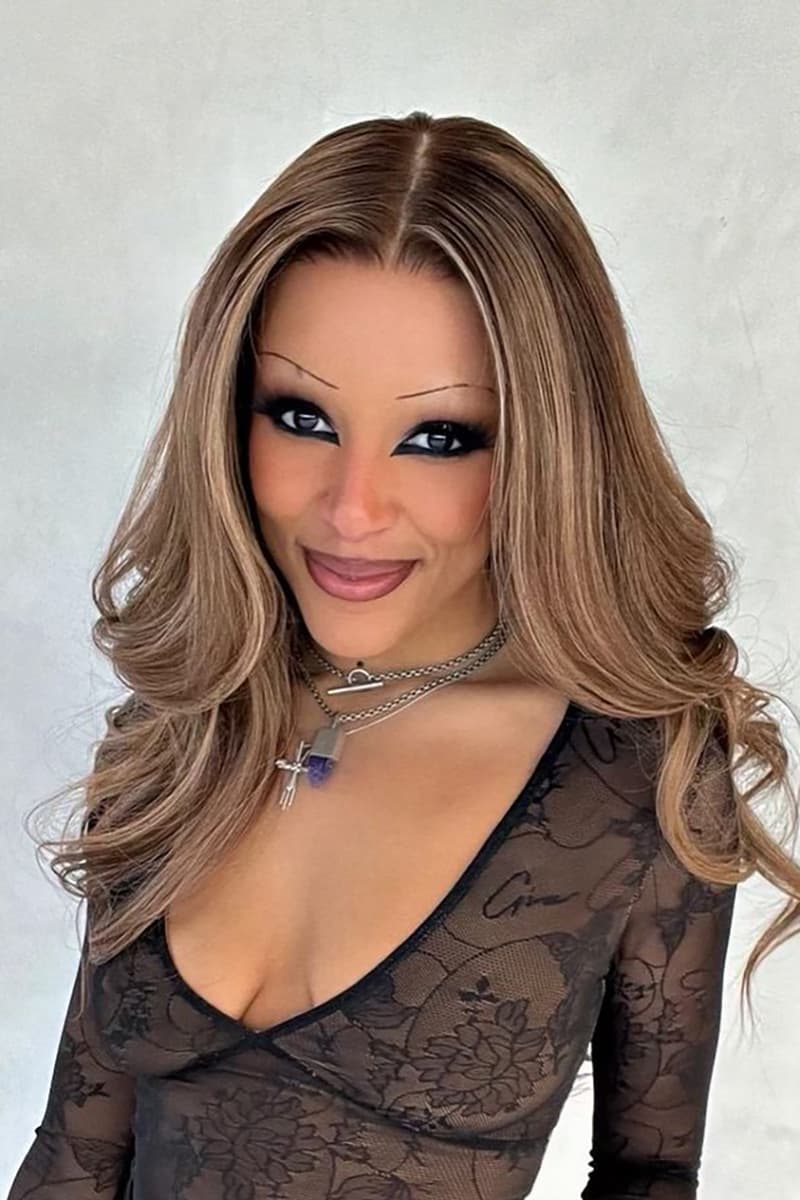 Doja Cat Is A Dark Femme Fatale With Smokey Grunge Makeup
All while clapping back at haters.
It should go without saying that Doja Cat is a true style savant. The rapper and singer continues to turn out look after look as she isn't afraid to truly innovate and be different. The musician has turned heads with her dazzling Swarvoski crystal-covered look for Paris Couture Week and has flipped off gender norms and the male gaze by donning facial hair made from faux eyelashes.
The "Kiss Me More" singer is defying expectations once again as she embraced her dark feminine energy on Instagram, flaunting a dark smokey eye look. Miss Doja wore her eyebrows in her latest typical style, throwing it back to the '90s and keeping them ultra thin. Keeping with the soft grunge aesthetic, Doja Cat's eyes were painted in a deep onyx shadow with sharpened inner corners, resulting in the coveted siren shape. To complete her femme fatale moment, she chose a sheer lace top and layered cross and gem chokers. While she's been rocking the bald look, the Los Angeles native opted for long, flowing honey blonde waves.
Clapping back at the naysayers who simply may not get that fashion is about self-expression, Doja Cat captioned her post, "Felt like doing a pretty beat for you boring ass lemon water b–s out there so you can shut the f–k up and now leave me the f–k alone ciao."
We could not have said it better ourselves. Pretty is boring. Take a look at Doja Cat's dark femme fatal look below.
View this post on Instagram
---
Share this article