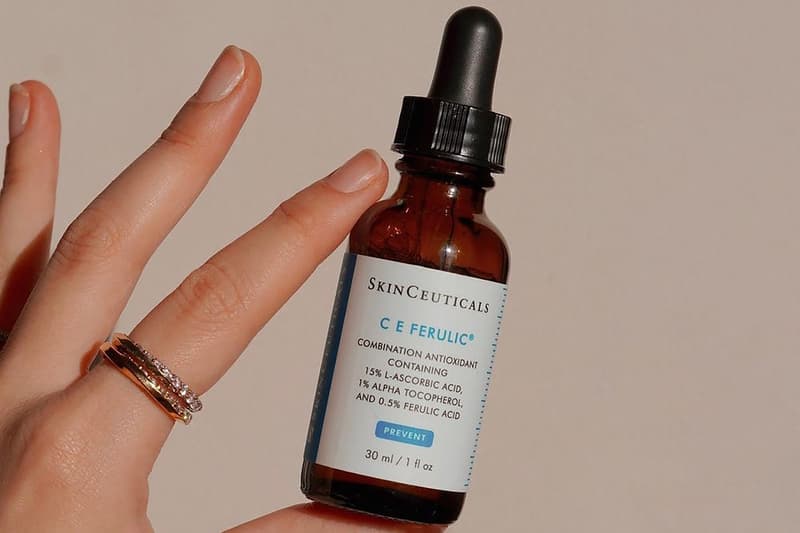 Beauty
16 of the Best Vitamin C Serums for Brighter, Glowing Skin
Popular options from SkinCeuticals, The Ordinary, Drunk Elephant and more.
16 of the Best Vitamin C Serums for Brighter, Glowing Skin
Popular options from SkinCeuticals, The Ordinary, Drunk Elephant and more.
If you haven't used a vitamin C serum as part of your skincare routine before, you may be wondering what some of the best options are on the market. We've done the research for you as we round up some of the most popular formulas — including both affordable and high-end picks — that are available to shop online now.
For those unfamiliar, vitamin C is a potent natural antioxidant that is known for helping repair damaged skin cells, giving you a brighter, glowing complexion. The ingredient is also effective in reducing the appearance of acne thanks to its anti-inflammatory properties. Additionally, vitamin C is known to help even out discoloration or hyperpigmentation on the skin.
In honor of Vitamin C Day (April 4), consider restructuring your skincare regimen and try out some of our vitamin C serum picks below. From brands like SkinCeuticals, The Ordinary, Ole Henriksen and more, these serums are guaranteed to give you a radiant glow this spring and summer.
For more beauty recommendations, take a look at a list of recently launched makeup and skincare products here.
For those looking for a budget-friendly option, consider trying The Ordinary's Vitamin C Suspension 23% + HA Spheres 2%. Infused with 23 percent concentration of pure vitamin C, the product remains stable due to the absence of water.
Sephora Collection's Ultra Glow Serum: Glow + Strengthen Vitamin C Serum features natural vitamin C and E, both of which help enhance radiance and protect the skin from environmental factors. The product also contains natural peptides from marine algae that help tighten the skin.
innisfree's Brightening Pore Serum is infused with Hallabong peel extract and vitamin derivatives. The hydrating formula provides you with moisture throughout the day and clears your pores for a more radiant look.
La Roche Posay 10% Pure Vitamin C Serum contains anti-aging properties and leaves the complexion more radiant, softer and hydrated. By incorporating this serum into your daily routine, the appearance of wrinkles will reduce, while your skin texture and tone will even out.
The Daily Dose Vitamin C + SPF 40 Sunscreen Serum PA+++ by Supergoop! is the ultimate two-in-one product and targets two main causes of dark spots such as UV and blue light. The formula comes with 10 percent vitamin C  and two percent kakadu plum extract that help visibly brighten the complexion, as well as two percent niacinamide that evens out the skin tone and reduces the appearance of pores.
Ole Henriksen's Truth Serum is formulated with True-C Complex™, collagen, as well as orange and green tea extracts. This skincare essential will give you a natural glow and offer all-day hydration.
Paula's Choice C15 Super Booster blends ferulic acid with vitamins C and E to provide the complexion with a refreshing boost. In addition, its 15 percent vitamin C formula minimizes fine lines, wrinkles, dark spots and hyperpigmentation.
Glow Recipe's Pineapple-C Brightening Serum targets dryness and redness. Made with pure pineapple juice, chamomile and hyaluronic acid, the K-beauty brand's formula helps re-texturize and even out your complexion.
Herbivore's serum comes with THD vitamin C 15%, which improves the look of hyperpigmentation. The product also features turmeric and arbutin that work together to even the skin tone and minimize discoloration.
If you're on the hunt for something moisturizing but also combats hyperpigmentation and brightens dull skin, Summer Fridays' CC Me Vitamin C Serum is worth the splurge. Formulated with two super-powered forms of vitamin C, the serum enhances the skin and hydrates it with its squalane ingredient.
Another hydrating product is Drunk Elephant's C-Firma™ Vitamin C Day Serum. It is packed with a powerful antioxidant complex of l-ascorbic and ferulic acids that eliminate dead skin cells.
Circumference's Vital-C Antioxidant Day Serum comes with antioxidant-rich olive leaf extract and vitamins C and B3 that all work together to promote a brighter and more even complexion. Suitable for all skin types, the lightweight, non-sticky formula also features hyaluronic acid, mullein leaf and licorice root.
Tatcha's Violet-C Brightening Serum 20% Vitamin C + 10% AHA consists of two different kinds of vitamin C, which are stabilized by an antioxidant-rich Japanese beautyberry. Thanks to the mild fruit AHAs and Japanese angelica root, you'll have flawless, glowing skin in no time.
At a heftier price point, Dr. Barbara Sturm's The Good C Vitamin C Serum contains a one-of-a-kind combination of vitamin C. The product easily sinks into the skin and lessens the appearance of uneven pigmentation.
111Skin's Brightening Booster targets signs of hyperpigmentation, age spots, uneven skin tone and discoloration. This specific serum blends pure vitamin C with glutathione and liquorice root to enhance the brightening and antioxidant effects.
Treat your skin to SkinCeuticals' daytime vitamin C serum. Formulated to provide advanced environmental protection by neutralizing damaging free radicals, the product also improves the look of fine lines, wrinkles, loss of firmness and brightens the skin. Additionally, the serum remains effective for a minimum of 72 hours.
Share this article