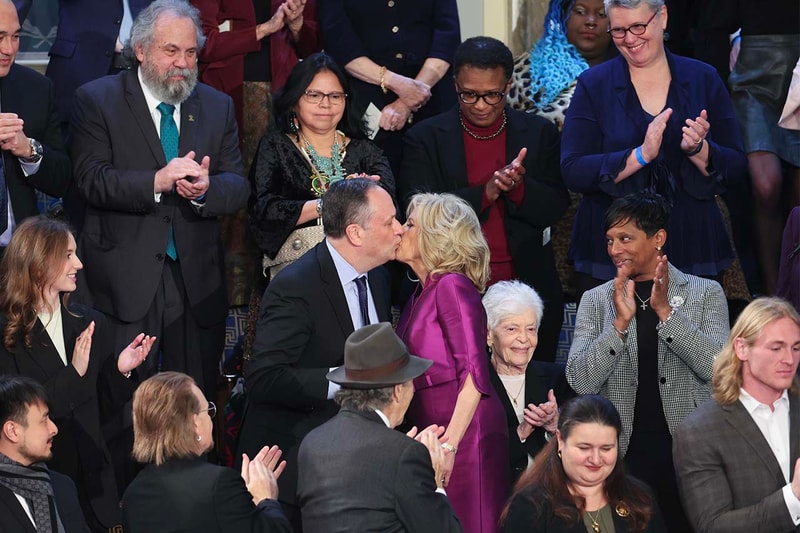 Holy Sh-t, The White House Is Entering Its Polyamorous Era, Too?!
This is not a drill.
This week at the State of the Union, First Lady Jill Biden and Second Gentleman, Doug Emhoff, Kamala Harris' husband, sealed it with a kiss – and it's giving poly.
Polyamory is literally all the sex and dating industry is talking about right now, with every leading company citing it as the future of dating for Gen Z and Millenials. To our surprise, however, Boomers are tapping the trend, too.
According to the recent State of the Union kiss, where no one was visibly phased, it appears a little polyamory isn't hurting anyone. That was until, Republicans began to fly off the handle, referring to the moment as a disgrace. "ARE U KIDDING ME? In front of God and country! Who does that?" said an angry Doris Gentry, the former vice mayor of Napa, California.
No comment has been made by the White House staff, but one thing we can assure is that conservatives will never let this moment rest.
---
Share this article