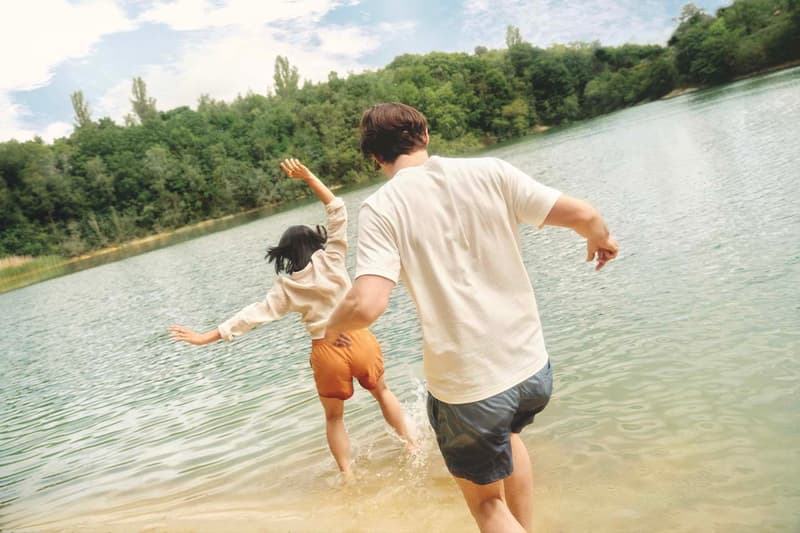 Sex & Dating
How to Cure the Valentine's Day Scaries, According to Bumble
For the consciously single girlies.
How to Cure the Valentine's Day Scaries, According to Bumble
For the consciously single girlies.
Popular dating app Bumble and its in-house relationship expert Dr. Caroline West have teamed up to help you cure the Valentine's Day scaries.
In its research, Bumble discovered that 70% of UK singles feel self-conscious about their relationship status. Respectfully, after three years of navigating a pandemic, virtual and IRL dating — we're f-cking tired. Throw Valentine's Day in the mix and the "pressure is getting worser" — cue chaotic TikTok sound.
With a constantly evolving dating pool and the rise of celibacy as a trend, more Gen Zers and Millennials are opting for the consciously single lifestyle, and for many women — situationships reign supreme.
Whether you're consciously single seeking inspo for Valentine's Day or going through it with the Valentine's Day scaries, keep reading for Bumble's top tips.
View this post on Instagram
Prioritize yourself.
"By working towards self-acceptance, we can nurture our emotional intelligence and protect ourselves from unhealthy relationships. Feeling positive and confident in ourselves helps us to explore life on more stable footing, including dating.This month make sure you're doing things that make you feel good and put you in a positive frame of mind."
Don't be a single shamer — that's weird.
"Bumble found that more than 1 in 4 people said that prying questions from friends and family about their relationship status annoyed them at this time of year.* Preparing an answer that you feel comfortable with can help you feel more confident and less 'on the spot'. Maybe switch things up and ask them how their romantic life is, and they might realize how tough these questions are!"
Process your feelings.
"It's OK to feel overwhelmed and anxious around Valentine's Day. Whilst it's unpleasant to feel this way, try and sit with your feelings and see this as an opportunity to review your relationship with yourself. This practice of introspection may reveal more about your wants and needs which is important for future relationships."
Dust off the cobwebs.
"Although returning to or thinking about past flames can be tempting amidst the Valentine's Day pressure, why not try Bumble's trend of 'Cobwebbing' by brushing off the old to make way for the new?"
Date your way.
"Whilst you may feel pressure at this time of year to date or be in a relationship, Bumble has found that people are choosing to be 'Consciously Single'. If you're considering this approach take the time to be more mindful and intentional about how you date. Bumble also offers a 'Snooze' mode so you can snooze the app for a time of your choosing, allowing you some breathing space and you can pick back up when you're ready."
---
Share this article