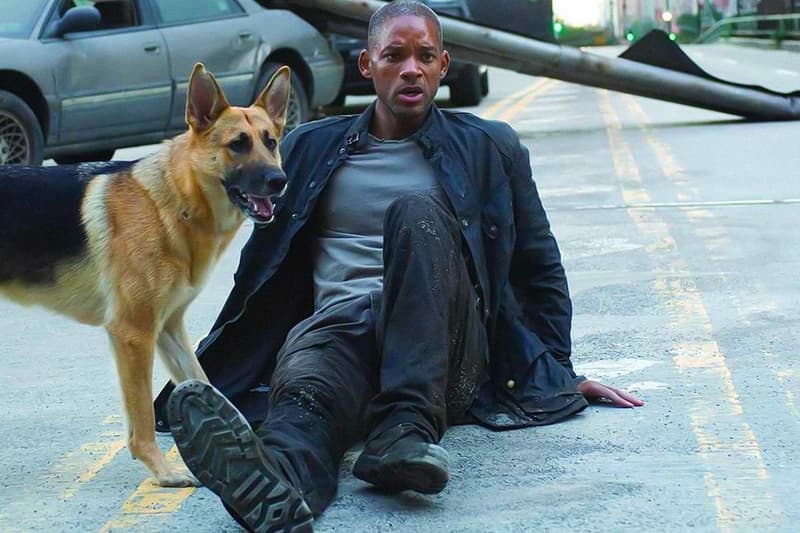 Film & TV
The Plot for 'I Am Legend 2' Will Be Based on the First Film's Alternate Ending
The sequel stars Will Smith and Michael B. Jordan.
The Plot for 'I Am Legend 2' Will Be Based on the First Film's Alternate Ending
The sequel stars Will Smith and Michael B. Jordan.
Plot details for I Am Legend 2 have been revealed. It turns out, the sequel will be based on first film's alternate ending. Will Smith will be returning and will be joined by Michael B. Jordan as his co-star.
"This will start a few decades later than the first,"Filmmaker Akiva Goldsman recently told Deadline. Additionally, the plot will seek inspiration from HBO's The Last of Us.
He continued, "I'm obsessed with The Last of Us, where we see the world just post-apocalypse but also after a 20-30-year lapse. You see how the earth reclaims the world, and there's something beautiful in the question of, as man steps away from being the primary tenant, what happens? That will be especially visual in New York."
Goldsman added, "I don't know if they'll climb up to the empire state building, but the possibilities are endless. We trace back to the original Matheson book, and the alternate ending as opposed to the released ending in the original film. What Matheson was talking about was that man's time on the planet as the dominant species had come to an end. That's a really interesting thing we're going to get to explore. There will be a little more fidelity to the original text."
Stay tuned for more updates on I Am Legend 2.
---
Share this article