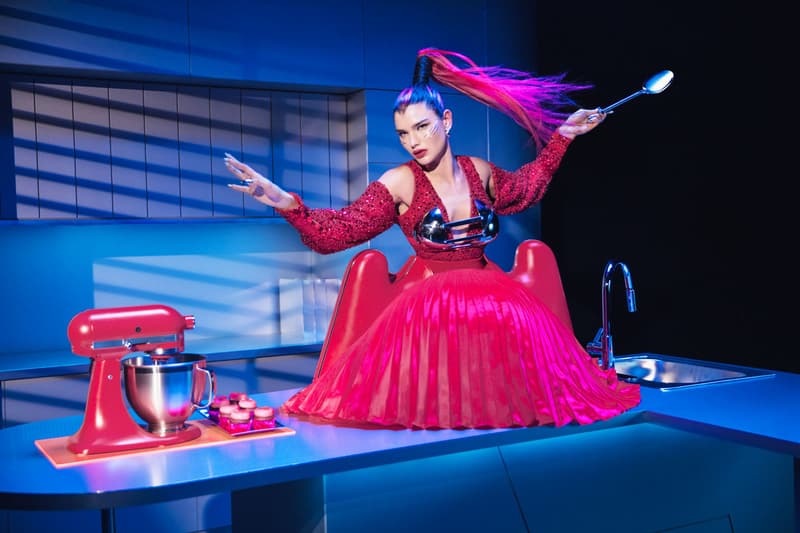 1 of 5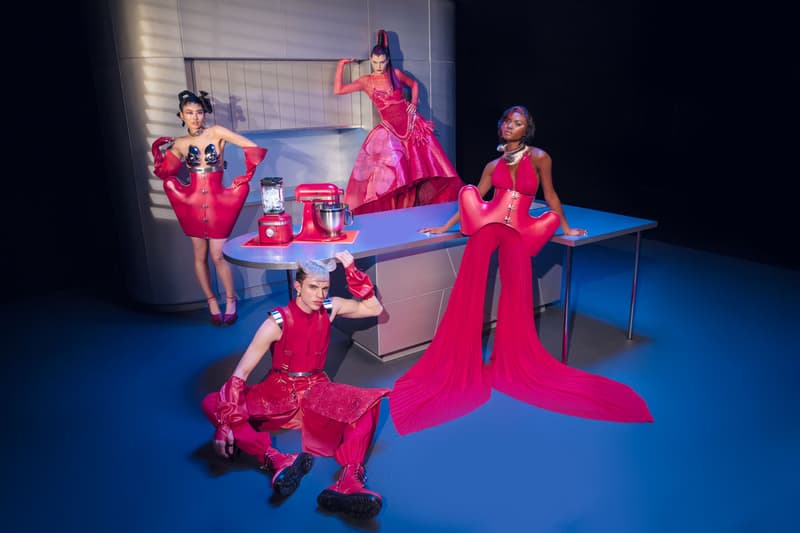 2 of 5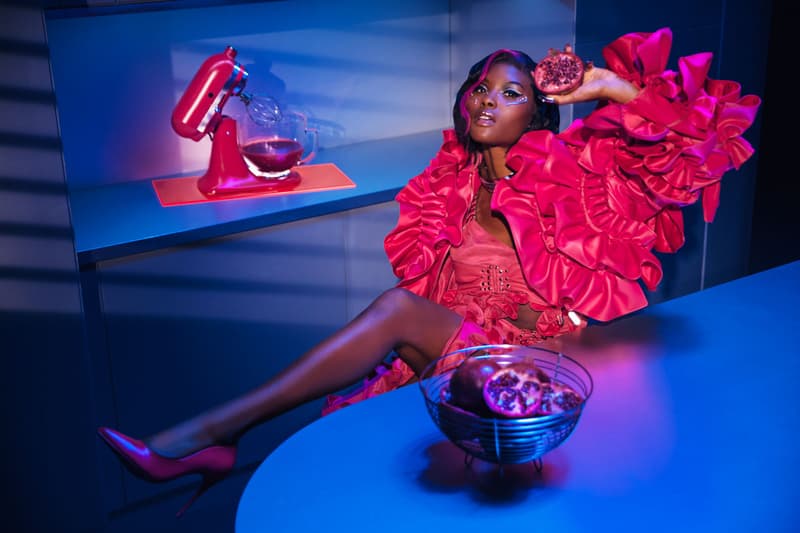 3 of 5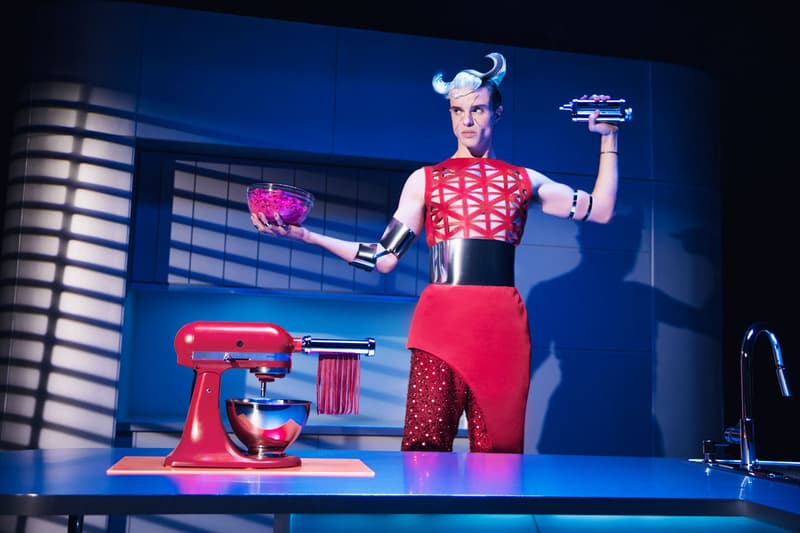 4 of 5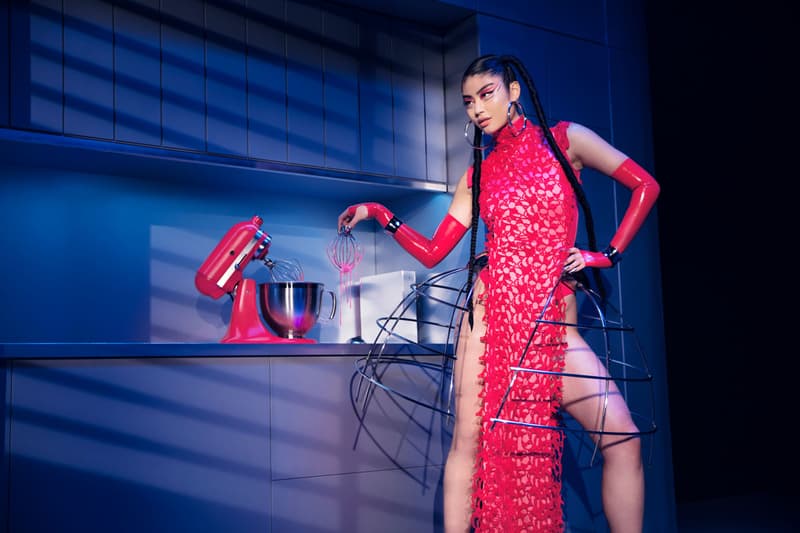 5 of 5
Fashion
Celebrity Stylist Marta Del Rio Reveals KitchenAid's 2023 Color of the Year
The multihyphenate discusses her design roots and the inspiration for her exclusive, industrial-driven collection.
Celebrity Stylist Marta Del Rio Reveals KitchenAid's 2023 Color of the Year
The multihyphenate discusses her design roots and the inspiration for her exclusive, industrial-driven collection.
In the heart of the Flatiron District at Iron23 and engulfed in the electric energy brought on by New York Fashion Week, fashion stylist and designer Marta Del Rio experienced a full circle moment in her career. On February 9 she returned to her roots, this time front-and-center as the designer of a limited-edition capsule collection in partnership with KitchenAid, revealing the brand's 2023 color of the year. 
The Spanish stylist, designer and multihyphenate creative got her start interning and working backstage during fashion shows throughout New York City before solidifying her name after years of hard work in the industry. Bringing her artistry and years of experience to the forefront of the 12-piece collection, Marta lent her talents to design exclusive pieces inspired by KitchenAid's best-selling mixer and fashioned in hibiscus pink — the brand's color of the year. 
The vibrant hue was a common theme throughout the event, from lighting that illuminated the space to the sleek and seductive decor. Models who were effortlessly dressed in Marta's creations were also seen wearing one-of-a-kind designs created by a gifted group of up-and-coming designers that included: Tara Babylon, Tia Adeola, Bach Mai, ManMadeSkins and Wiederhoeft. 
During the event, Hypebae had the opportunity to sit down with Marta Del Rio to discuss the creative process behind the limited-edition collection, her background and career beginnings  and the designers she collaborated with. Read below for the full interview. 
How does it feel to show your debut capsule collection during NYFW? 
It feels right. My professional career developed here in New York. I came as a transfer student to New York from where I was studying in Italy. I'm originally from Spain but I did my first years of college in Italy. I came over [here] and I worked backstage. I've worked and interned everywhere. I spent nine and a half years here before I moved to LA. Being able to do a capsule collection in New York I could bring my family and fashion together. 
How did you end up deciding on the designers you wanted to collaborate with when devising the collection? 
All of the designers I had either worked with or tried to work with. I had been a big fan of their work [for some time]. As soon as I got on the project, they came to mind because they're young but they have such a unique point of view. I think they've already established a design language that's very recognizable. When you see Tia Adeola's dress or Jackson Wiederhoeft's [pieces] or mine it's so recognizable. KitchenAid is like that. You see one of their products and you know it's KitchenAid.
I felt like it was important for young designers to share the spotlight with a brand that is so iconic and be on the same level. It just felt natural and right — and I adore all of them. I'm a big fan of their work and I wanted to celebrate and champion them. They're incredible.
What was the creative process like designing the collection and using the brand's color of the year? 
It was really unique because I've always been inspired by landscapes, architecture, vehicles and machines but I never thought about being inspired by a kitchen appliance or by a mixer [specifically] — because it's such a mundane object it was almost more fun because the lines and designer we were coming up with felt fresh, new and like no one had really gone there before. We had all of the hard materials and the designs inspired by the mixer, but the hibiscus pink really informed a lot about the textiles, florals and the finishes. The collection has a good balance between the machine and flower coming together. It was about finding that perfect marriage between the soft and the hard.
What are some personal takeaways from designing your and showing your collection? 
I always say sky's the limit. I obviously do a lot of celebrity styling and I love my clients. I love working with them and I'll always do that. Whenever I get the opportunity to design, even with them, I'll make custom designs. When I make custom [pieces] for celebrities, I try to think about what they're going to want, how they're going to react because there's a reason why they're celebrities and a reason why they have that amazing energy. I want to convey that in my designs. The great thing about doing a capsule collection – especially this one – is that it was all about celebrating the color, the design and that marriage of industries. We aren't going to market, we aren't going to produce so it was like "let's toast to design and have fun."
---
Share this article