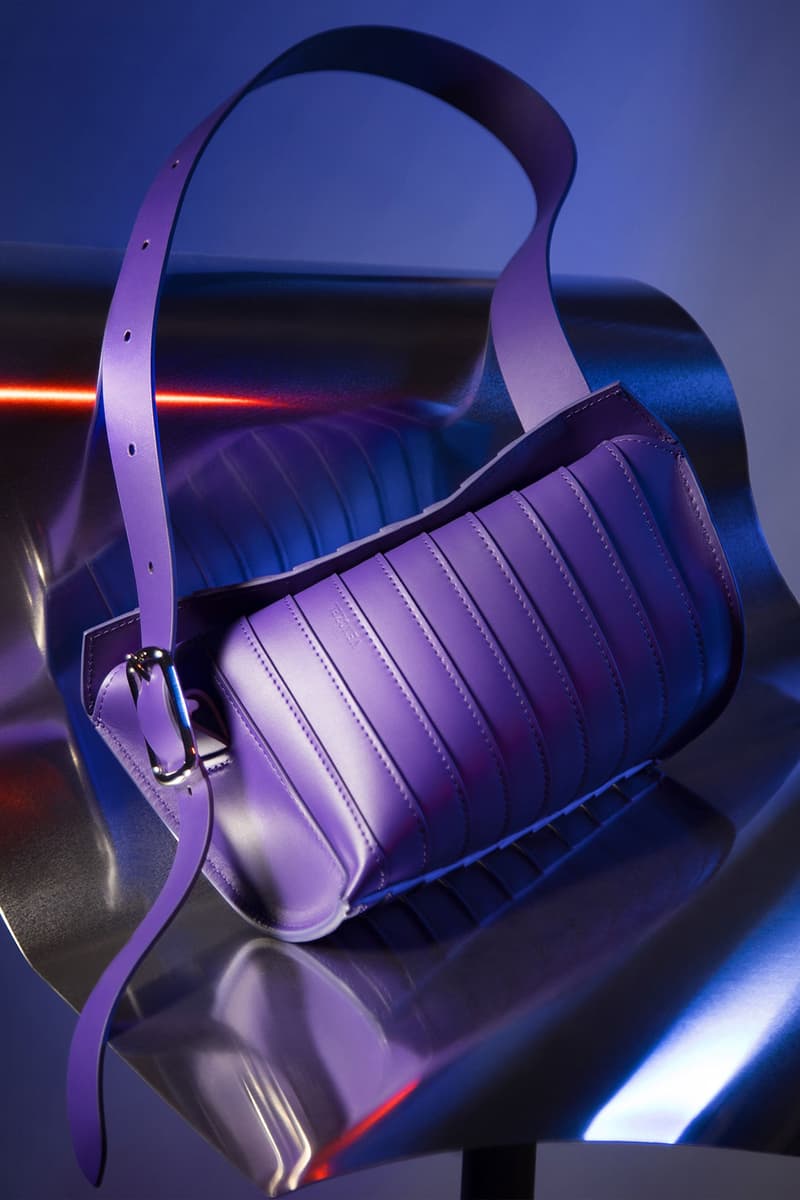 1 of 4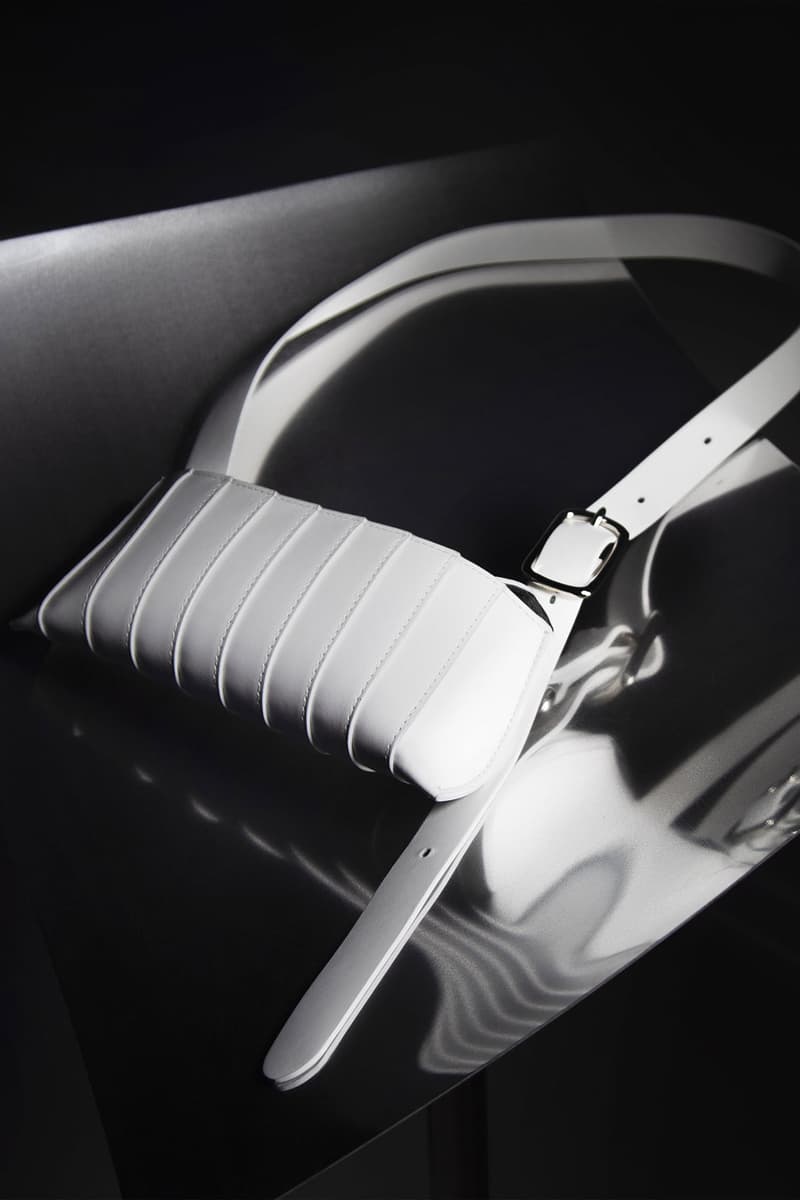 2 of 4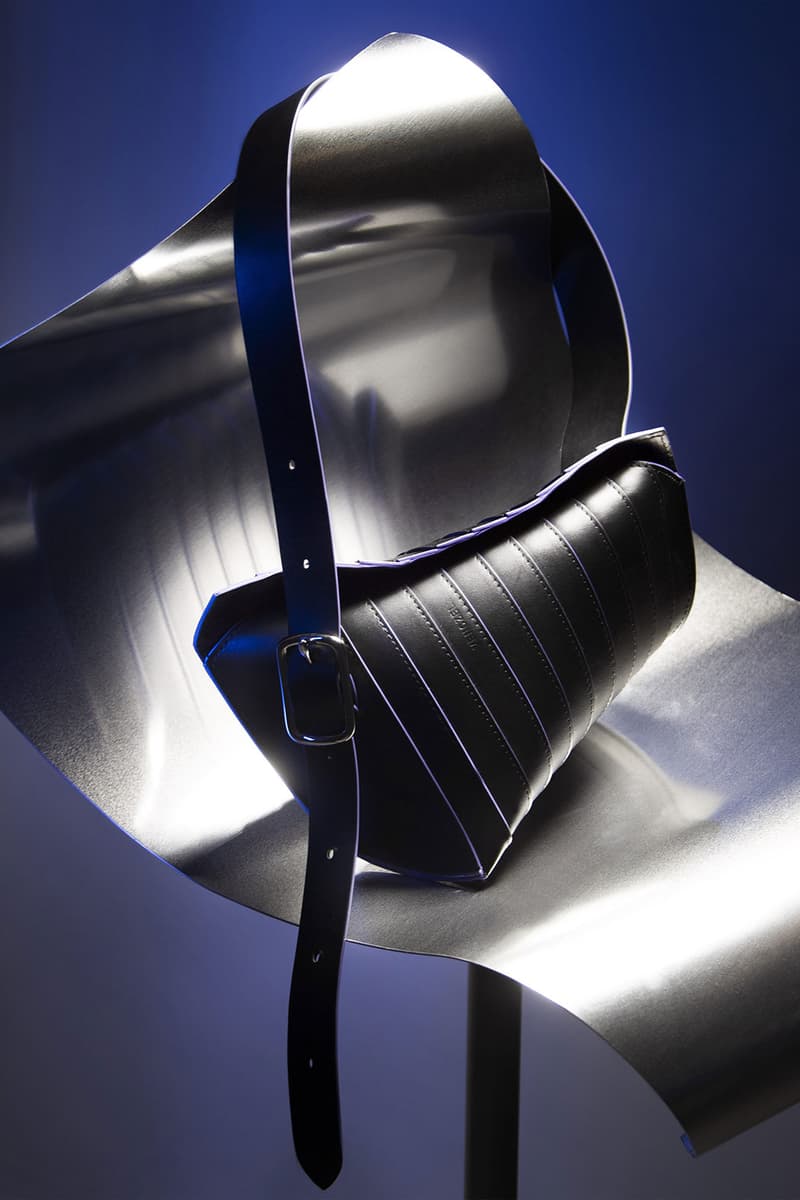 3 of 4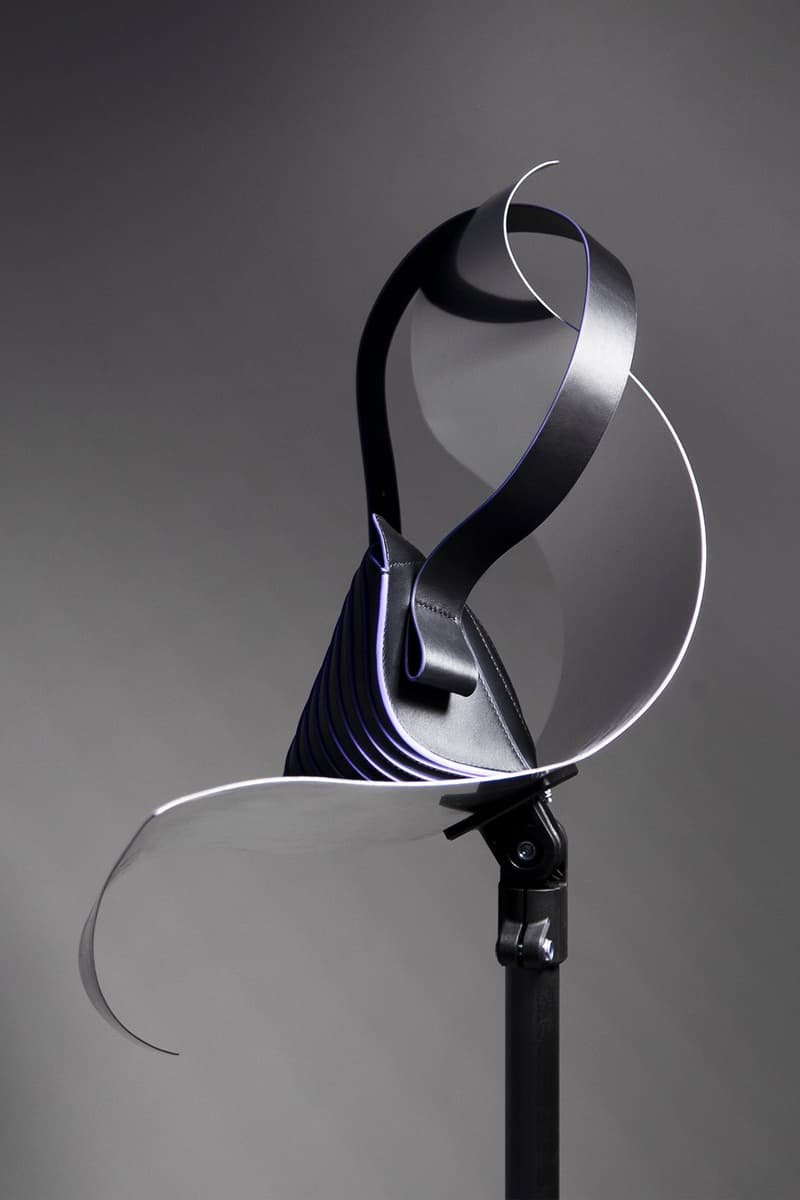 4 of 4
Fashion
INTERVIEW: Get to Know Copenhagen-Based Handbag Designer, Matilda Venczel
We speak to the creative about her eponymous brand as well as her recent work with Casey Cadwallader for Mugler.
INTERVIEW: Get to Know Copenhagen-Based Handbag Designer, Matilda Venczel
We speak to the creative about her eponymous brand as well as her recent work with Casey Cadwallader for Mugler.
Since launching her first collection in 2017, designer Matilda Venczel has come a long way, building a strong foundation for her eponymous handbag and accessories label VENCZEL based out of Copenhagen. Loved for her futuristic yet classic, simple yet unexpected, and flowing yet structural designs, the Swedish-born creative continues to put out elevated essentials, with her latest project being "Collection 010" for VENZCEL, which was presented in an exhibition at the art and design gallery Etage Projects during Copenhagen Fashion Week.
The designer's 10th drop features her core handbag styles dressed in an ultraviolet hue — which Venczel decided to use after spotting a purple supercar one day. The pieces, alongside other colorways and new styles like the Aera S Soft — a twisted shoulder bag offering more space in comparison to VENCZEL's usual designs –, were displayed on curvy metal podiums conceptualized and executed by the artist Charlie Boyte. Adding to the range are "striped" bags, which use leftover leather from past production processes.
The exhibition marked one of the few highlight moments Venczel has already had just one month into the new year. Days before CPHFW, she revealed that she's been working with Casey Cadwallader of Mugler as the house's accessories designer to unveil his first-ever handbag: the Spiral Curve 01.
With these exciting feats and gigs under her belt, in addition to being loved by celebrities like Kylie Jenner, it's pretty evident that Matilda Venczel is a name to keep on your radar. Continue scrolling to read our interview with the designer on her latest collection and her eponymous label.
View this post on Instagram
Please introduce yourself to our readers. What do you do?
I'm a designer specializing in bags and leather goods. I run my brand VENCZEL, together with a few collaborators for press and sales and my assistant from my base here in Copenhagen. I also work for Mugler, I design the bags together with the creative director Casey Cadwallader so I spend a lot of time in Paris, as well as Italy where we have our production.
What was the inspiration behind "Collection 010?"
The sculptural core collection comes in a shade of ultraviolet — referenced from the color of a car and in keeping with the core referential points for VENCZEL. My work in general is very much informed by the shapes of supercars. I generally don't work with seasonal themes since I don't make seasonal products. I try to work much more abstractly and when creating a new product, I believe it's very important to look further than just a season or a year — it has to be possible to wear it in 10 years and still be interesting, which is why I don't release new products so often. It takes time to make something that's really good.
Why did you decide to show it in an exhibition format?
For some time, I had the idea to create a podium that actually worked with VENCZEL's organic shapes instead of against it. Charlie Boyte designed the podiums inspired by the process of designing and constructing VENCZEL bags. The aluminum sheets were curved manually in a reflexive dialogue with the form of each bag. I wanted to present the products as sculptures rather than functional objects this time. It's more of a surprise that you lift up the product and then you notice that it has a function – doing it in a gallery setting gives it a bit of a different dimension.
I love Etage Projects and they represent some amazing artists, such as Hilda Hellström, Sabine Marcelis and Soft Baroque. They are all good friends of mine and I'm so honored to be presented in a gallery where they are all represented.
What was the process like behind this collection and how was it different from your previous releases?
It was a different way of working since I had a baby last year. I had to be more efficient in decision-making and at every step of the process. Previously, I didn't have such tight deadlines when it comes to VENCZEL and I could take all the time I wanted. Having a baby and also working for a big house forces me to be extremely organized, and I think this process only makes my work better — I don't have time to mess around.
I trust my initial ideas much more than before, and it's a very intuitive process with every decision, I just do what I feel like. Before I could question everything to the point where it becomes almost nothing, but that's just not possible anymore.
View this post on Instagram
You posted on Instagram that your partner has also created something for this exhibition — tell us more about it!
My partner David Zilber is a food scientist and fermenter, so I asked him to make a drink that would match the collection in some way and he made this amazing fermented thing — a deep purple drink made of fermented beet juice, butterfly pea flowers, preserved salted lemon, yuzu, kumquat and topped with champagne. It's really beautiful and SO delicious!
What kind of vision or direction do you see for your brand as you continue to work on these timeless bag designs?
I would love to collaborate with specialists in different materials. Right now we are developing our first product that's not (completely) made of leather. The shapes are so sculptural and I can easily translate the form language to other products as well.
I would love to explore other categories of products at some point. Maybe an interior object or a piece of furniture, something that relates to the body but doesn't necessarily need to be a specific size for you to use or wear.
What do you think makes a bag, an "it" bag?
It bags is such a brief term — like a seasonal and trendy fast thing, and I'm more interested in working towards making long-lasting but still interesting designs like the iconic Chanel Butt Bag by Karl Lagerfeld, or the Louis Vuitton Twisted Box by Frank Gehry. Extremely well-made products in innovative materials and shapes, that 20 years later are just as interesting.
Who or what are the biggest sources of inspiration for you right now?
I always look at cars, airplanes, furniture and architecture. I also very often look at bags and wonder how I could make them interesting—normally they can be very flat and boring. I ask myself, "How can I give a classic shape of a square some life and make it more unique?"
---
Share this article