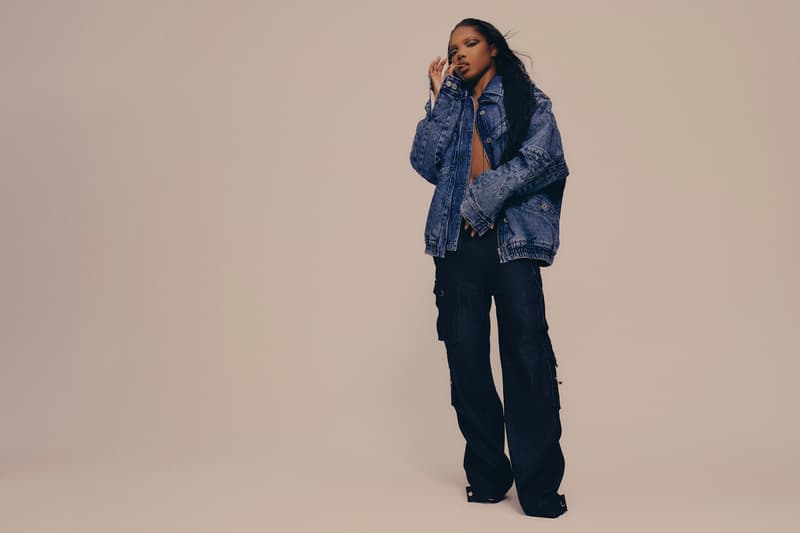 1 of 2
2 of 2
Ryan Destiny Taps Her Blunt Alter Ego In New Single "Lie Like That"
Now streaming.
Musician and style icon in the making, Ryan Destiny, releases her latest single.
Following the release of her December single "How Many," Destiny flaunts her versatile flow on "Lie Like That." A single reveling in her alter ego's "I don't give a f-ck" energy, the Detroit-born singer reminds a lover that she doesn't need the theatrics — just the comfort of the moment. "I tell it straight, yeah. I could never lie like that," she boldly slides on the beat. 
Featuring herself in an oversized denim look, seductively pouting with a toothpick, Destiny's new single and artwork exudes sex appeal you wish you could taste as she reminds you you never will with the lyrics "You need me/I don't need you, you're so sad. "In her exclusive press release, Destiny elaborates on her unapologetic flow. "'Lie Like That'" lives in the headspace of my alter ego," she opens. "Sometimes you're not wanting something too serious. I've always been vocal about when I feel that way vs not. This song is speaking to that more blunt side of myself."
Rising to fame from her lead role in Lee Daniel's 2016 series Star on FOX TV and role on Grown-Ish, Destiny's multi-hyphenate success draws parallels to her alter ego — a woman who knows what she wants and refuses to revel in anything other than that. In contrast to a world where women play pretend and abide by social norms to be accepted, Destiny flips the script and demands what she wants.  As for what's in store alongside her music, Destiny will also star in Barry Jenkins' film Flint Strong, which comes out in 2023.
Stream Ryan Destiny's latest single above.
---
Share this article