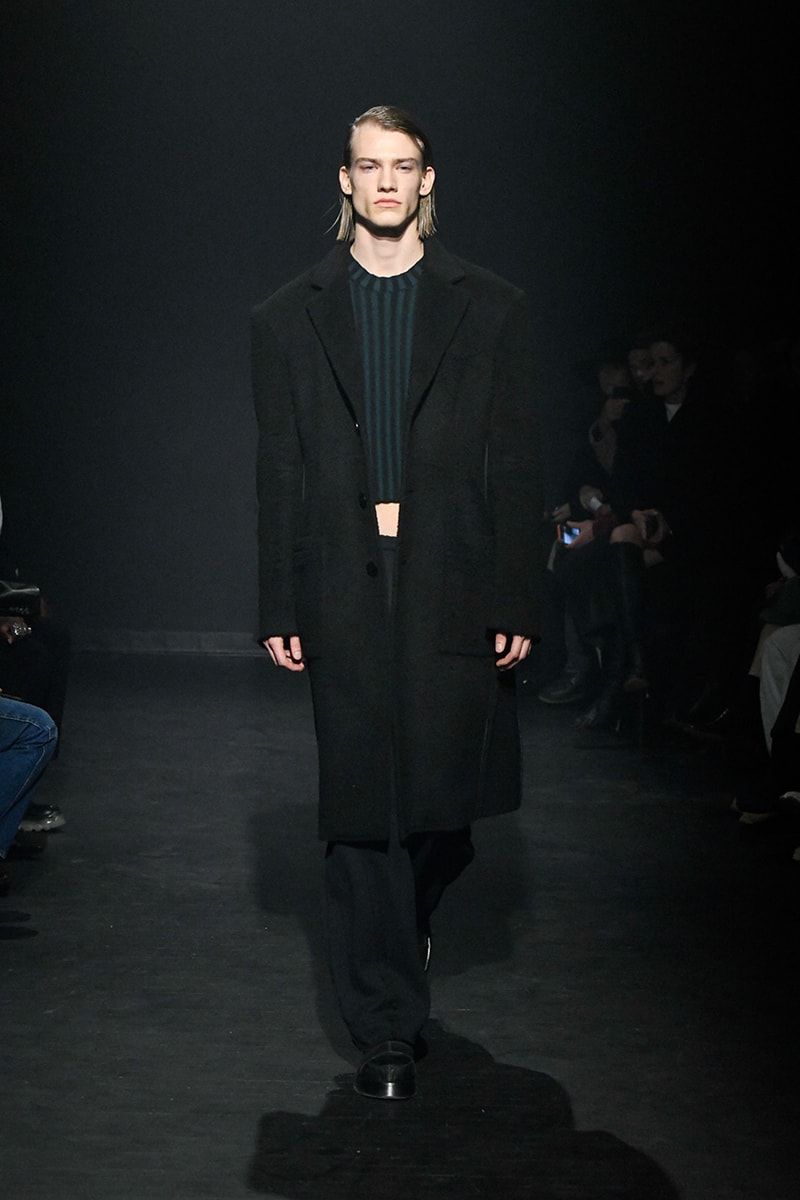 1 of 31
2 of 31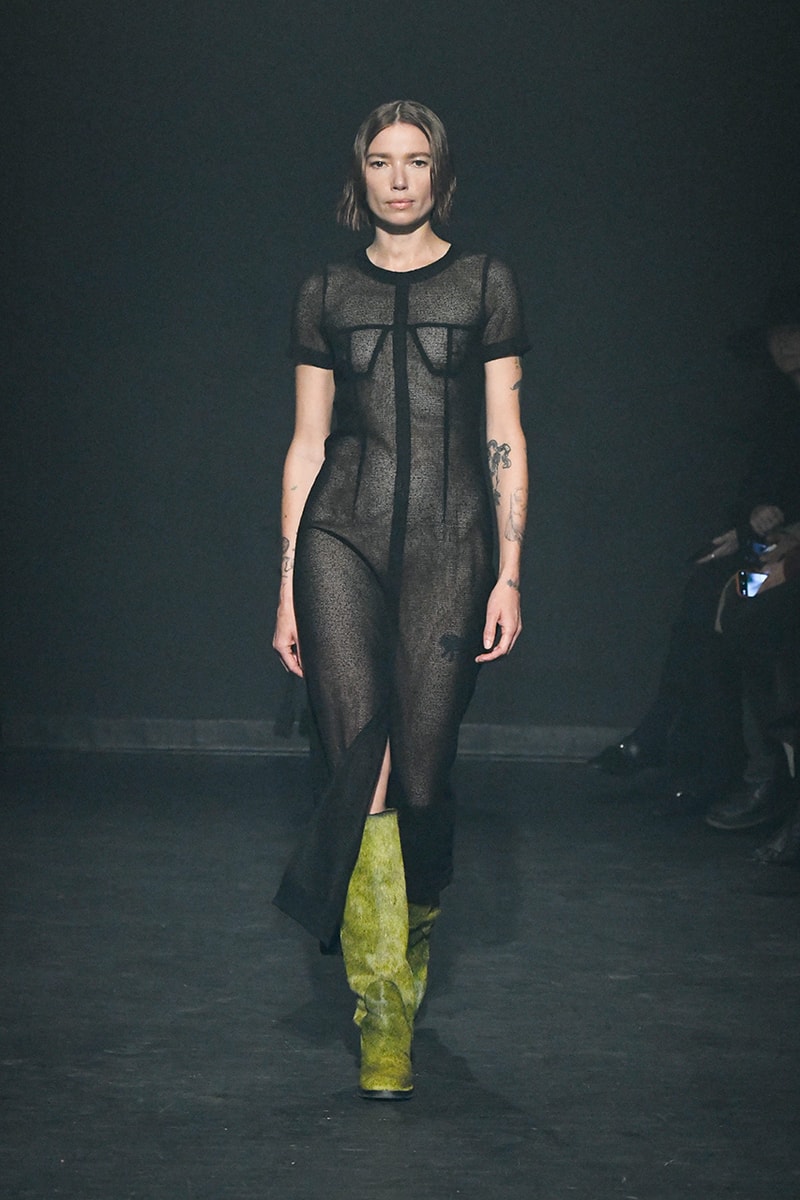 3 of 31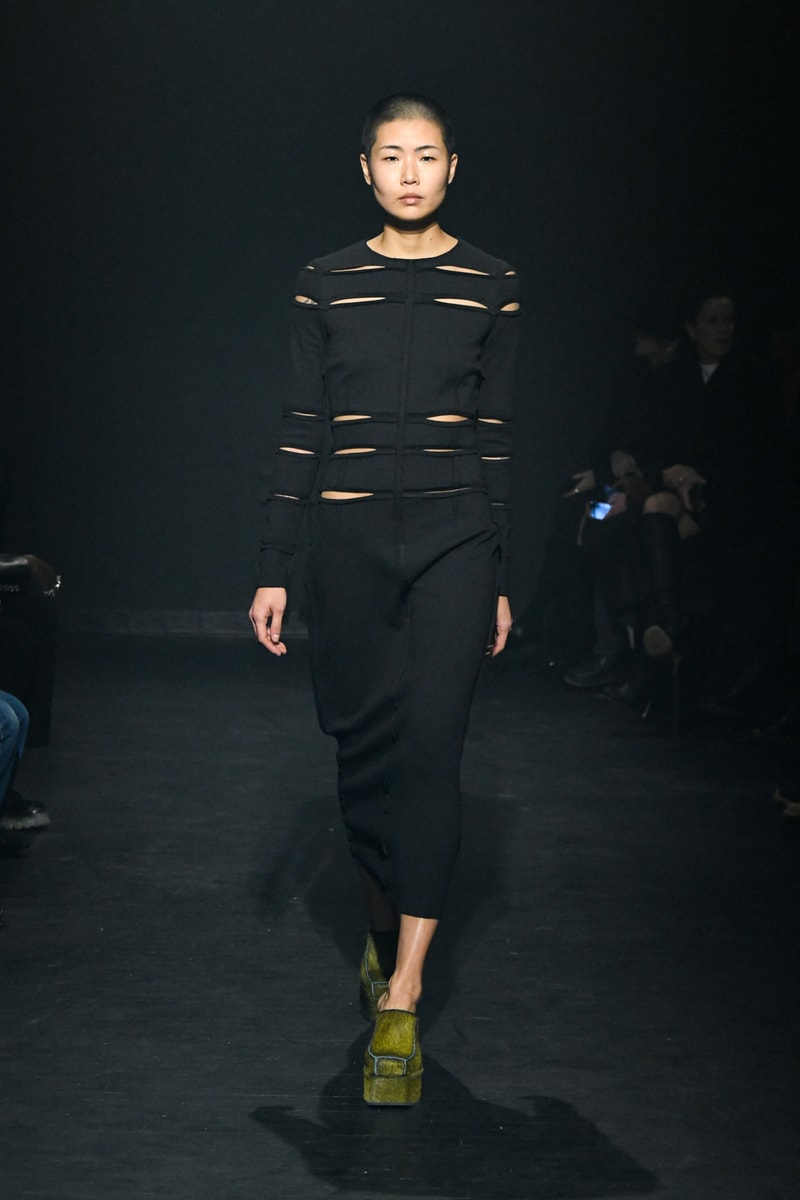 4 of 31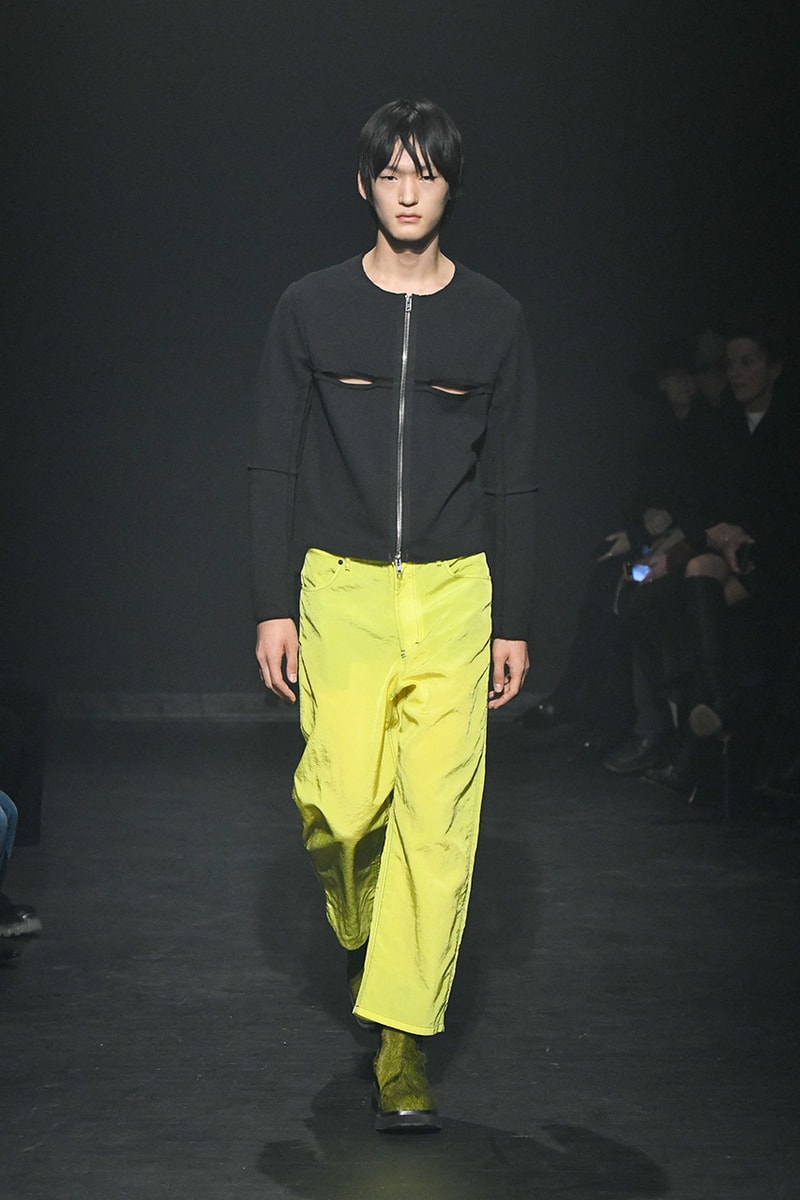 5 of 31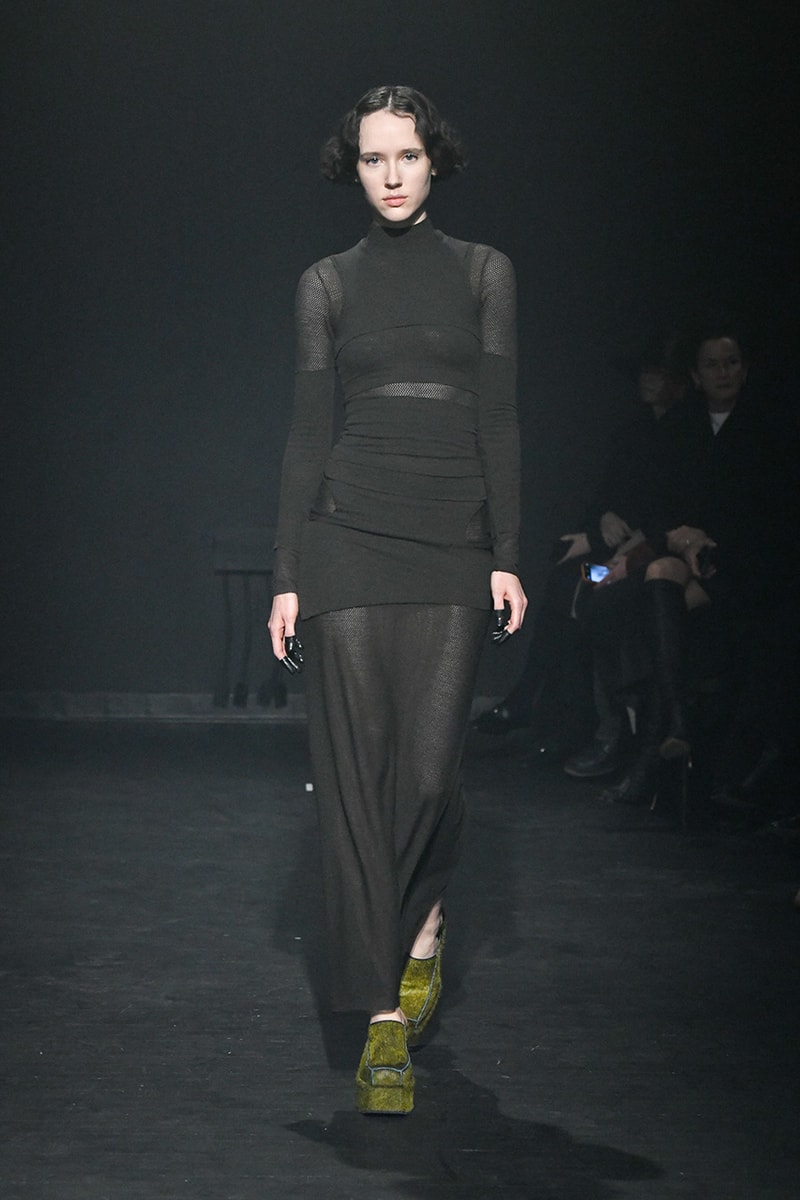 6 of 31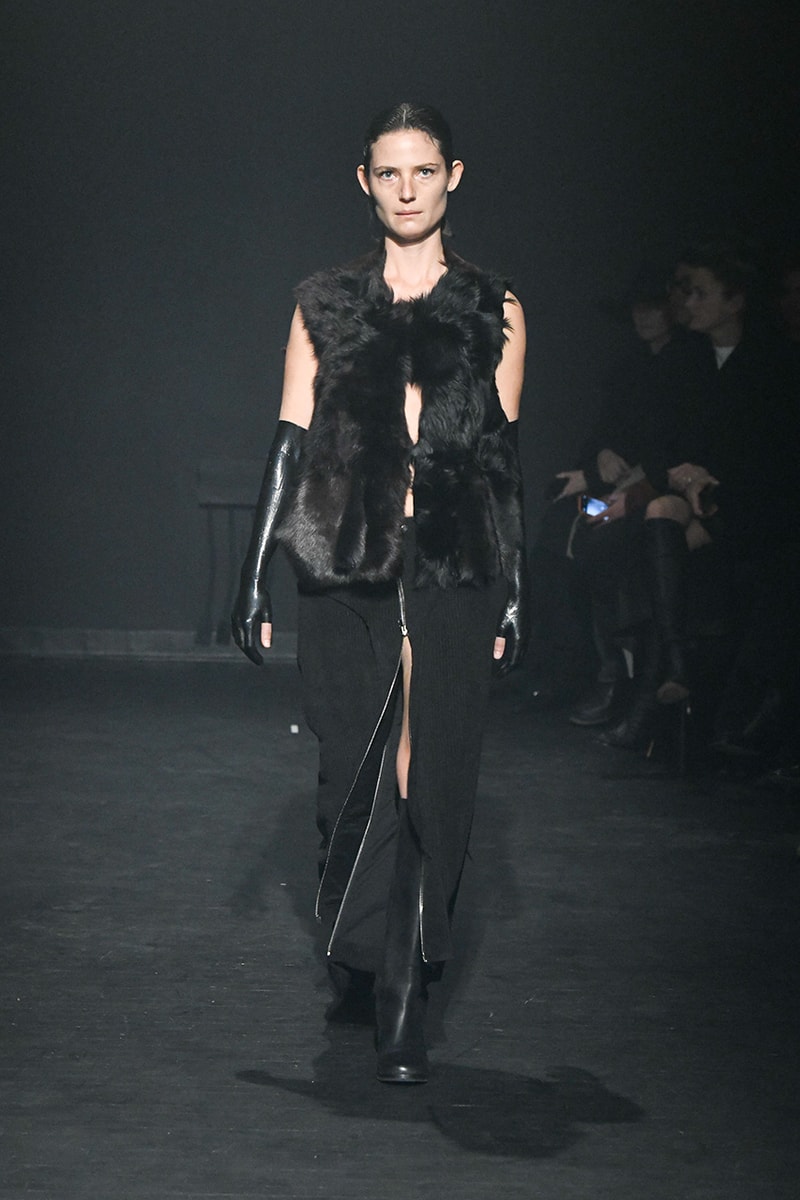 7 of 31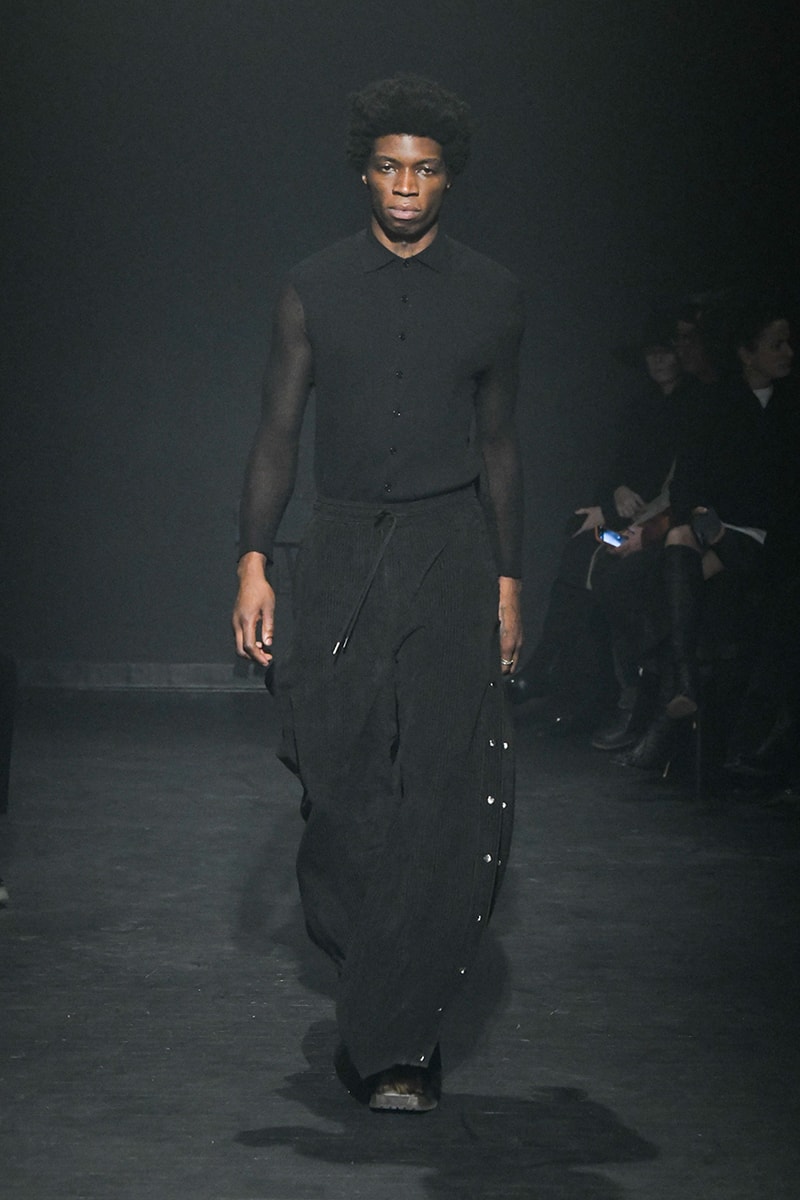 8 of 31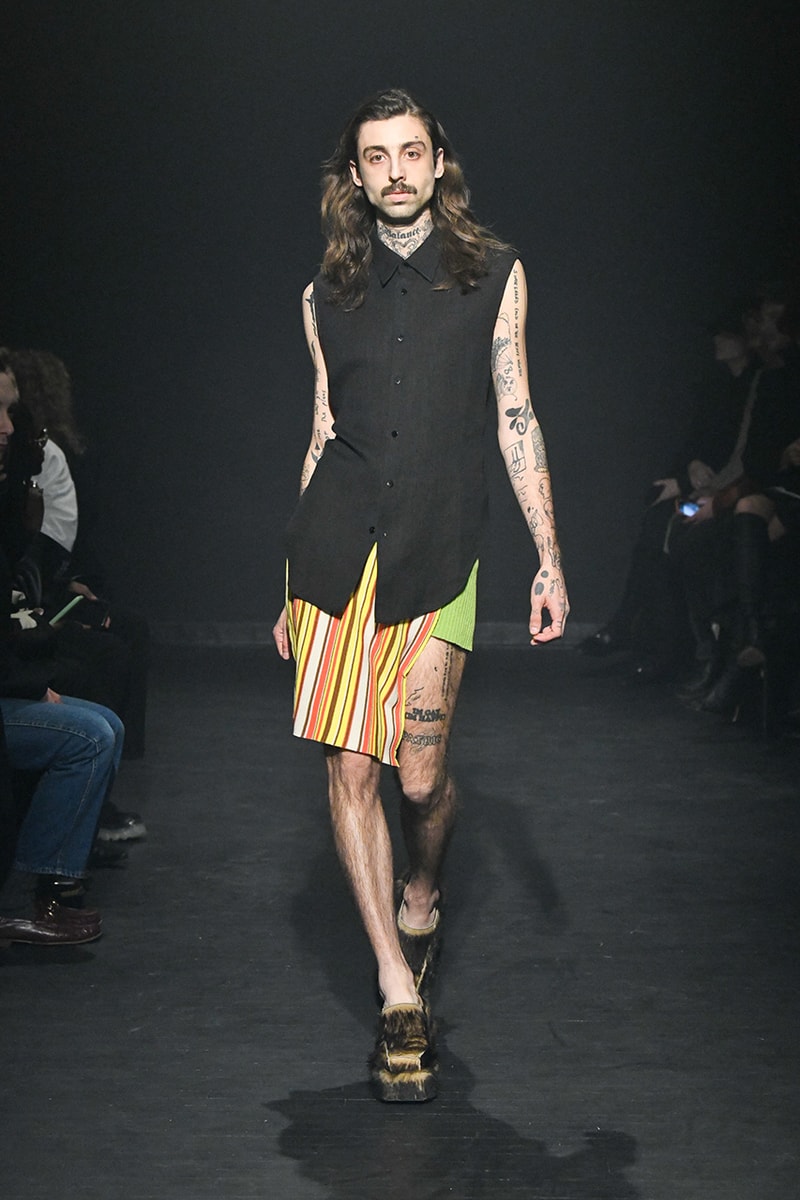 9 of 31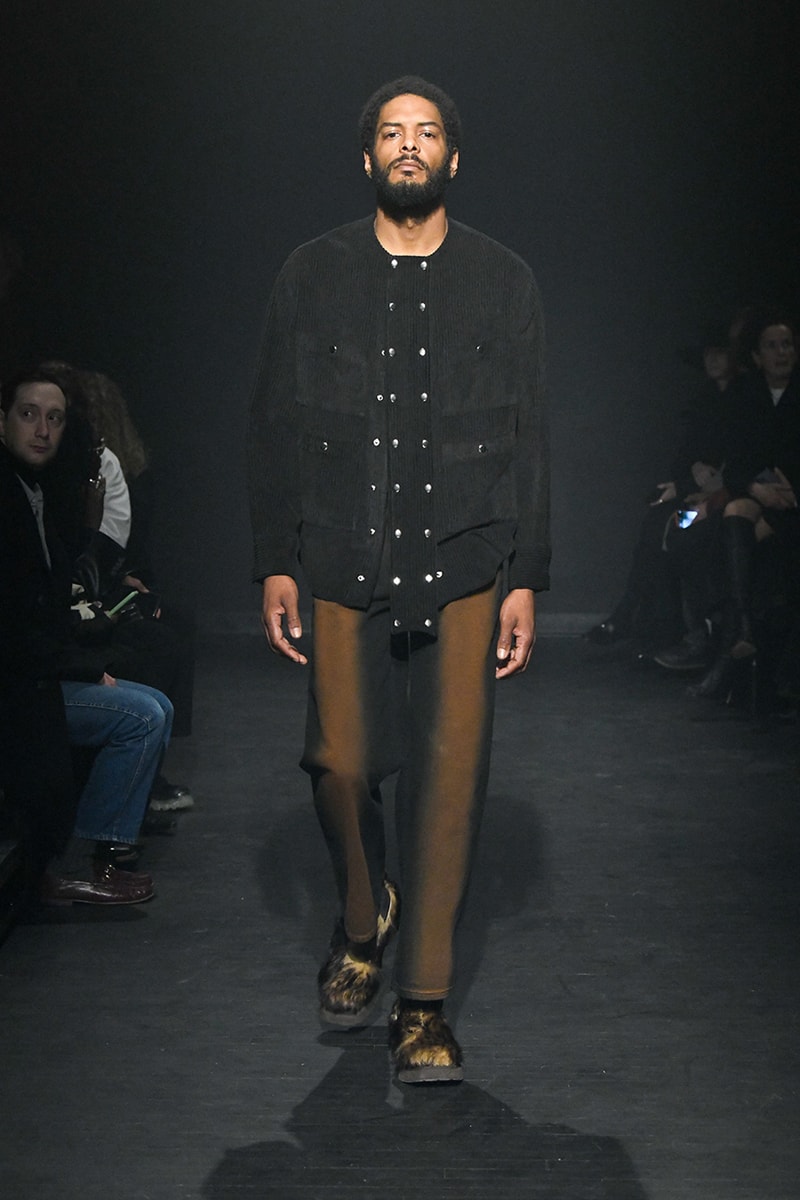 10 of 31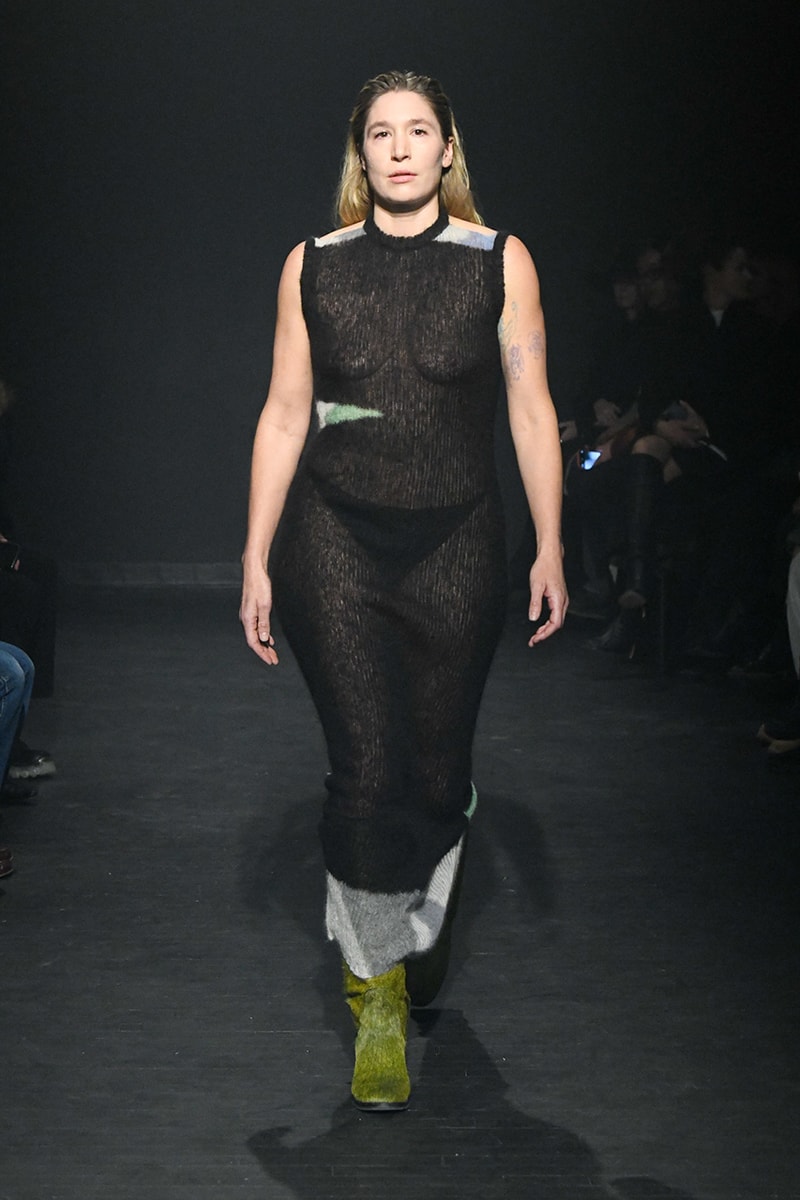 11 of 31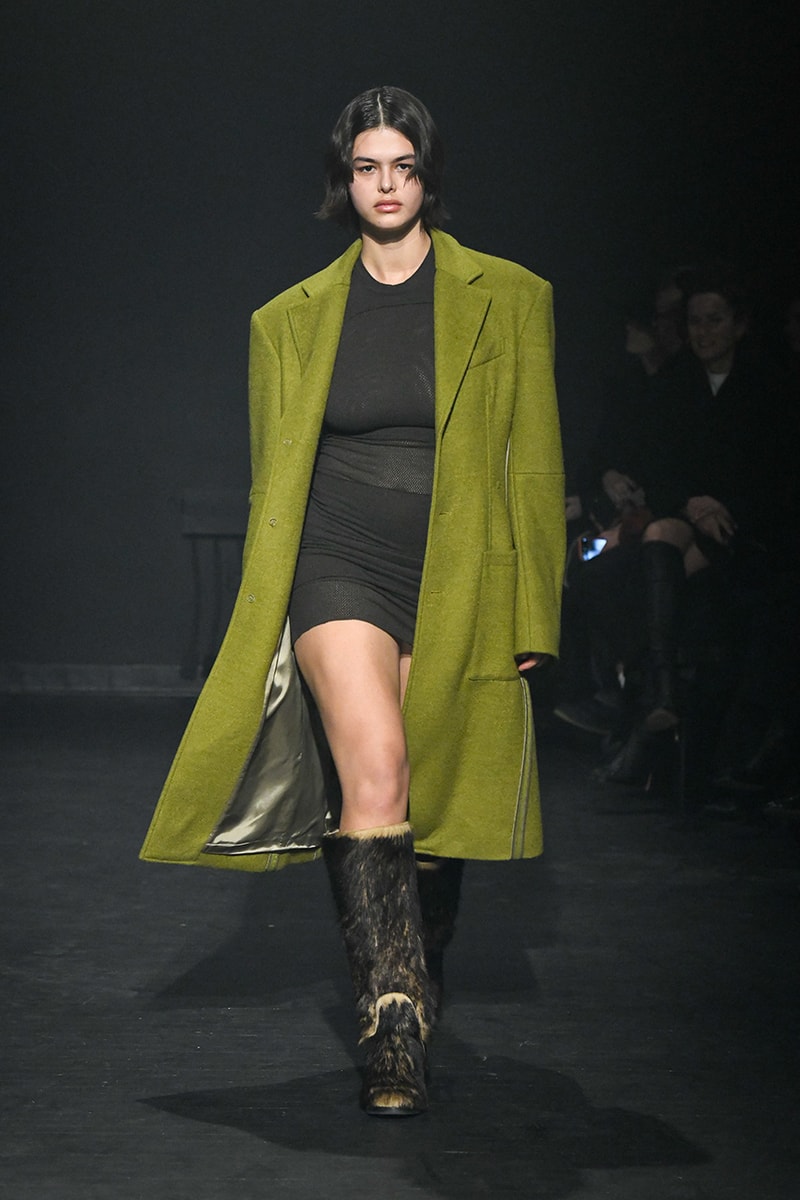 12 of 31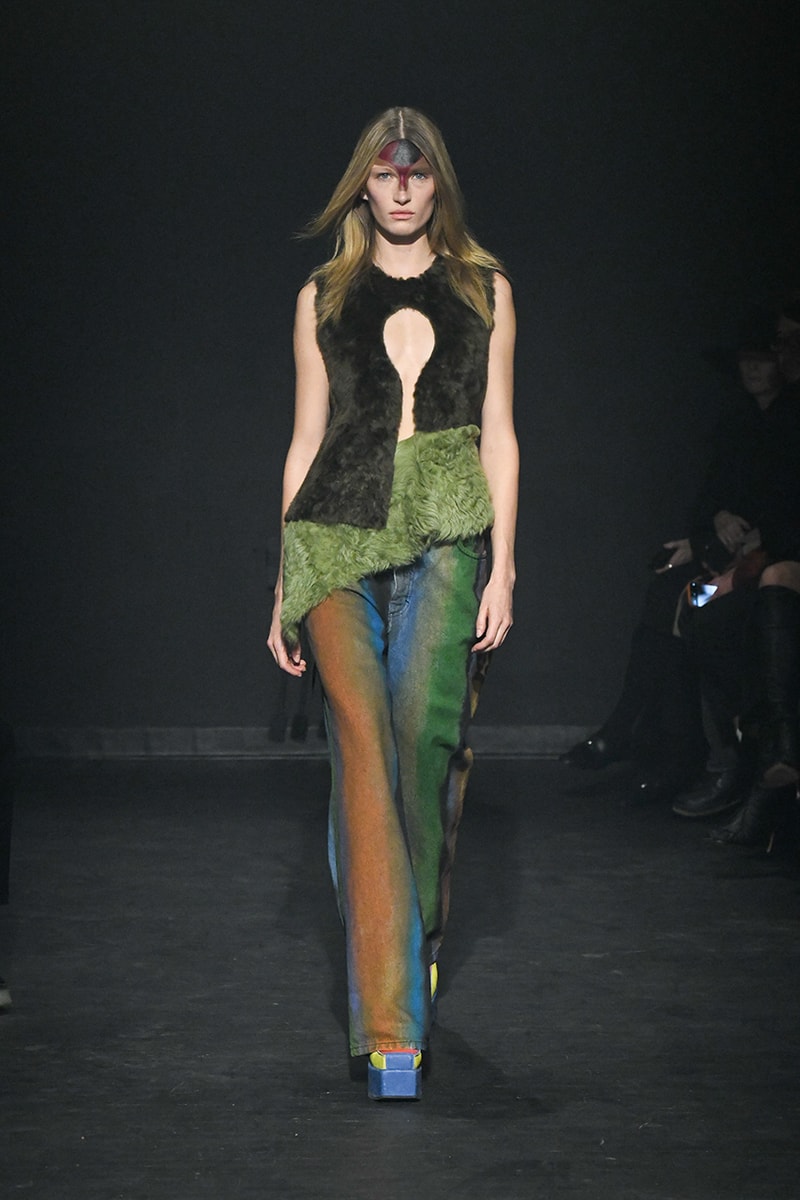 13 of 31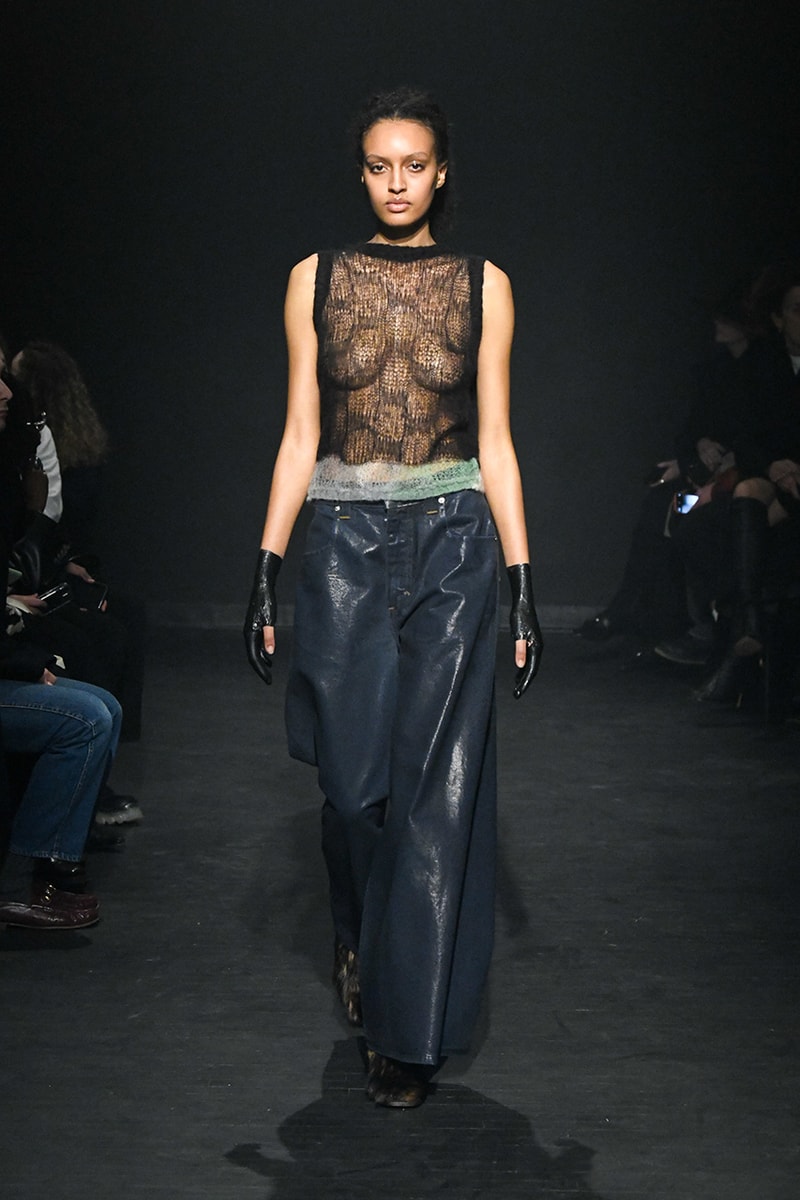 14 of 31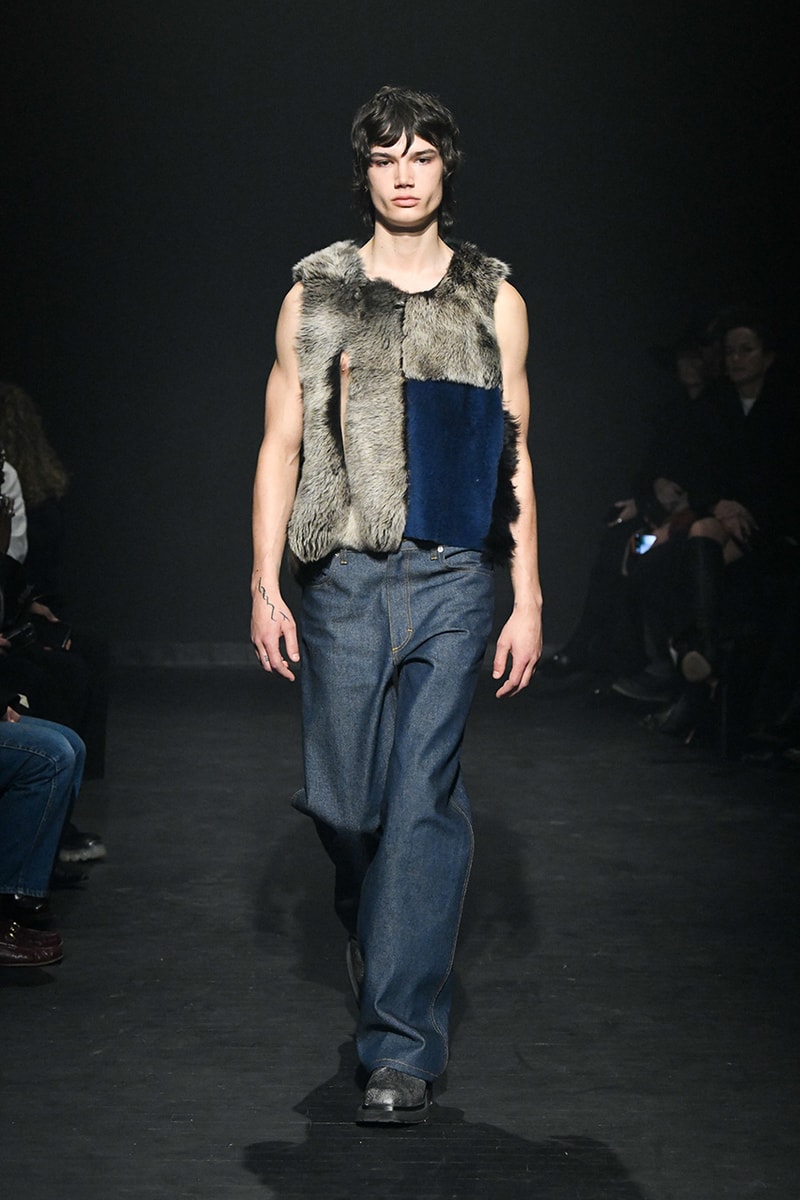 15 of 31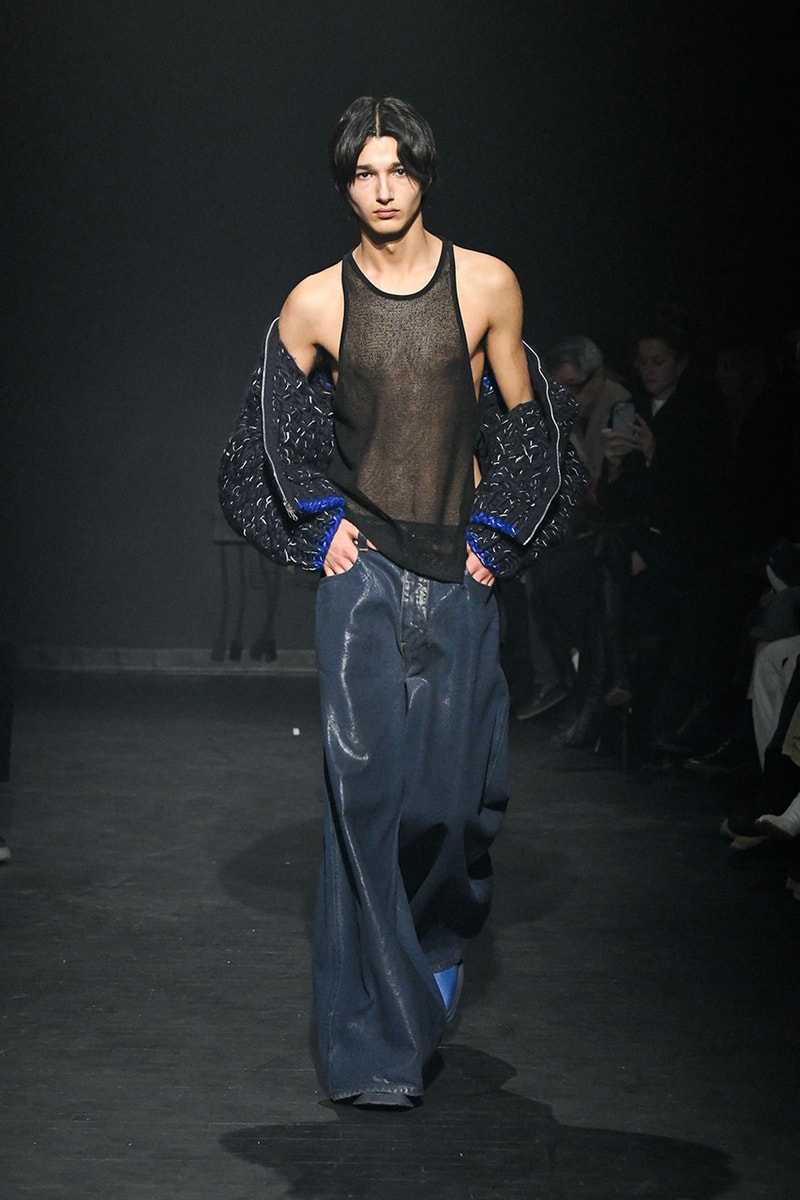 16 of 31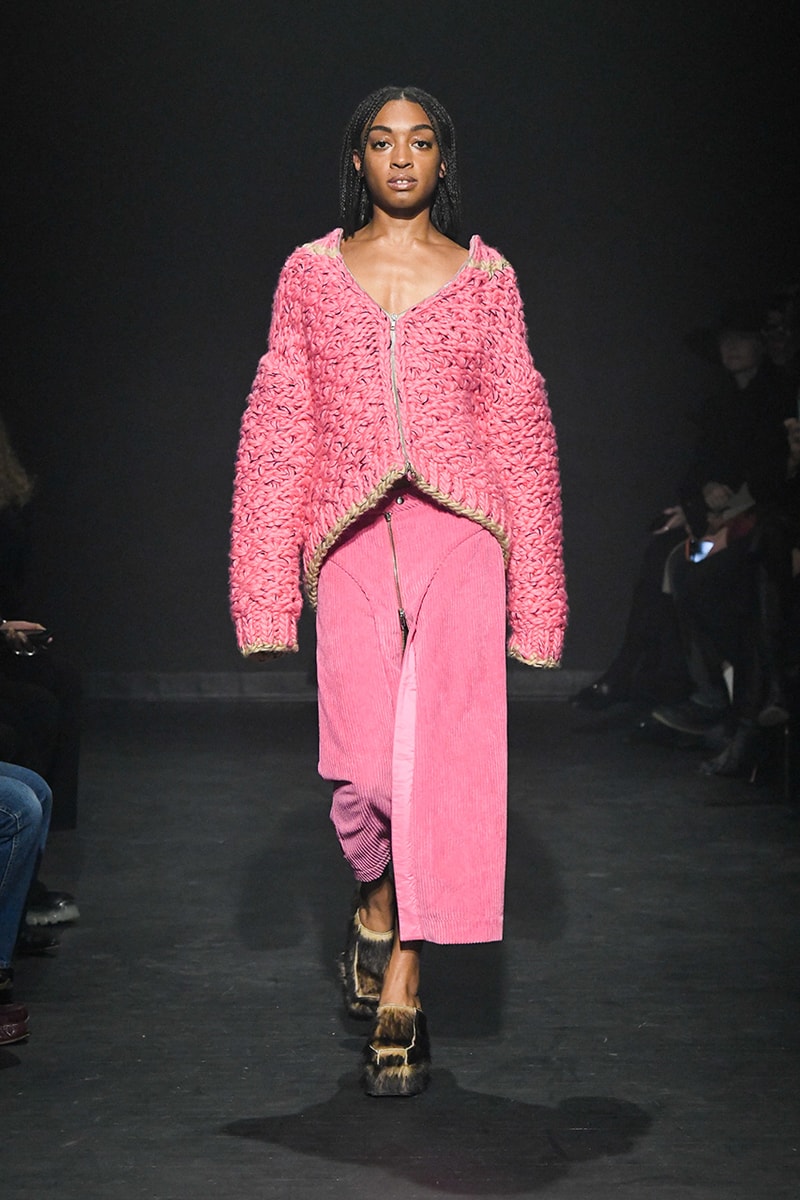 17 of 31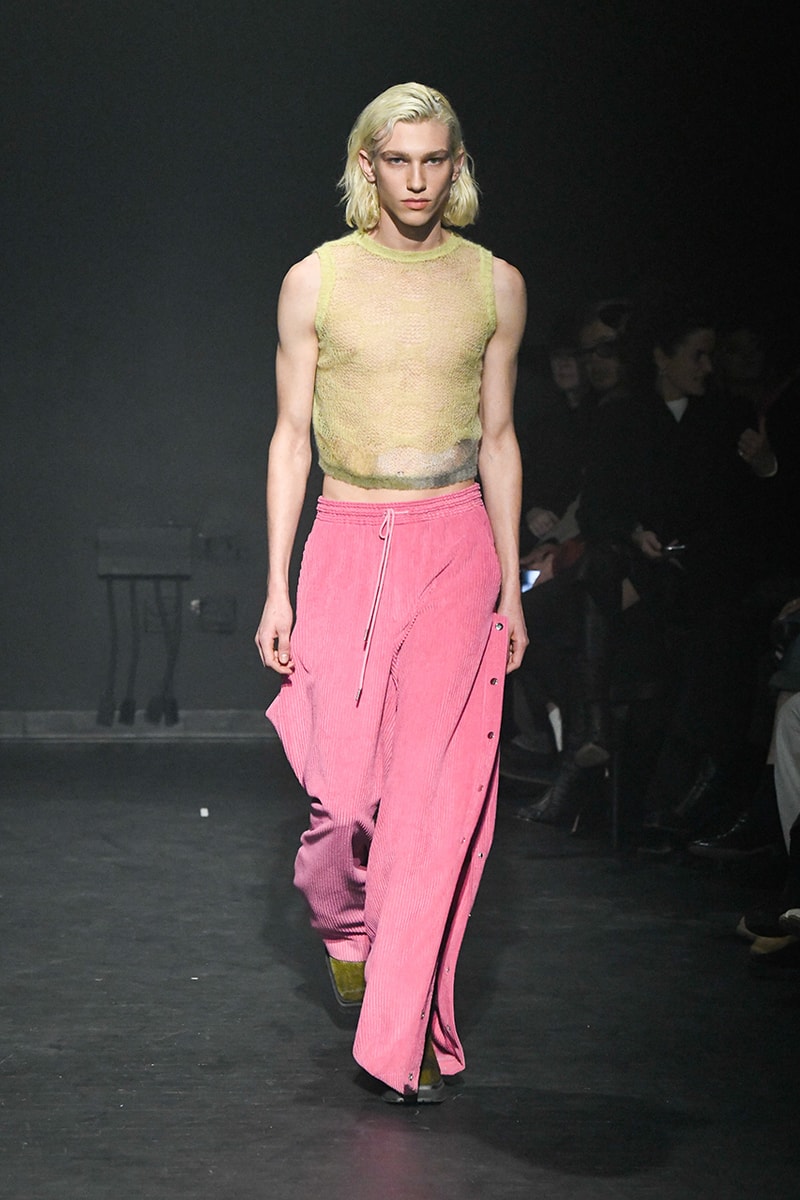 18 of 31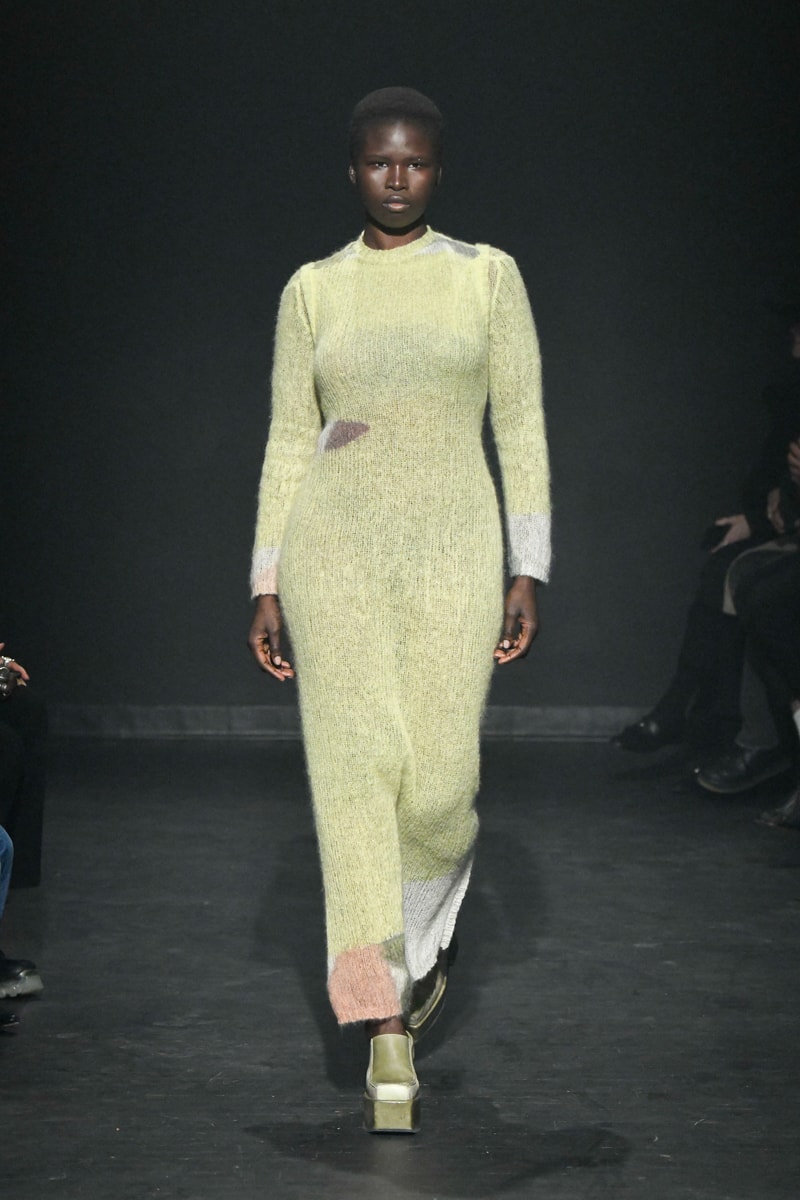 19 of 31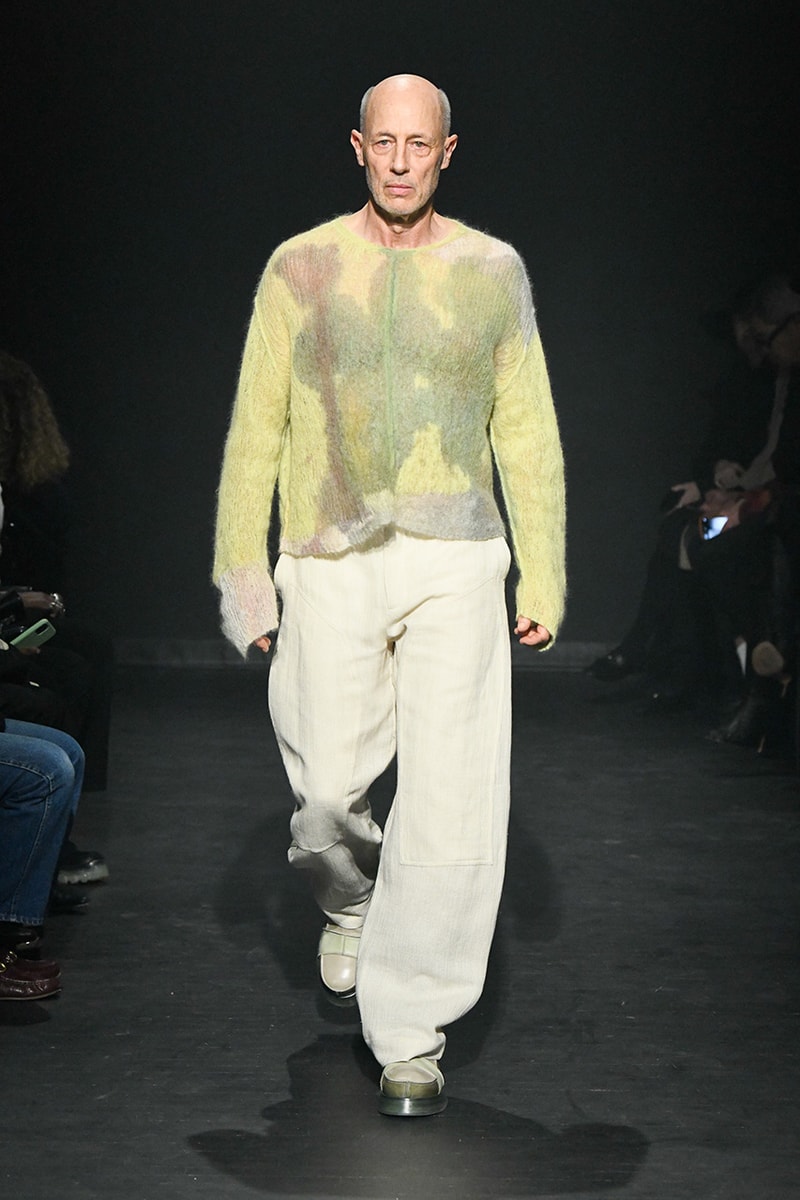 20 of 31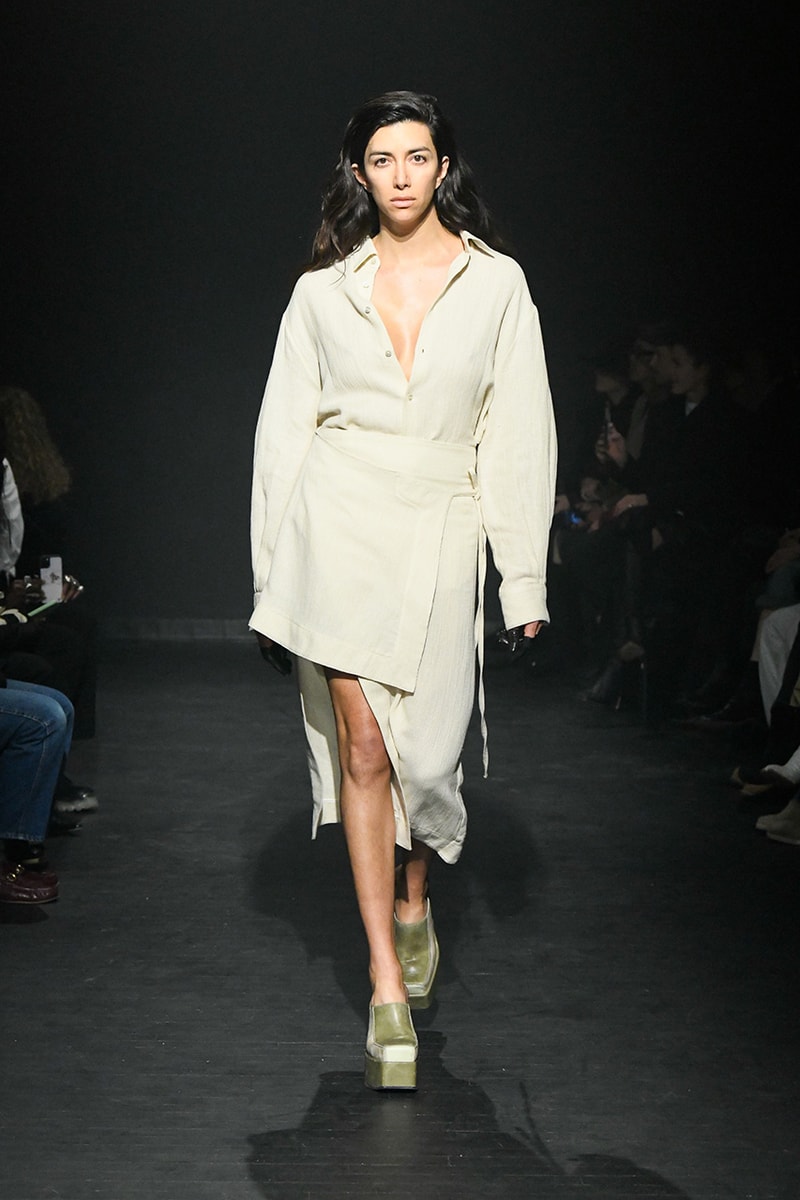 21 of 31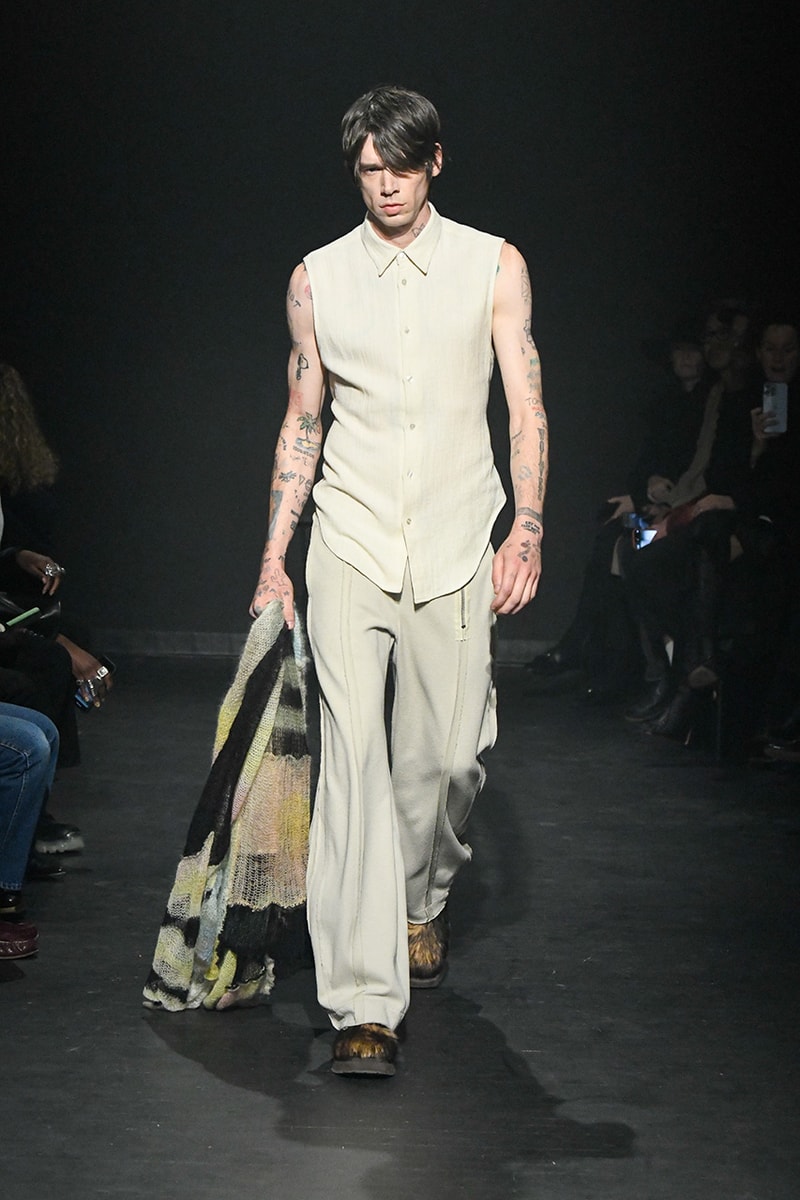 22 of 31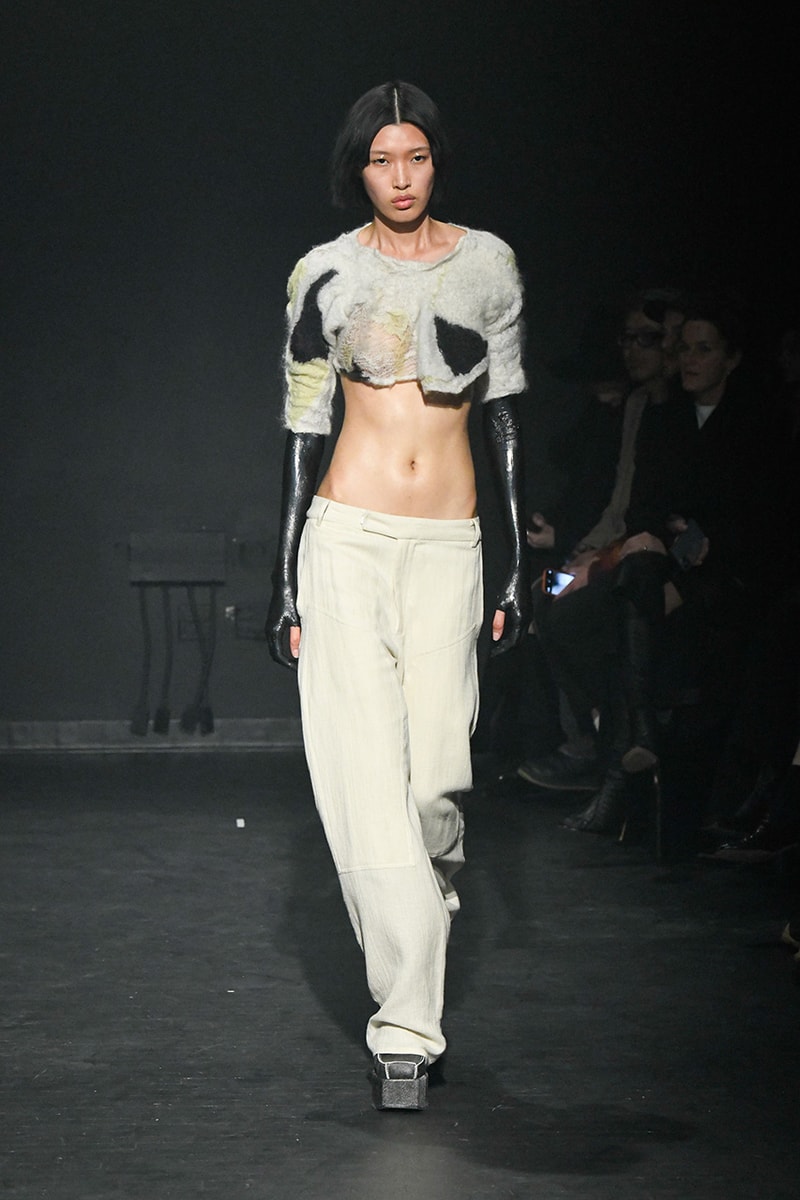 23 of 31
24 of 31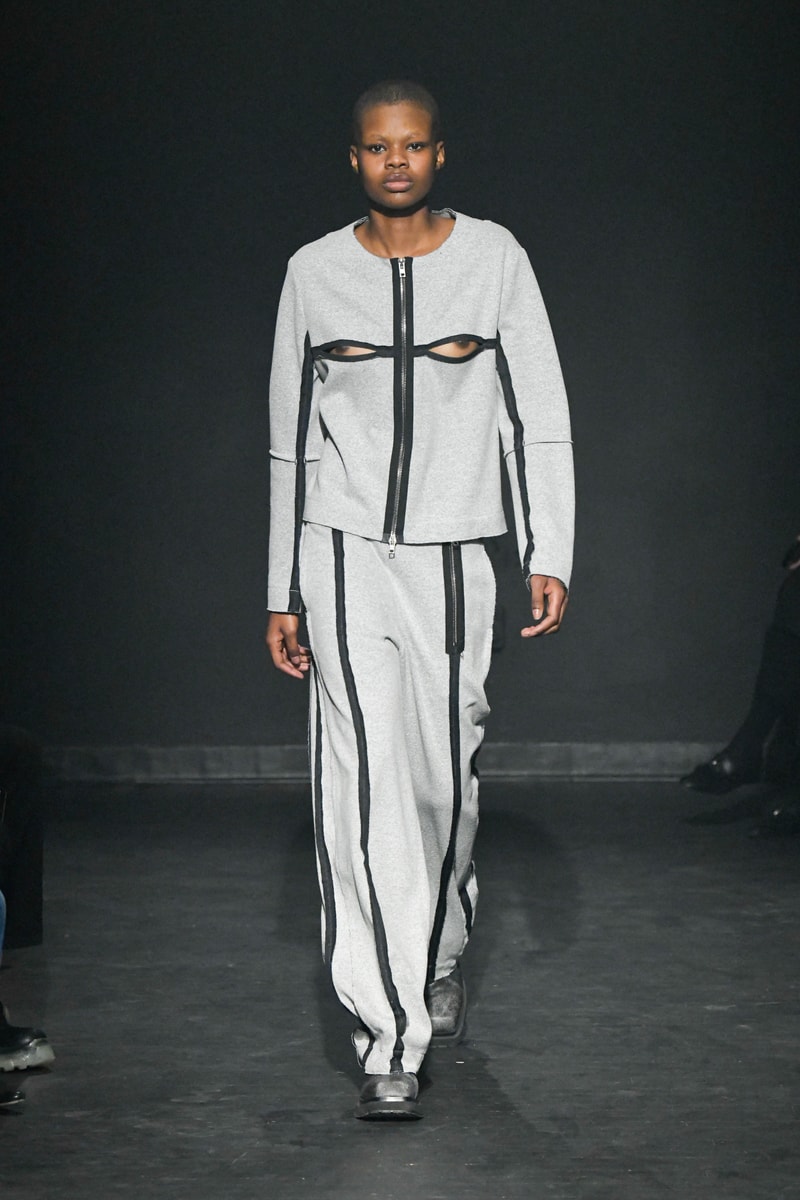 25 of 31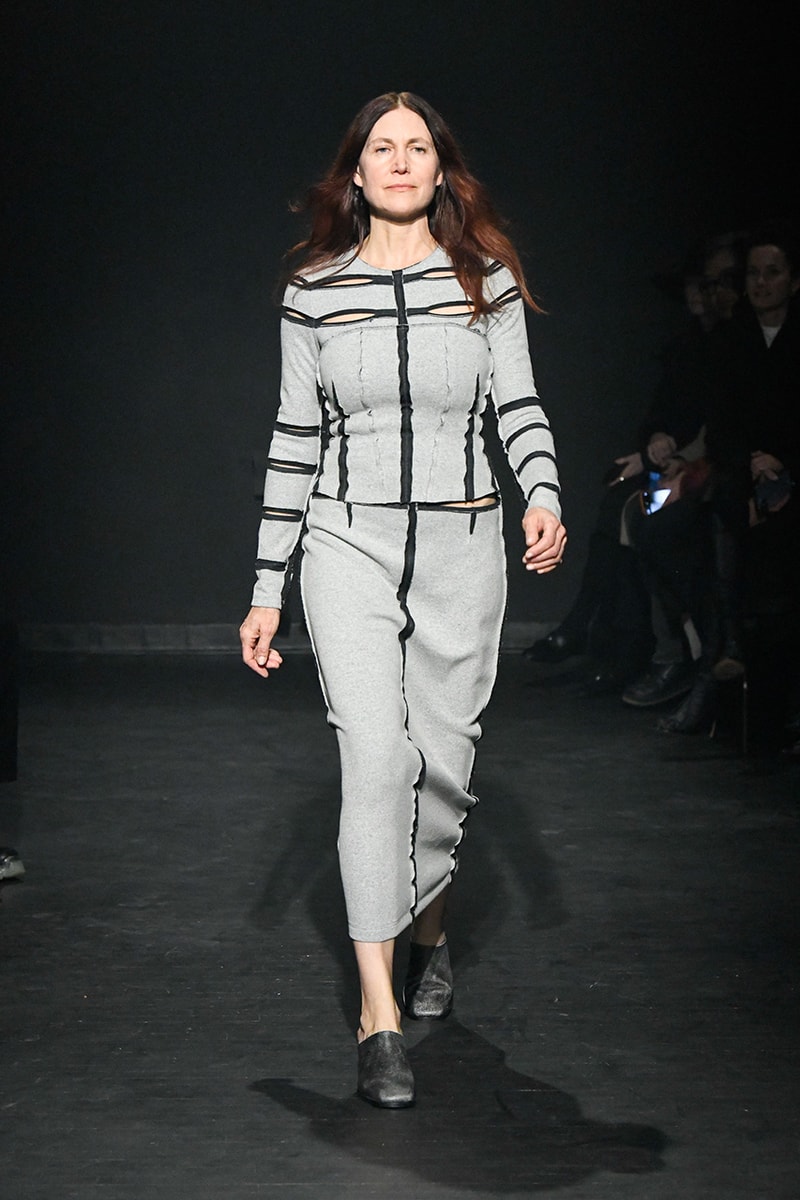 26 of 31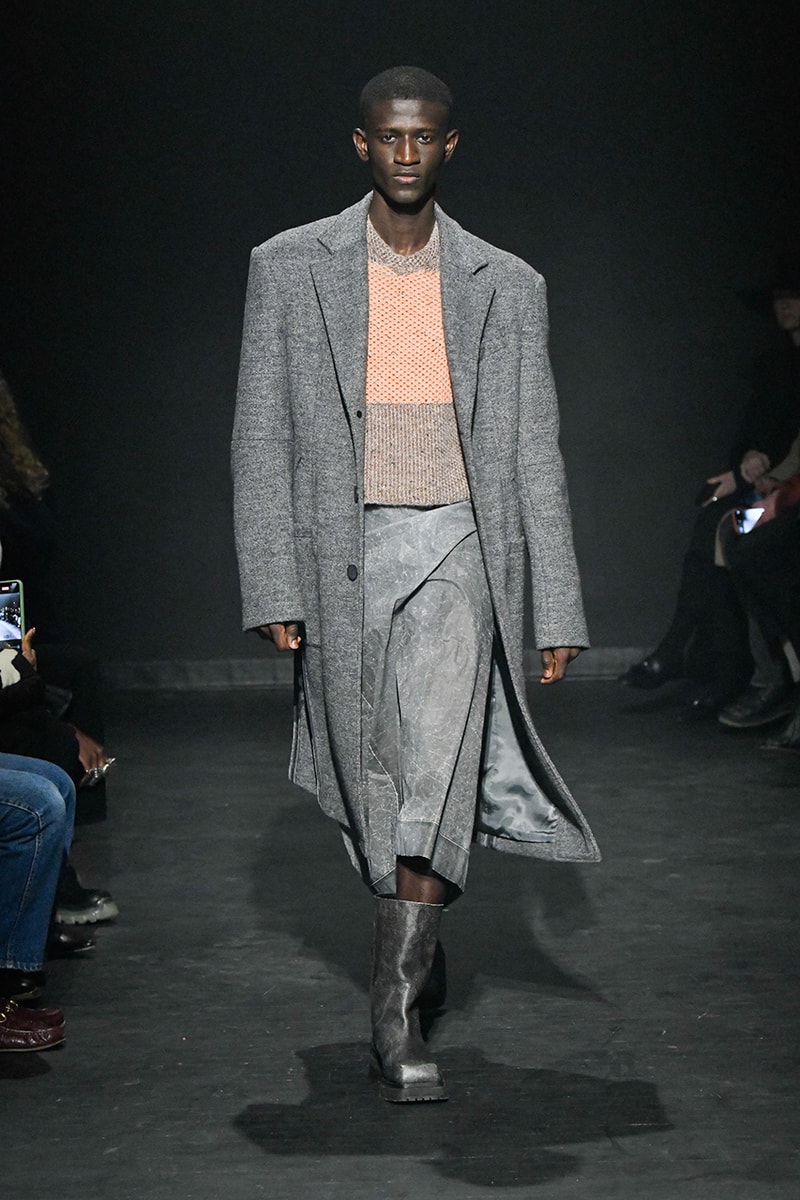 27 of 31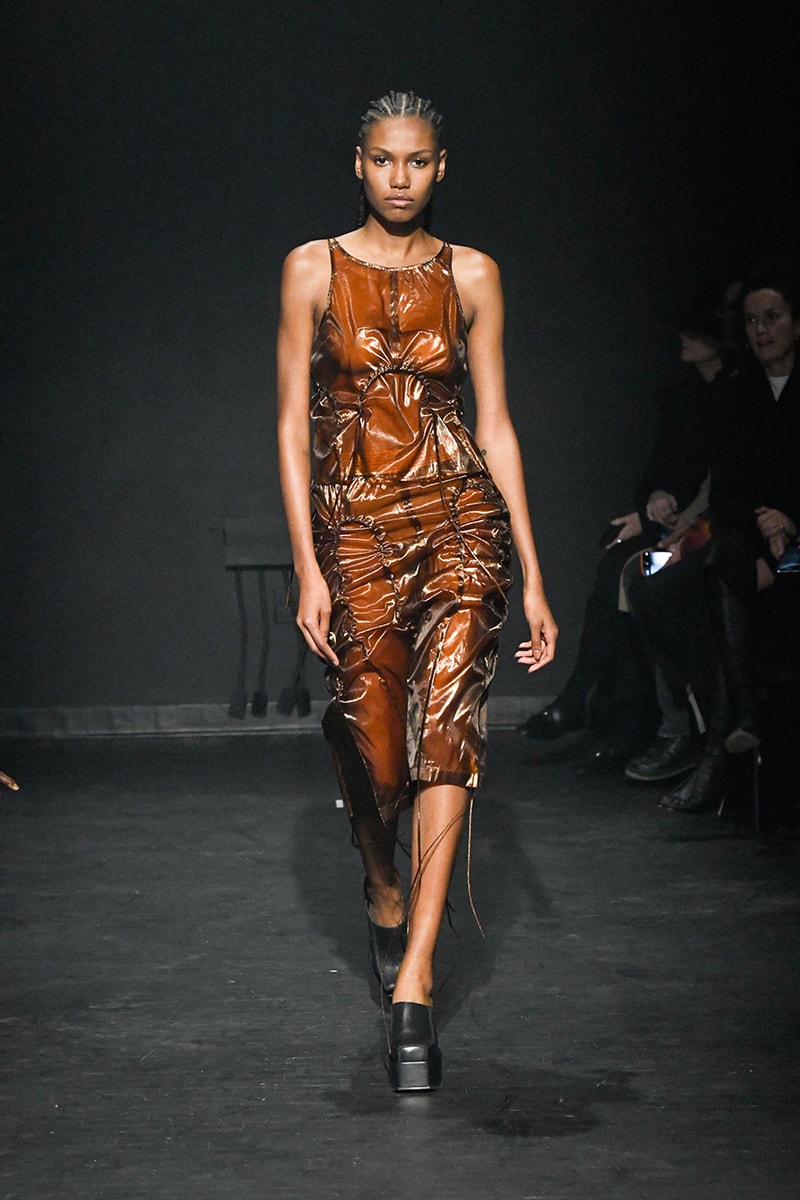 28 of 31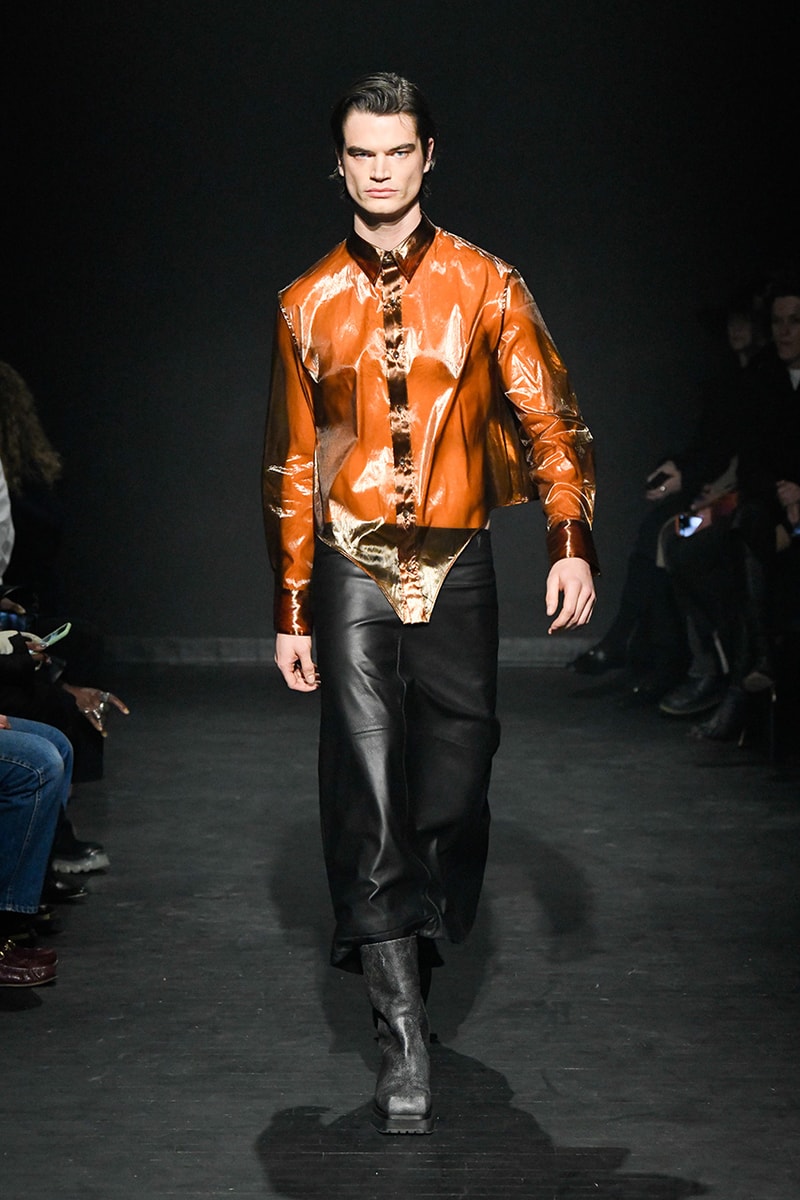 29 of 31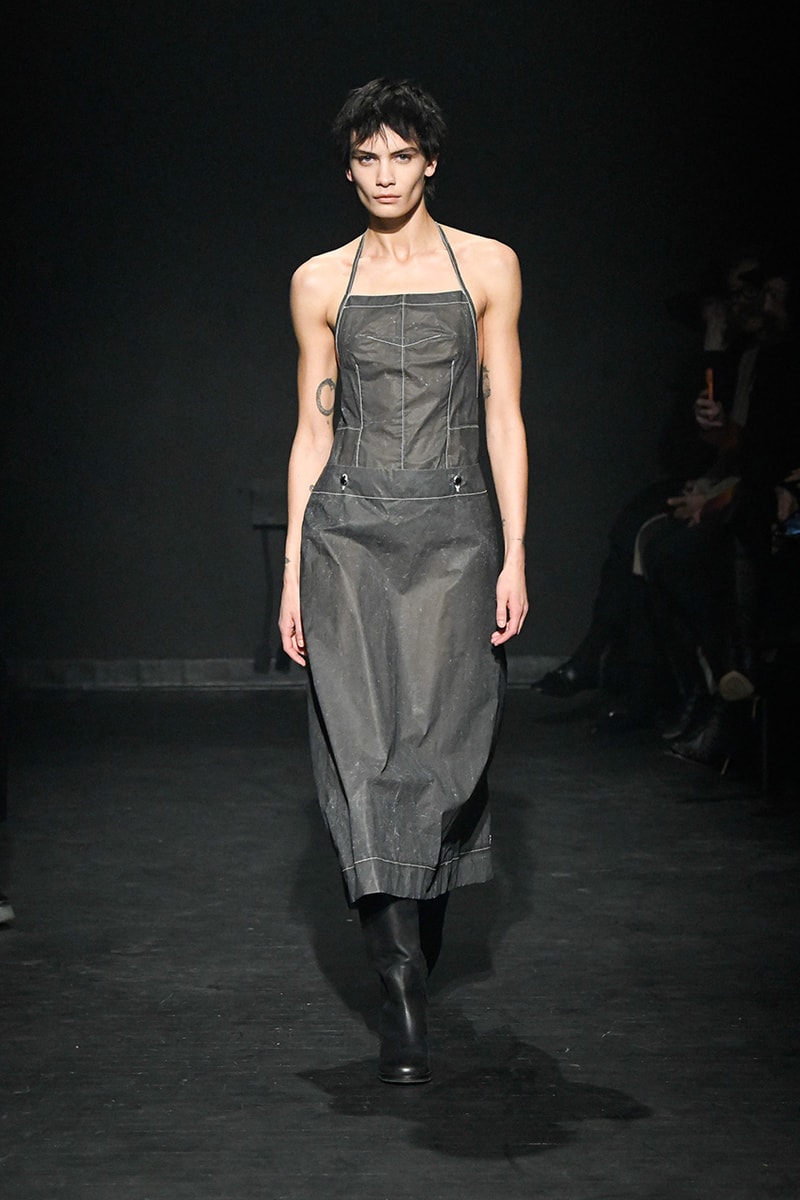 30 of 31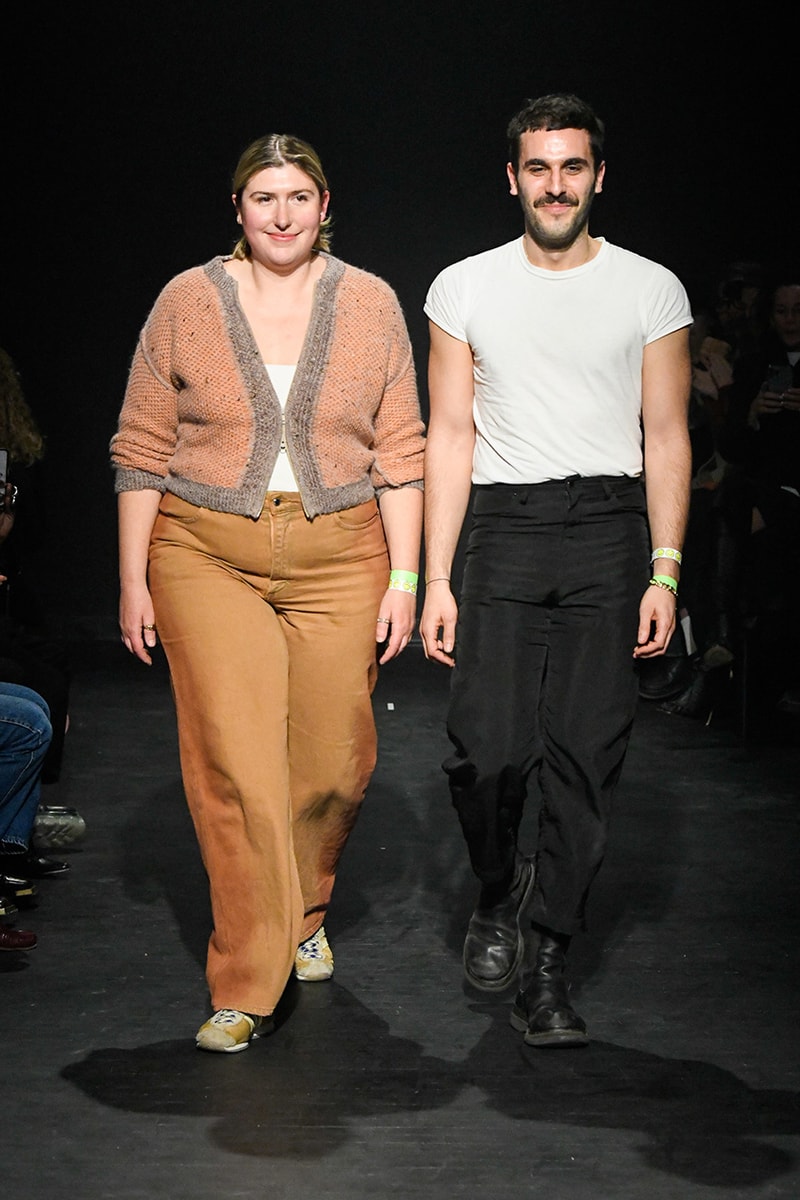 31 of 31
Fashion
Eckhaus Latta Offers a Cautiously Optimistic Vision for FW23
"Be fluidly brutal and find God."
Eckhaus Latta Offers a Cautiously Optimistic Vision for FW23
"Be fluidly brutal and find God."
Bicoastal brand Eckhaus Latta paints a discerning yet hopeful Fall/Winter 2023, tapping White Lotus actor John Gries amongst its diverse cast of models for its latest collection.
An understandably cautious approach to life guides the creative vision of the capsule as the carefully considered garments arrive in a gradient color palette of somber black and gray, shifting to shades of heart-racing pink and shining yellow to purifying hues of white. A rainbow appears on a set of beautifully colored denim, bearing stripes of warm orange, bright blue and verdant green. Thoughtful tailoring adds intrigue as nipples peek out of artfully slashed sweaters, while meticulously placed zippers breathe air into demure blouses.
Elsewhere, shearling vests effortlessly blend into a more natural environment with its patchwork style, while hand knitted bubblegum pink bomber jackets offer an innovative outerwear piece.  Cropped felt composition sweaters present a masterful experimentation in texture and material. A futuristic crinkled organza top and skirt appears in a sumptuous amber, nodding to a self-assured sense of leisure and recklessness, whereas an austere grey dress closely mimics an artisan's smock, calling to mind clothing's more practical purposes.
Catch a glimpse of Eckhaus Latta's FW23 collection in the gallery above.
---
Share this article